Love easy snowman crafts? Love candy bars?
This DIY combines the best of both worlds!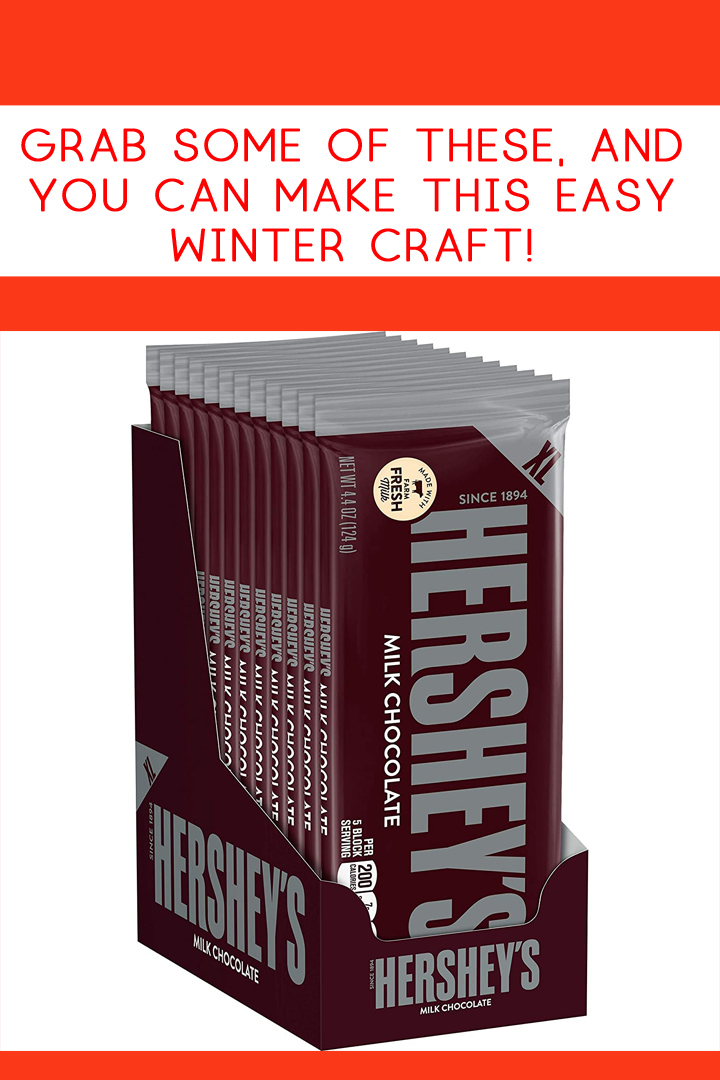 These snowman candy bars are perfect for kids to help with, and make a great christmas gift…
Over the weekend, I needed a crafty quick-fix-a project that wasn't hard, didn't take long, and used items I already had on hand.
It didn't take me long to come up with these easy snowman candy bar treats!
All you need are some store-bought candy bars, craft paint, paper, and bakers twine (or ribbon).
These were, as you can probably tell, a cinch to make. They were so simple, I took all of one photo of the process…
The paper I used? Yep. Plain printer paper. I was able to get two bars wrapped per 8.5″x11″ sheet. After they were wrapped, I just added the eyes, nose (I used a Sharpie, but paint would've worked as well), and twine.
Don't want to use candy? I can see this working with boxes of crayons, colored pencils or packages of stickers as well! I imagine a walk around the dollar store would yield even more inexpensive ideas.
What a FUN way to get your little one involved in wrapping gifts; I think we'll be making these for my preschooler's classmates this year!
Thanks for reading!