Happy Monday! Anyone else so thankful that Fall (or at least Fall weather) has arrived?
Autumn-scented candles, open windows, and crisp air made for a perfect weekend for me.

A few weeks ago, I shared a tutorial on The Twinery's blog on how to create clay gift tags. I'm sharing a new take on these later on in the week, so I wanted to post the original tutorial here in case anyone missed seeing it…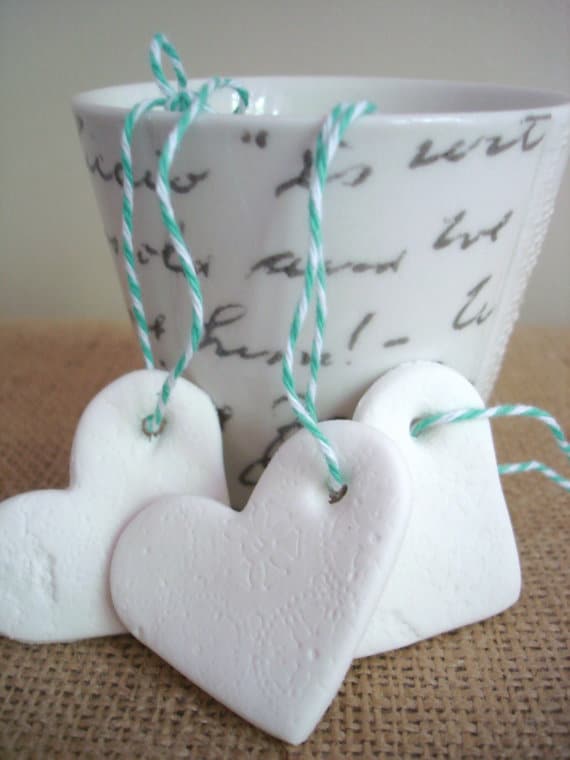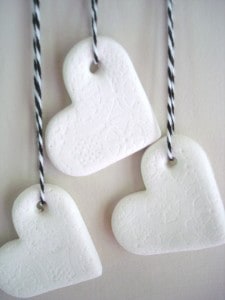 Fun and easy, these lightweight clay hearts are perfect for adding a small touch to a special gift, stringing along a garland, or even tying around a jar or vase of flowers!
Materials:
Crayola Magic Dough
paper doilies (or stamps if you want to make the vintage script tags)
cookie cutters
Twinery twine
chopstick
Step 1: Roll out your dough to about 1/4″ thickness. Using your cookie cutter shape of choice (I chose hearts), cut out your shapes. Use your chopstick to make a hole for hanging.
Step 2
: If desired, use paper doily to "stamp" design onto your shapes. Alternatively, you can use stamps to imprint designs or letters onto your shapes.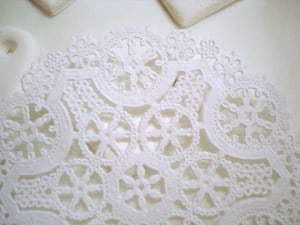 Step 3: Let dry (about 72 hours), string and hang!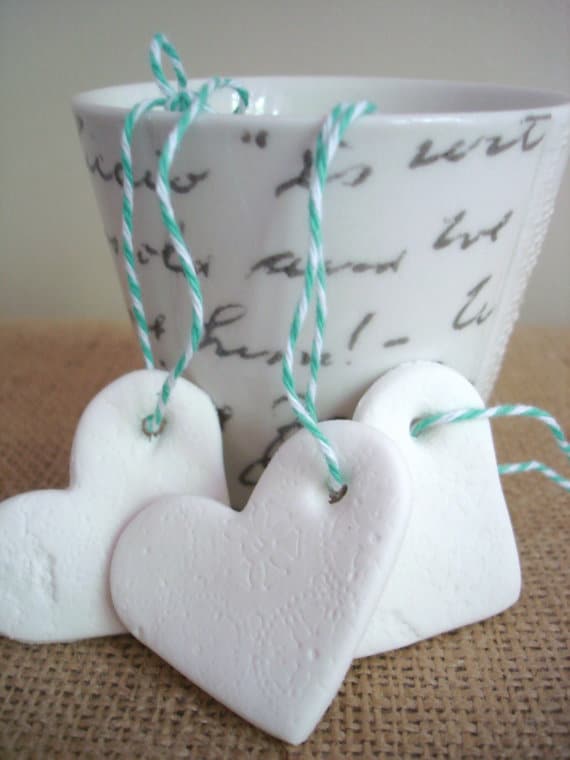 See you later in the week for a fun spin on these versatile tags!