Let me begin by saying, this leaves and lace felt wreath is one of my all-time favorite wreaths ever…
I love the color, I love the lace, and I love that it reminds me of Fall, and all of my favorite autumnal-related things-apple-picking, fires in the fireplace, boots, pumpkin spice lattes. This felt wreath comes together so quickly, just put on a favorite Netflix show, grab a cup of something hot, and the time will fly by.
Anyway, here it is…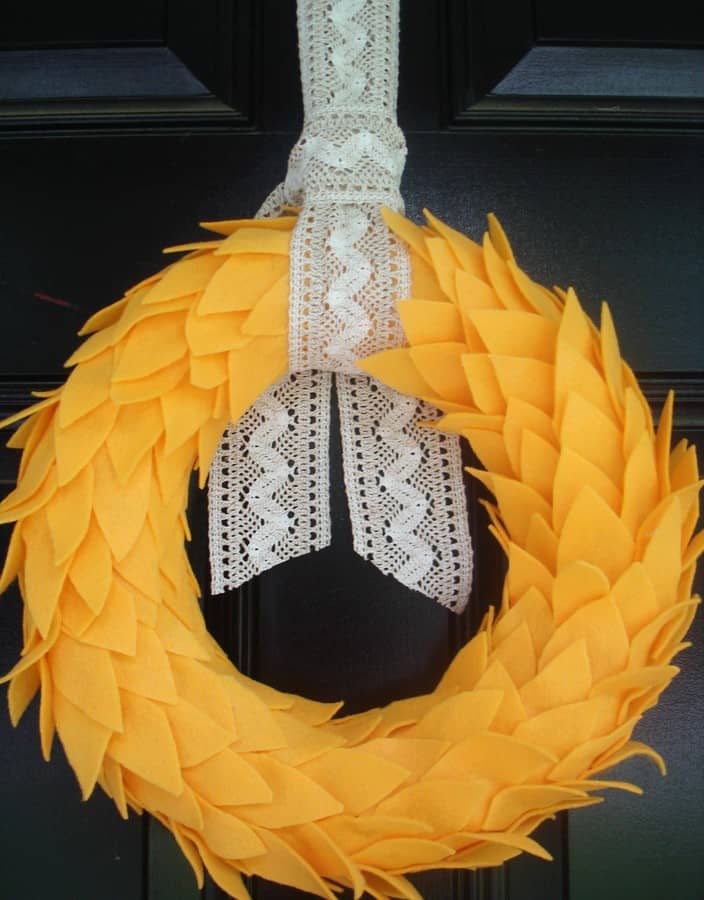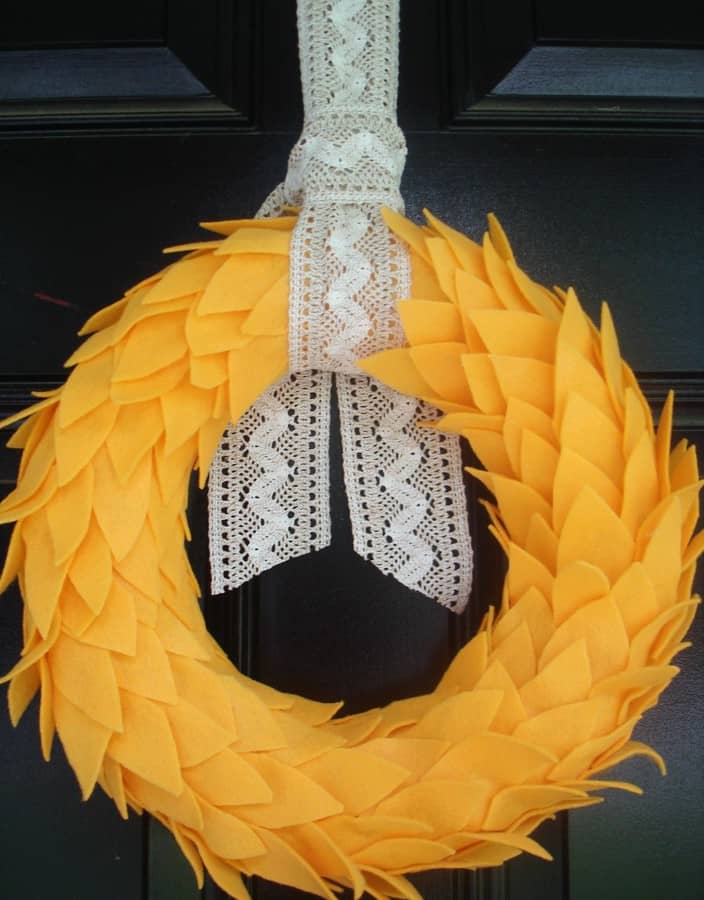 I'm feeling lazy today and don't have a full tutorial to offer you, but the construction is pretty easy and I'll give you a few tips I learned along the way.
1) I used craft felt for this, and it worked fine…it takes about 8 8.5″ x 11″ pieces of felt to create this wreath….I bought 7, and managed just fine, but came up just a tiny bit short (the wide lace I bought worked perfectly to cover my bare spots).
2) I started using pins to attach the leaves, but hot glue was so much faster. Your choice, either will work, but glue was the way to go for me.
3) After attaching leaves, just use your fingers to curl them to give them a bit of interest.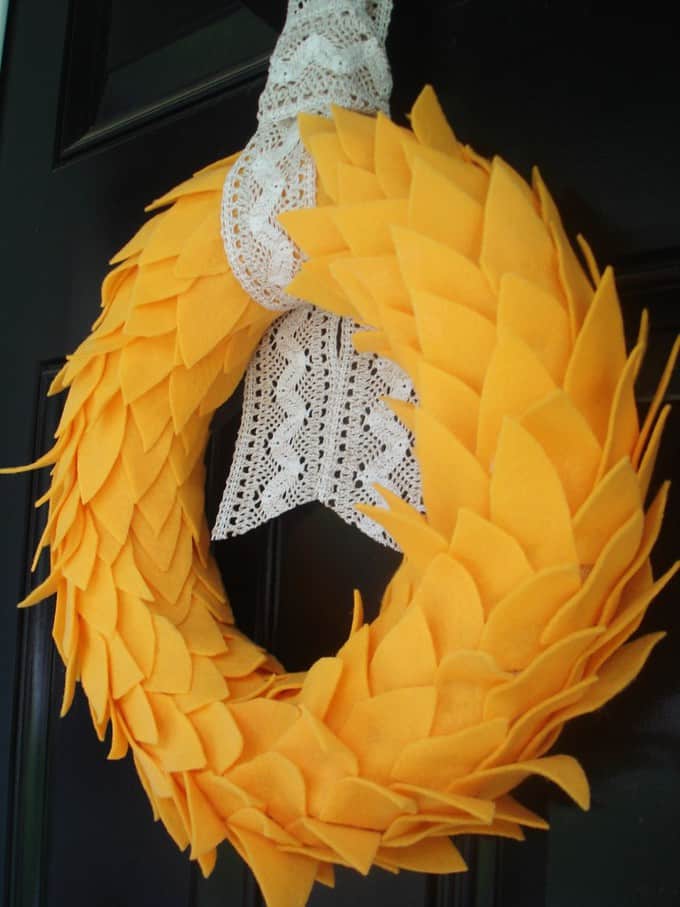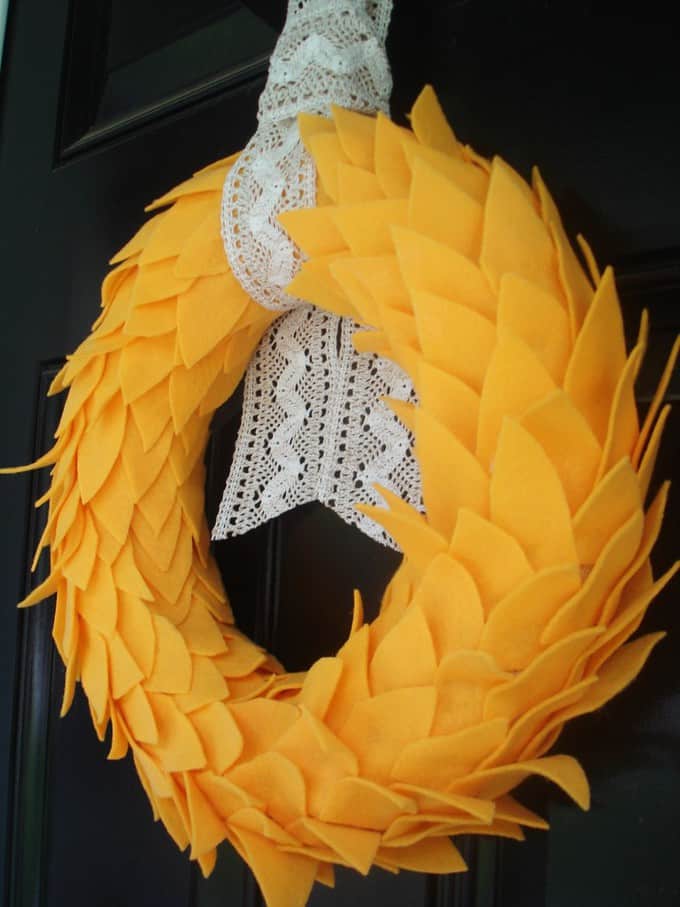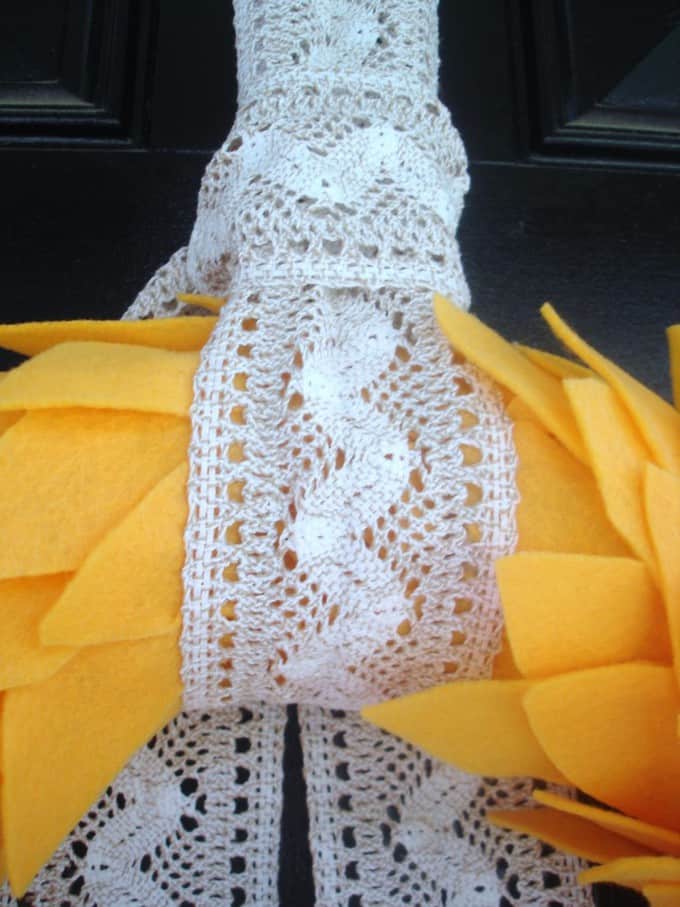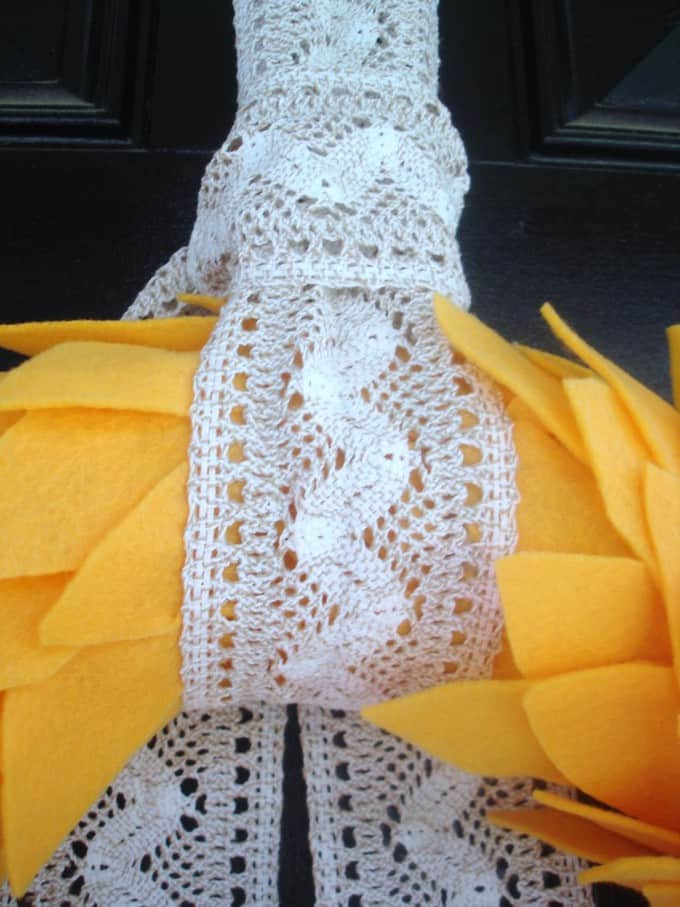 Sigh…this wreath makes me happy…
We have so much more wreath inspiration in our archives! Come take a look!
What are you looking forward to most about Fall?
Thanks for reading all about my leaves and lace felt wreath! Have a crafty day!