Happy (almost) Turkey Day! Megan here, from The Preppy Planner, with a great DIY home décor craft for you today. Living in an apartment with strict painting rules has always left me in a room decorating slump. So, when I came across how to decorate your own light switch covers on Pinterest I could not wait to make my own to add a little more color to my room. And the best part is that they are so cheap to make that you can even do seasonal ones for your house with different papers.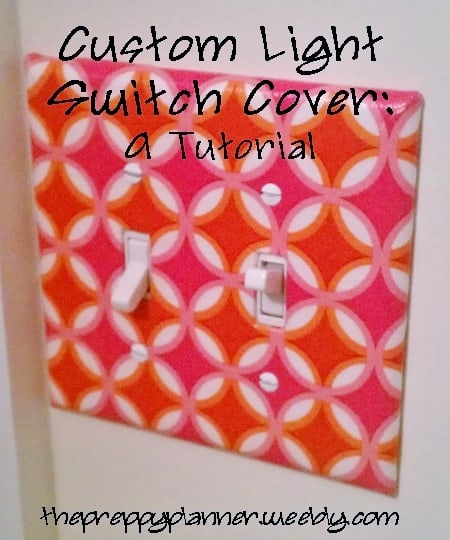 Here is what you will need to make these custom creations:
– light switch covers (you can buy these at any home improvement store)
– decorative paper
– mod podge (can't get enough of this stuff!)
– foam brush
– scissors
– x-acto knife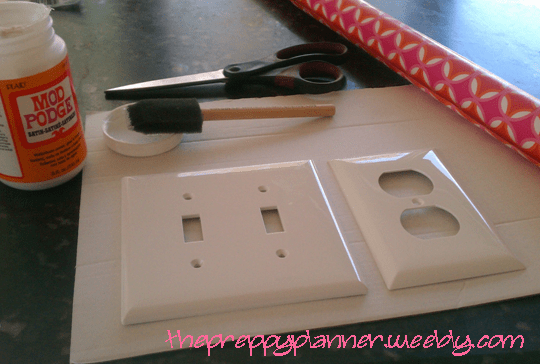 Step 1:
Cut out a piece of paper larger than the switch cover you have in front of you.
Step 2:
Brush on a coat of mod podge onto the front of the switch cover and onto the back side of the decorative paper.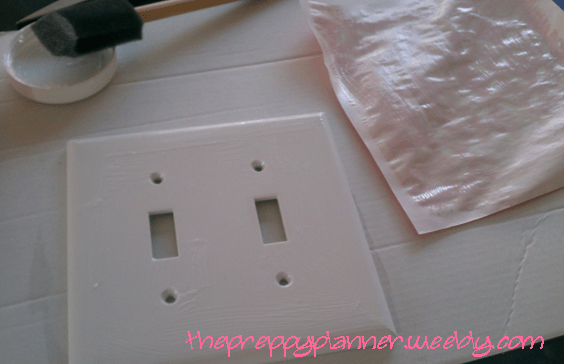 Step 3: Place the paper onto the switch plate cover (glue side to glue side) and carefully smooth the paper across the cover. Flip the cover over, cut slits on the paper going out from each corner of the switch plate, brush on mod podge and fold onto the back. With the x-acto knife cut "X"s in each switch plate hole, brush with mod podge and fold to the back too. (see dotted lines for where to cut)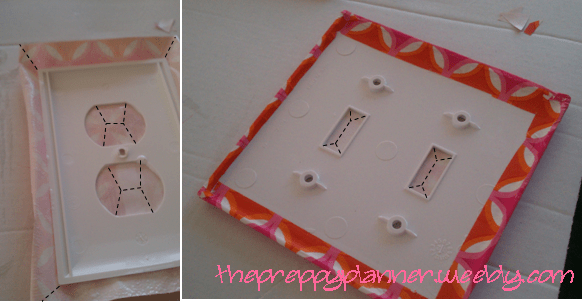 Step 4:
Once dry brush 2-4 more layers of mod podge onto the front of the plate cover, with dry time between
each layer, to give the plate a nice cover.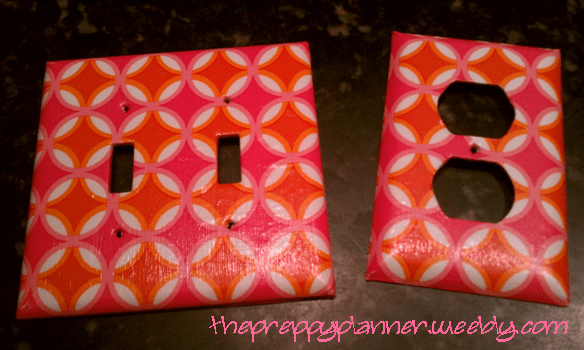 Step 5:
You are now ready to display your new light switch covers!
I used wrapping paper to make my light switch and outlet covers but you can also print off your own pattern on computer paper, use scrapbook paper, or tissue paper. Happy crafting!!
xoxo
Megan
The Preppy Planner