This is a sponsored post written by me on behalf of Tazo® Tea. All opinions are 100% mine.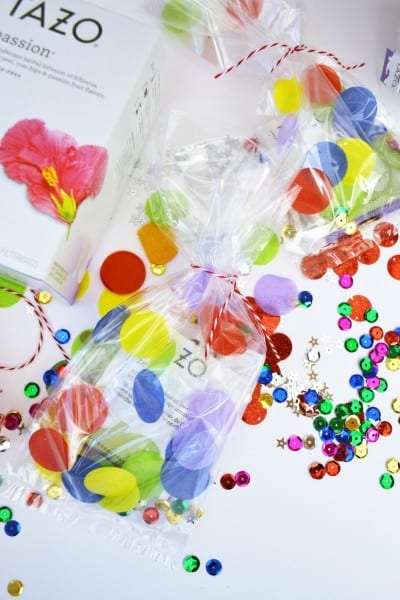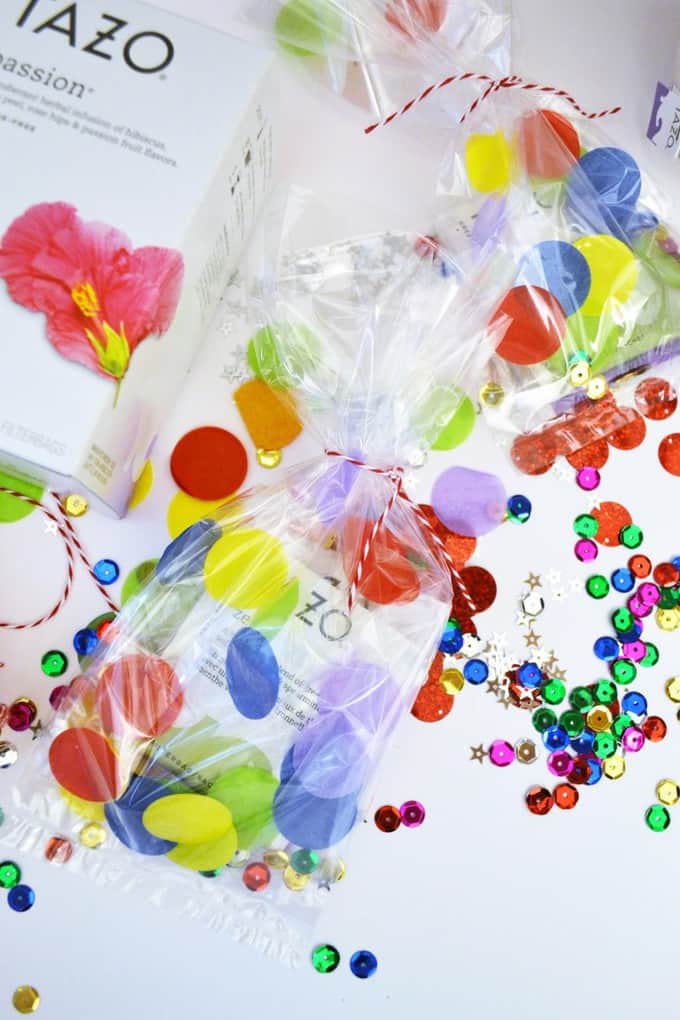 As a blogger that focuses on DIY and crafting, I spend a lot of time doing plenty of both. Time spent planning, executing, and photographing craft projects is something I immensely enjoy, and is often a family affair as we all pull out various art supplies and craft along with me.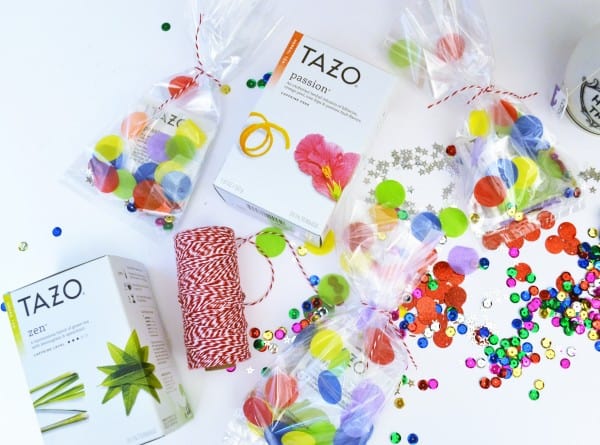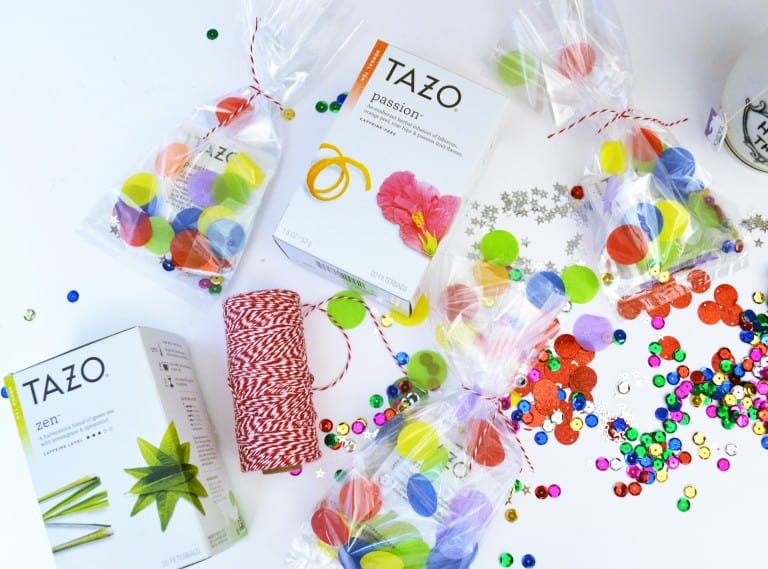 Lately, to add a bit of excitement and inspiration to my crafting time, I've been adding a cup of Tazo® Tea to my routine. If you're at all familiar with Tazo, you already know that they focus their teas around taste, crafting them with unexpected flavor blends that delight the senses. They're made with the finest quality tea leaves, spices and botanicals to create unique blends that are always vibrantly delicious (and easily found at your local grocery store).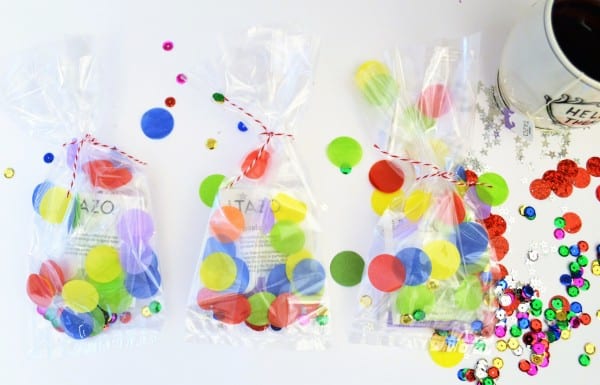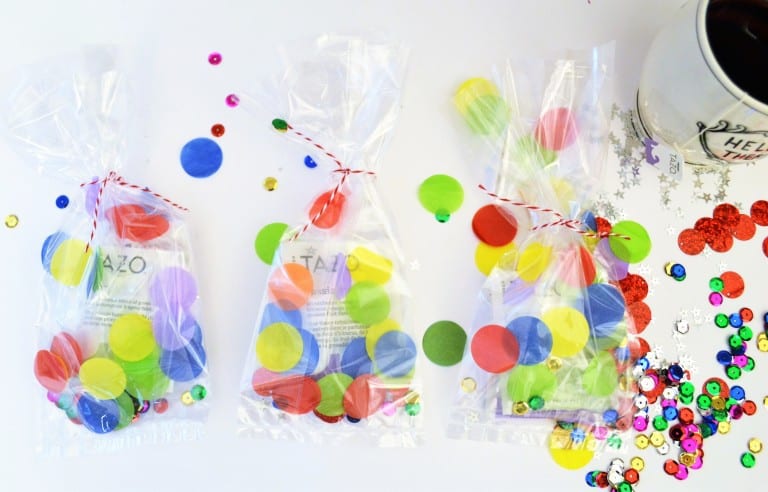 Many of my friends are also tea drinkers, so, as the weather cools down, I wanted to create some easy confetti bags to gift Tazo Tea to the people I love. You can make these with any color/shape combination of confetti you'd like! Match the confetti to a shower or party theme, and you've got colorful, fun and bold party favors. Using two clear cellophane bags, simply insert one bag into the other. Add confetti to the outer bag, and your tea bags or other treats to the inner bag. I love the double bag idea, as confetti pieces are known for sticking to everything. This way, your gift (and floors, and clothing) stays clean and confetti-free.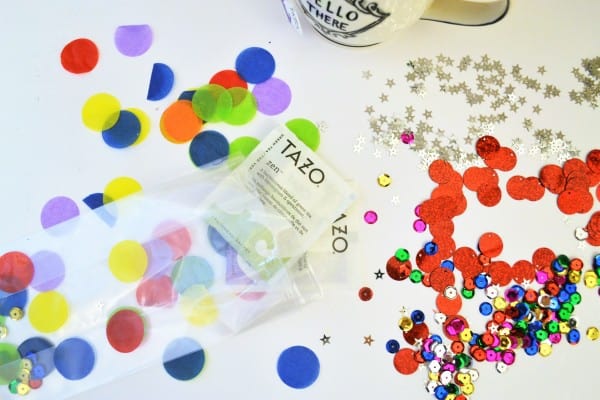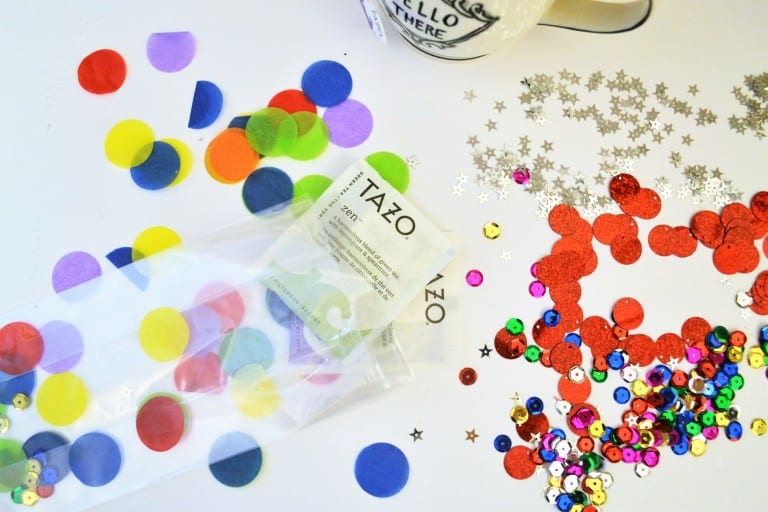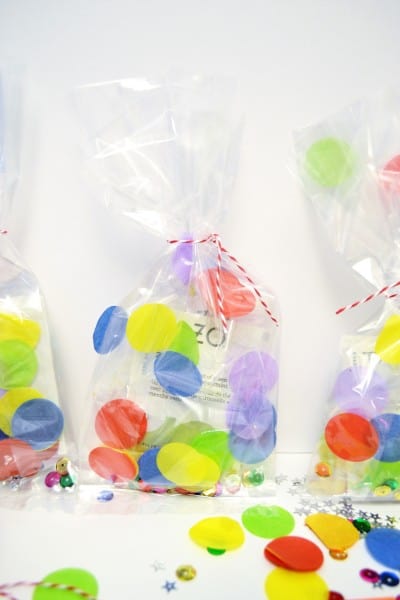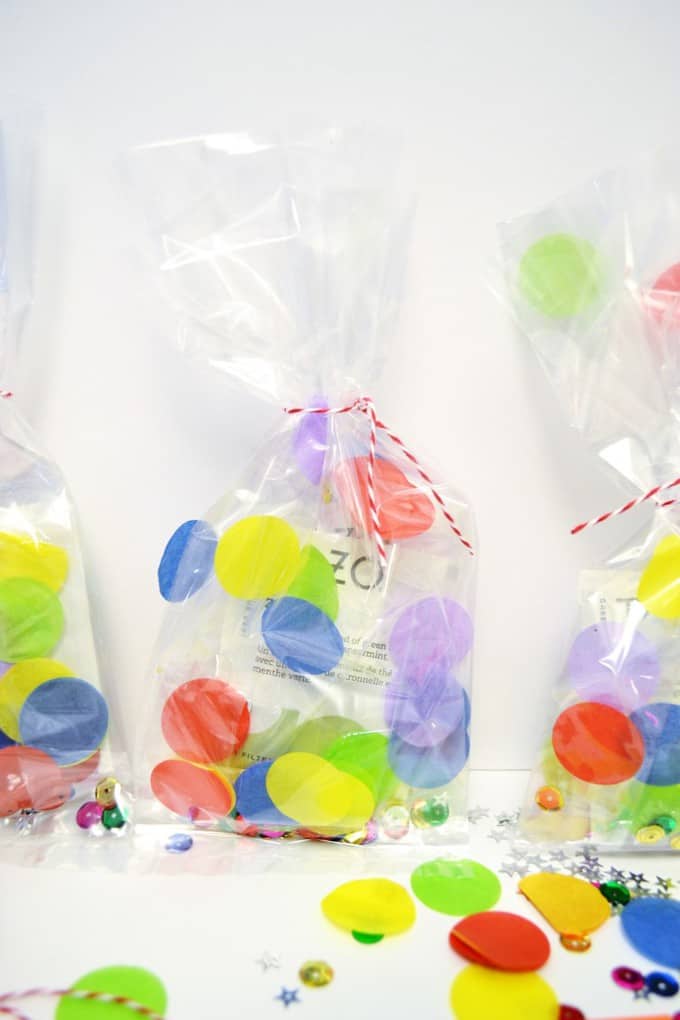 My Tazo Teas of choice as of late are Zen™, Awake™ English Breakfast and Passion® (me and my husband's personal favorite). Zen is a green tea infused with lemongrass and spearmint, Awake English Breakfast is a bright and bold black tea, and Passion® is an exuberant blend of hibiscus, orange peel, rose hips and passion fruit flavors.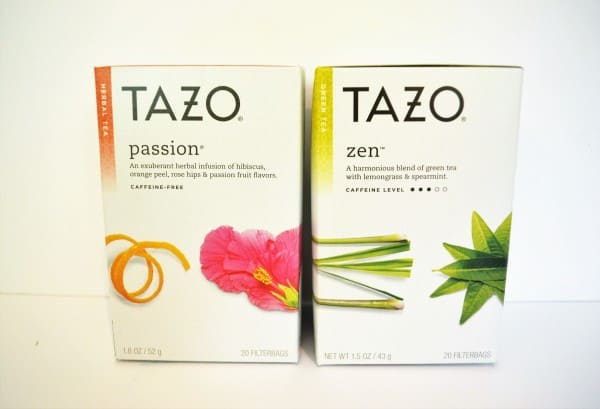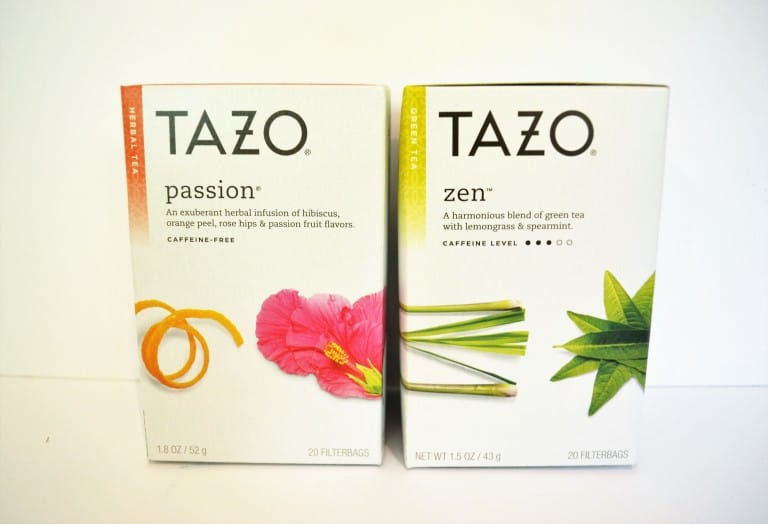 I tied my bags off with a length of bakers twine and I was done! These confetti bags are so fun and they came together so quickly, I'm already thinking ahead to a holiday version!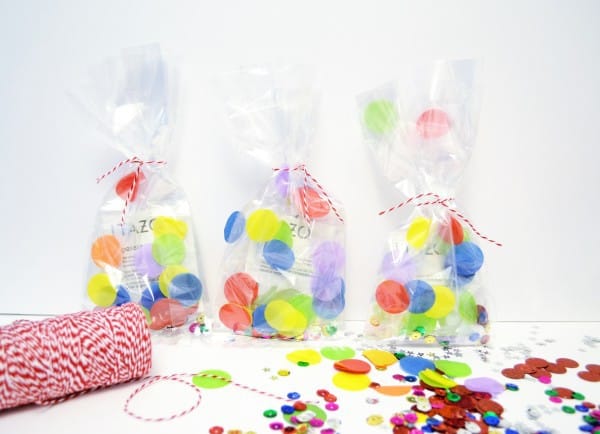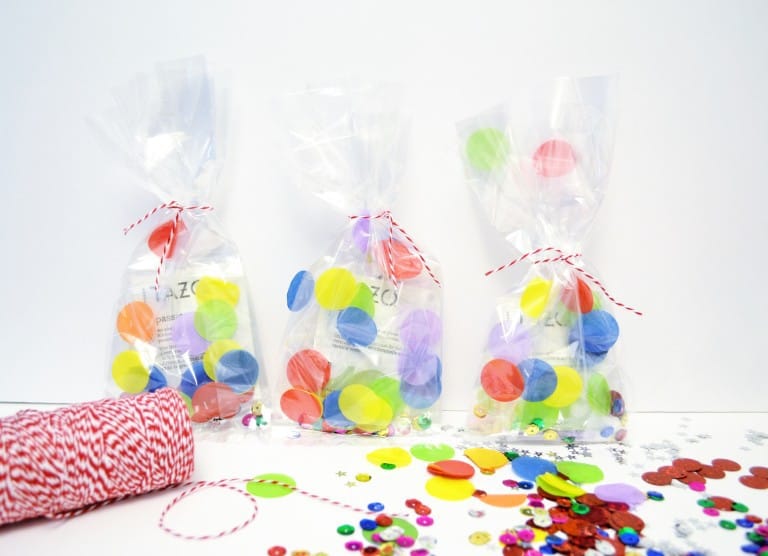 Looking to add a bit of "tea-rrific" art to your own home? I created this "there's always time for tea" 8×10 printable that you can download, print and display!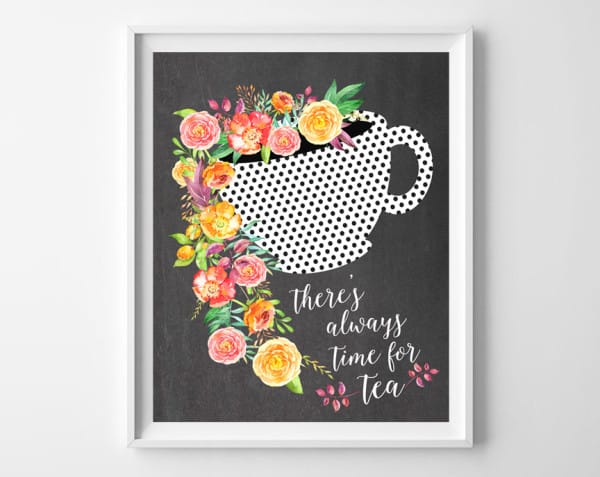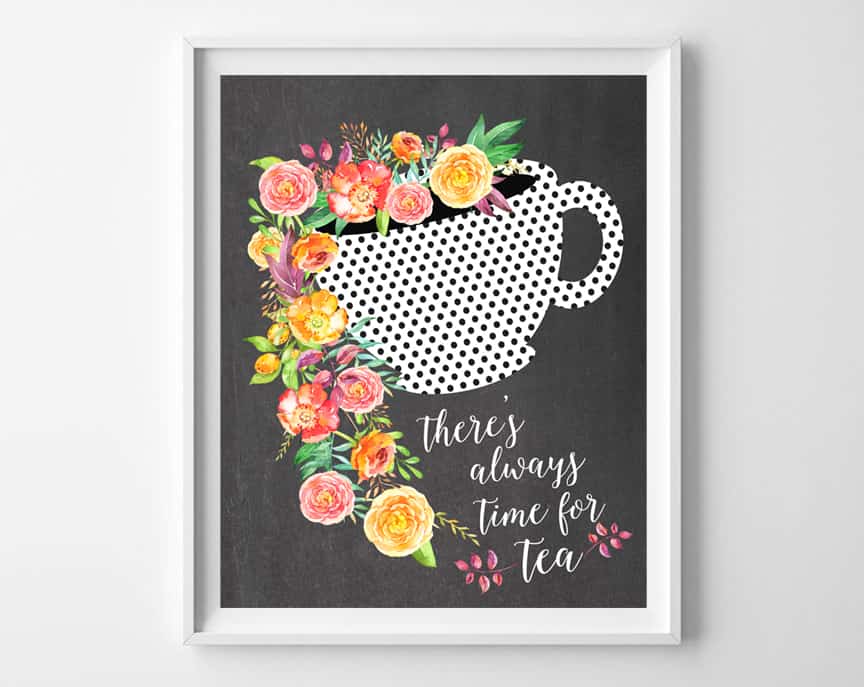 Thanks for reading all about my DIY Confetti Bags and free printable tea art! Have a crafty day!