Have a little one who loves to sparkle? These mod podged glitter shoes are just what she needs!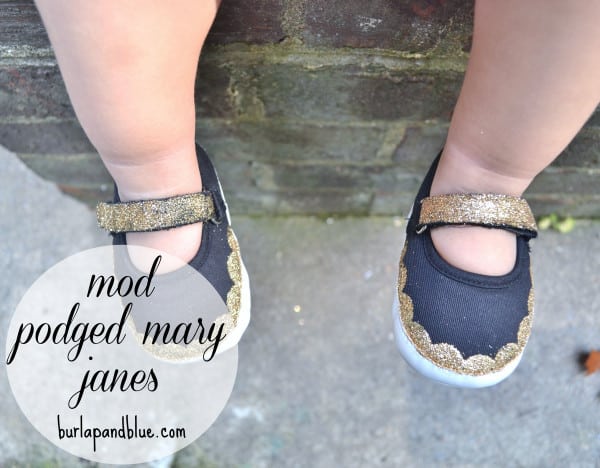 My WORD, y'all . . . this is one of those DIYs that turned out so much cuter than I could have imagined, and it was SO easy to boot. Simple canvas mary janes + glitter + Mod Podge is all you need for this darling DIY. Let's get started, shall we?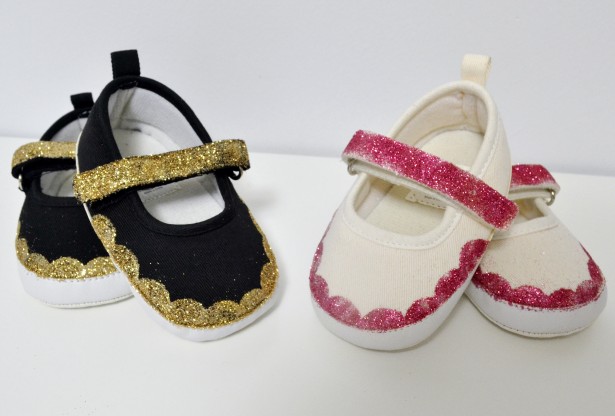 Materials:
Mod Podge Gloss
canvas shoes (I found these mary janes from Hobby Lobby (on sale, too!)
glitter (I used gold and pink, extra fine glitter)
round foam brush
painters tape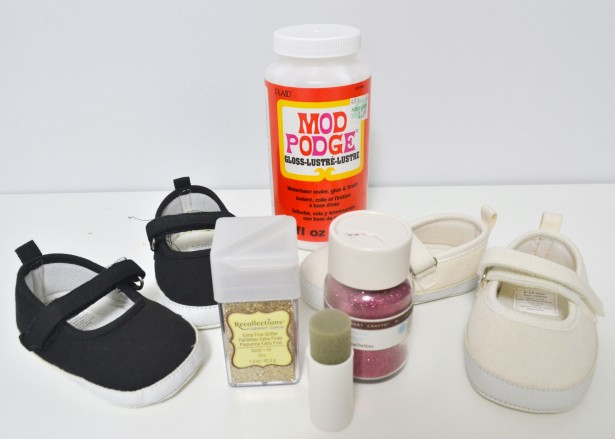 Step 1: First, you'll want to glitter the straps of the shoes. Add a thin layer of Mod Podge to one of your straps, and sprinkle liberally with glitter. Tap to remove excess. Repeat with your other shoe.
Step 2: Tape off the sides of the shoe, so that when you use your foam brush to add Mod Podge to the side of your shoe, you'll get a scallop shape once tape is removed.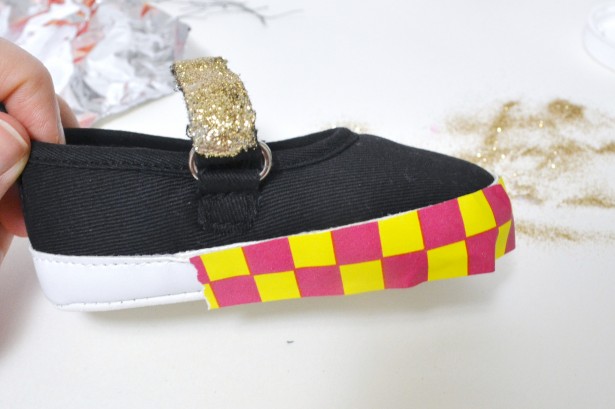 Step 3: Use your round foam brush to dot Mod Podge around the perimeter of your shoe. Sprinkle with glitter, and then remove the tape.
Step 4: Let dry, and tap off excess glitter. Find a cute little model to wear your new creations and you're done!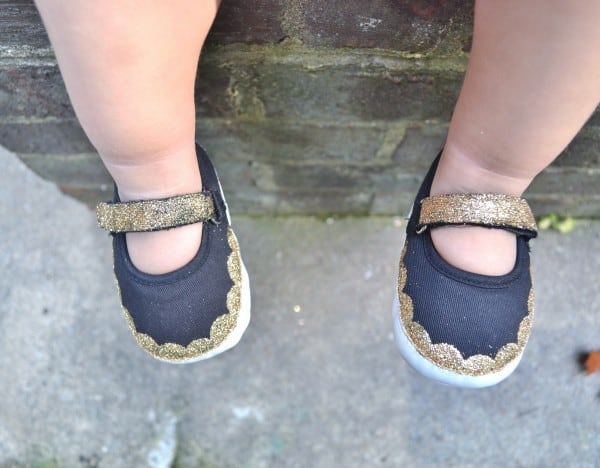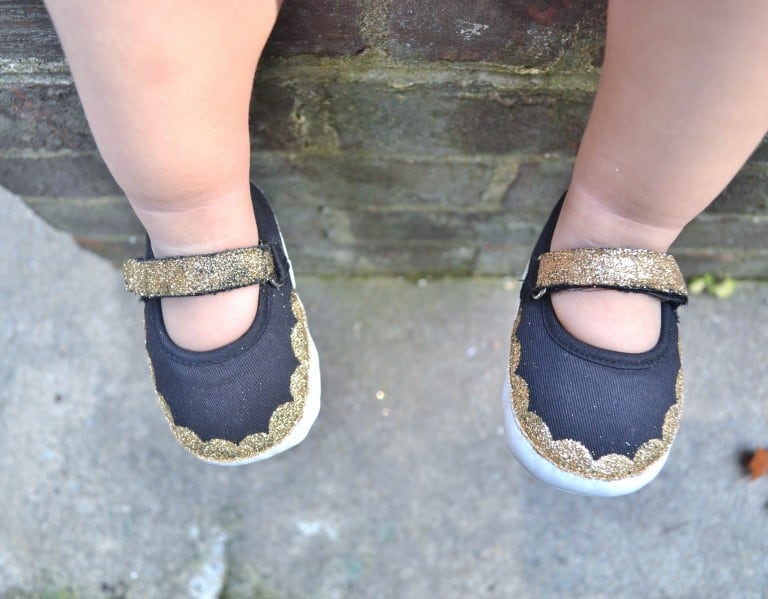 Thanks for reading all about my mod podged glitter shoes! Have a crafty day!