No matter what the temperature outside currently is, the fact is indisputable, Spring is right around the corner! And that, of course, means warmer weather, blooming flowers, longer days and, of course, spring cleaning. I decided that this year, instead of tackling a couple dozen smaller (and less impactful) cleaning projects, I would focus on one effective spring cleaning task to make the whole house shine.
I'm a big believer that "if your floors are clean, the whole house is clean." Nothing makes my home feel cleaner than clean and shiny floors. So with that in mind, I purchased a few Bona hardwood products, and got to work. For this task, I used my Bona mop, Bona Hardwood Floor Cleaner, a Microfiber Applicator Pad, and Hardwood Floor Polish.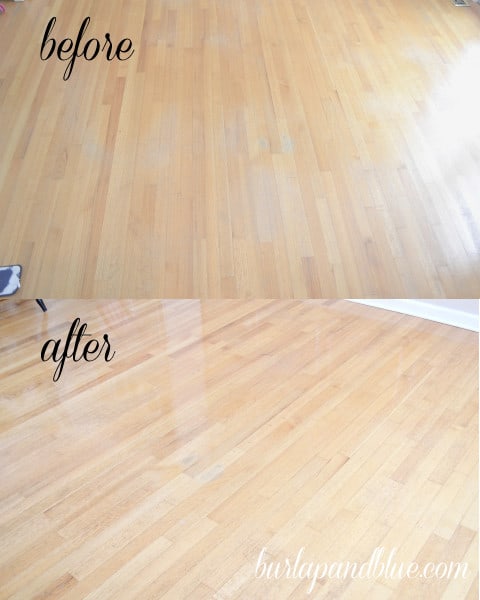 Can you see the difference? My hardwood floors positively sparkled after one application of the Floor Polish. The difference was truly astounding, and the process was EASY.
First, we swept the floors and used the Hardwood Floor Cleaner and the Bona mop to clean the floors. We then affixed the Microfiber Applicator Pad to the mop, squirted the Floor Polish on the floor, and used the mop to apply the polish to the floor. Wait an hour for it to dry, and you're done!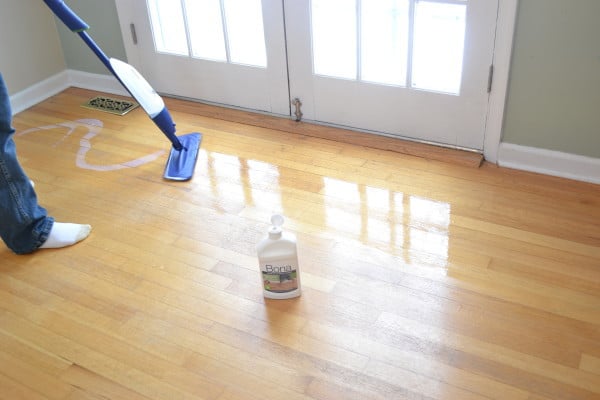 And while there are LOTS of hardwood cleaners on the market, Bona Hardwood Floor Cleaners are non-toxic, GREENGUARD certified, and leave no residue. This is super important to me as a mom with little ones that play, read, and literally roll around on the floors. They are third-party certified to be safe and effective and that means a lot to me.