Perfect for nurseries, bathrooms, or living spaces, a gold polka dot wall is an easy and fun way to add some color to your space! Best of all, they're removeable!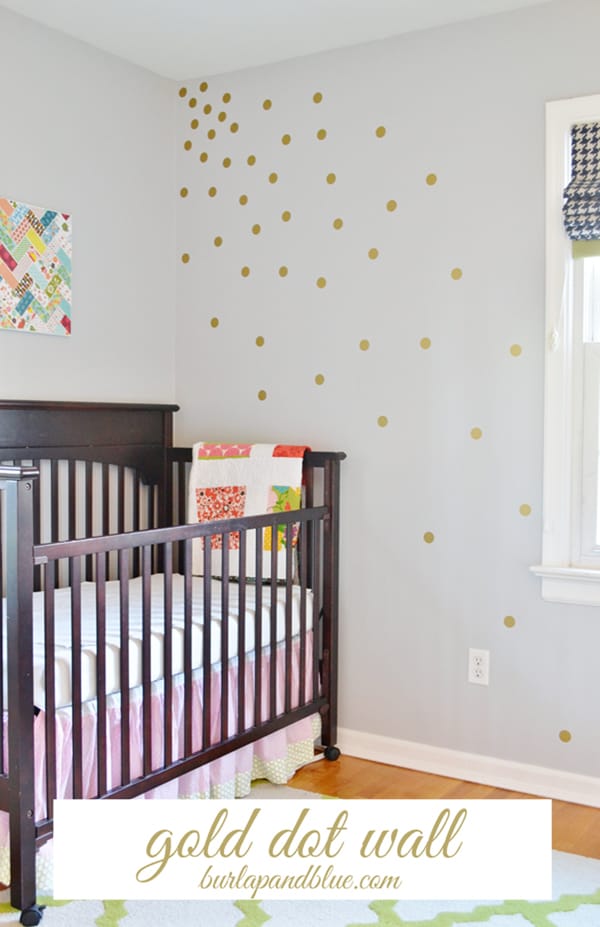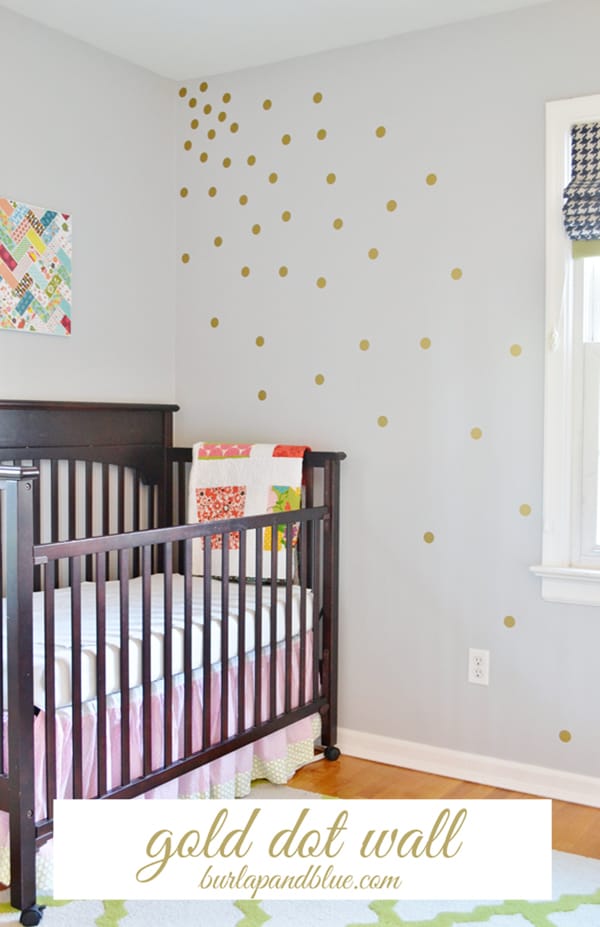 Hello, All! I know I'm not the first to give a gold dot wall a try, but I really had no idea how much I'd love the trend until I tried it myself. It was easy to complete, and can be taken down once I tire of it without damaging my walls. Here's the how-to:
Step 1: All you need for this project are your polka dots (I got mine from Belvedere Designs) and a blank wall (or ceiling!) First time working with vinyl decals? Don't be nervous. Belvedere Designs includes a handy instruction enclosure to help you through the process, plus, an application squeegee to ensure your vinyl creations turn out perfectly. Detailed photo tutorials are also available on their site.
Your polka dots will come in one large sheet, just cut them into individual dots and get ready to begin. I used 50 1.5″ dots for this project.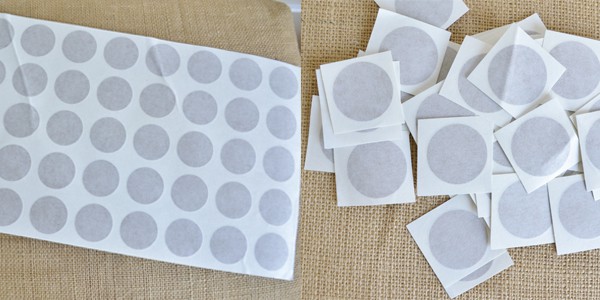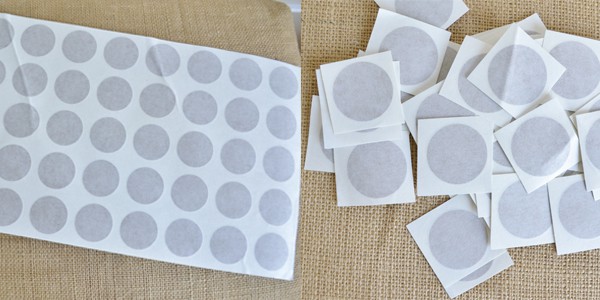 Step 2: Arrange dots on the wall, using pieces of painters tape to hold them in place. Painters tape is great because you can easily rearrange them if necessary.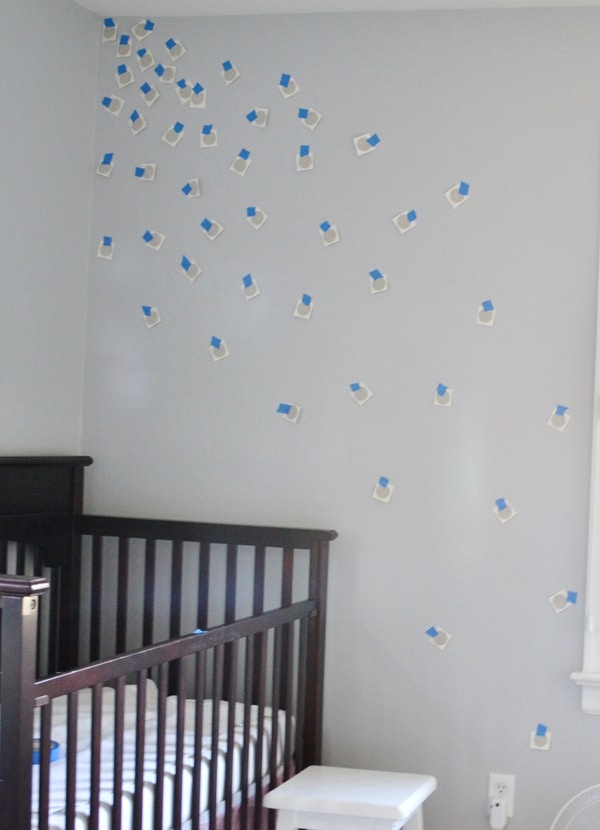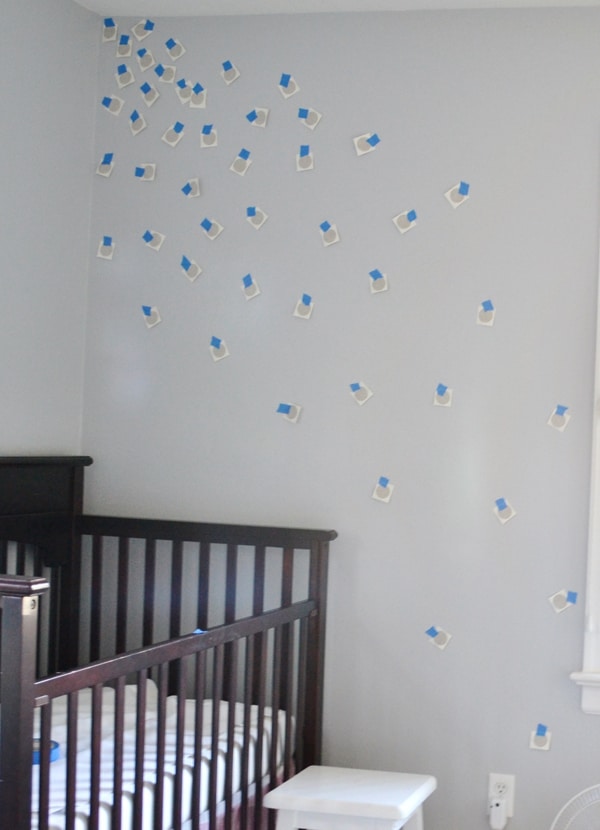 Step 3: Once you're happy with the layout, it's time to begin applying the decals. The process is easy. First, using the tape as a hinge, flip the dot and remove the paper backing. Place vinyl back down on the wall and use the application squeegee to firmly rub over the dot to make sure it adheres firmly to the wall. Lastly, remove the transfer tape from the decal, pulling slowly and carefully. Repeat 49 times 🙂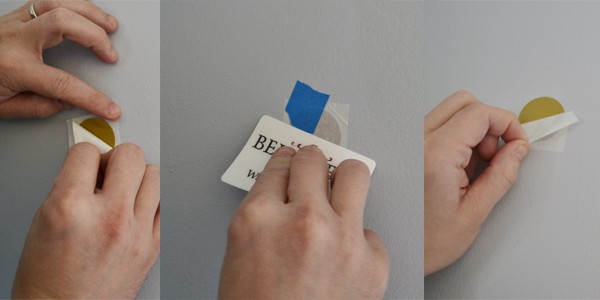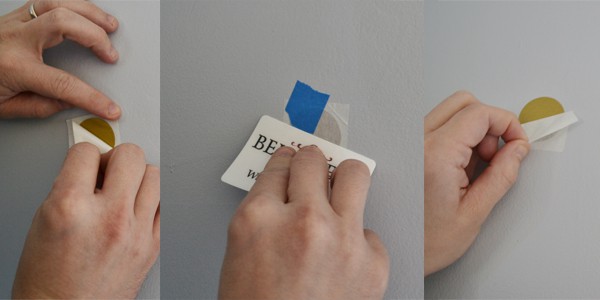 And you're done! Stand back and marvel at what a huge impact you can make with such a small investment of time and money.