Looking for a unique and fun gift idea? This personalized ceramic platter features a vinyl monogram! It's an inexpensive gift perfect for birthdays, weddings and engagements!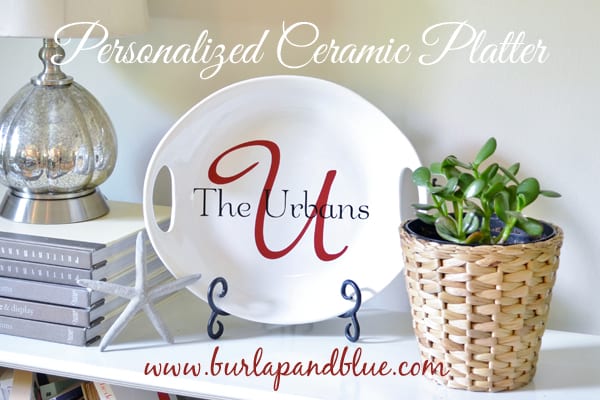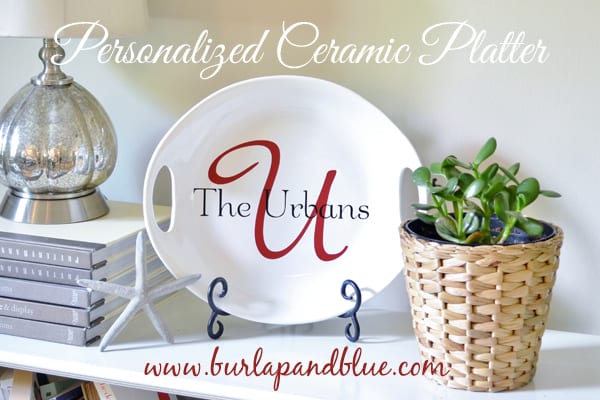 Everyone loves a great personalized gift. This platter is perfect as a wedding or anniversary gift, or even as a holiday gift for that hard-to-buy-for couple. It was quick and easy to create, here's the how-to:
Materials:
ceramic platter (I found mine at Home Goods)
monogram vinyl from Belvedere Designs
plate stand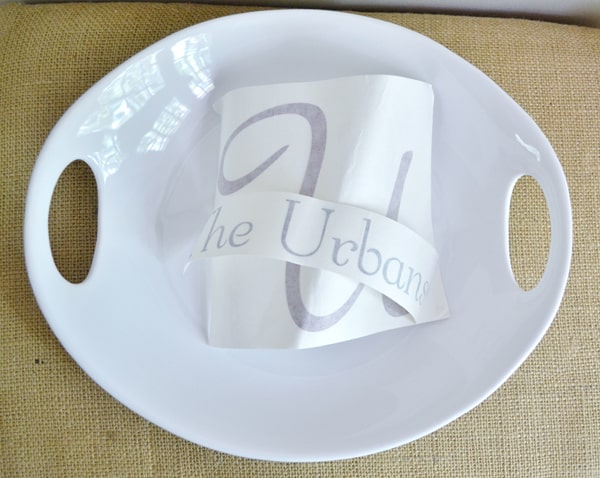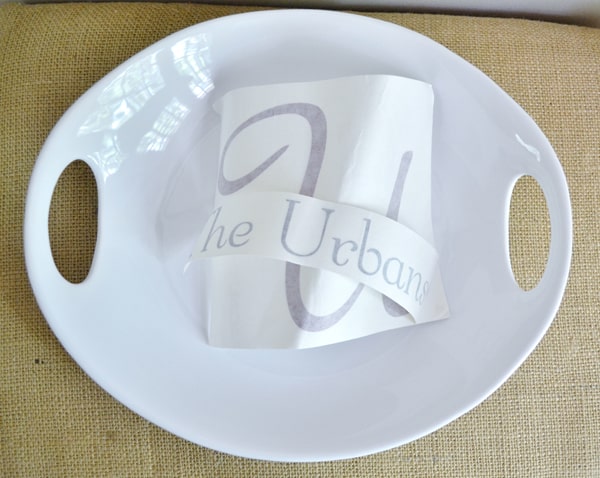 Step 1: Gather your supplies, and get ready to apply your vinyl. First time? Don't be nervous. Belvedere Designs includes a handy instruction enclosure to help you through the process, plus, an application squeegee to ensure your vinyl creations turn out perfectly.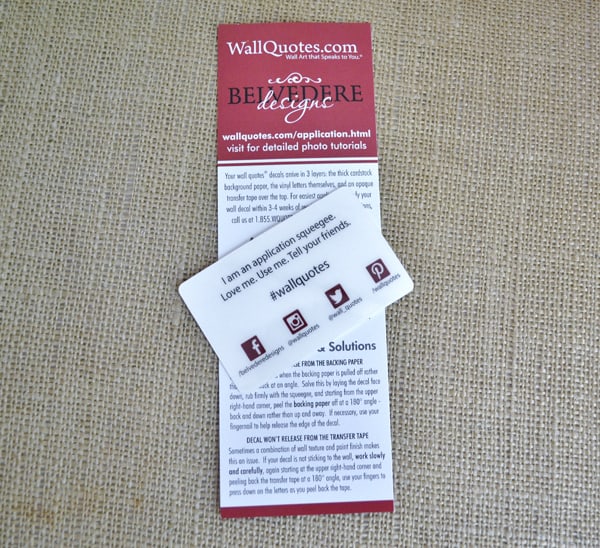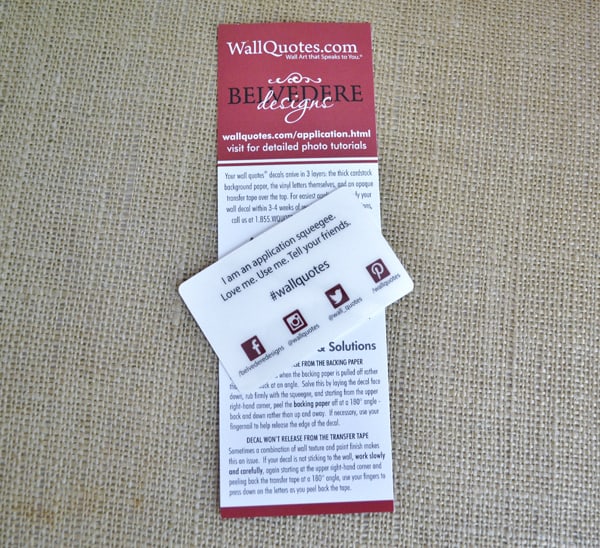 Step 2: Let's begin! We'll be doing this in two parts. First, we'll apply the monogram initial, and then we'll apply the last name vinyl. Take your initial vinyl, and center it on your platter. Use a piece of tape to hold it in place. Using the tape as a hinge, flip up decal and peel off backing. Lay decal back down, and starting from the center, squeegee the vinyl decal firmly.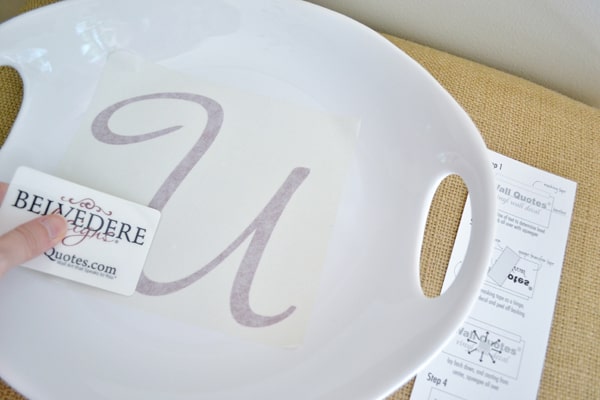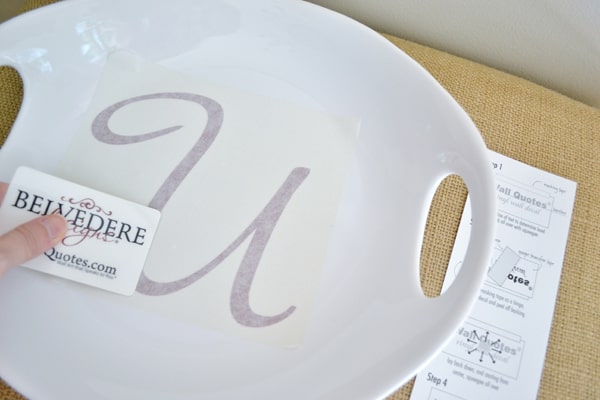 Step 3: Carefully peel back the transfer tape. To do this, start at a corner and peel the transfer tape off at a 180 degree angle-back and down rather than up and away. If necessary, use your fingers to press down on the letters as you peel back the tape.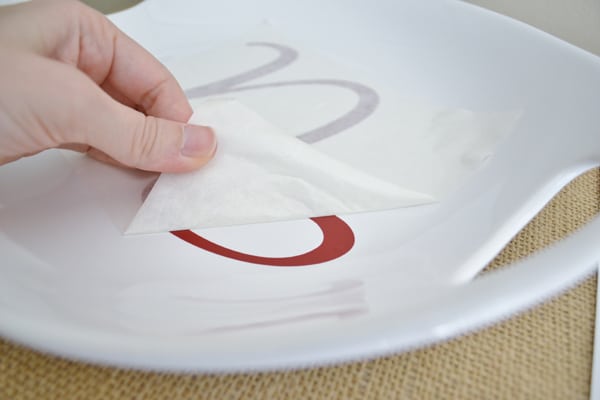 Step 4: Halfway there! Following the same steps, remove the backing paper from the last name decal, and position it over the initial.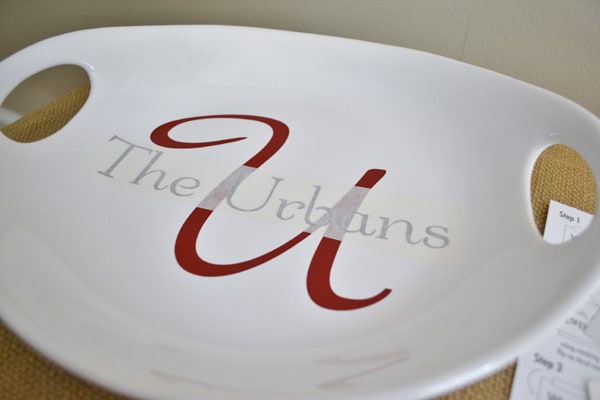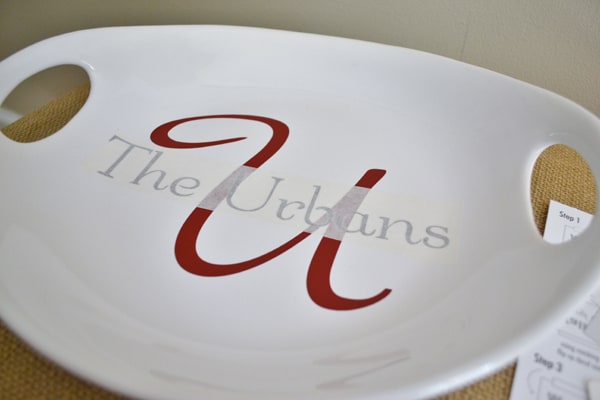 Step 5: Squeegee decal, carefully peel back the transfer tape, and voila! A personalized and beautiful gift that everyone will love.
Head over to Belvedere Designs now to check out these new and fabulous vinyl decals!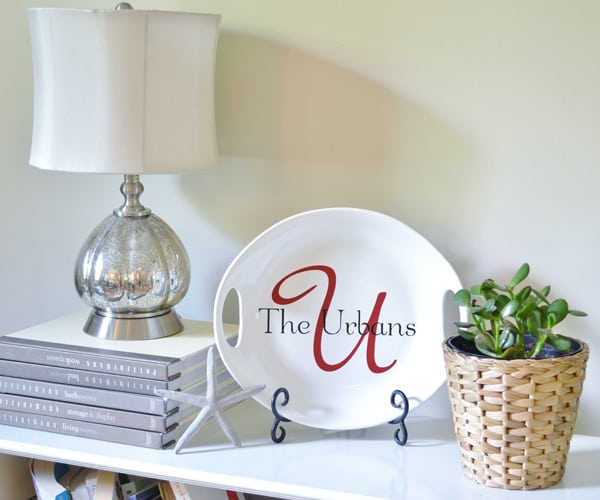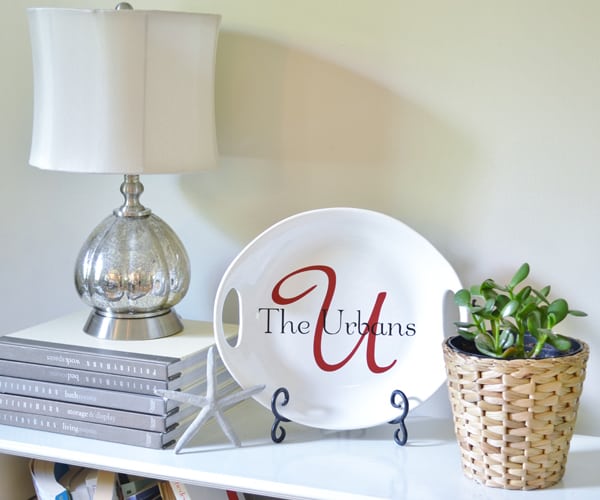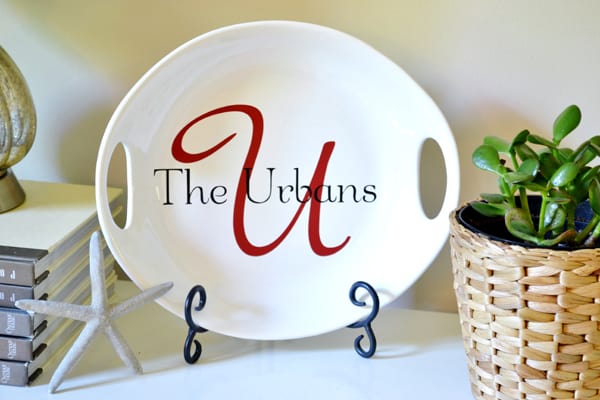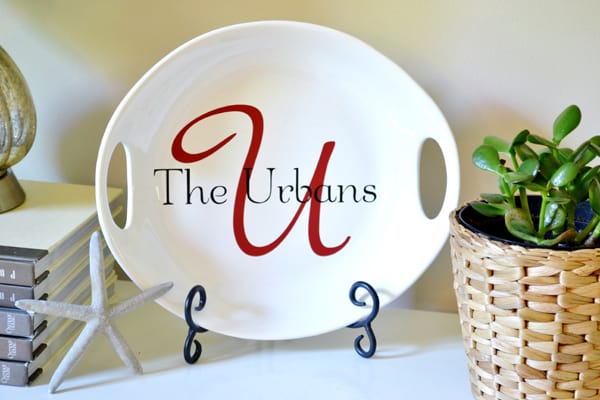 Do you have a go-to personalized gift that everyone always loves?