Happy Monday morning, all! It's been too long since we've done a giveaway, don't you think? Let's remedy that today…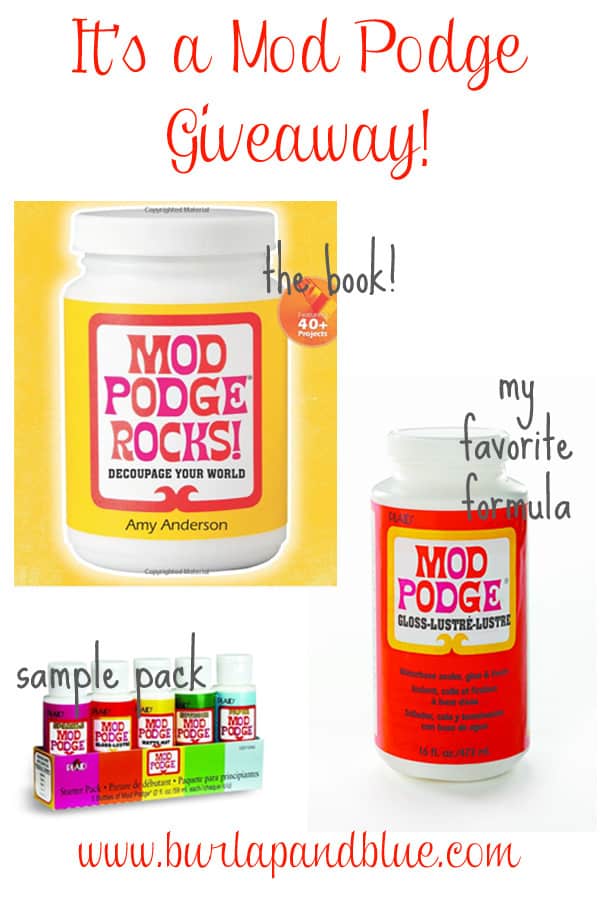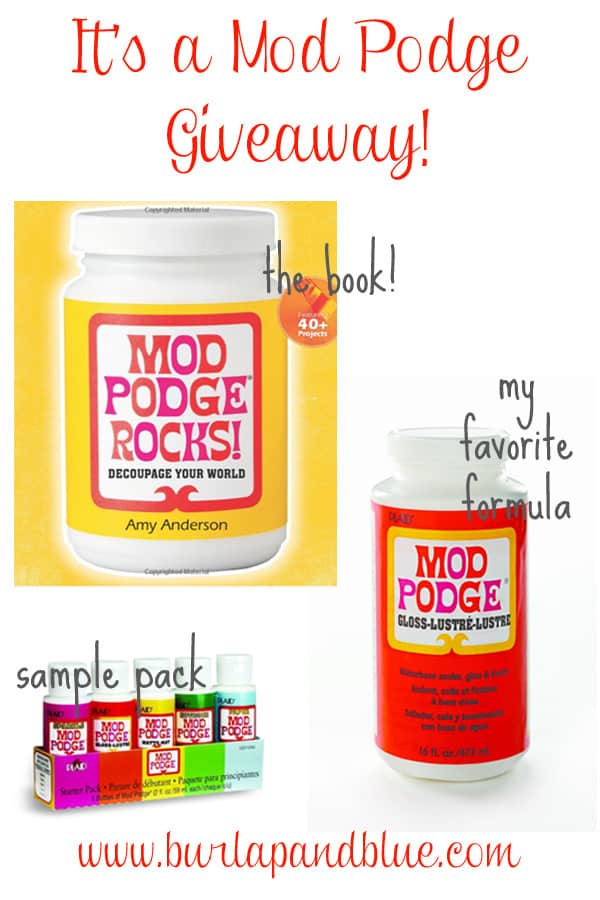 You all know my sweet friend, Amy, from Mod Podge Rocks, right? She's taken her extensive knowledge of this crafting favorite and wrote a book, aptly titled Mod Podge Rocks! Amy kindly sent me a copy last week, and I was amazed at how many new-to-me ideas there are….I really thought I'd seen it all! The instructions and photographs are clear-to-understand, and there's some helpful must-read sections in the beginning about how to use Mod Podge and the differences between the formulas.
So, to help inspire one of YOU to new crafty heights, I'm giving away not only a copy of the book, but a sample pack of 5 formulas, as well as a 16 oz bottle of my favorite formula-Mod Podge Gloss! Enter below…good luck!!
(giveaway closed)