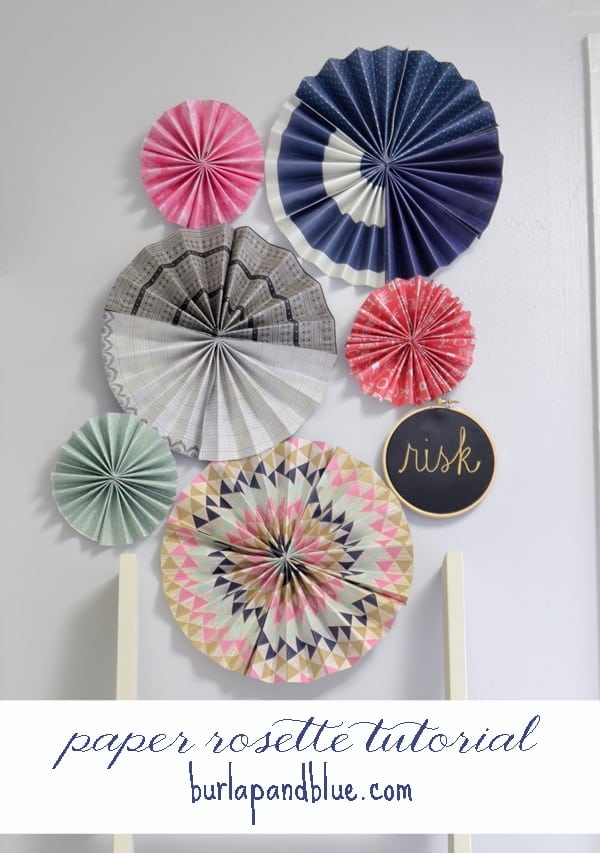 From last week's craft room tour, you may remember the paper rosettes hanging on either side of the window. They were a last minute addition, but I'm so glad I took the time to make and hang them–they add such a fun, creative element to the space, don't you think?
They were much easier to make than I thought–I created all dozen or so of them in the space of a couple of How I Met Your Mother episodes on Netflix. Want to make some of your own? Here's how I did it…
Materials:
scrapbook paper
hot glue
scissors (to create different sizes, if desired)
Step 1: Choose your scrapbook paper (I went with shades of pink, blue, gray, and black and white). For each rosette, three sheets of scrapbook paper is ideal, but you can get away with two sheets if you'd like (I'll show you the difference between using two or three sheets later in the post)!
The tutorial below shows a rosette created with two sheets of paper.
Take each sheet of scrapbook paper and fold it accordion style.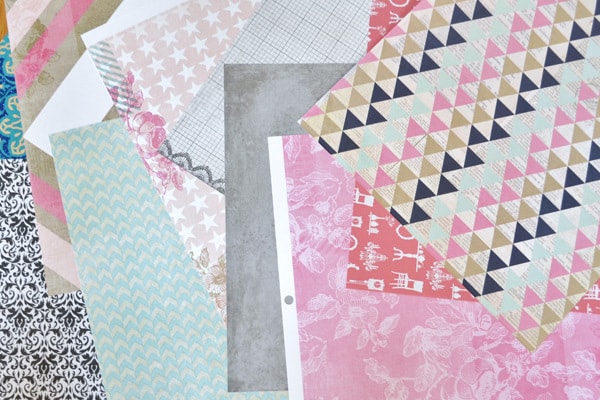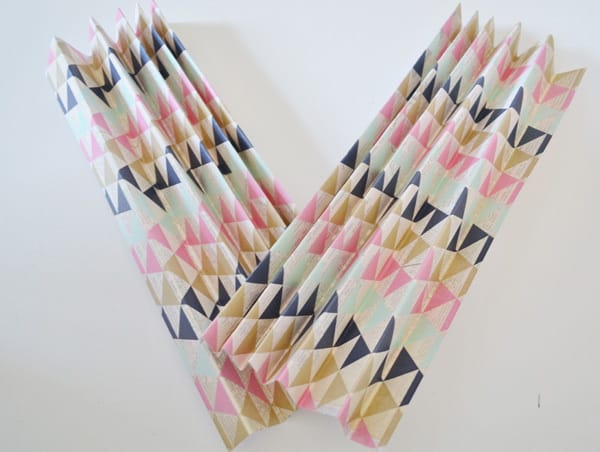 Step 2: Take each accordion-folded sheet of paper, and fold it in half. Then, using hot glue, attach the two inner pieces of paper so that, once dry, they'll look like the example below…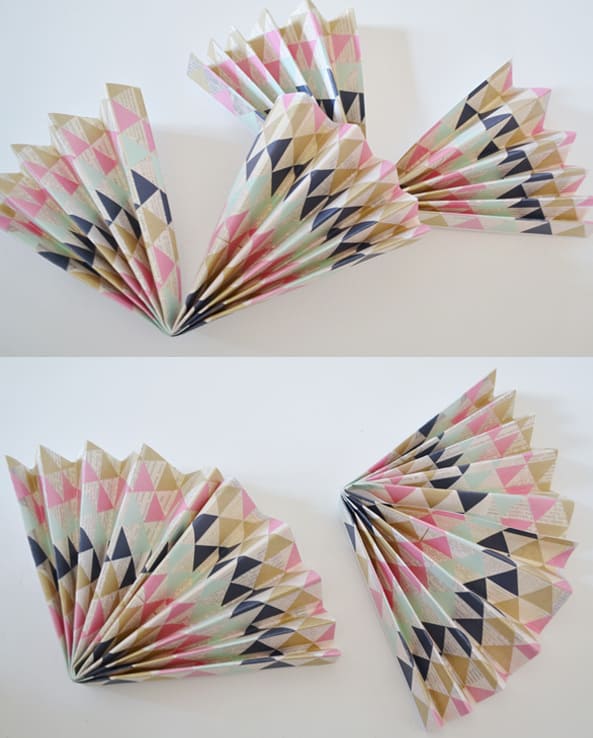 Step 3: You'll now need to take your two (or three) fan-shaped pieces and hot glue them together to form your rosette. First, lay your two pieces side by side, take the ends where they meet, and hot glue them together (as in top picture below). Once secure, open each side of the rosette until the sides meet again (see second picture below), and hot glue them together.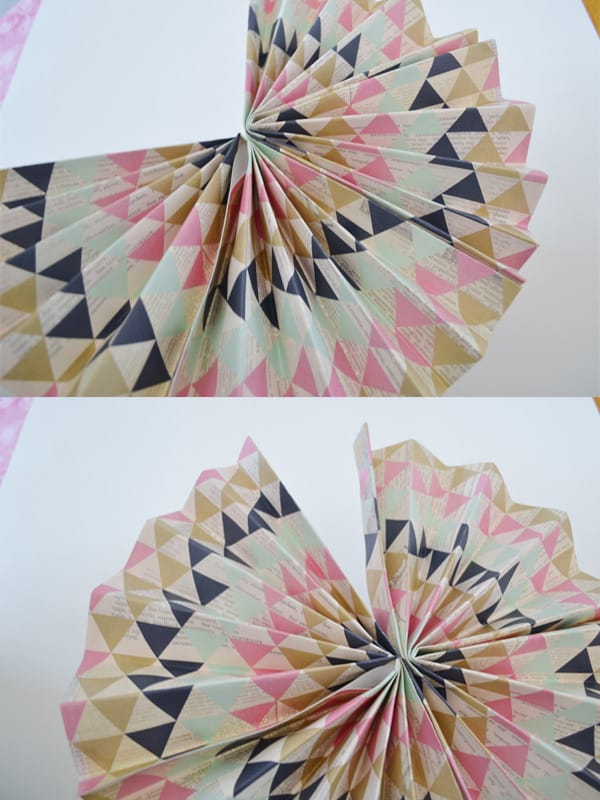 And that's it! You can see the difference between using two sheets of scrapbook paper and using three sheets in the picture below…the black and white one used three sheets, and is therefore a bit fuller than the striped one below it with two sheets.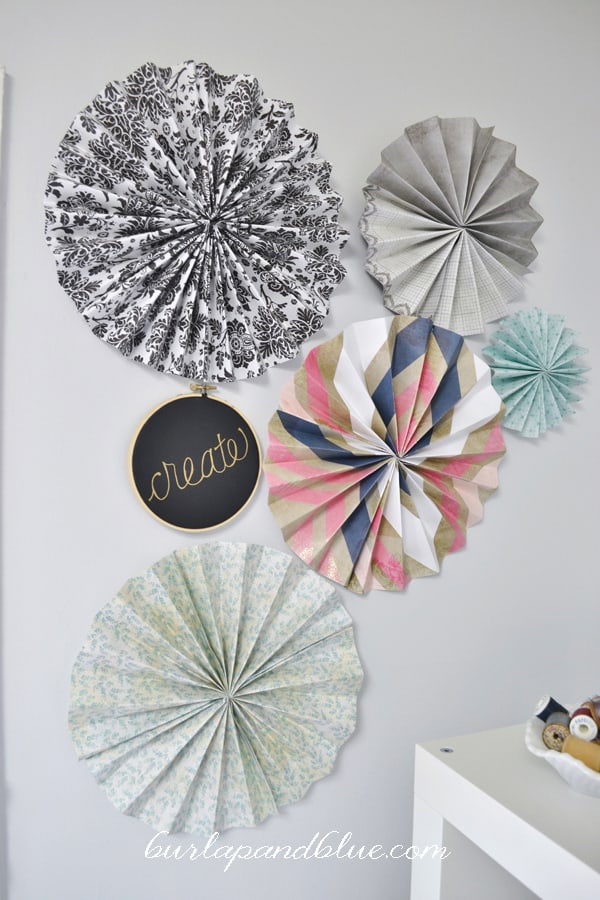 Thanks for reading all about my paper rosettes! Have a crafty day!