This DIY plastic bag holder is an easy and quick home organization hack! You can do this in 10 minutes! Best of all, if you have a plastic container of wipes around your home, this will cost you virtually nothing.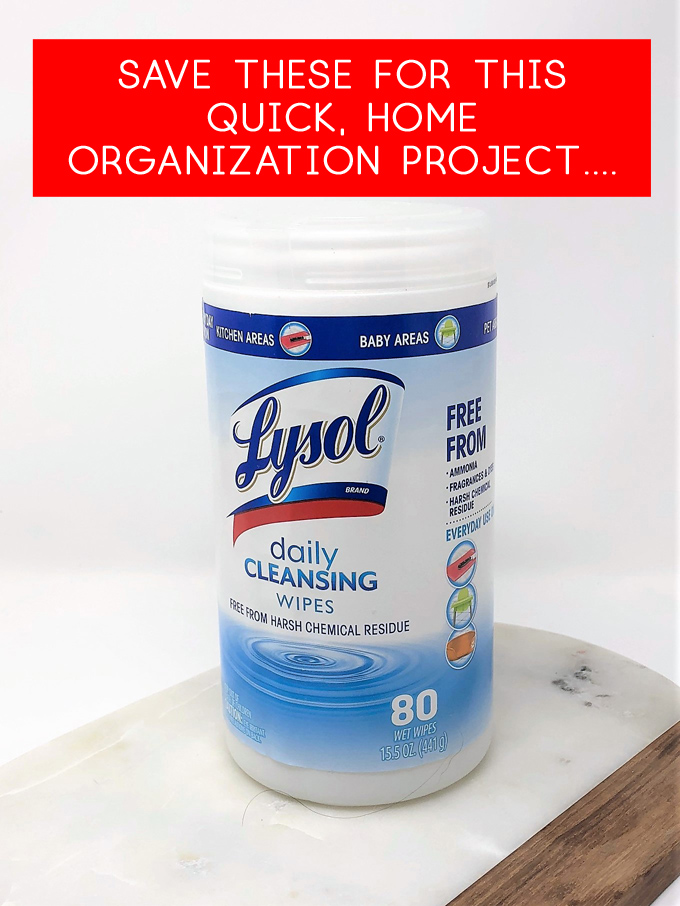 Good morning, Burlap+Blue readers! Carrie here, from Dream Green DIY. So I've got a quick and easy DIY craft for you today.
When I sat down to tackle this project, it took me just under 10 minutes. Now I don't know about you, but that time frame works pretty darn well for my hectic lifestyle.
DIY Plastic Bag Holder
It all starts with a can of cleaning wipes – You know, the kind so many of us keep under the kitchen or bathroom sink for wiping down the counters and appliances?
Well the next time you run out, don't toss the can.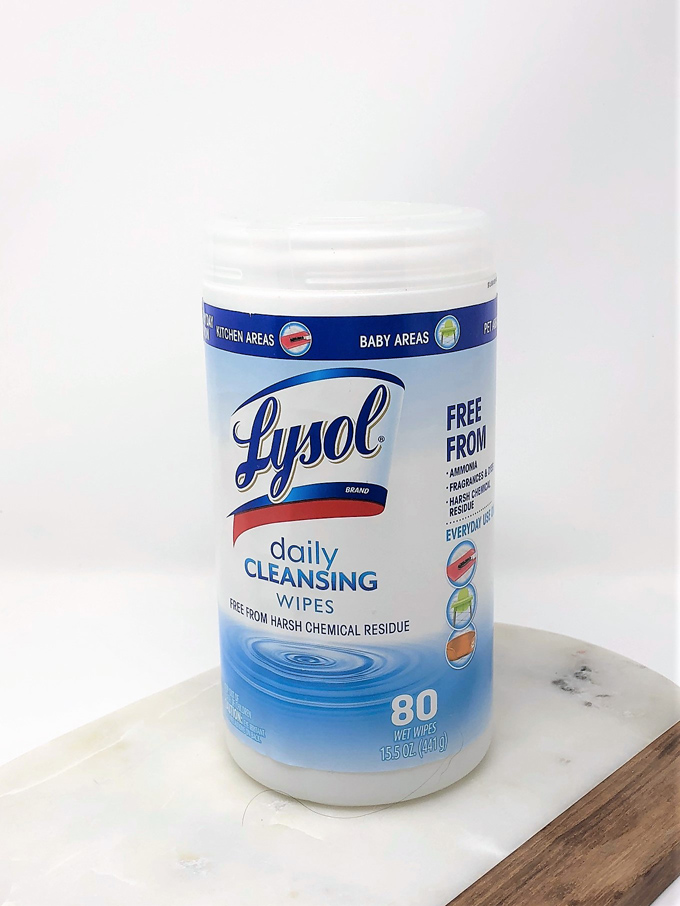 Instead, take a strip of your favorite patterned paper (I used scrapbook paper), cut it to the size of your can's label and wrap it all the way around the can, attaching it at the ends with clear packaging tape or Mod Podge.
Don't have scrapbook paper? You can use tissue paper or wrapping paper for this as well. You an even use small squares of paper and Mod Podge them around your container instead of using one large piece.
I keep mine under the sink in our guest bedroom – It's the perfect spot for me to store the mini trash can bags we go through each week.
Although I used mine for trash bags, there are a million other uses for this decorative can.
Use it to reuse plastic bags from the grocery store, or keep your cloth cleaning rags in one place.
You could even dump powdered laundry or dish washing detergent inside – The decorative can is a definite step up from the generic branded containers these cleaning products often come in.
What would you store in it?
Thanks for reading all about our DIY Plastic Bag Holder – How to Store Plastic Bags. Have a great day!
Carrie Waller is a freelance writer and designer living in Lynchburg, Virginia. For a real-time rehash of her home renovation projects and other DIY how-to's, visit her blog at DreamGreenDIY.com.