Hello and Happy Wednesday, friends!
Are getting organized and keeping a clean house are on your New Year's resolutions list? Are you intimidated by the process of getting organized and think it's just not for you? Then you're going to love my new sponsor-Clean Mama Printables! Whether you're looking for a little guidance or a lot, Clean Mama Printables has something special to get your home in order with a stylish and simple method.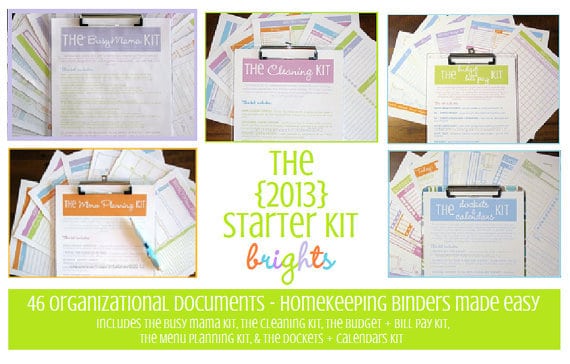 starter kit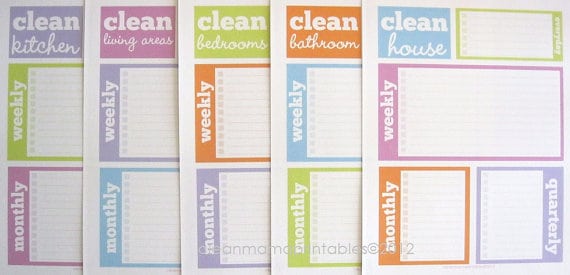 clean house kit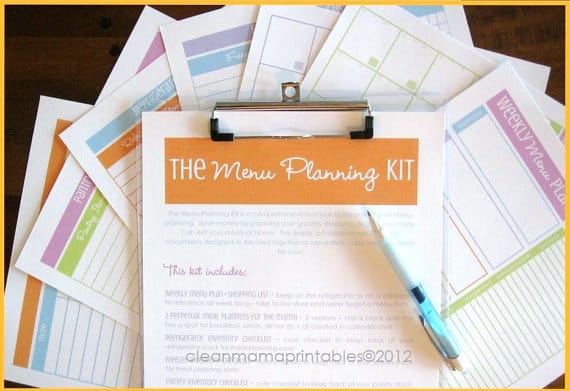 menu planning kit
Clean Mama has been featured in HGTV magazine, BHG.com, HuffingtonPost.com, and Oprah.com. Wow!
Also, check out Clean Mama's blog for cleaning and organizing tips and tricks, free printables, great giveaways, and free monthly cleaning checklists. I love her list of favorite cleaning products!