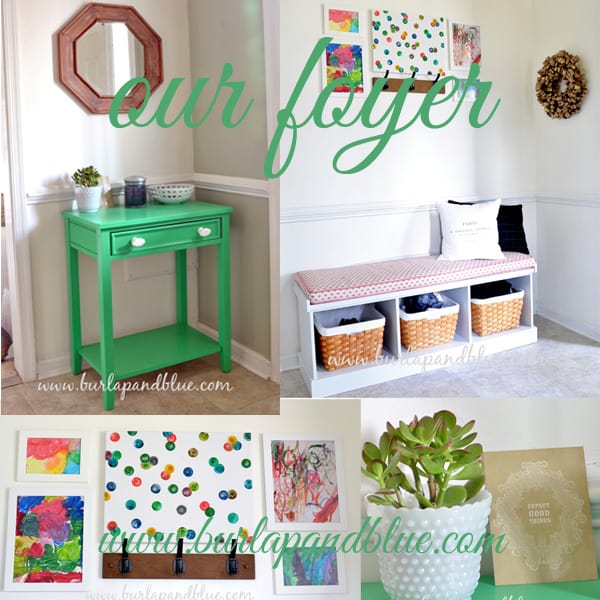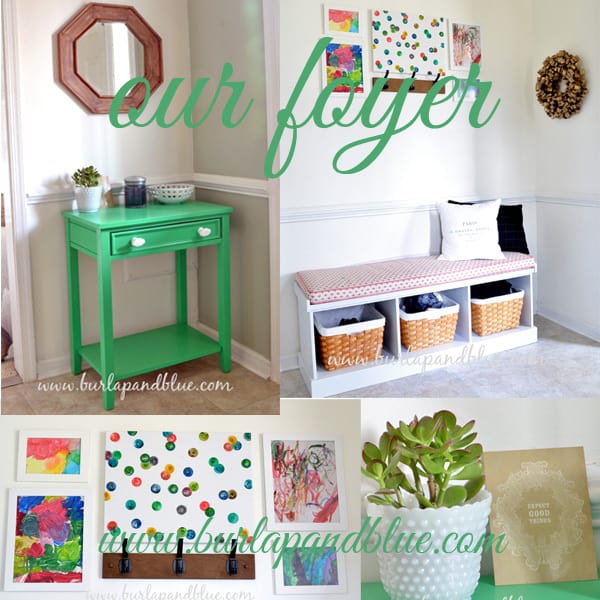 I'm finally getting around to sharing this space with you guys, and I'm so glad because I really love how it turned out. What is it about decorating foyers that is so tricky? I think it has something to do with all that a foyer needs to do and be-it's the home's introduction and sets the tone for the rest of the rooms; it needs to be functional and pretty with the ability to multitask, and all in a relatively small space. That is a tall order.
Let's get started…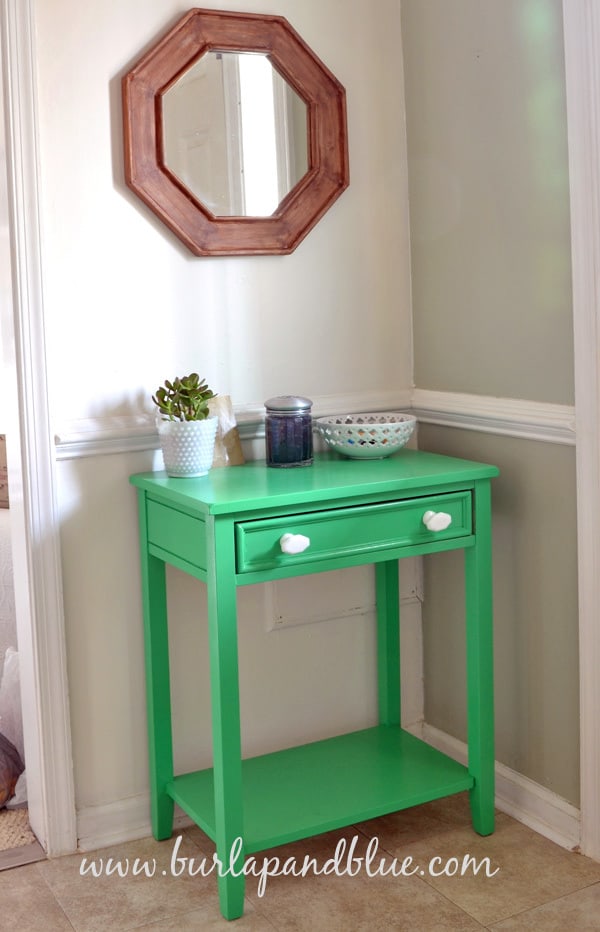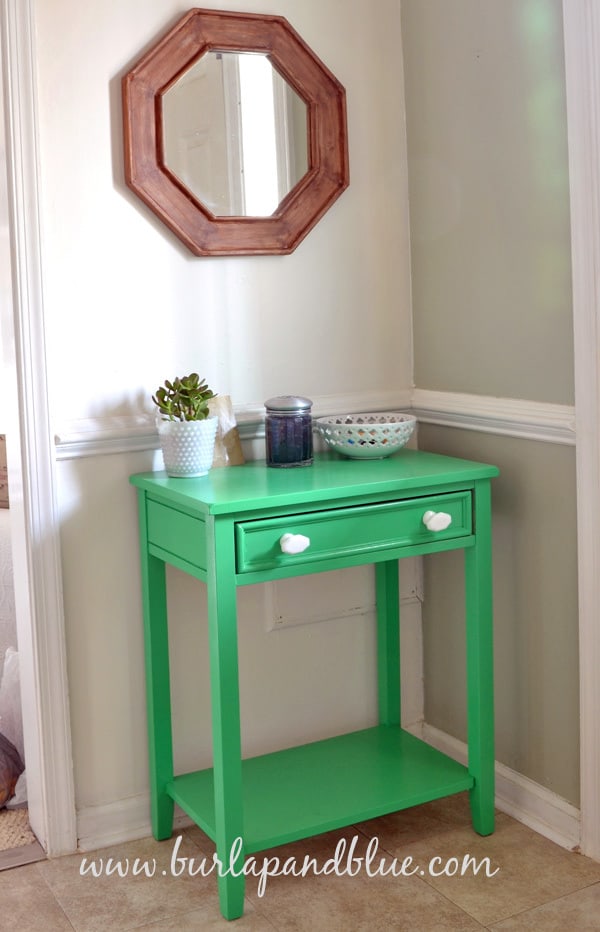 For the foyer table, I wanted a pretty, saturated blue/green color, and this emerald color is perfect. The mirror is from Target, but here's a tutorial for a similiar one if you wanted to DIY it.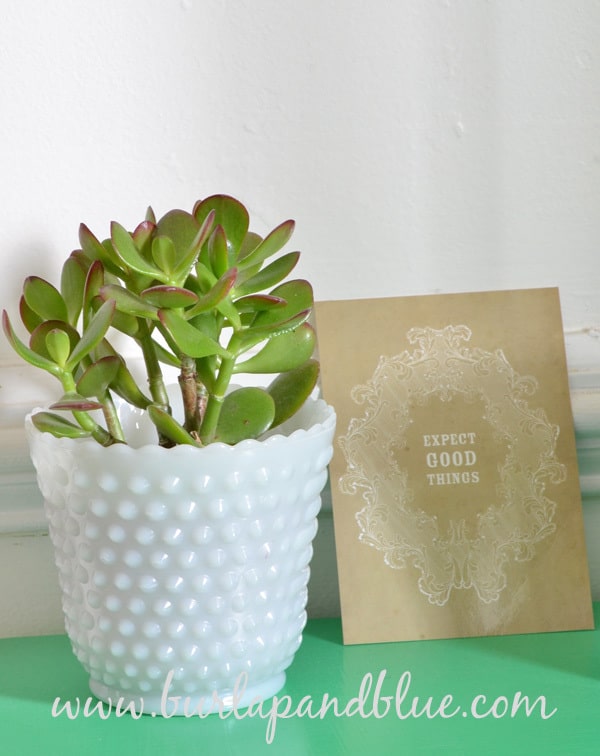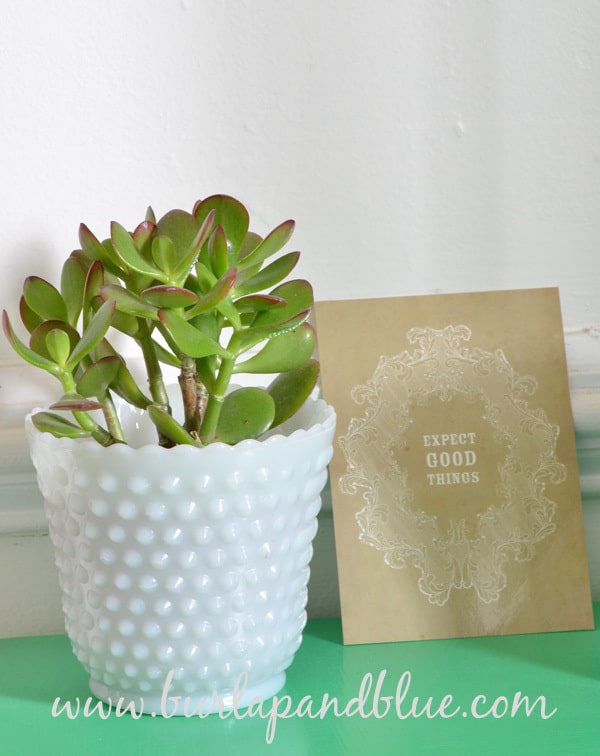 Succulents are my new go-to houseplant. They're pretty, easy to keep alive, and don't need a lot of light or water. Perfect.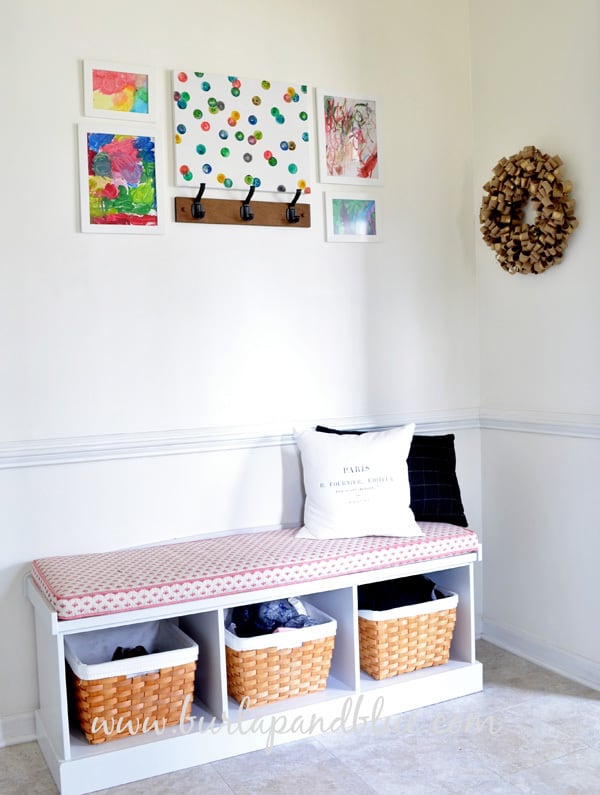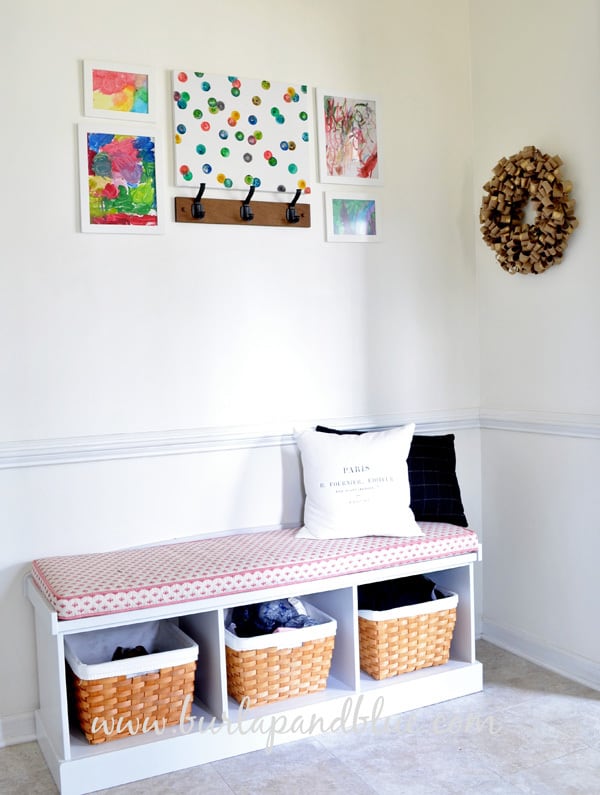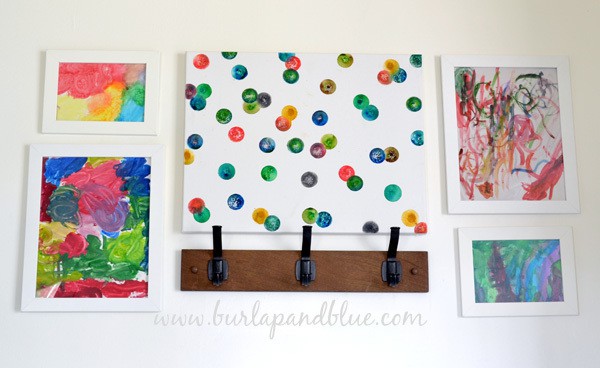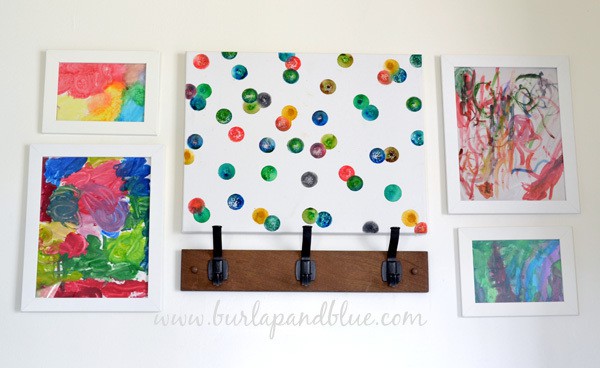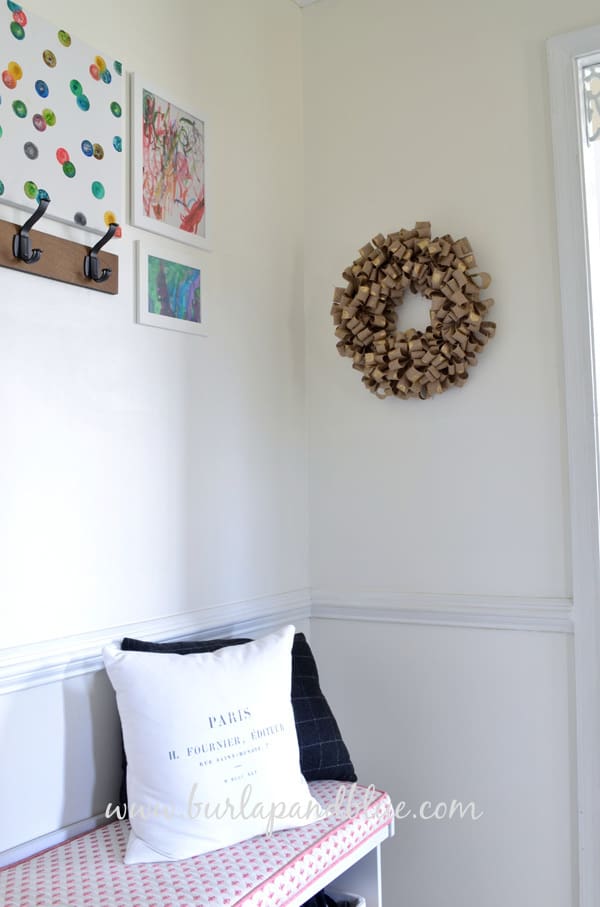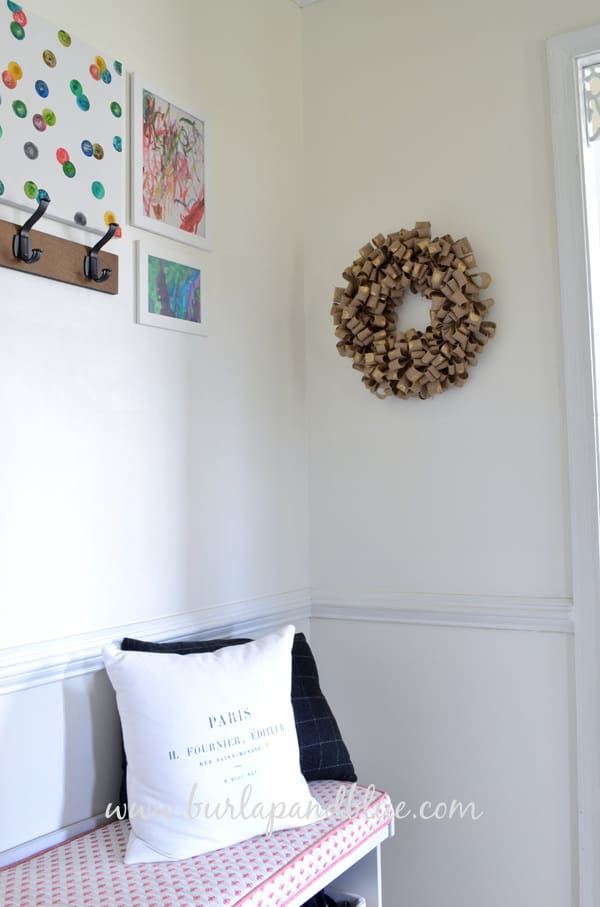 I painted the wood bench a grayish-white and created a gallery wall using Ikea frames and my 3 yr old's watercolors. I love the simplicity of the frames, as well as the price (not one over $2). I'll share a tutorial for the dotted canvas shortly; the wreath how-to is in this post. The hooks are a recent purchase from Target.
So there you have it! I love how a few simple changes completely transformed and modernized this space.
What quick tips do you have for updating spaces around your home? Is it paint? Fabric? A few new accessories? Do tell!