New here? Then, WELCOME! I hope you find lots of inspiration to spark your own creativity.
If you like what you see, click below to check out how to become a patron for MORE good stuff + printables (even some happy mail on occasion)!

I adore creating and sharing easy duct tape crafts! Today, I have a super simple duct tape wreath–perfect for Halloween! Change up the pattern of duct tape to match any holiday, theme or favorite color scheme!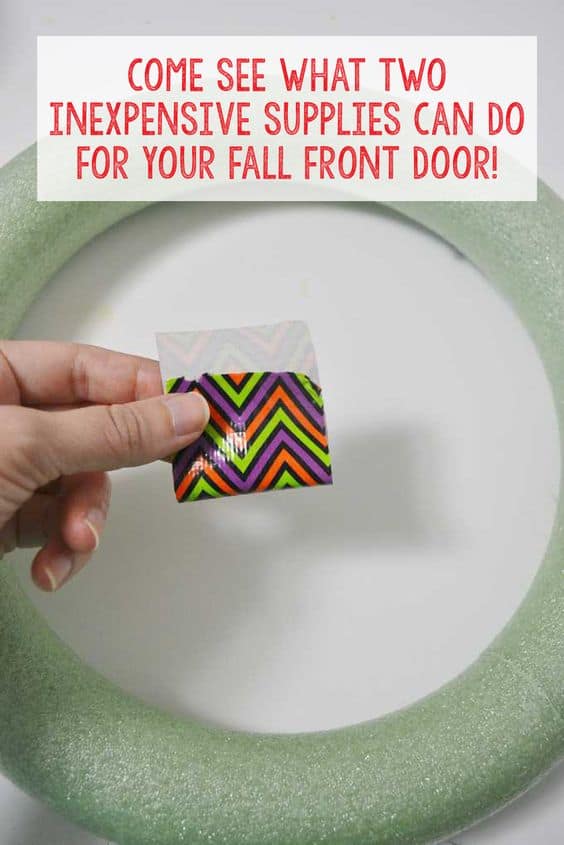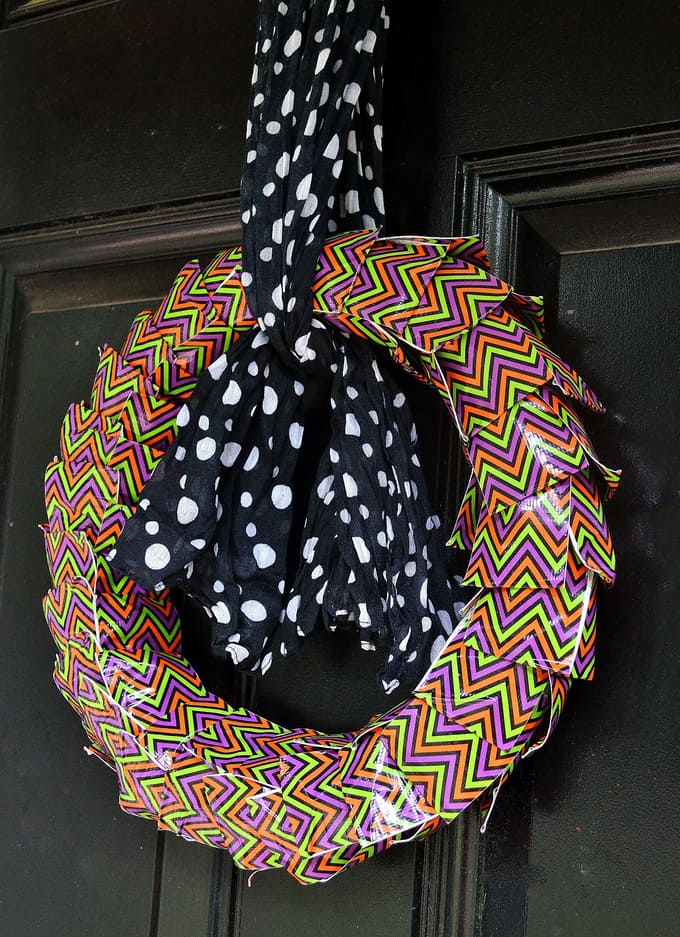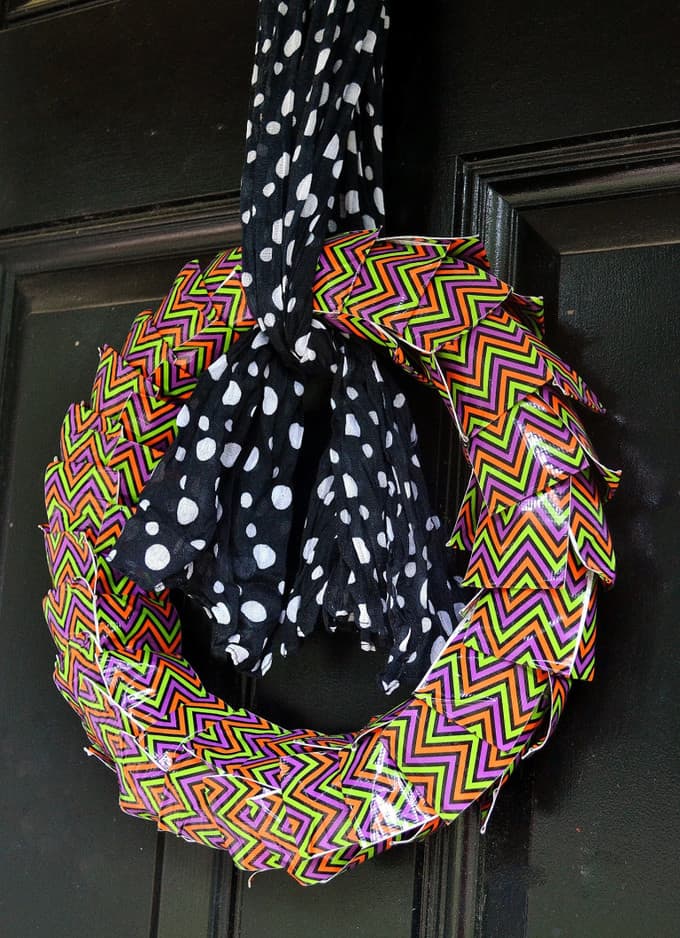 You may remember this duct tape wreath I put together a while back...I still love it bunches and have it hanging in our foyer. I was in Michaels the other day and saw a huge selection of Halloween duct tape, and, while I don't really go all out decorating for Halloween, I thought this Halloween duct tape wreath would be a quick and easy nod to the season…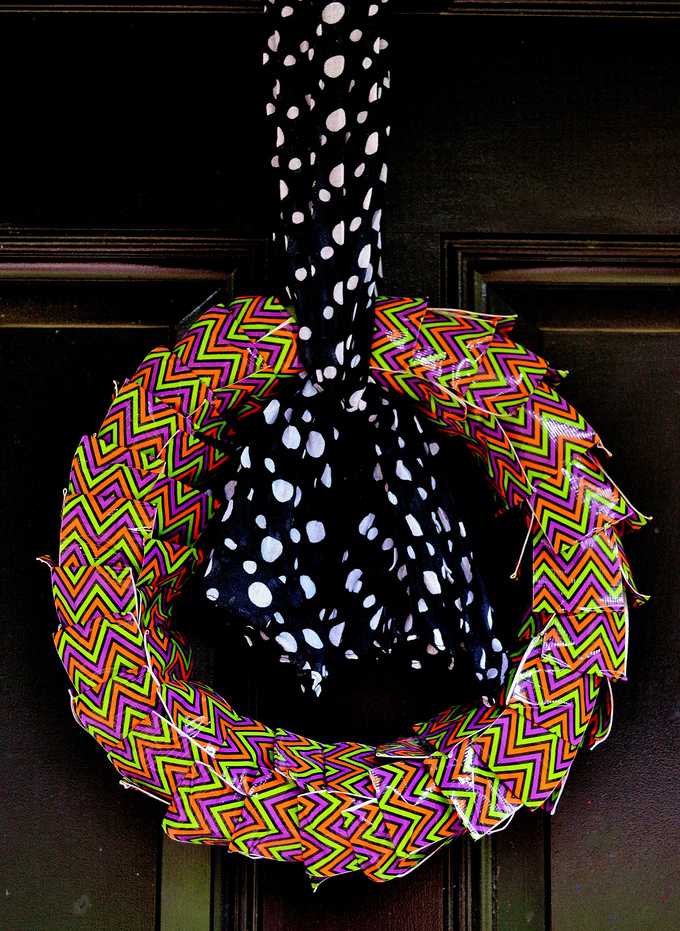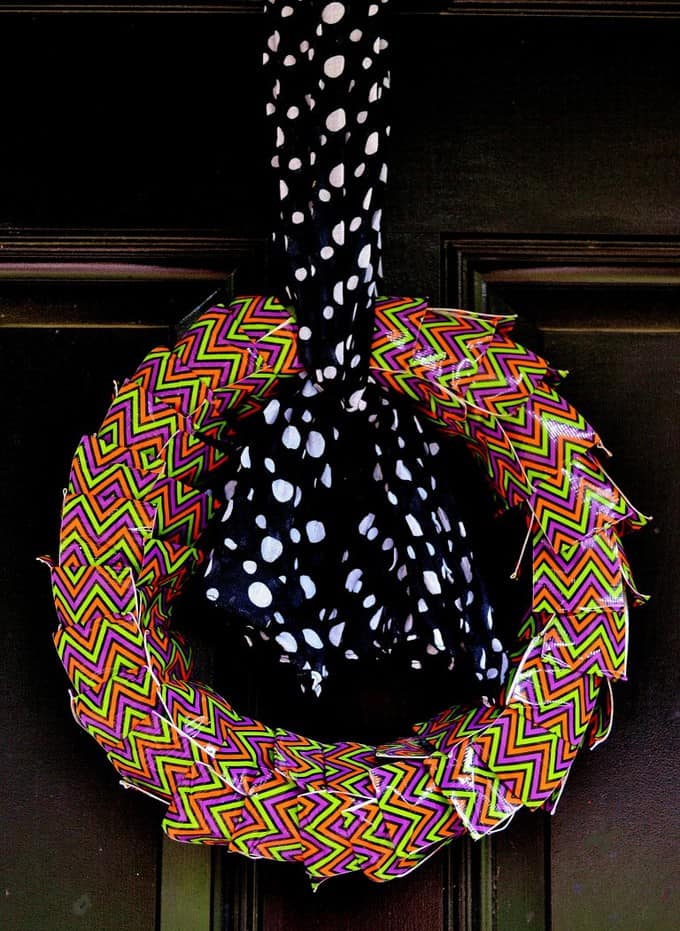 Materials:
wreath form (mine was 10″)
scissors
duct tape (I used one entire roll-for a larger wreath form, you may need 2)
Step 1: Take your duct tape, and cut a length that's about 3.5″ long (a bit longer or shorter is fine, there's no need to measure it exactly). Fold it over, so that you have about 1/2″ of exposed tape (you'll use this to attach the tape to the wreath), and flatten.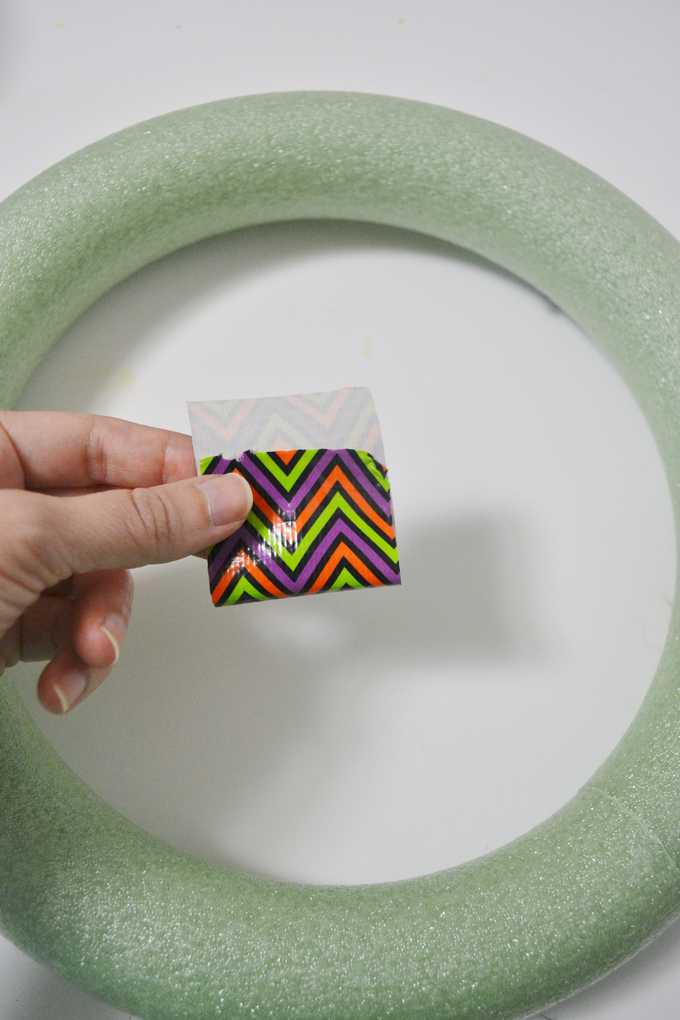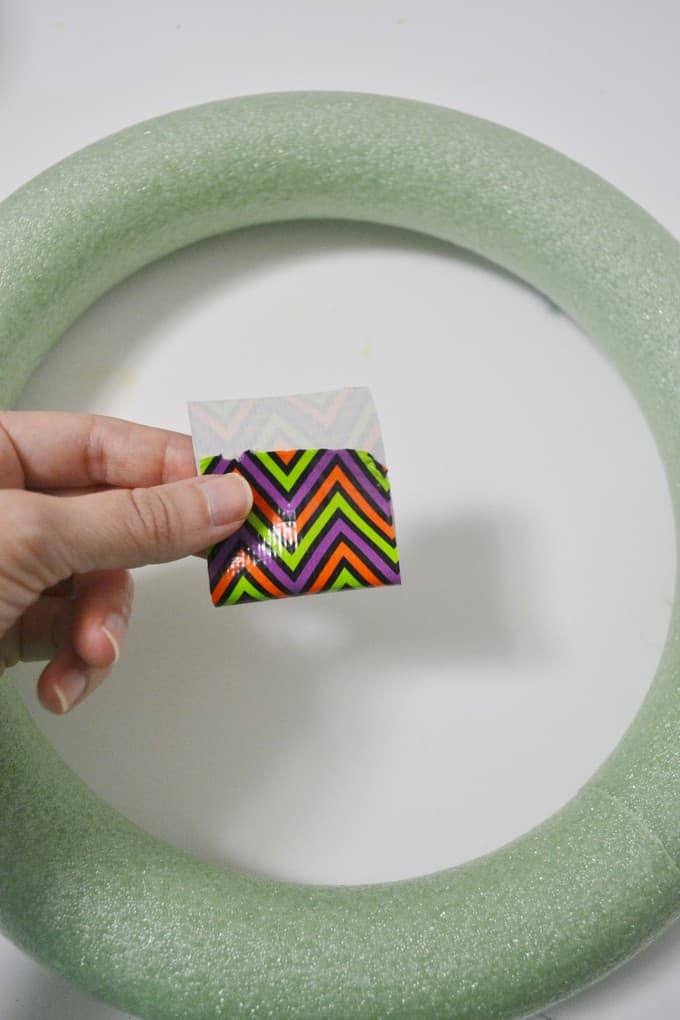 Step 2: Attach your tape to your wreath form (it doesn't matter where you start). You'll need about three of these, laid side by side and overlapping a bit, to go around your form. You'll want the front and sides covered; the back doesn't need to be covered as thoroughly.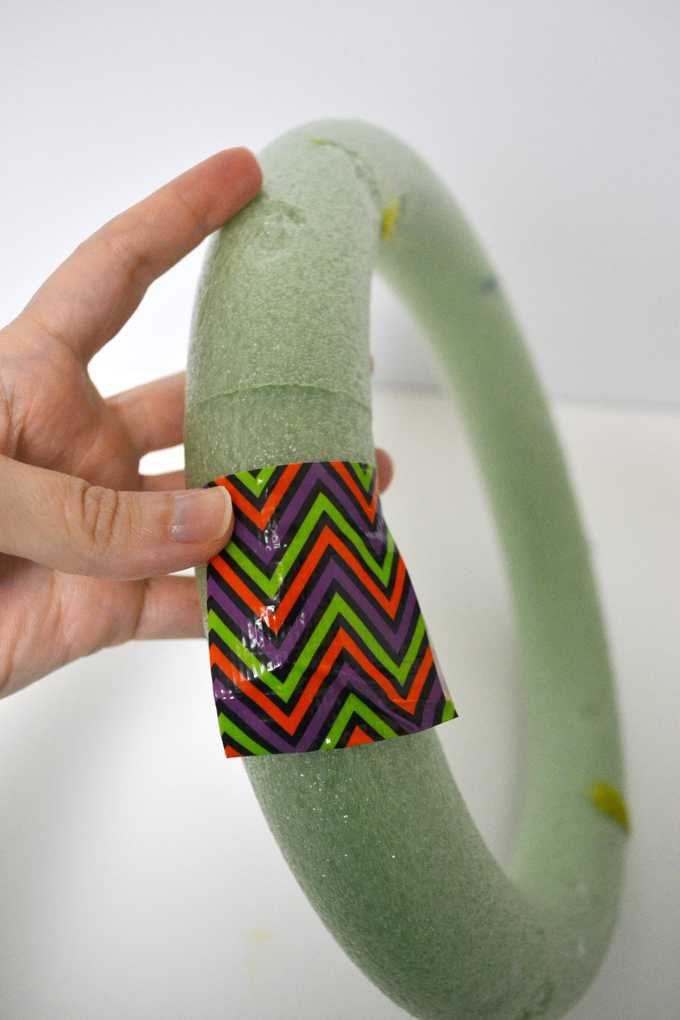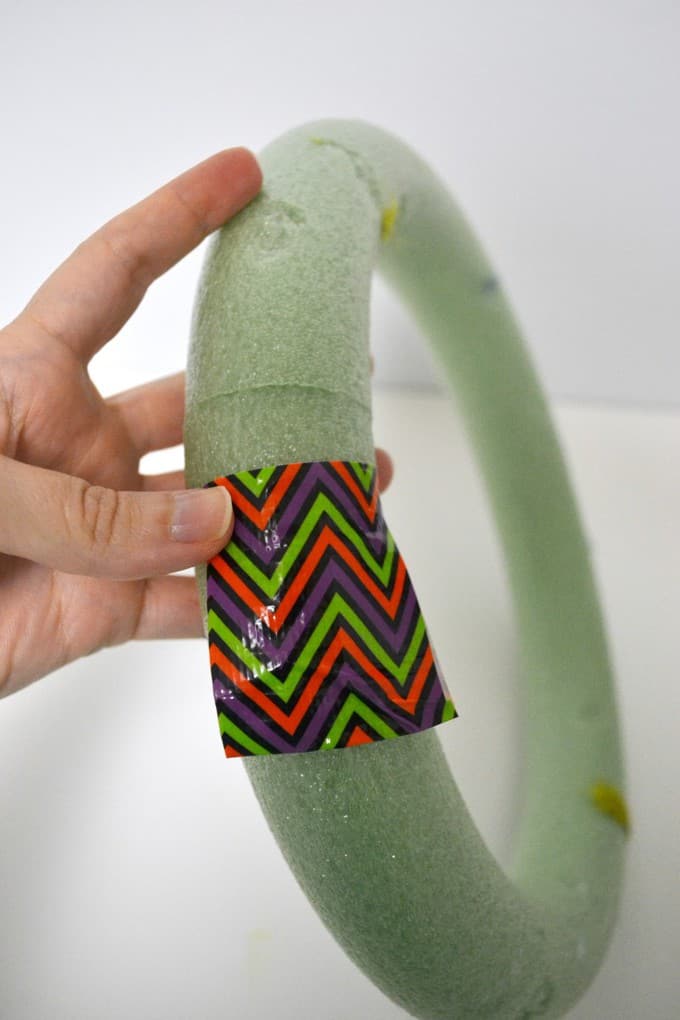 After you've completed your first row, begin on your second, overlapping your second row with your first so the form is completely covered. Because a picture is worth a thousand words, here's what the wreath looks like after I've done two rows (6 lengths of tape)…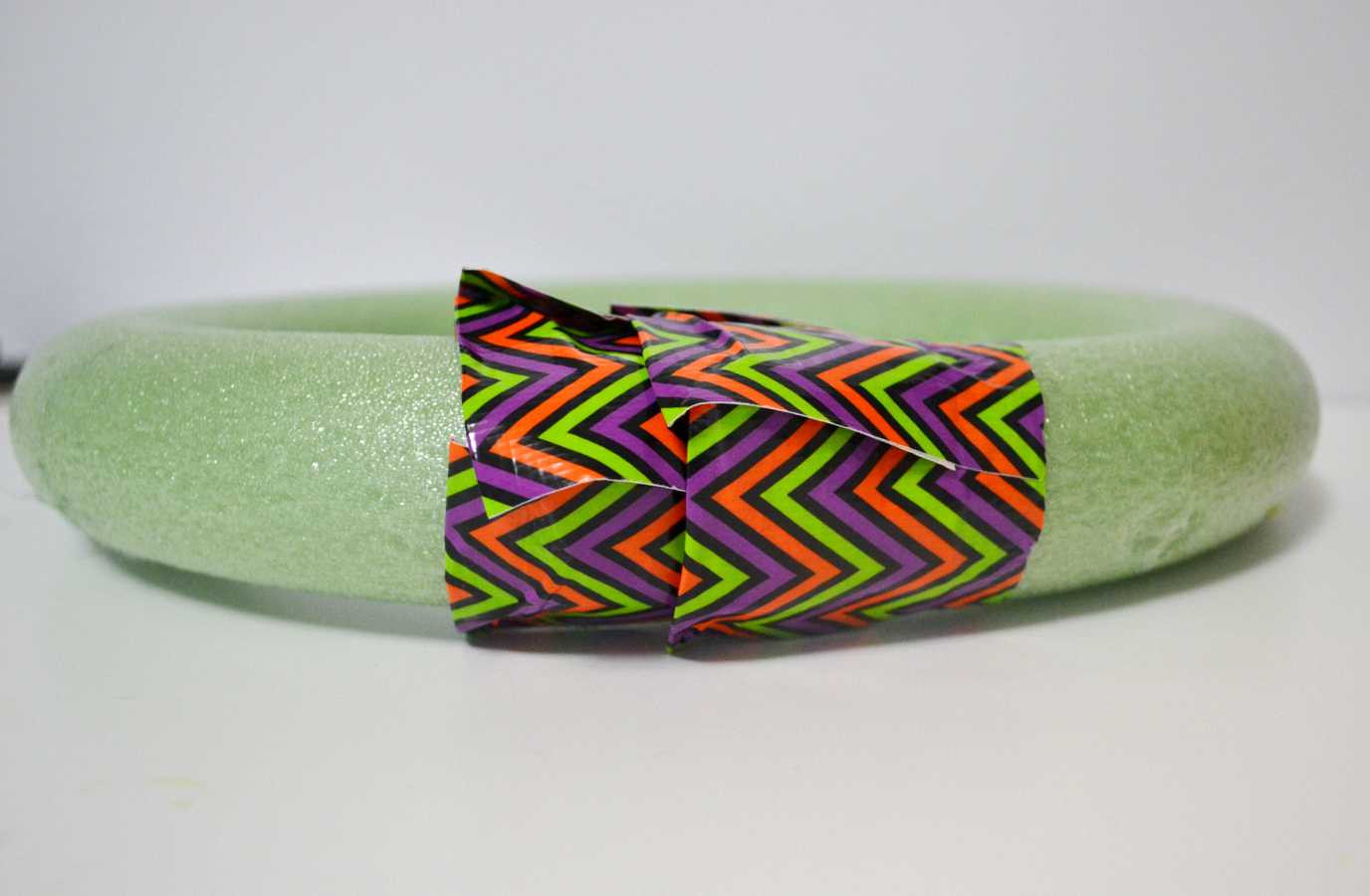 Step 3: Work your way around your entire form, cutting, folding and adhering lengths of tape.
When you're done, hang with a piece of ribbon, fabric, or, if you're like me…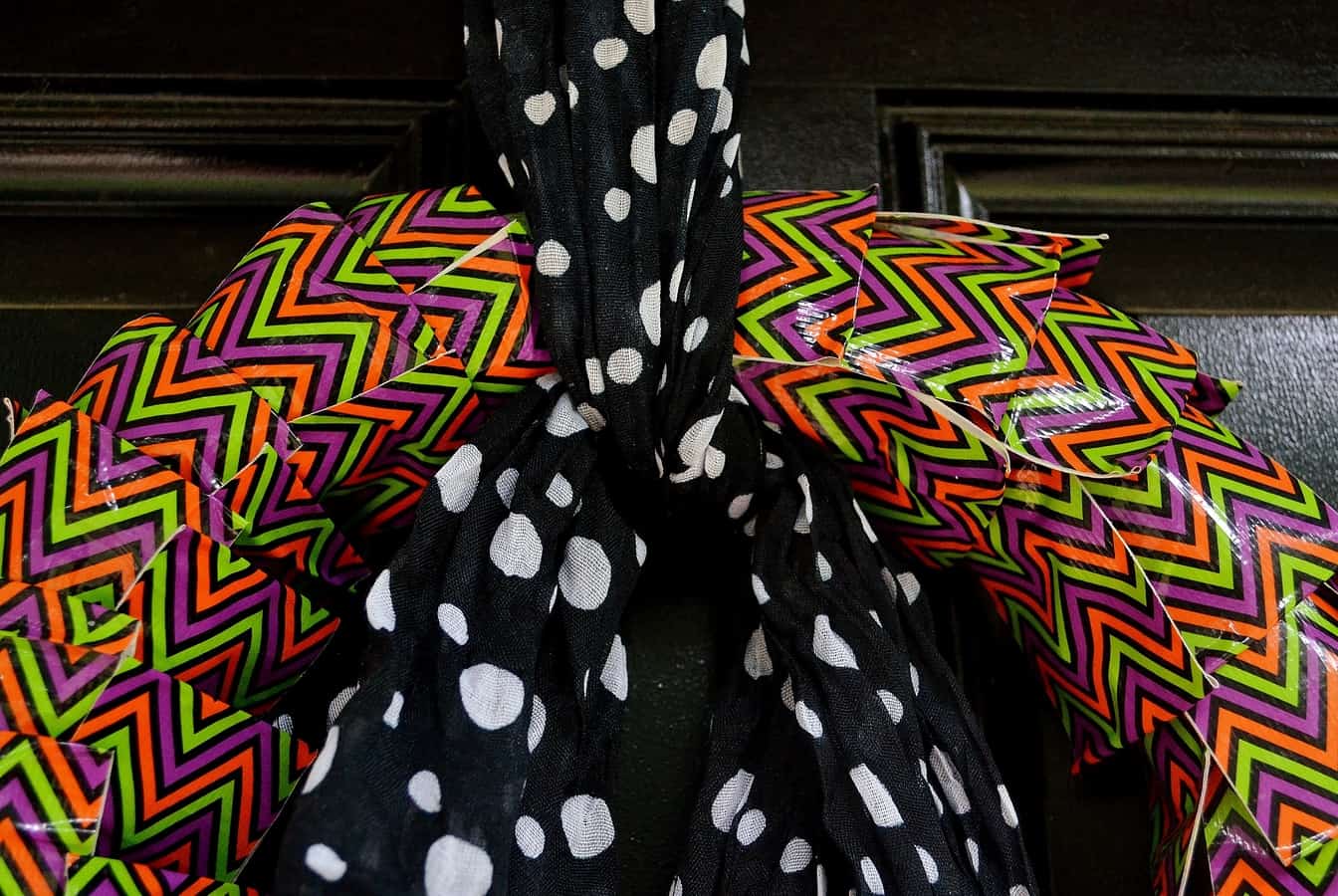 …a scarf! Just fold the scarf in half, attach the folded part to the top of your door (we use pushpins), and tie your ends around the inside of your wreath.

Thanks so much for reading all about my favorite Duct Tape Crafts (make a duct tape halloween wreath). Have a lovely day!