This is a sponsored post on behalf of Lowe's, all opinions and images are my own.
There are few things I love more than giving the rooms in my home a mini-makeover. It always amazes me how much difference a can of paint and a few new accessories can make in the look and feel of a space. It's always a bonus, too, when I can get those on-trend accessories and products at a great price.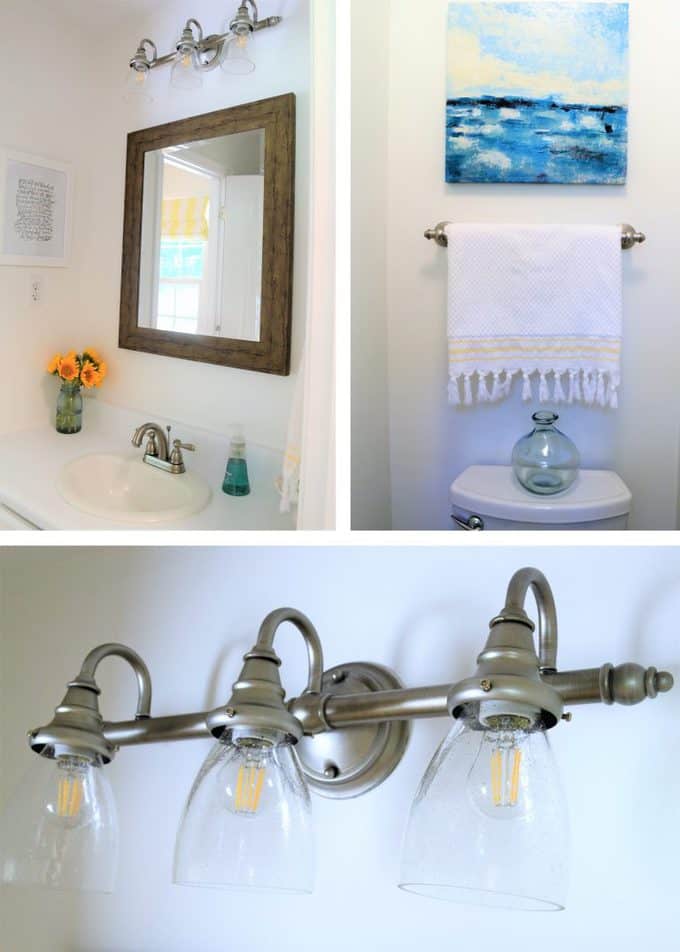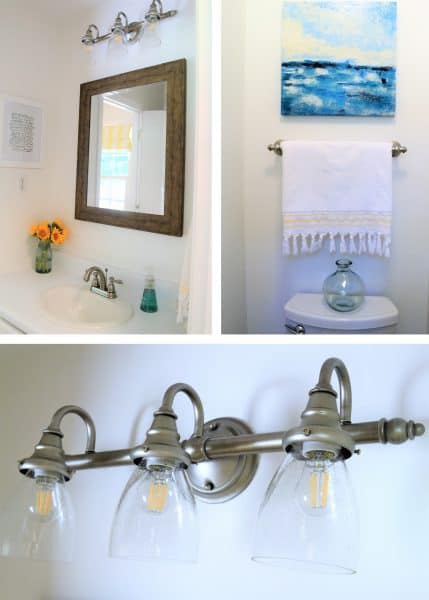 When the weather starts getting hot, I always enjoy staying in for a weekend and updating a room in my home. It's a great way to beat the heat AND end up with a stylish new space. This past weekend, with the help of Lowe's, I gave our master bathroom a much-needed update.
Here are a couple "before" images of our bathroom…as you can see, the space is dark, and both the mirror and artwork above the toilet are too small for the space.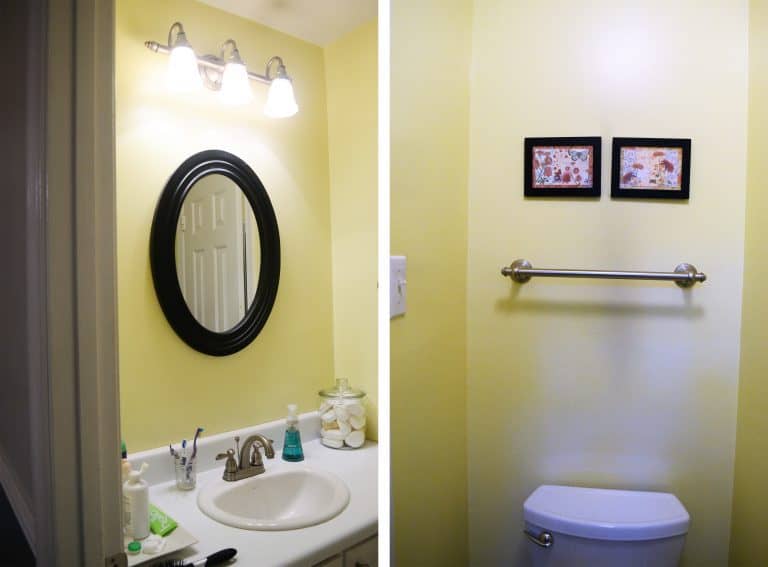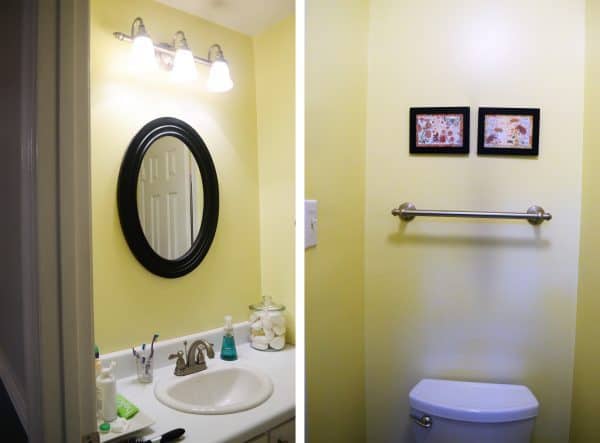 My main goal for this bathroom was to lighten it up (a lot) and add a brighter, more farmhouse-style feel to the space. I headed to Lowe's and chose paint, a mirror, artwork, and new glass shades and bulbs for the light fixture.
I really wanted a creamy white for the walls, and ended up with Valspar Swiss Coffee. It's the perfect, go-with-everything white that almost glows. It's perfect for darker rooms that don't get a lot of natural sunlight.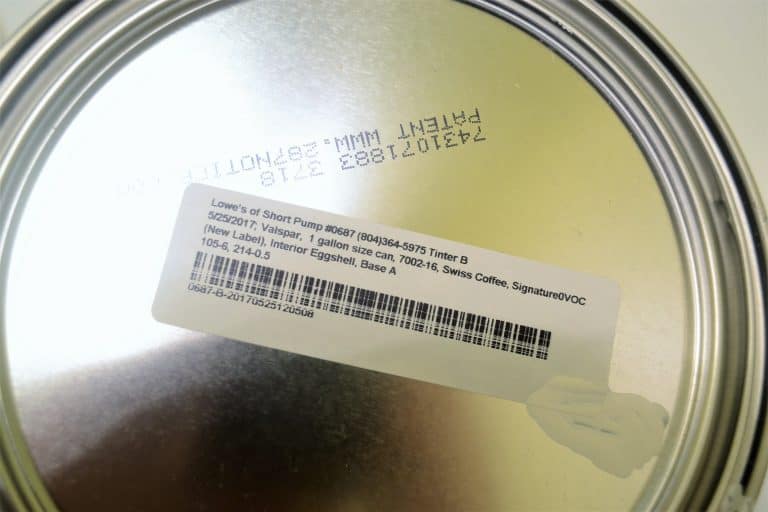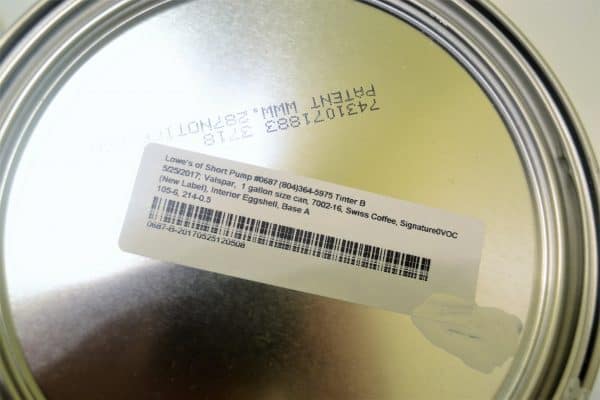 I repainted the ceiling, walls and trim (I used Ultra White for the ceiling and trim), and then got to work adding some new accessories. We already had a perfectly good light fixture we got from Lowe's a few years ago, so we updated it with glass shades and decorative bulbs.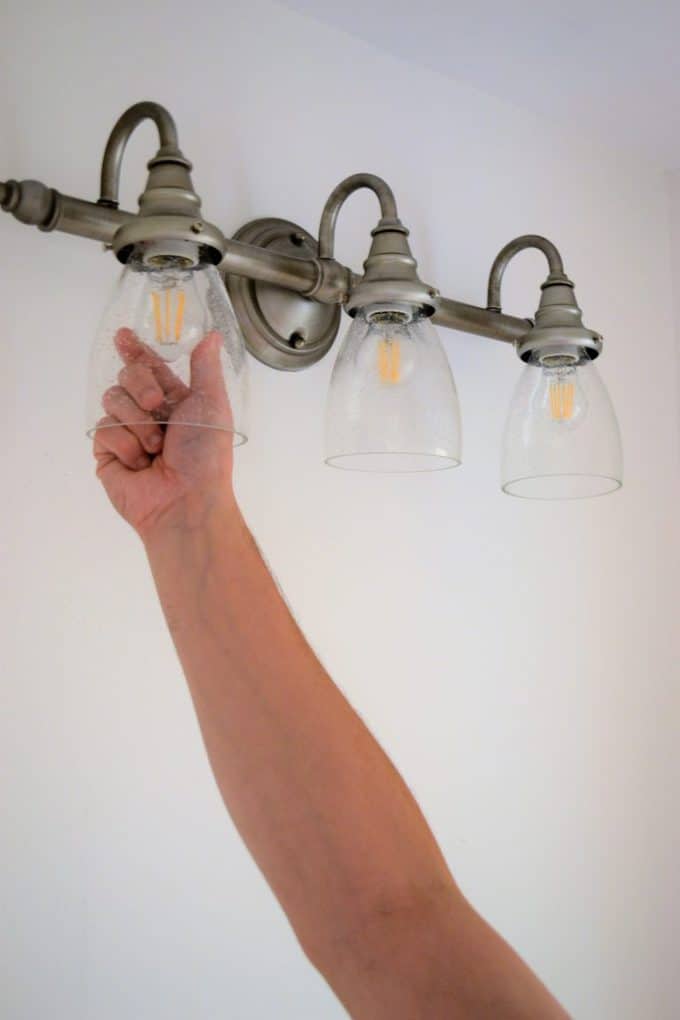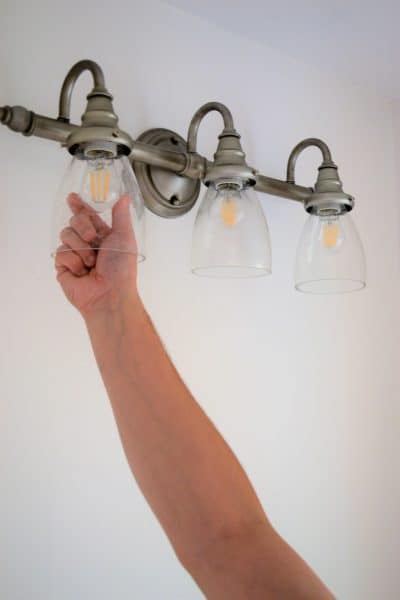 Here's the finished space! I absolutely love how much lighter and more modern it feels. Click on the images below to be taken to a link to each product…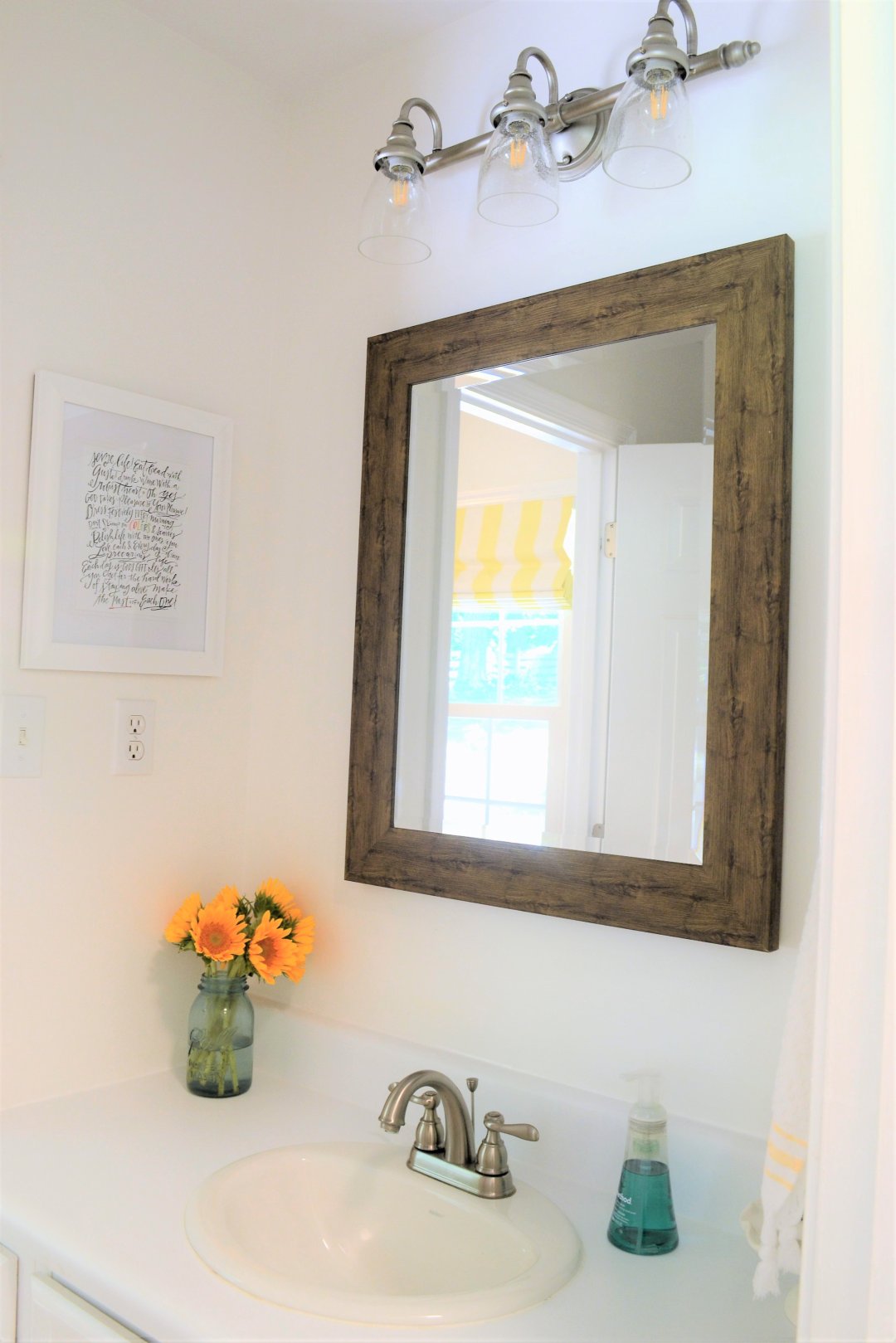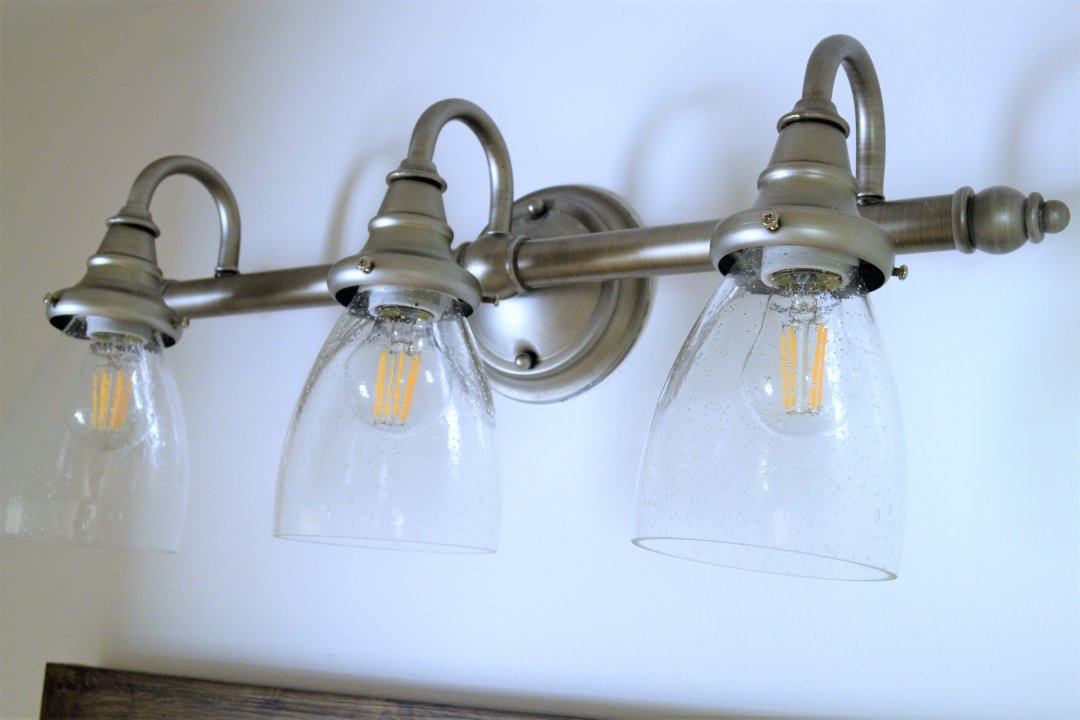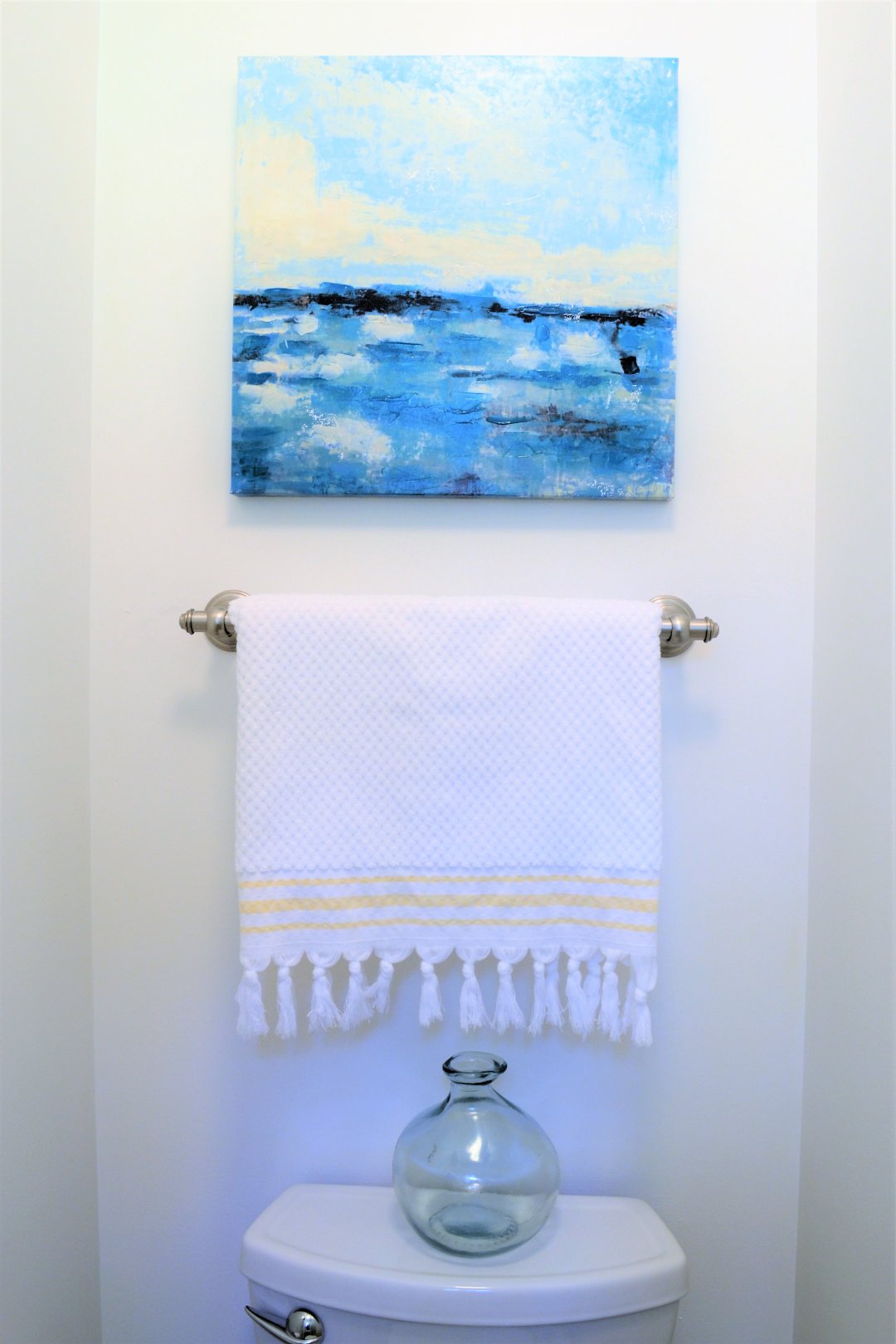 I love that a quick refresh doesn't have to be expensive or overly complicated. A trip to Lowe's and two days was all it took to give us a space that feels brand new.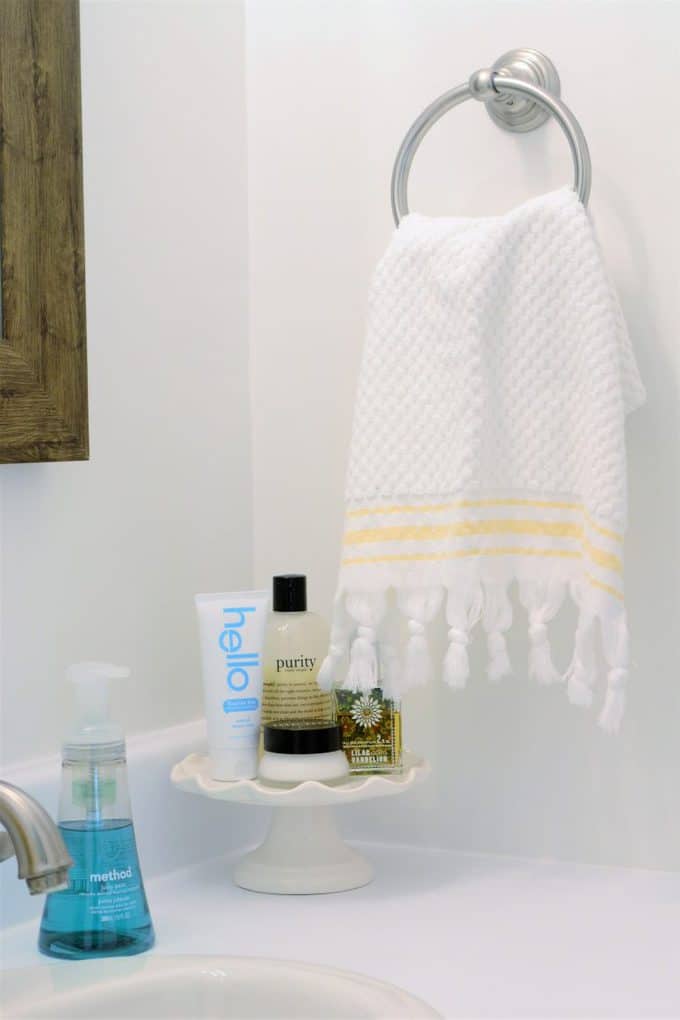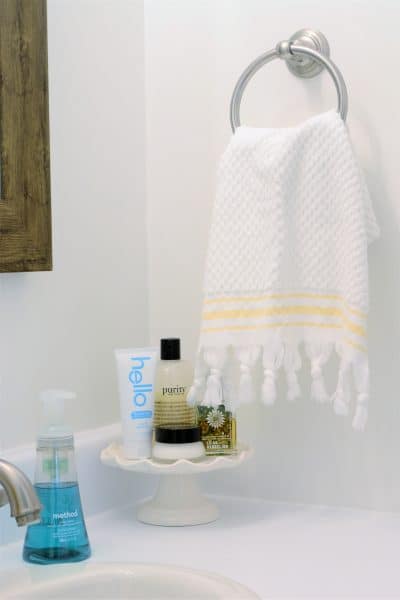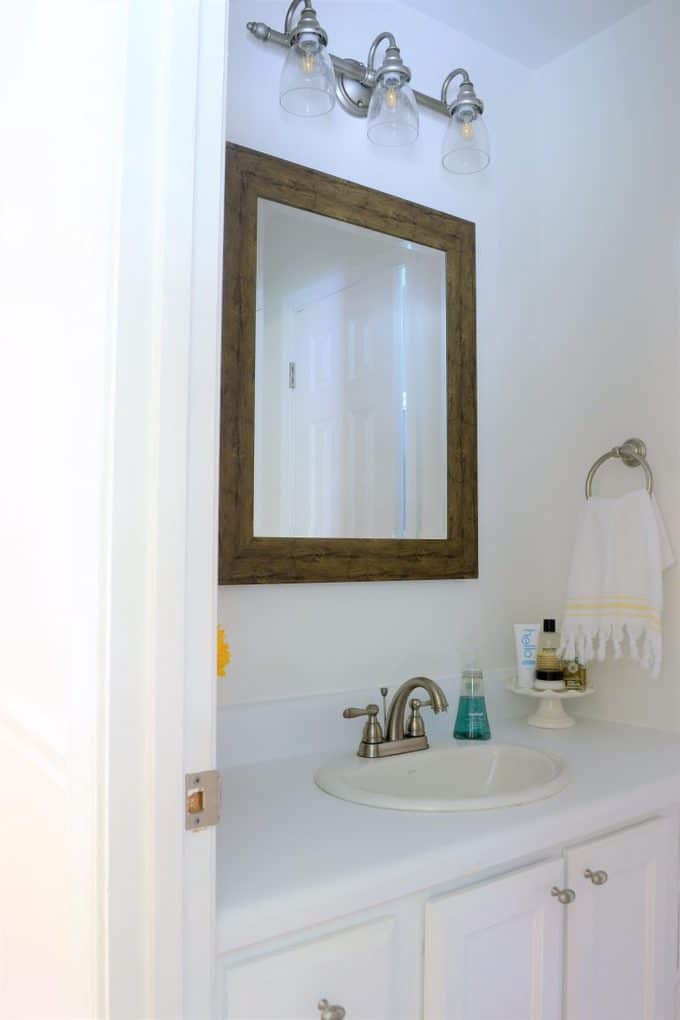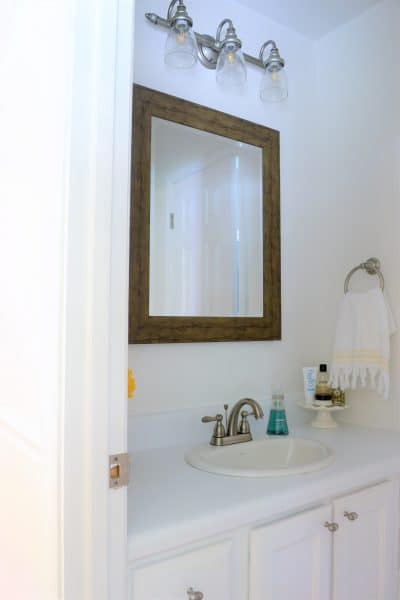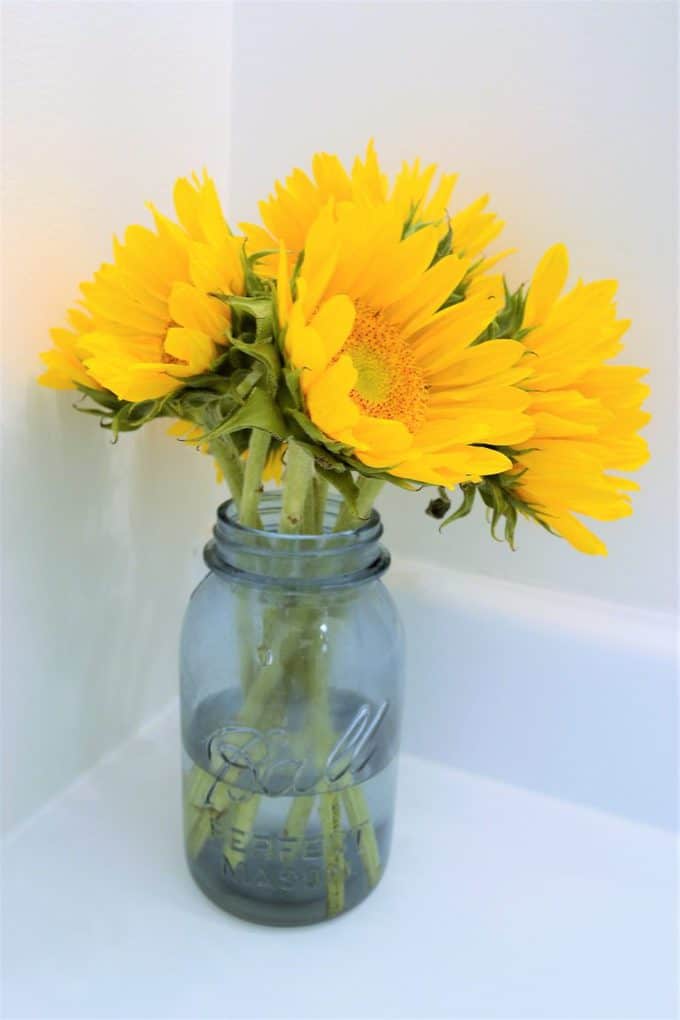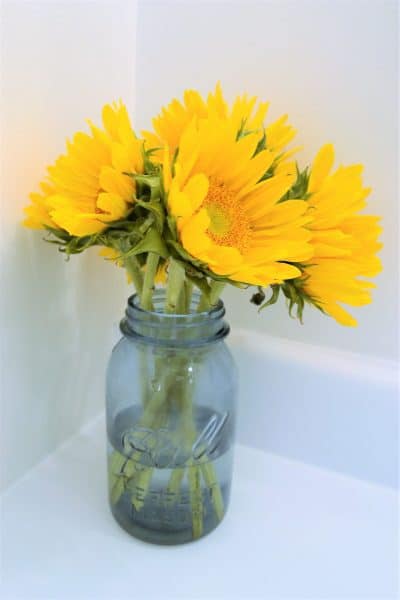 I'd love to hear your thoughts! What are your favorite easy, budget-friendly ways to update your home? Leave a comment and let me know!
This is a sponsored post on behalf of Lowe's, all opinions and images are my own.