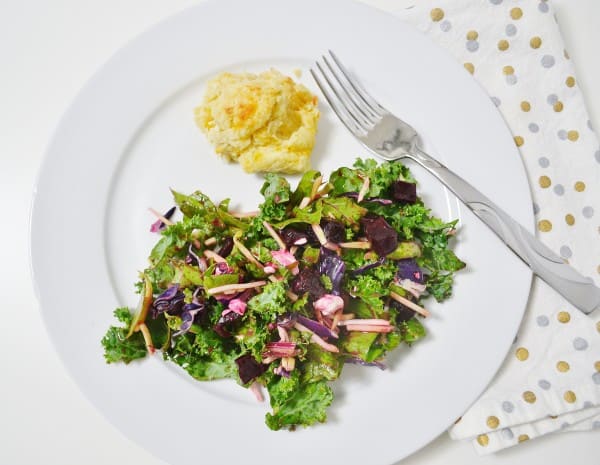 When schedules get busy, it's always nice to have a few fool-proof, easy-to-throw-together meals that we can turn to. And when that meal includes these easy garlic cheddar biscuits, it's even nicer.
Before we get to the biscuit recipe, though, let's talk about the salad that inspired them.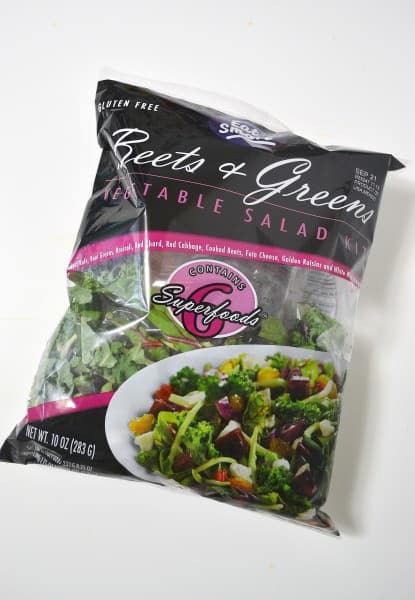 It's no secret that I'm a fan of Eat Smart products, and we really love salads around here-they're easy, good-for-you and a great lighter meal. This Beets & Greens salad, though, takes things up a notch. Like all Eat Smart Vegetable Salad Kits, it combines six or more superfoods and is perfect for those wanting a sophisticated, convenient and healthy salad option.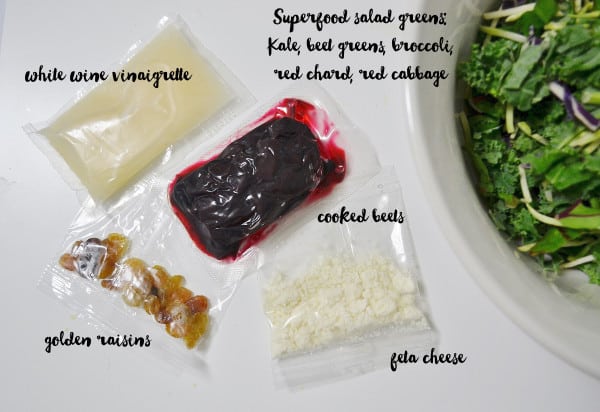 After combining all the ingredients, I added the white wine vinaigrette dressing, and tossed together.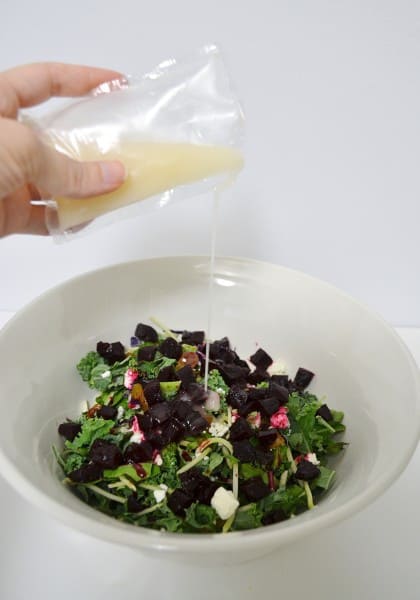 And here it is, ready to eat…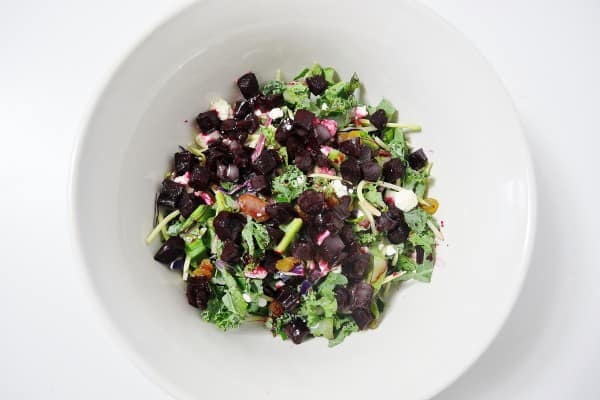 Eat Smart has a great variety of salad options, you'd be hard-pressed not to find one (or seven) that you love…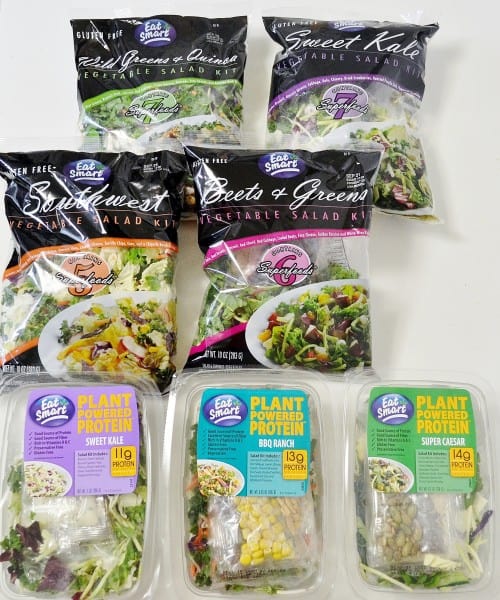 Now, let's talk biscuits. I think drop-biscuits are the greatest invention ever. We love biscuits around here, but hardly ever have time for the rolling and cutting that traditional biscuits call for.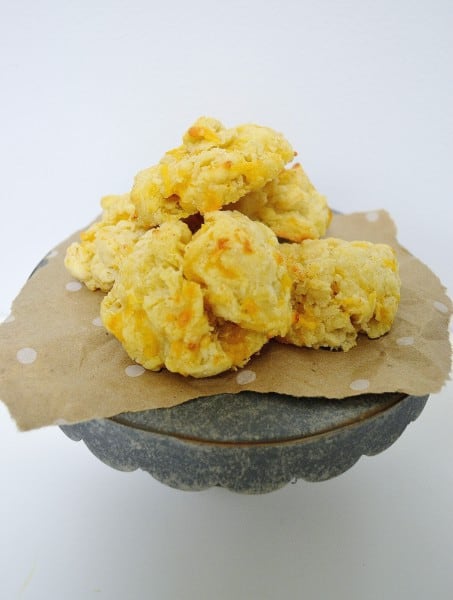 These drop biscuits only need a few ingredients…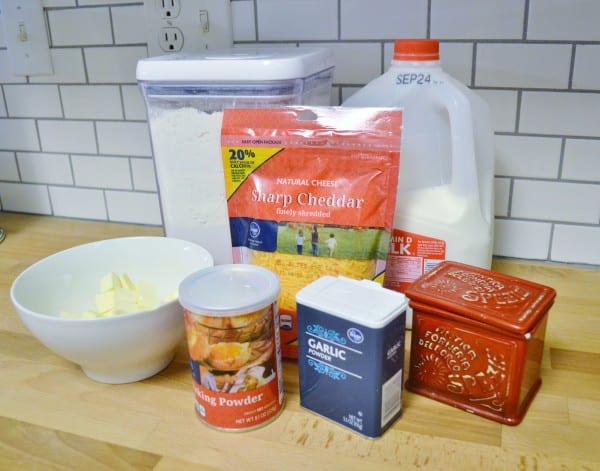 2 cups all-purpose
flour
2 teaspoons baking powder
½ teaspoon salt
½ teaspoon garlic powder
½ cup cold unsalted butter, cubed
1 1/4 cup shredded sharp cheddar cheese
¾ cup cold milk
For the butter topping:
3 tablespoons unsalted butter, melted
½ teaspoon garlic powder
⅛ teaspoon salt
Preheat oven to 425 degrees
In a mixing bowl mix together flour, baking powder, salt, and garlic powder until combined.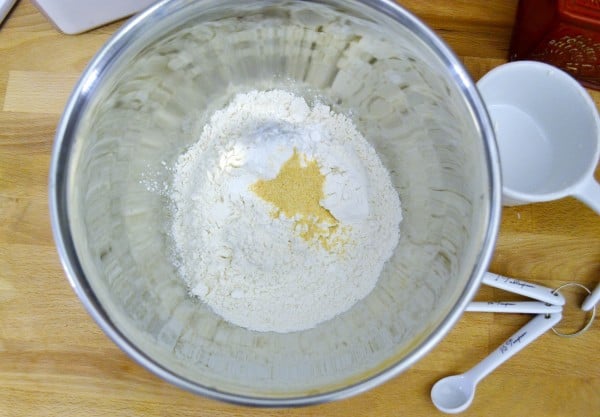 Using a fork or pastry cutter, cut butter into flour mixture until mixture is crumbly. Mix in cheese. Mix in cold milk just until combined.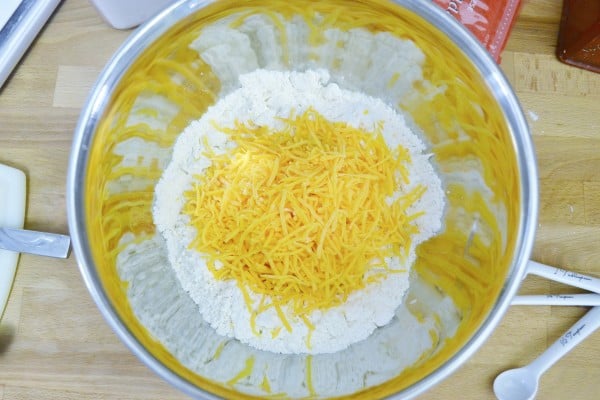 Drop biscuits (this recipe makes about 12) onto a baking sheet lined with parchment paper.
Mix together 3 tablespoons melted butter, ½ teaspoon garlic, and ⅛ teaspoon salt in small bowl then brush lightly on top of each biscuit, reserving rest of mixture for later.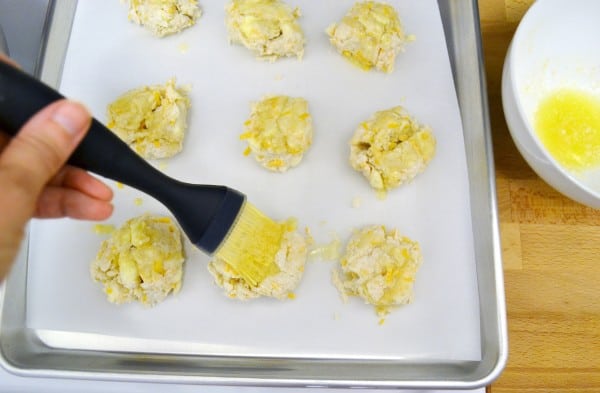 Bake biscuits at 425 degrees F for about 12-15 minutes or until browned on bottom. Remove from oven and while still hot, brush more melted butter mixture on top.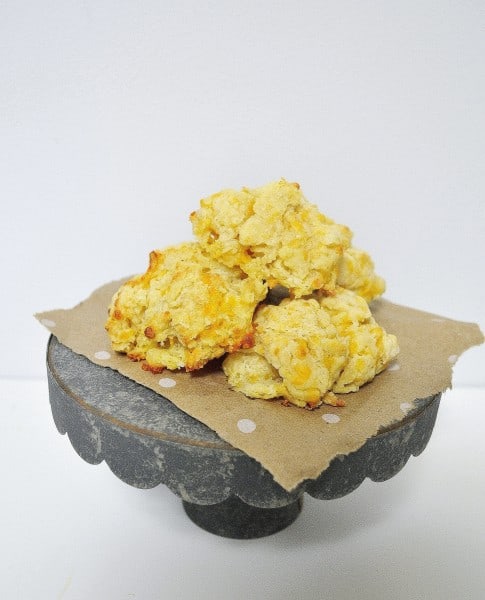 I'd love to know-what are your go-to meals for busy nights?
I was selected for this opportunity as a member of Clever Girls and the content and opinions expressed here are all my own.