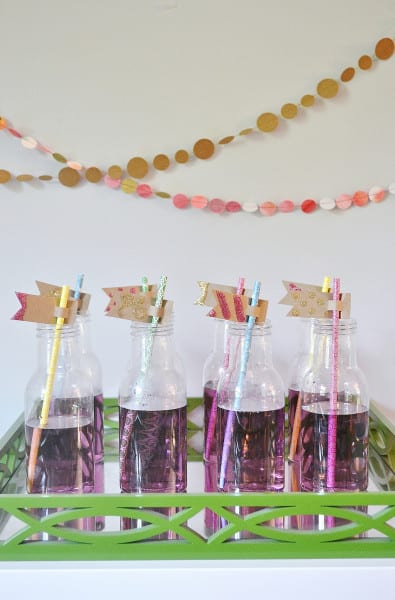 These kraft paper straw flags were a quick craft fix that I came up with right before hosting a small get together the other month. They added a fun and personalized touch that everyone loved!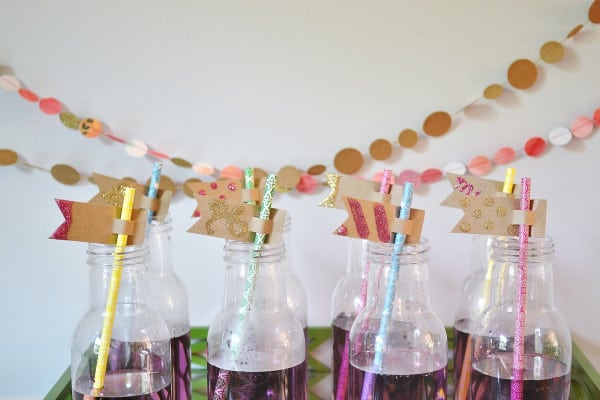 And they were so, so simple to put together! Let me walk you through the how-to…
Materials:
Kraft Paper Flags (I found mine at Hobby Lobby)
Paper Straws (this set is from Target!)
Mod Podge
Glitter or Other Embellishments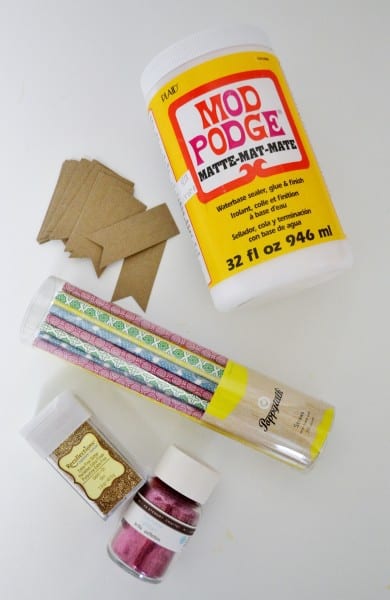 Step 1: Make or purchase your kraft straw flags. These are really simple to make if you decide to do-it-yourself: just cut 1/2″ x 2″ strip of kraft paper, cut one end to make a flag, and use an x-acto to make two slits near the top to slide your straw through.
Step 2: Now that you have your kraft flags, it's time to start embellishing! I used a pencil eraser to create dots, stripes and write out initials with my Mod Podge…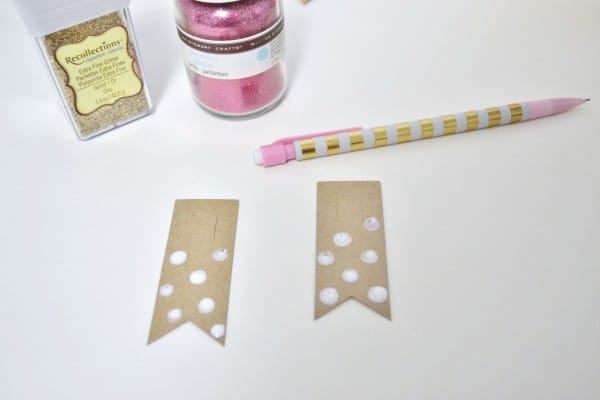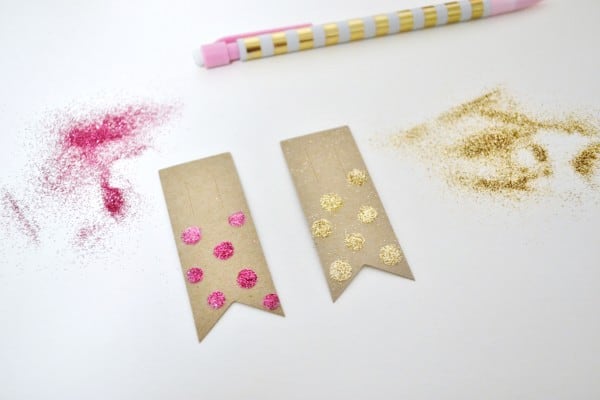 I also dipped the ends of the flags into Mod Podge and glittered for a different effect…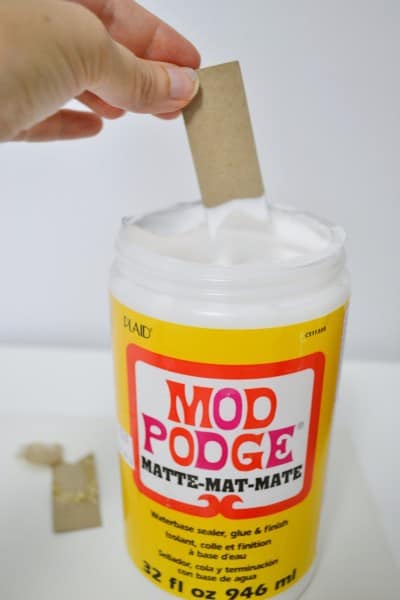 When you're done, just let your flags dry, and insert your straws through them…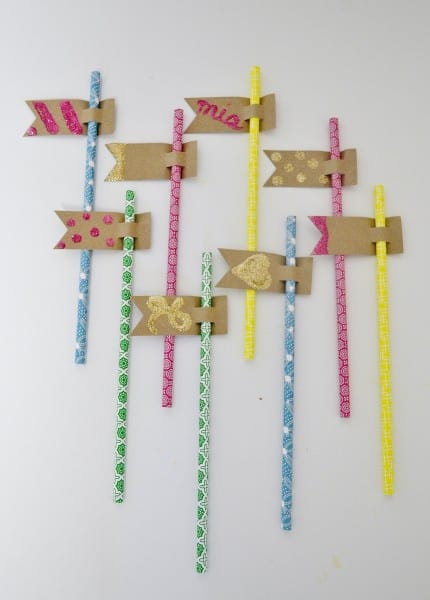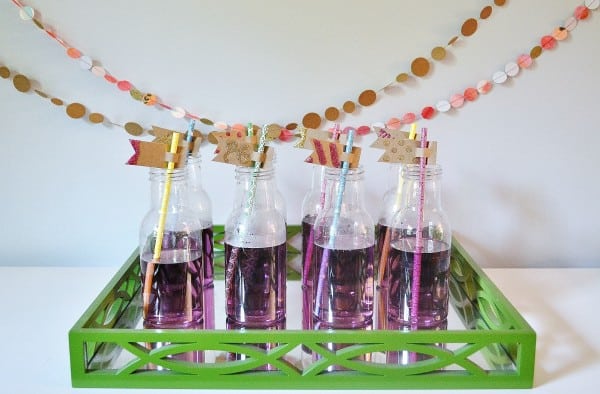 Like the garlands in the photos? You can find the tutorial for the watercolor dot garland here! Thanks for reading!