We're on the tail end of finishing up our kitchen redo, which means I get to turn my attention to choosing some of the finishing elements, my favorite being light fixtures! Not being up on some of the current lighting trends, I was amazed at some of the options out there now. From glam to retro to classic, I had the hardest time narrowing down my picks from the many choices out there. AND, best of all, I found inexpensive versions of some of my favorite high-end looks! I wanted to share some of them with you today!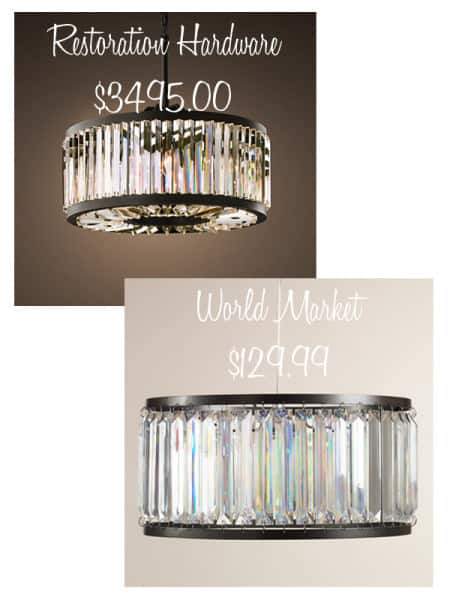 Okay, there's really no contest here. There's OVER $3000 difference between these two fixtures, and, while I love Restoration Hardware for many things, I think this World Market fixture is clearly the best buy of the two.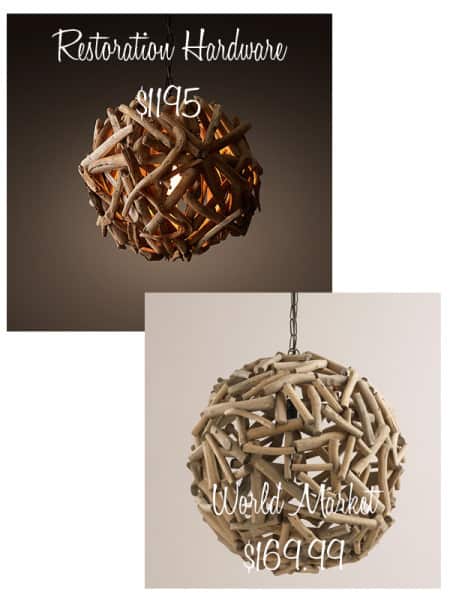 I don't mean to pick on Restoration Hardware here, but, really, this driftwood World Market fixture (though a few inches smaller), is such a better buy (and looks almost exactly the same as it's pricier counterpart).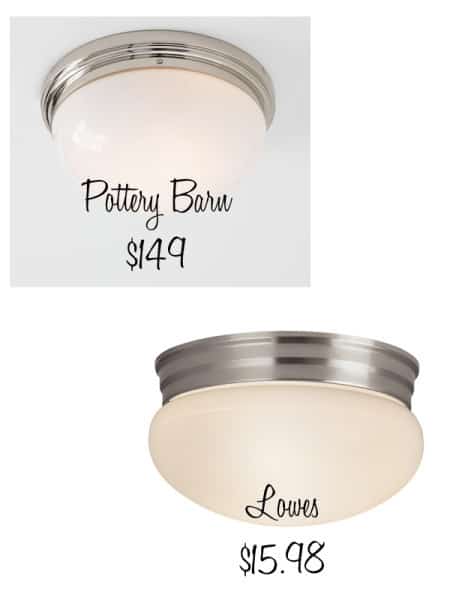 Now let me say, I love Pottery Barn (in fact, two of my new kitchen fixtures came from there), but while I was looking for new hallway lights, I couldn't help but notice how the Lowes version of this flushmount light looks crazy-similar to the high-end version from Pottery Barn.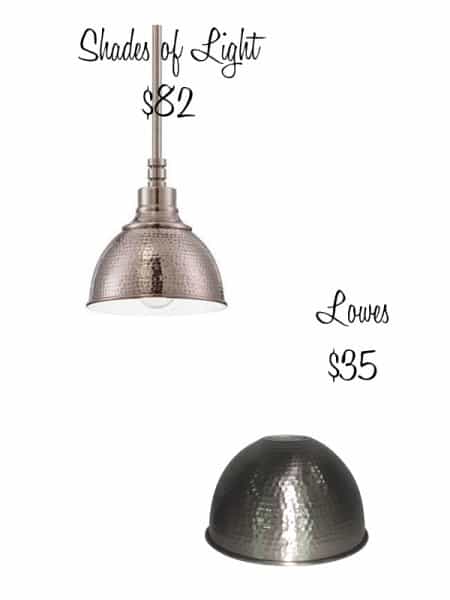 The picture doesn't do the Lowes nickel pendant justice, but we purchased it and the color is much lighter and closer to the Shades of Light image than it appears. The Lowes shade is $15, then you purchase the light kit for $20. A great bargain for a very similar fixture!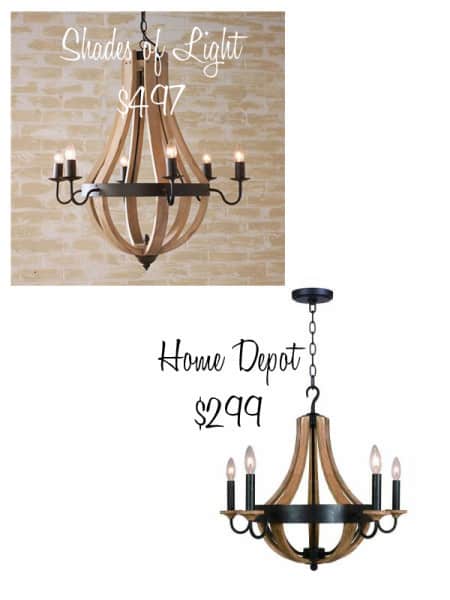 I saved my favorite for last! I love this Home Depot wood chandelier, and at $200 less than the Shades of Light version, it's a definite winner in my book!
So, I've shared my favorite look-alike finds, what's yours?