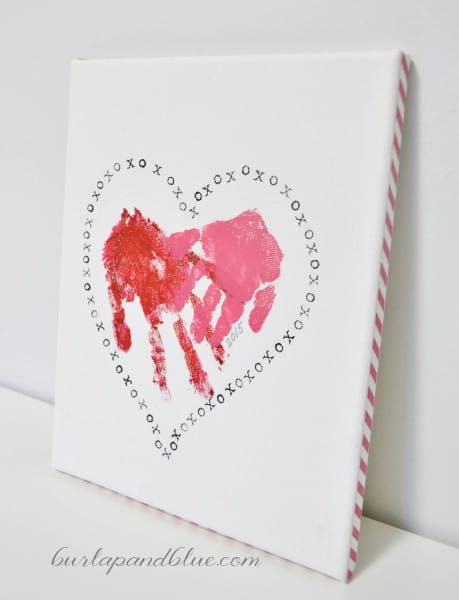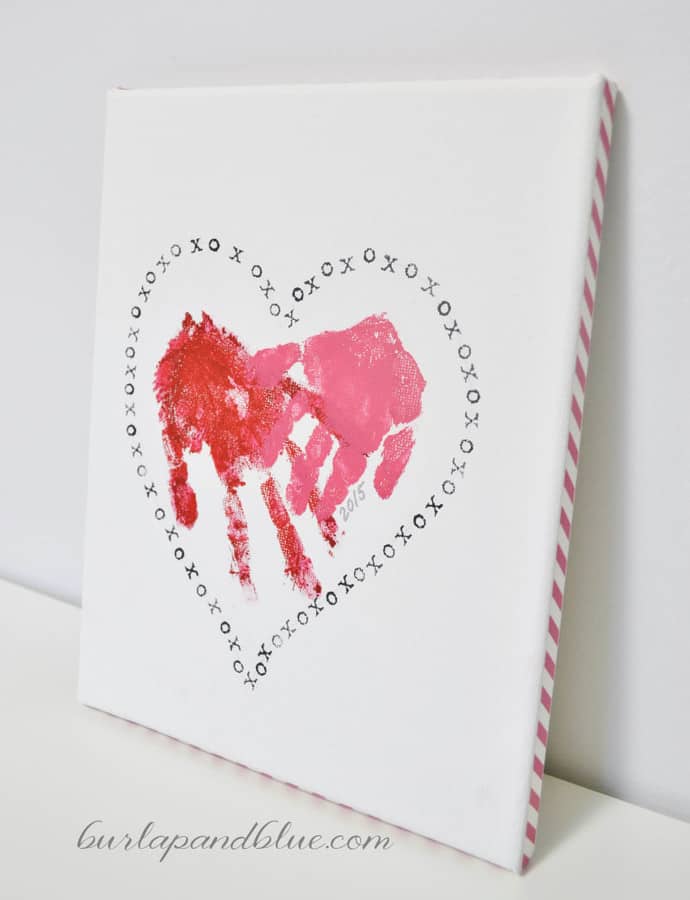 There's just something about little hands and feet that make me go all melty inside. To that end, I wanted to take the handprint heart valentines that seem to be popular every year and put my own spin on them.
Materials:
8×10 canvas
craft paints
stamps and ink pad
washi tape (not shown)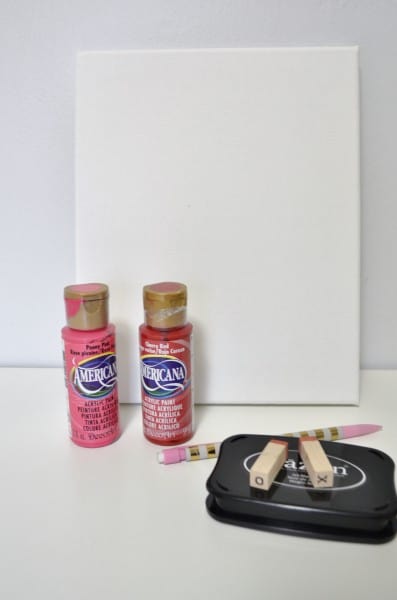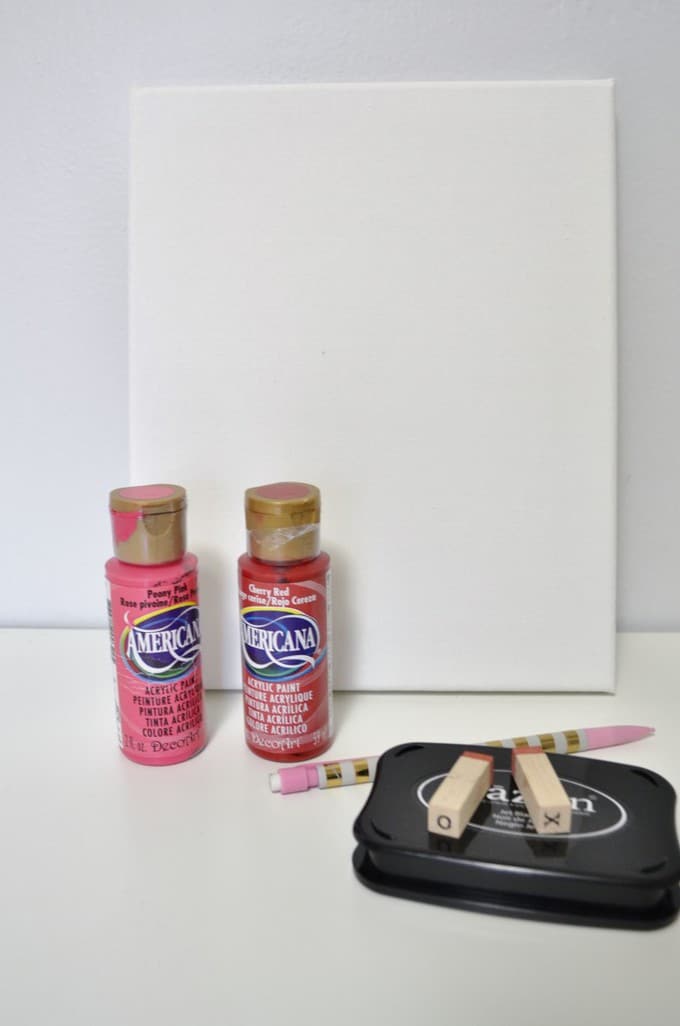 Step 1: Carefully take your children's hands, paint with the craft paint, and overlap them to create a heart shape on your canvas. You'll get some "fun mom" points if you let your eldest paint his own hand 🙂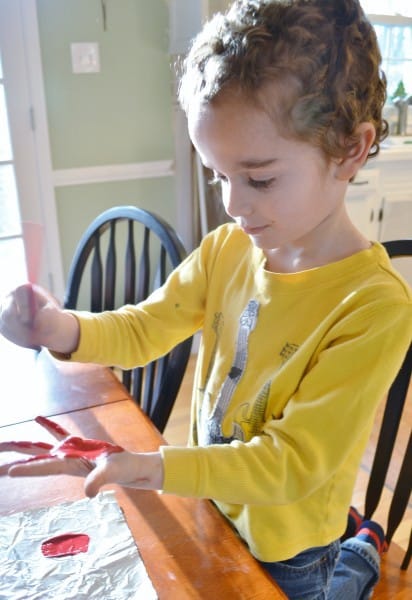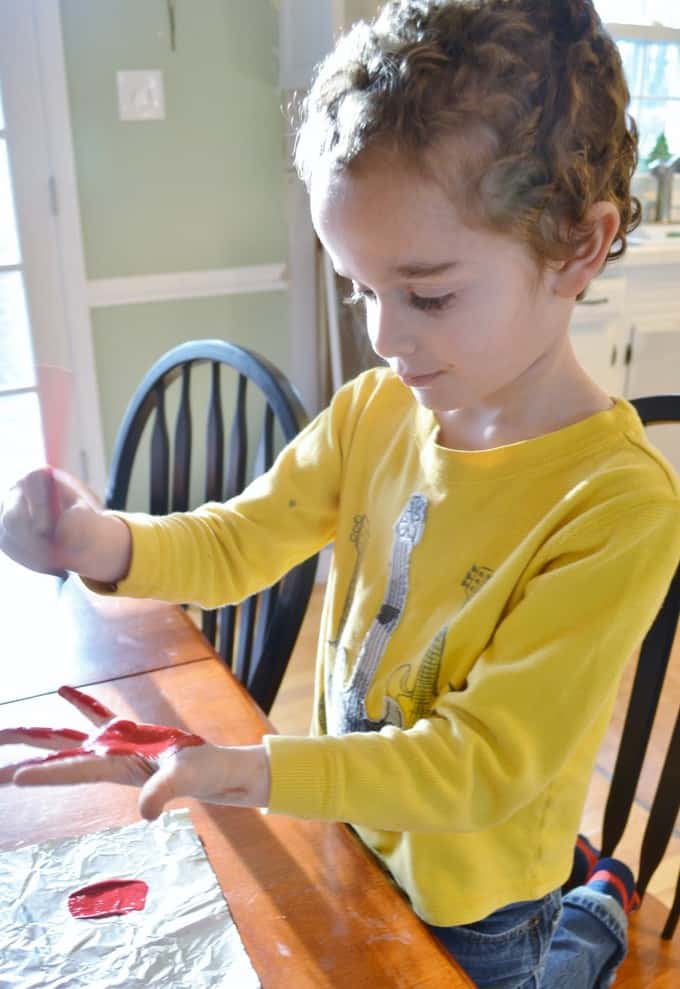 Step 2: Once you have your "heart," outline it with a pencil so you'll have a guide for your "xo" stamps.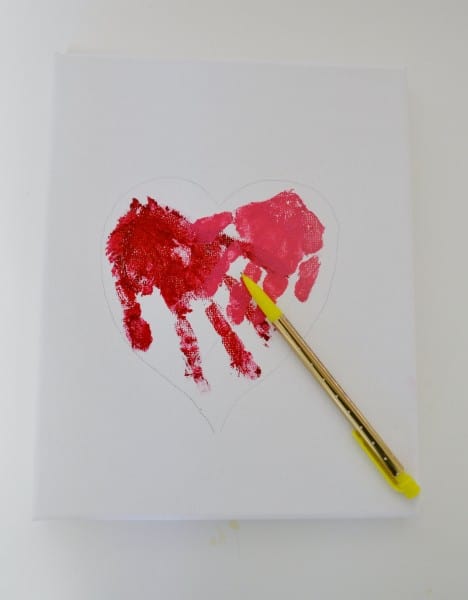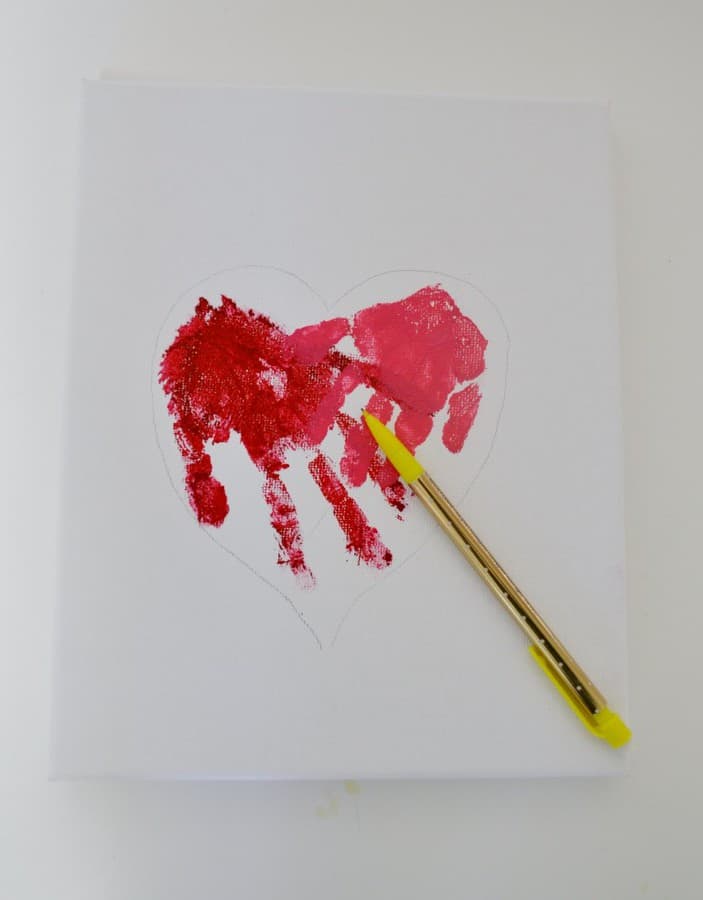 Step 3: Carefully stamp around your outline. Once dry, you can go back and erase your pencil marks. Add in the date, and, lastly, cover the sides of your canvas with washi tape.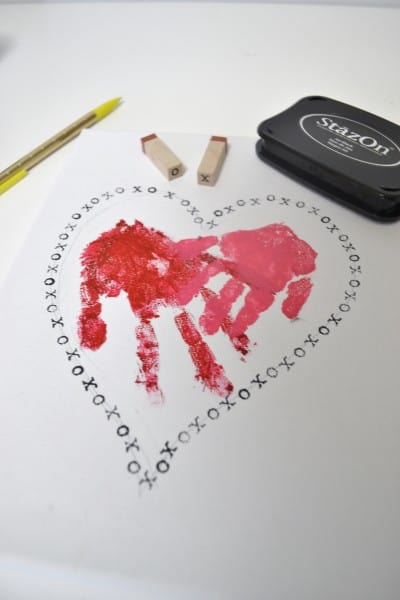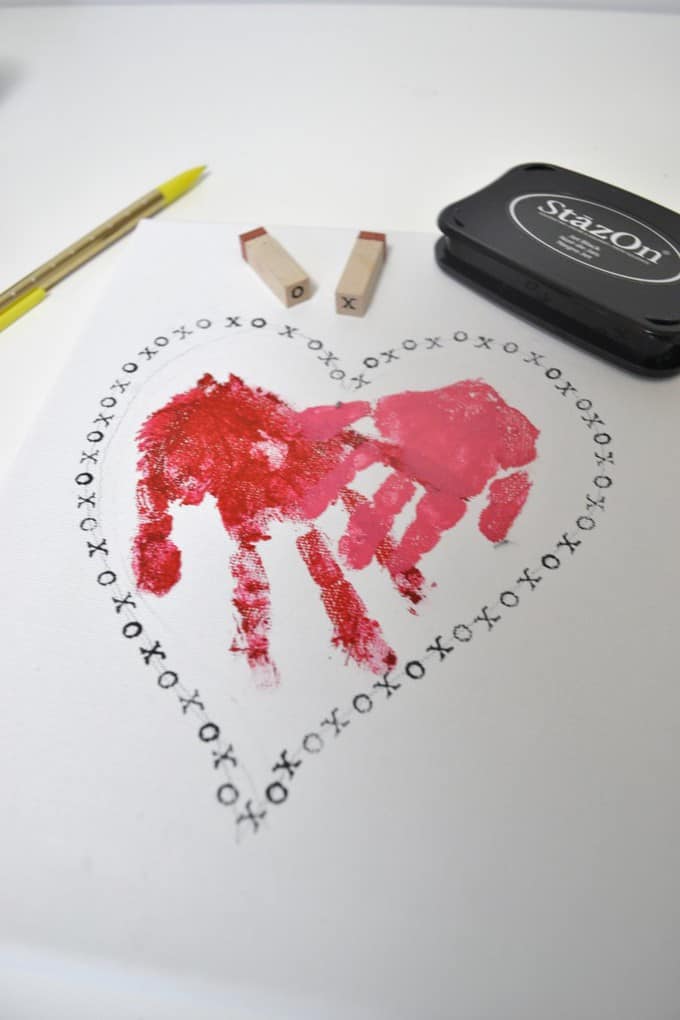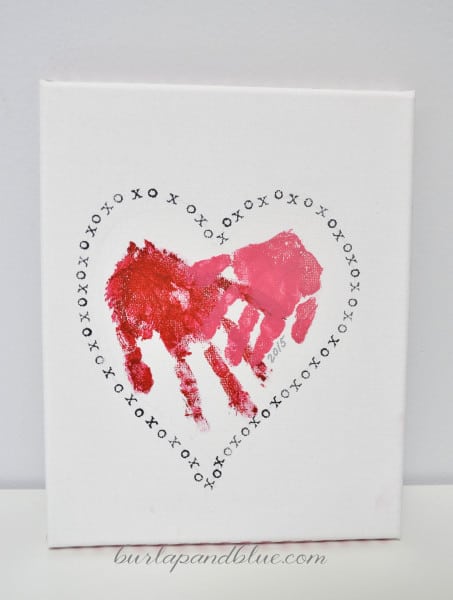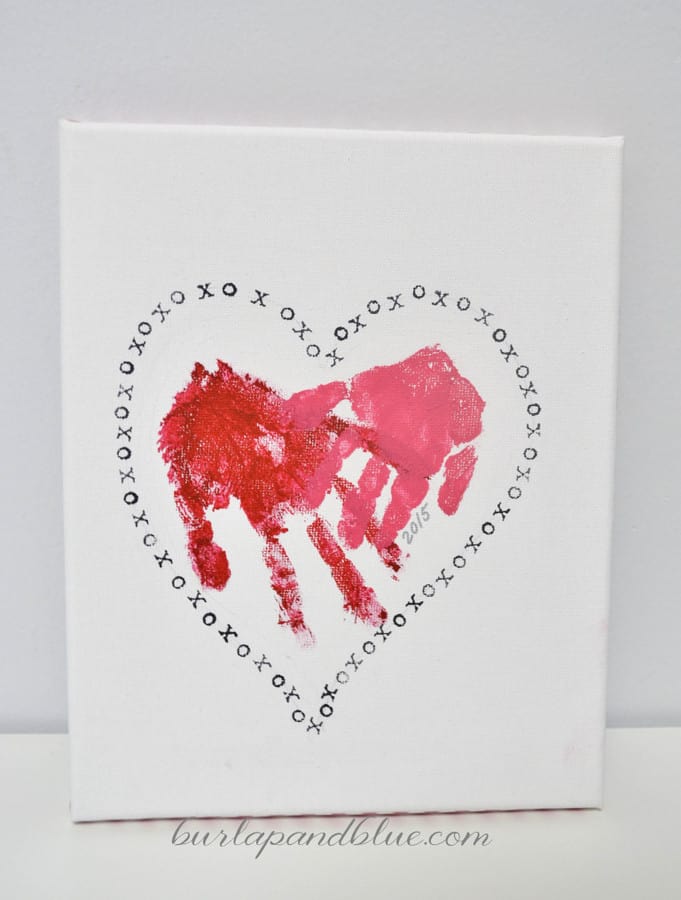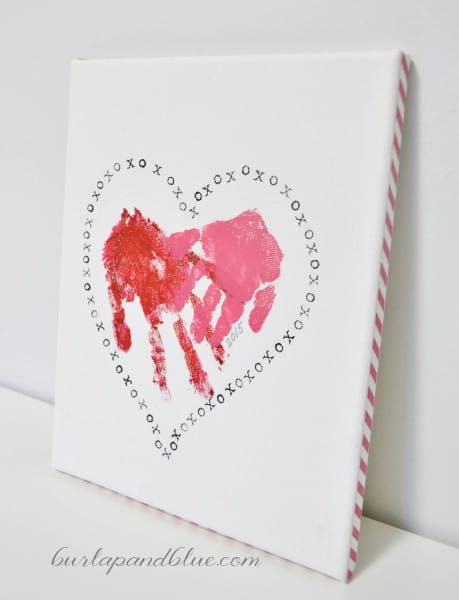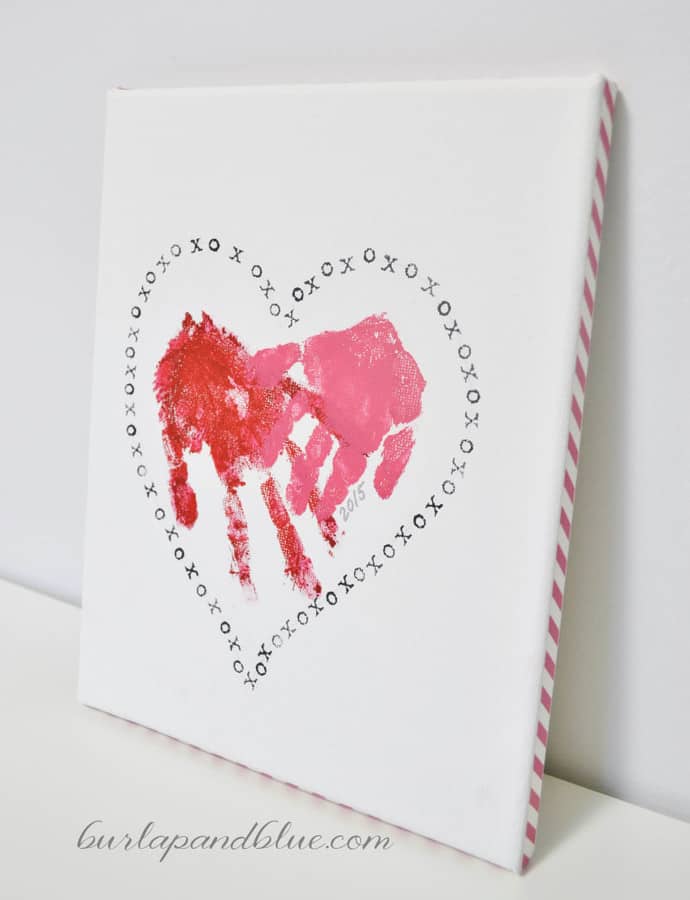 Easy, adorable, and, best of all, I had all the supplies already on hand!
Thanks for reading all about my handprint heart valentine! Have a crafty day!
For more Valentine's Day inspiration…