I love decorating my home with nature-inspired artwork. Sea glass, beach art, woodland-inspired art, feather art…it's all fair game in my home and decor.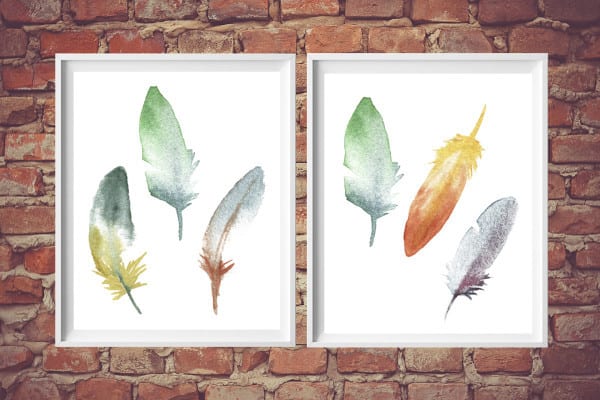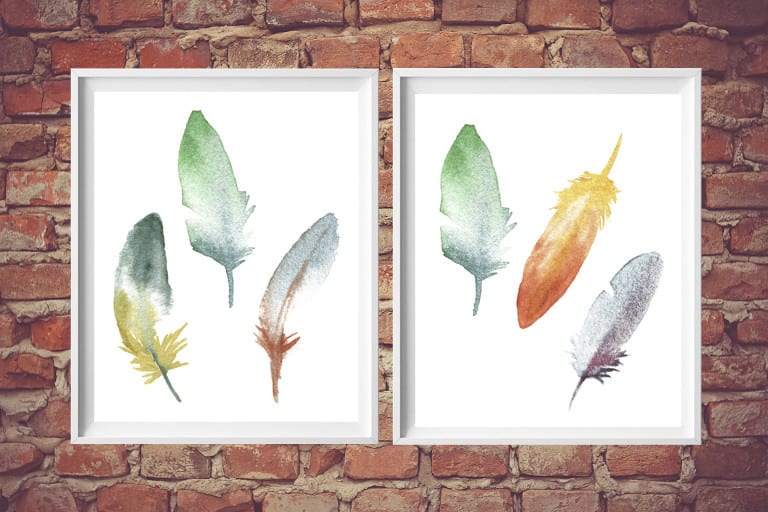 When I saw these feather art prints from Ballard Designs in their recent catalog, I fell in love with them…though maybe not with their price tag.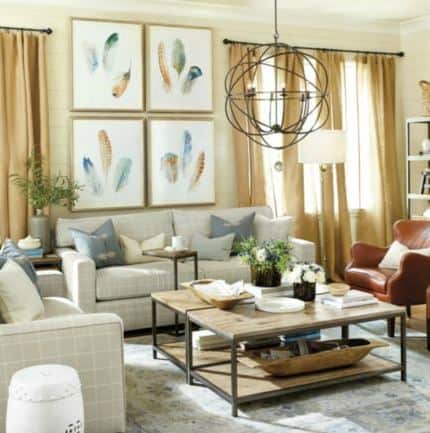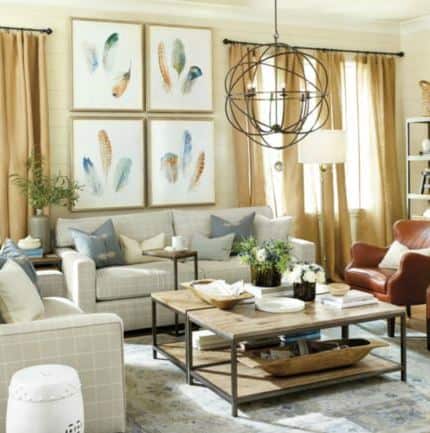 So I decided to create my own feather art, and offer it up as a free printable to you all! These watercolor feathers are in watery hues of blue, green and orange. Just click each link, download and print. They're sized to 8×10 for your framing convenience.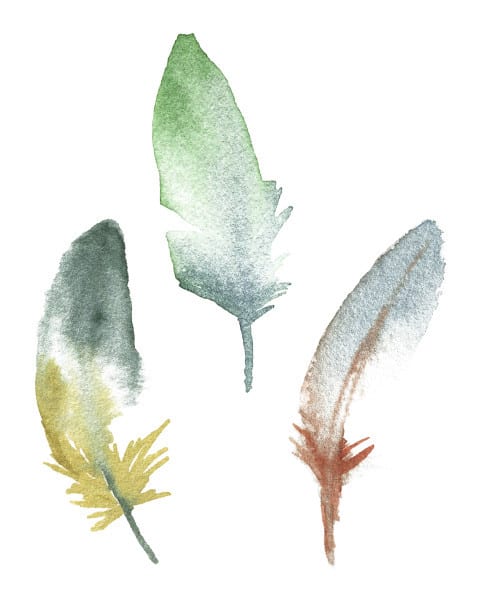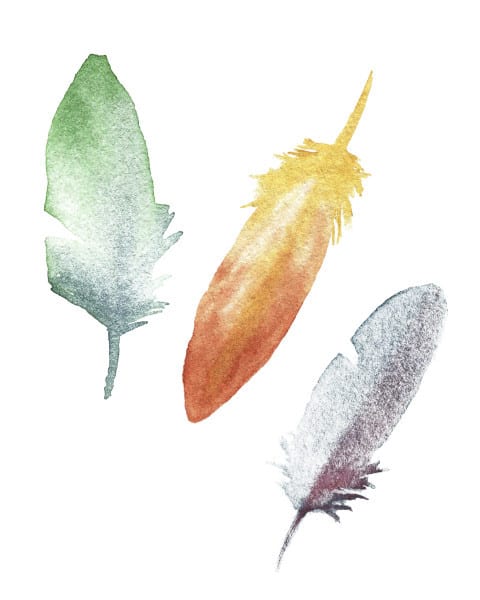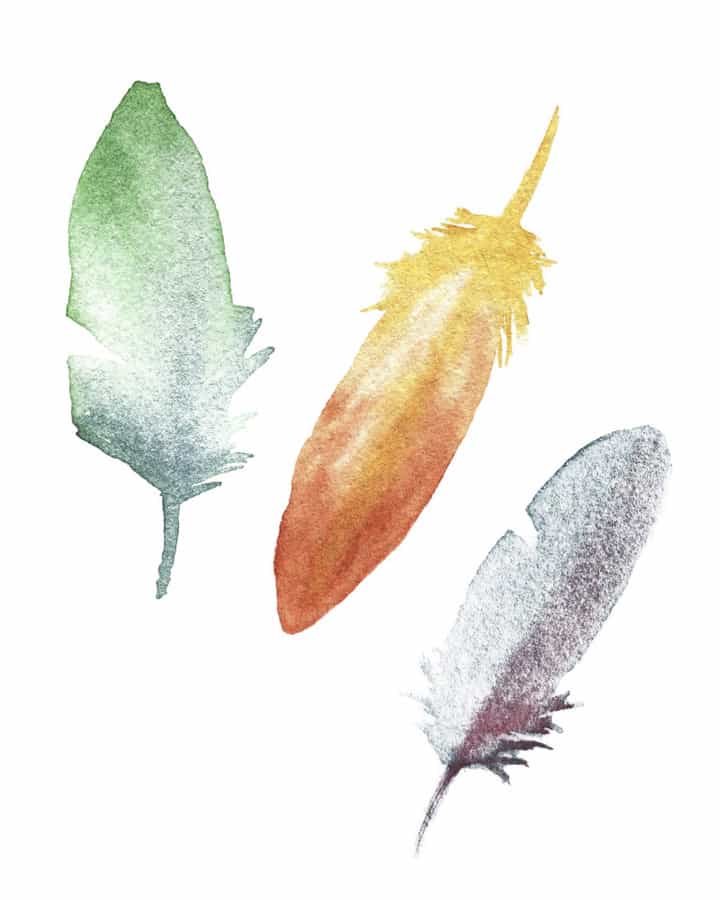 Framed and hung, they're the perfect nature-inspired prints to add some life to your walls! I'm going to print a set for one of our bathrooms, but I can see these in a living room, family room, or office space!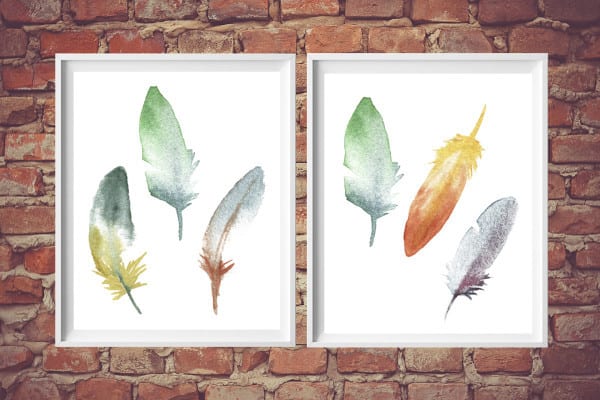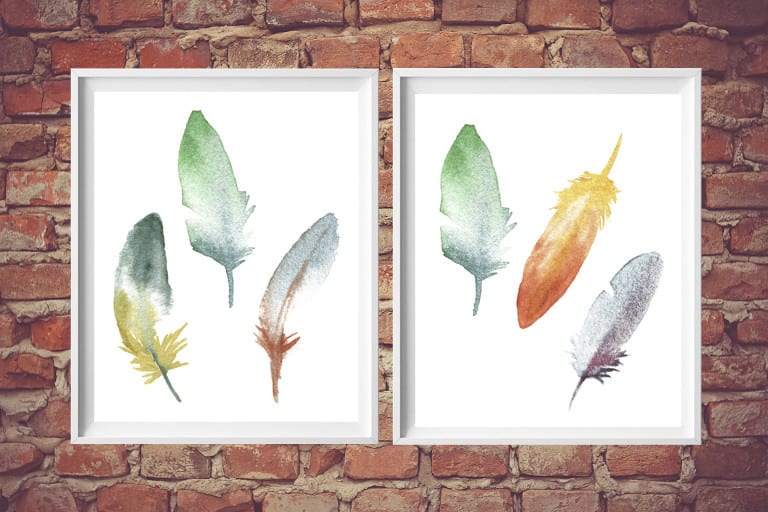 Thanks for reading all about my free feather printables! Have a lovely day.
Love free printables for the home? We have hundreds of options on our site!