Does anything quite say "Spring" like cute little bunny rabbits? I told you in my outdoor table redo post last week that I was ready for Spring to arrive, and this will only prove as further confirmation of that…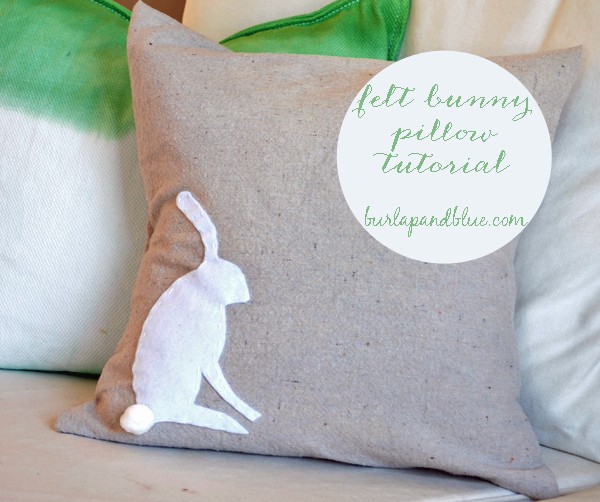 I use the word "tutorial" loosely….this is more a method than anything else. And an easy one at that. I shared in this post how I make my pillow covers, and this one was made out of a painter's dropcloth.
Next, choose what shape you want on your pillow, I chose a bunny for Spring, but any shape will do! Draw it, cut it out of wool felt, pin it to your pillow, and use embroidery thread to stitch to your pillow. If you're making a pillow with a zipper (verses an envelope pillow cover), you can stitch it to your fabric before putting the pillow together.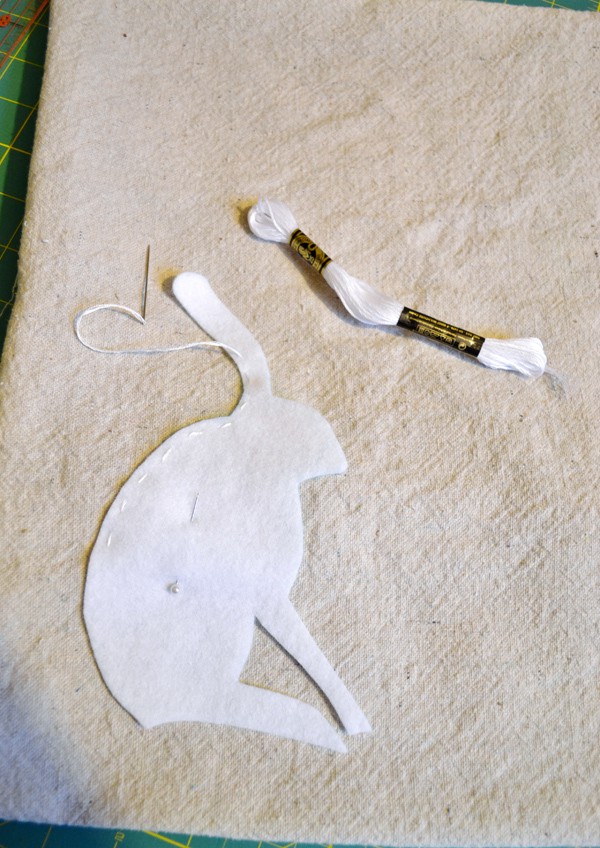 Notice I didn't even Heat n Bond to secure the bunny to the pillow (I was out), but I'm not even sure if it'll matter. Lastly, stitch a pom pom (I love these yarn pom poms, but didn't have white yarn on hand) to the bunny's backside, and you're done!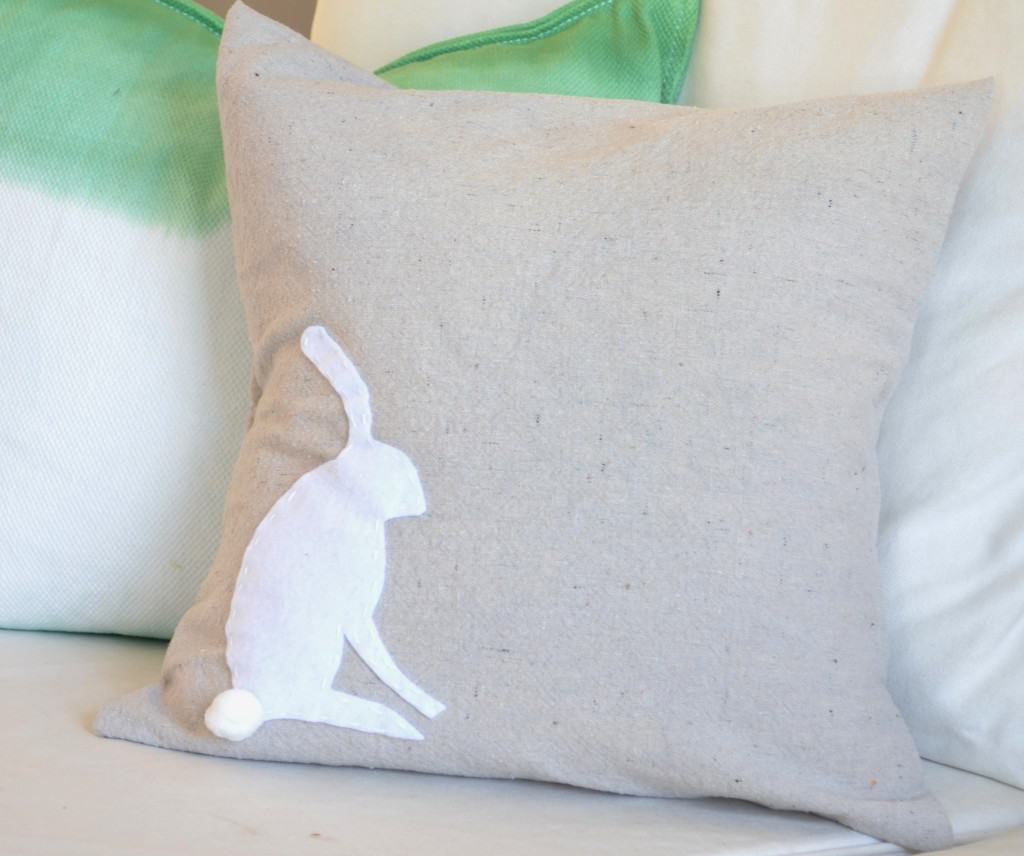 What craft or DIY project is on your list to help welcome Spring?