We hope you enjoy the products we recommend. Just so you know, burlap+blue receives a commission from products purchased from this site. Oh, and one more thing, prices are accurate and items are in stock at time of publication.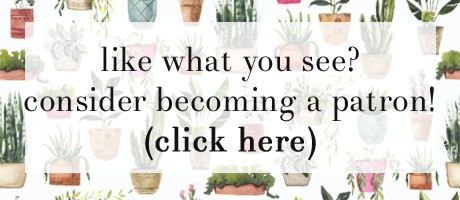 Love easy craft ideas? This felt circle wreath takes a little bit of time (perfect for your current Netflix binge), but is super easy to make!
Perfect for your front door, or anywhere in your home you'd like a bit of ruffly texture!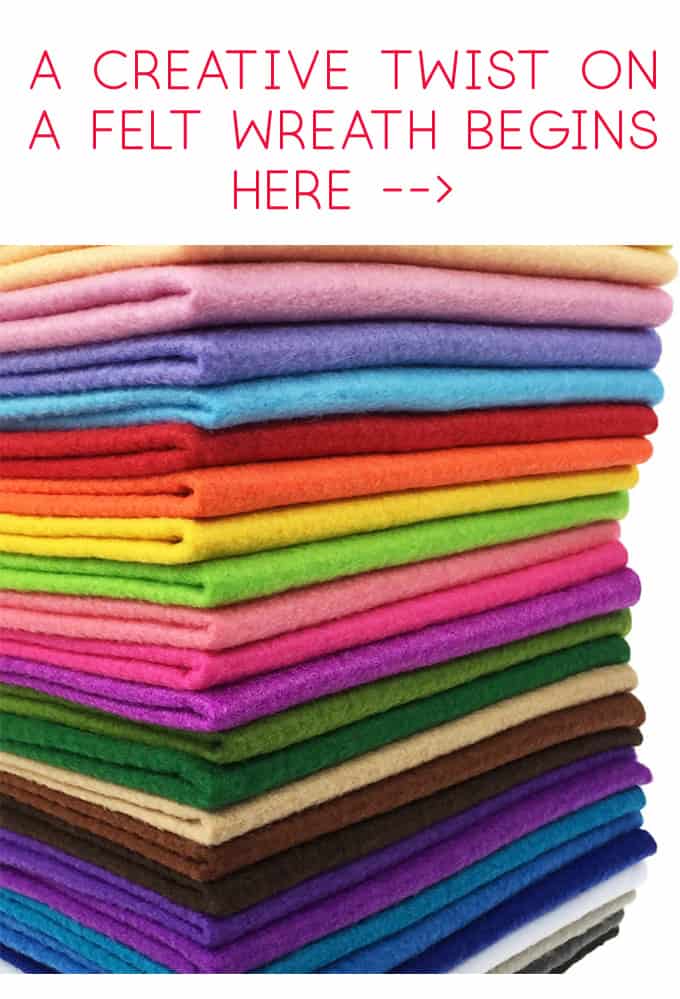 After months of looking at my Summer Monogram Wreath, I was ready for a change….I wanted something simple and neutral, but also something that was pretty to look at as the days grew colder and shorter….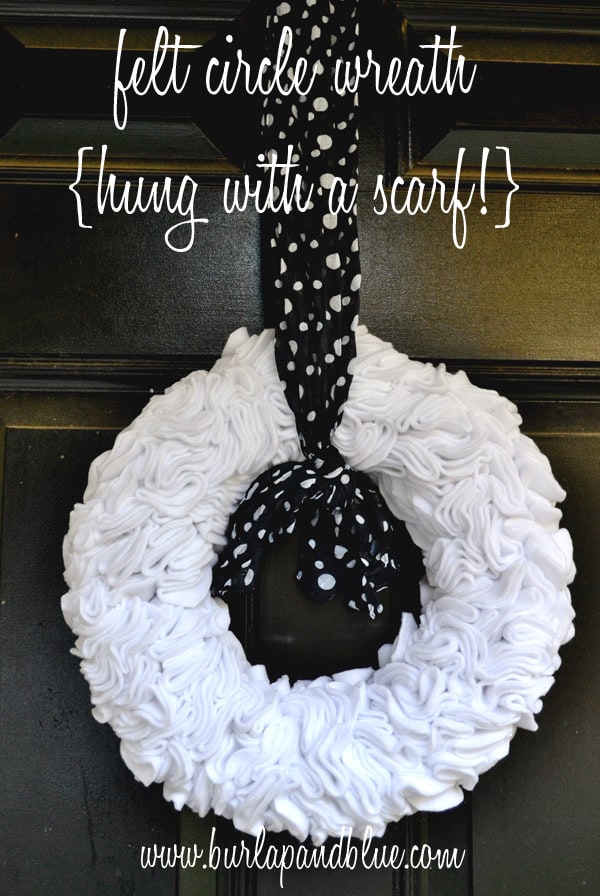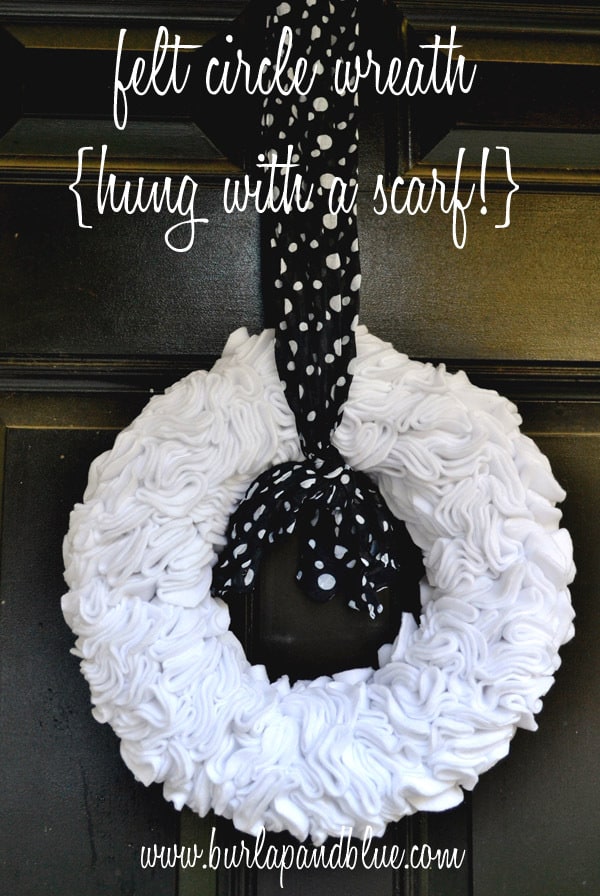 I know these felt circle wreaths are all around blogland, and I've had mine for a while now, but it seemed like just the thing to move from inside my home to the outside.
Here's the quick how-to:
You'll need…
– a 12 inch Styrofoam wreath form
– approximately 2 1/2 yards of felt (here's a link for felt–you can also choose from a bunch of different colors)
– straight pins
– scissors
-a 3 inch circle template
Basically, all you have to do is trace your circles onto your felt, cut them out, fold them into half twice, and insert them into your wreath form with a straight pin. This wreath does take time (allow a couple of hours), but the end result is completely worth it.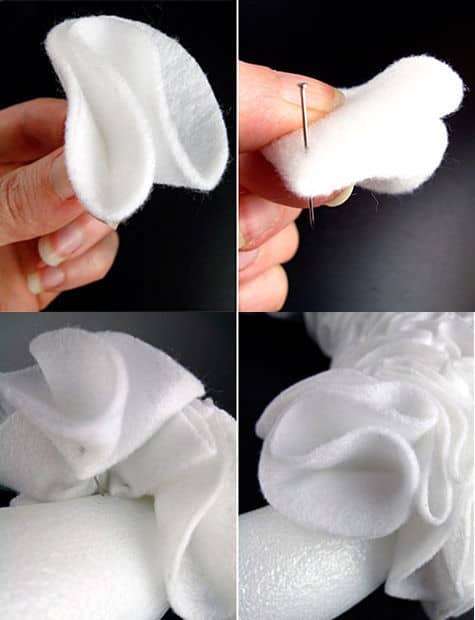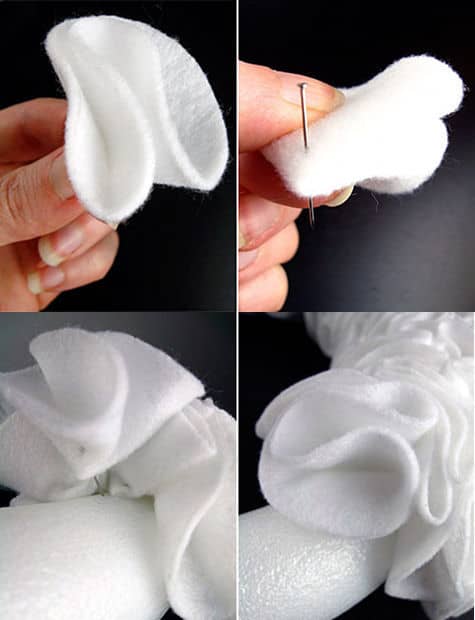 image via design sponge
I hung mine with a scarf that I just happened to notice hanging by the front door.
Basically, I folded the scarf in half and used a pushpin to secure it to the top of my front door (hanging it by the center point). I then inserted my wreath between the two tails and tied them into a knot.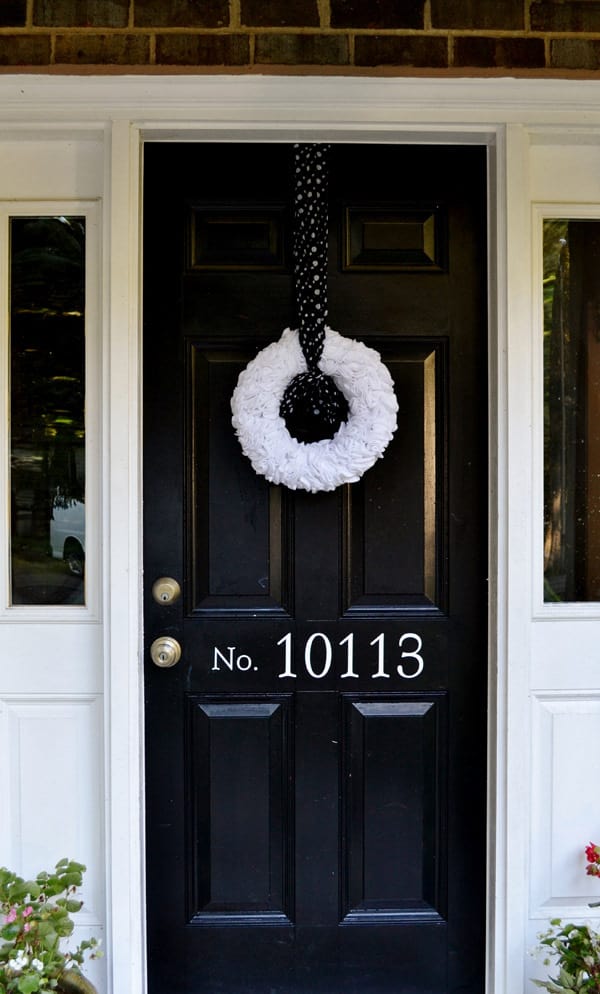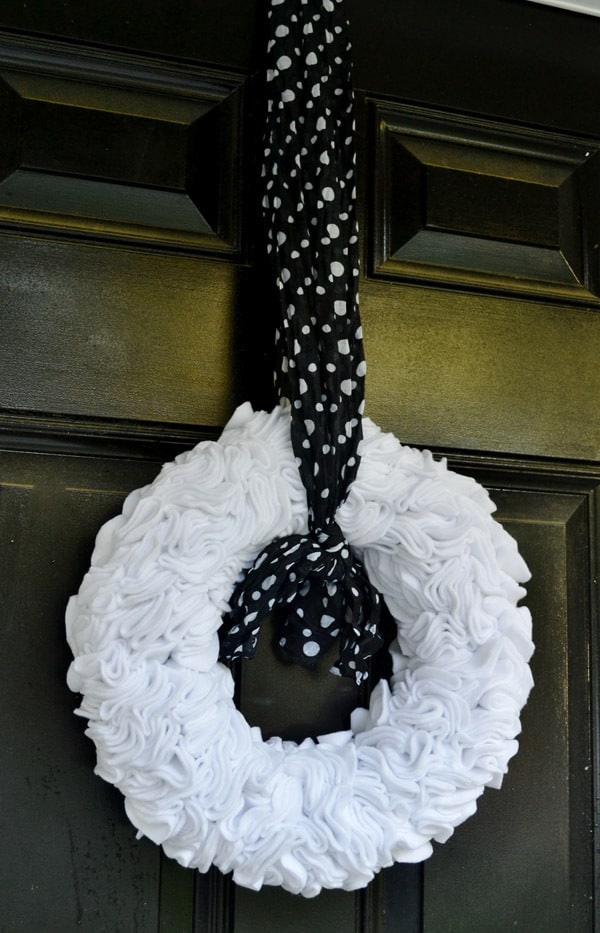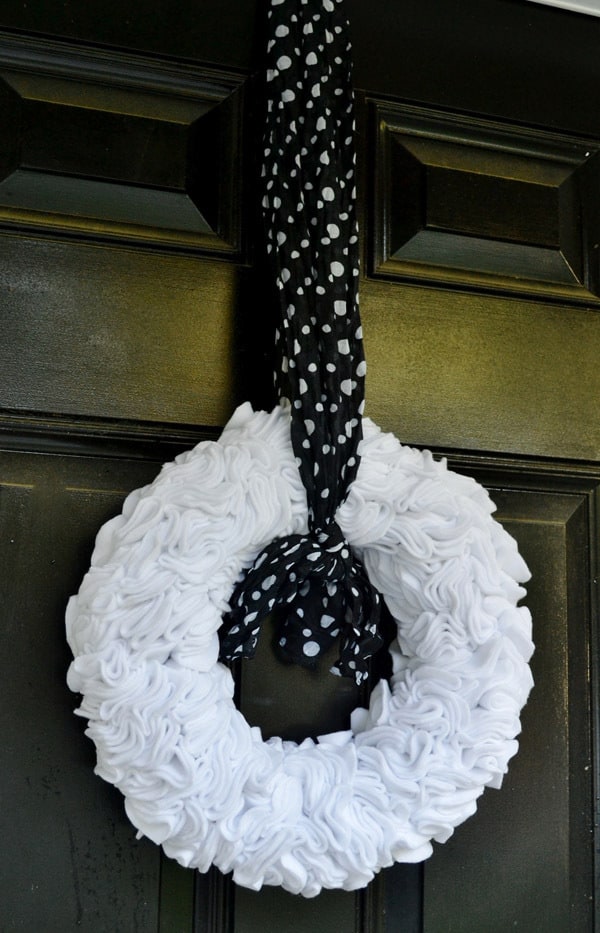 We love making wreaths around here!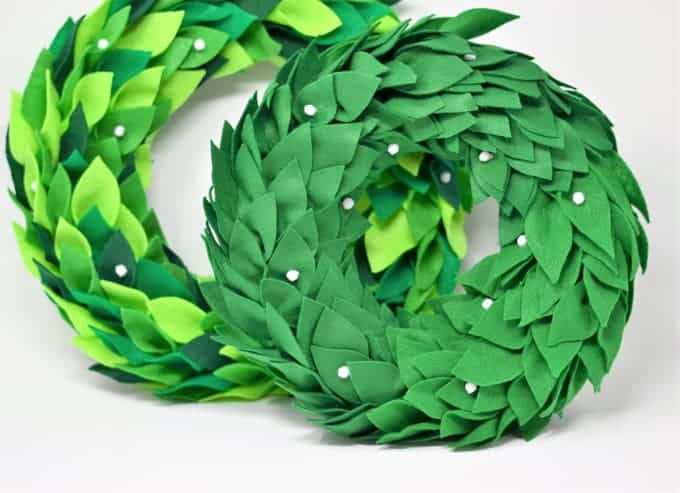 This felt wreath is another fan favorite…here's a video of how it comes together, or you can head to the post for step by step instructions…
So tell me-what color would YOU choose to make one of these pretties in? Would you choose white, like myself? Or a pretty Autumnal color like yellow, red, or rust? Would love to know!