Hello, lovelies! Before we get into today's tutorial, we've had a couple of sponsor slots open up for the month; if you have a blog or small business that you think my readers would love, email me for rates and opportunities for exposure. We ♥ promoting amazing people and products!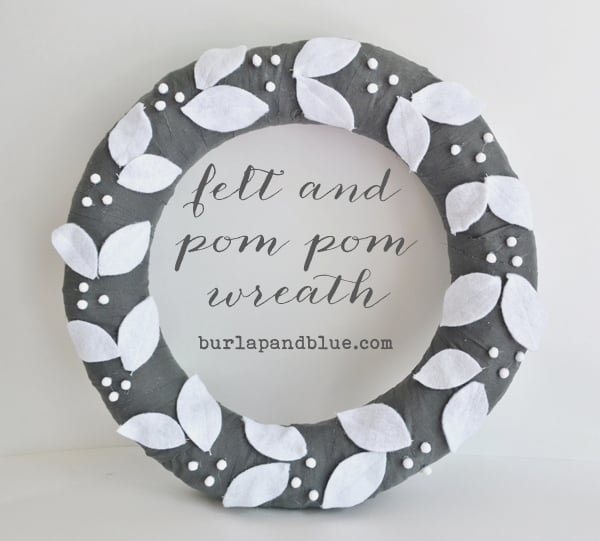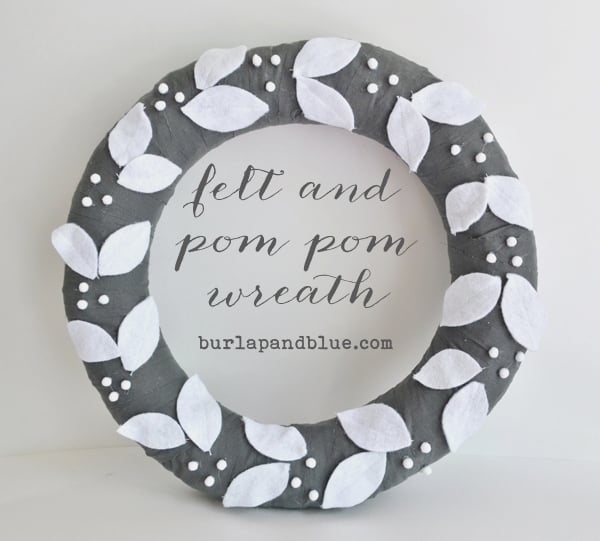 It's a tiny bit embarrassing to admit-but I made this wreath at least two years ago…I have no idea why it's taken me so long to post about it. And the fact that it's still displayed prominently in my home means that I really, really like this one-most accessories don't have that kind of staying power around here:)
What do I love about this wreath? I adore the simplicity of it, the almost graphic feel it has, and the go-with-everything color palette.
All you need for this project are a wreath form, felt, mini pom poms and fabric (I had this gray fabric leftover from another project). Just cut your fabric into 2 inch strips, wrap it around your fabric form and secure with either straight pins or hot glue.
Cut your felt into leaf shapes, and sew a line down the middle of each for a bit of texture and interest, though you can easily skip this step if you're in a hurry.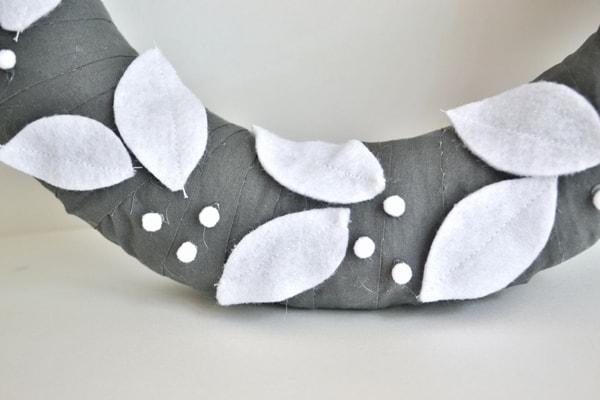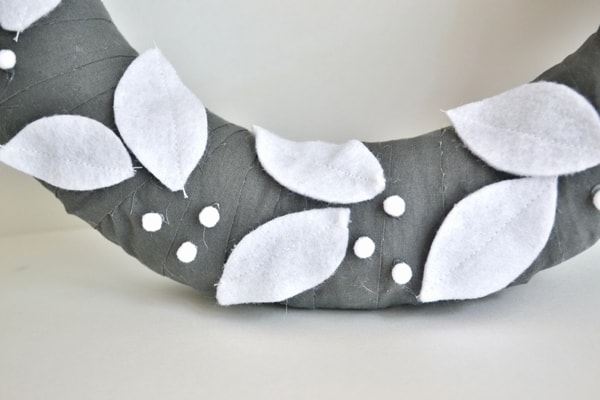 Glue on your leaves and pom poms, and you're done!
Phew. I'm glad I finally shared this one with you all–hope you try it and love it as much as I love mine!