Guys, I'm so excited to share today's online art find with you all today–Fine Art America!
Wall art really does help complete and add personality to your home, so I'm always on the lookout for great companies to share with you.
Fine Art America boasts a huge variety of affordable artwork for every room in your home.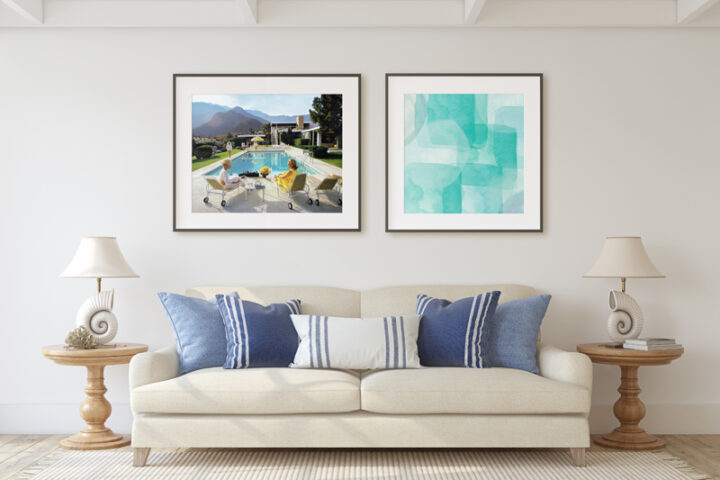 Fine Art America is THE place to buy one-of-a-kind wall art, apparel, art prints, yoga mats, shower curtains, phone cases and more. They offer so many unique products, perfect for buying for yourself or as a gift!
Browse their art and accessories by type, or shop by collection, room, artist and more! From their homepage, you can browse in various ways to best fit your needs.
I love that you can find framed prints, canvas art, posters, art prints, metal, acrylic, wood art and more!
Just head to their homepage, hover over "wall art", and a dropdown menu will appear which will allow you to search for whatever piece you're looking for to decorate your space.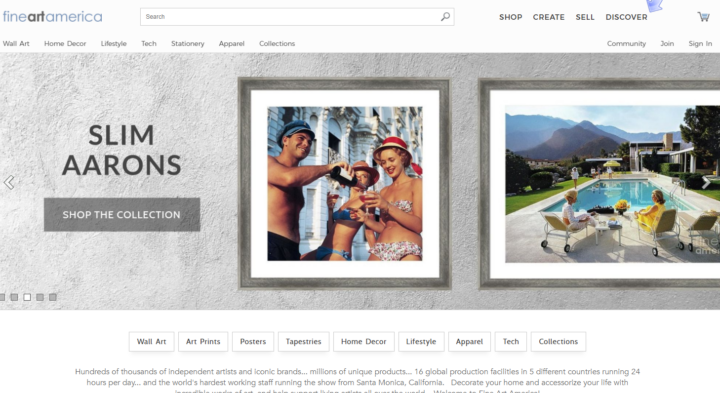 You can also check out their curated art collections, each piece of which has been hand-picked to decorate a wide variety of rooms and styles of homes. Fine Art America's curated art collections feature paintings, photographs, and digital artwork from hundreds of thousands of artists from all over the world.
Another thing I love, though, about Fine Art America, is that you can sell your own art and photography on their site.
Fine Art America is an online marketplace for selling your own work on products, and they do the hard work for you! You simply open an account, upload your images, decide which items you want to sell, and set your prices. That's it!
I LOVE that you can also sell your digital images on this platform! AND you can sell specific licenses for various uses. It really couldn't be easier!
Once you begin selling on Fine Art America, take advantage of their marketing tools, such as email campaigns, sales sheets, press releases and more.
But, again, Fine Art America is BEST known for their wide variety of wall art. I could get lost on their site browsing all the different collections!
While shopping on Fine Art America, you can browse by product, room, color, art style and more. It's the perfect starting point as you're trying to decorate a space.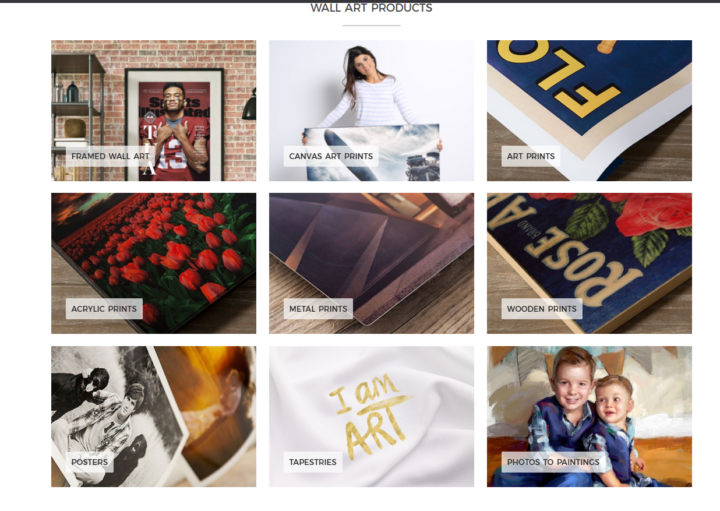 Have you checked out Fine Art America before? I'd love to hear your favorite finds! Leave a comment below and let us know!
Thanks for reading!