It's official-we all love Fixer Upper style rooms! Today, I'm sharing Fixer Upper Kitchens and Living Spaces, full of the rustic, farmhouse decor that we all love so much!
After my first post, earlier this year, on favorite Fixer Upper Living Rooms, Dining Rooms and Kitchens, it was clear to me that we Just. Cannot. Get. Enough. of Chip and Joanna's fantastic, vintage-y, farmhouse style. So, naturally, I knew we needed a follow-up post with even more favorites!

Looking for more specific ideas for getting the Fixer Upper style for your own home? This post is all about Fixer Upper vignettes & tablescapes, and here I share lots of ideas in various price points for getting the look for less!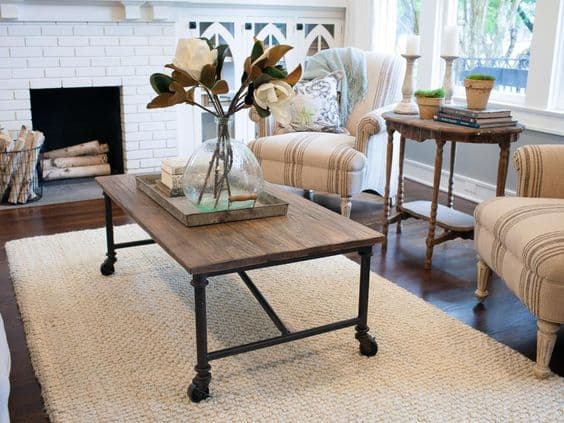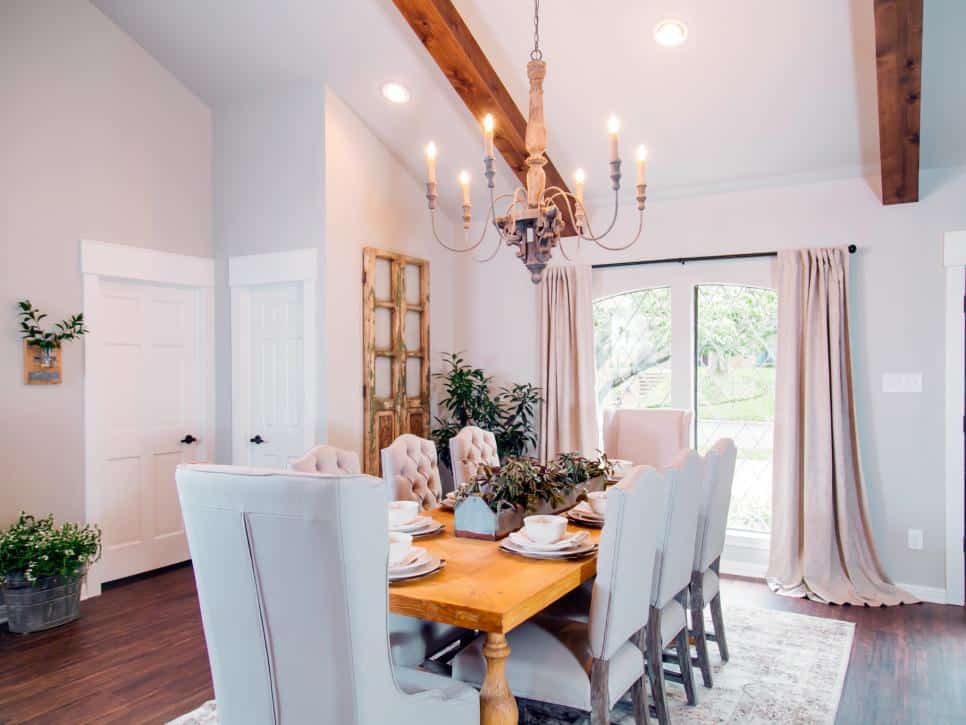 Natural wood and bright white seem to be a theme in so many of these spaces (and one that I LOVE–I have a Pinterest board on the subject for more inspiration!)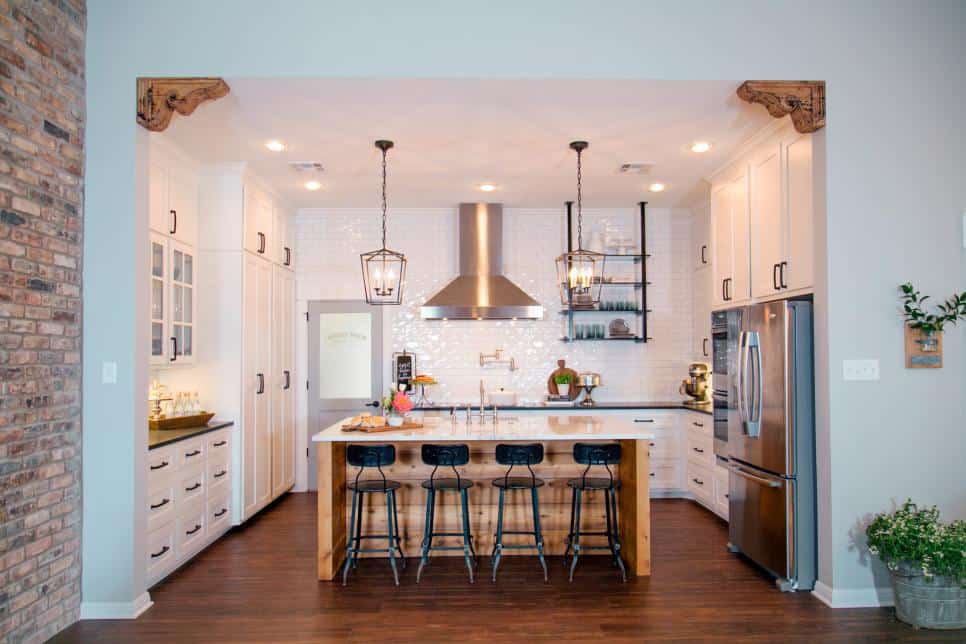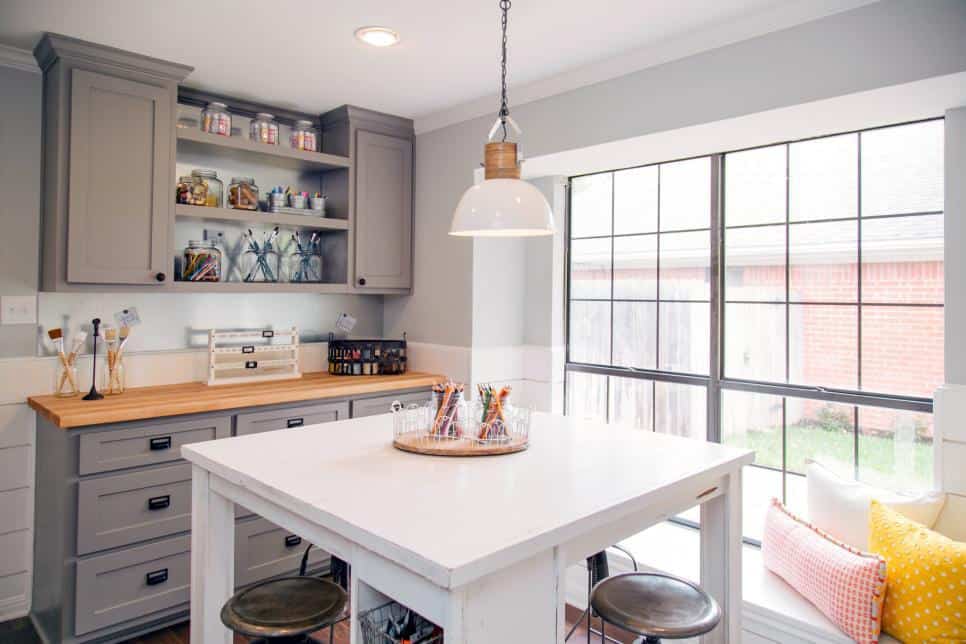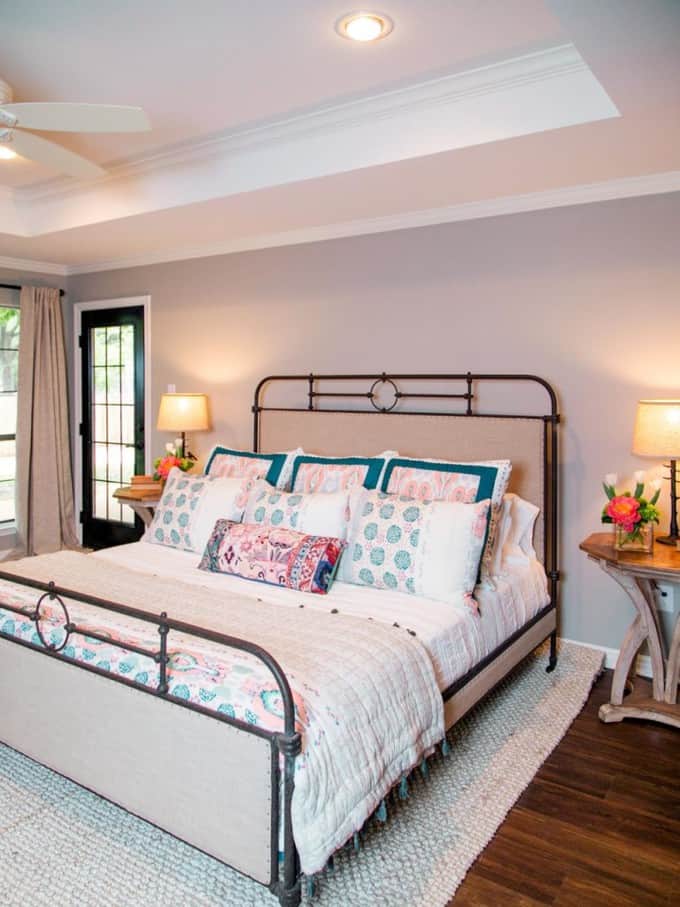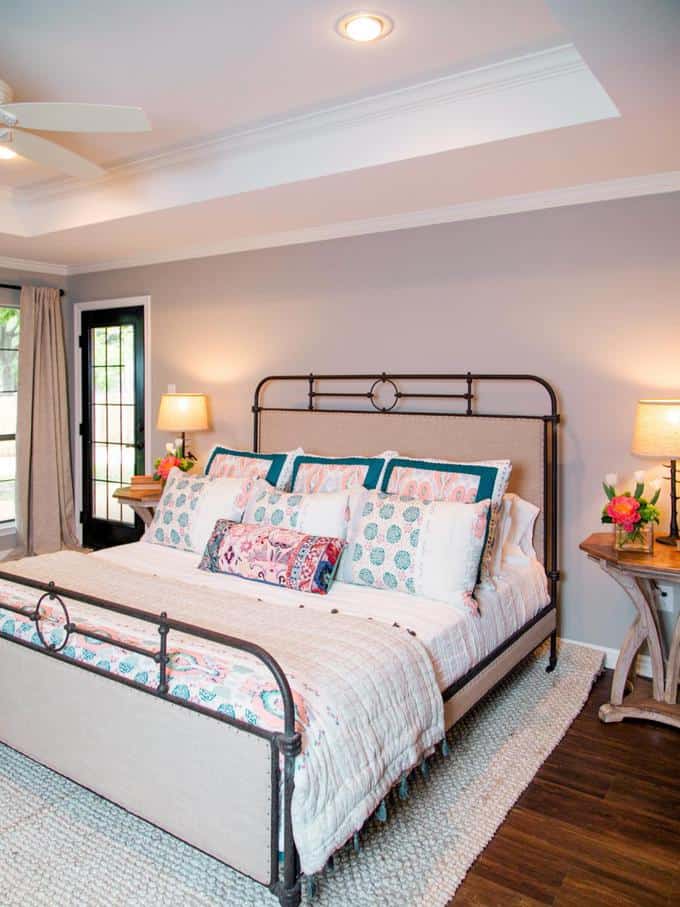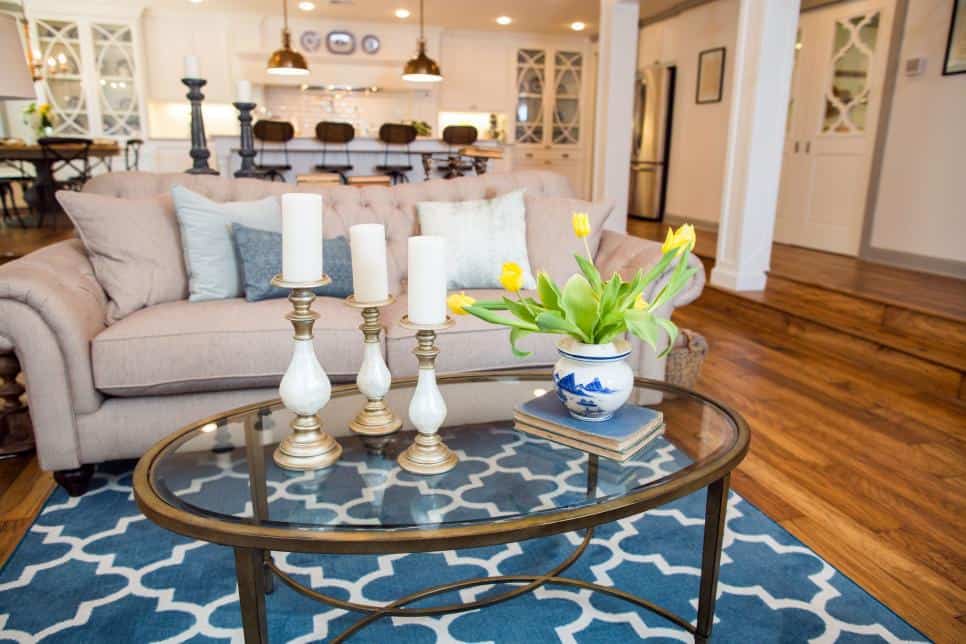 Love the rug above? You can find a similar blue Moroccan style rug here!)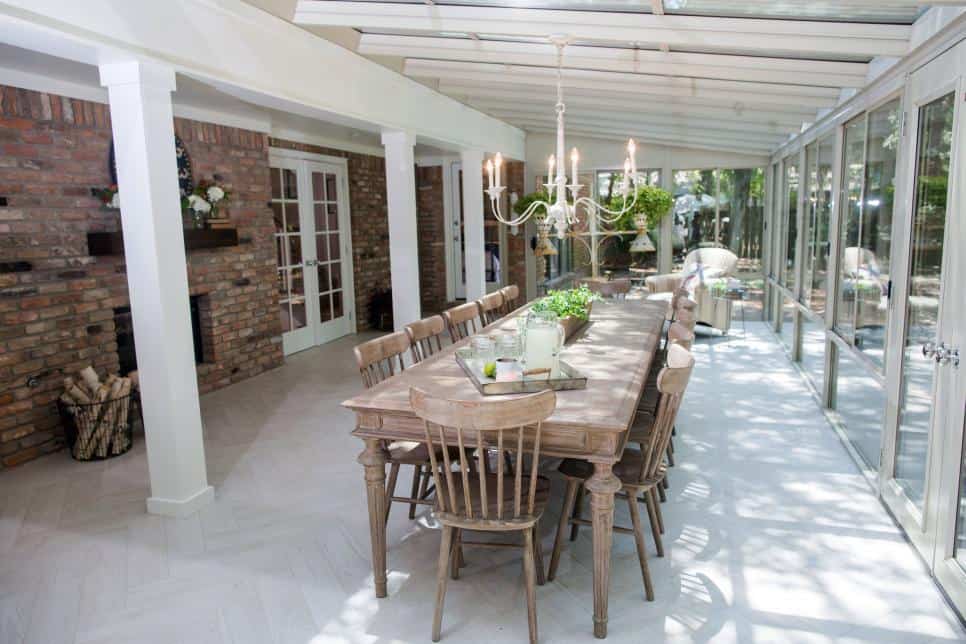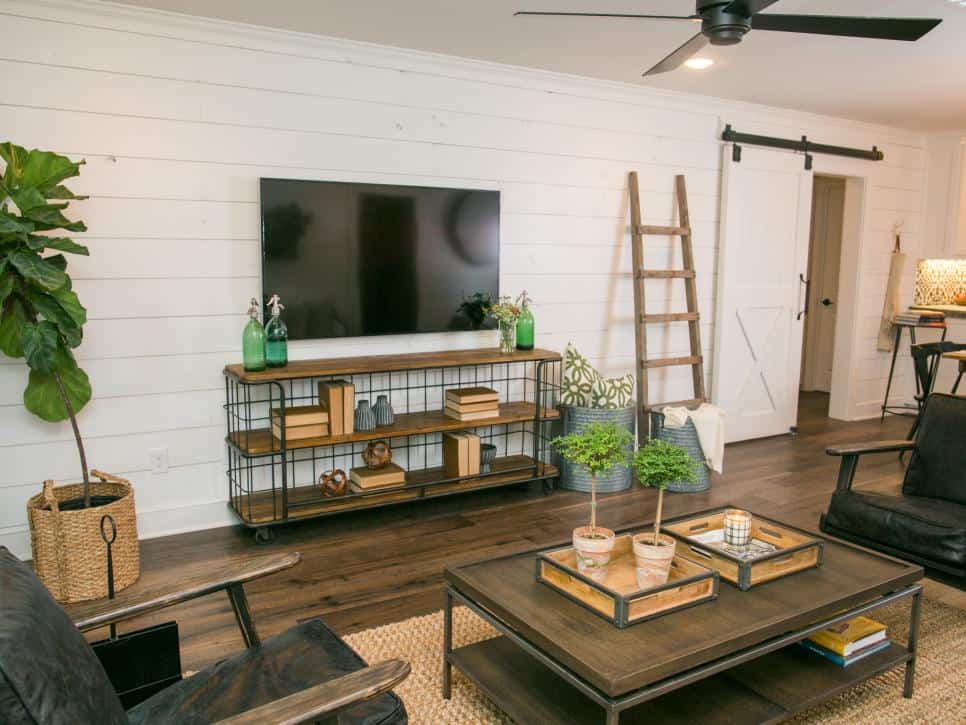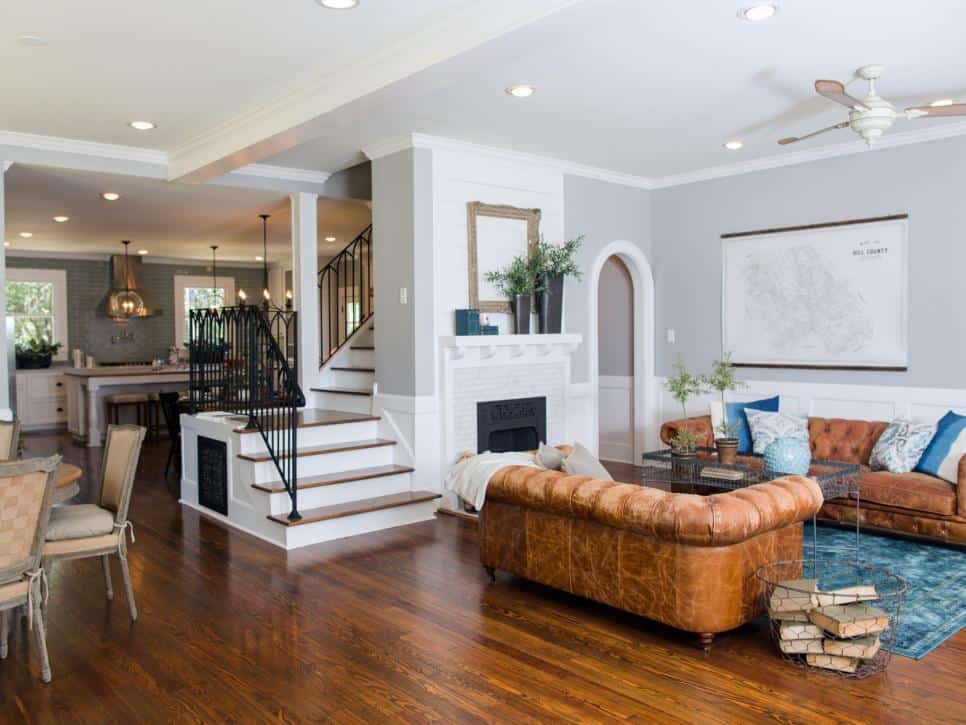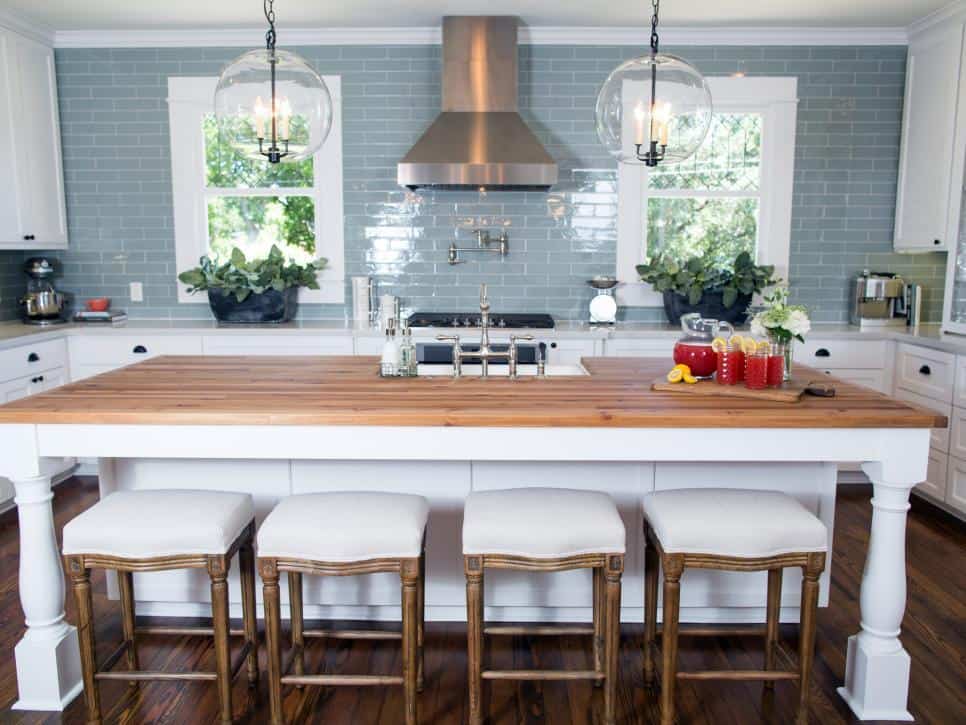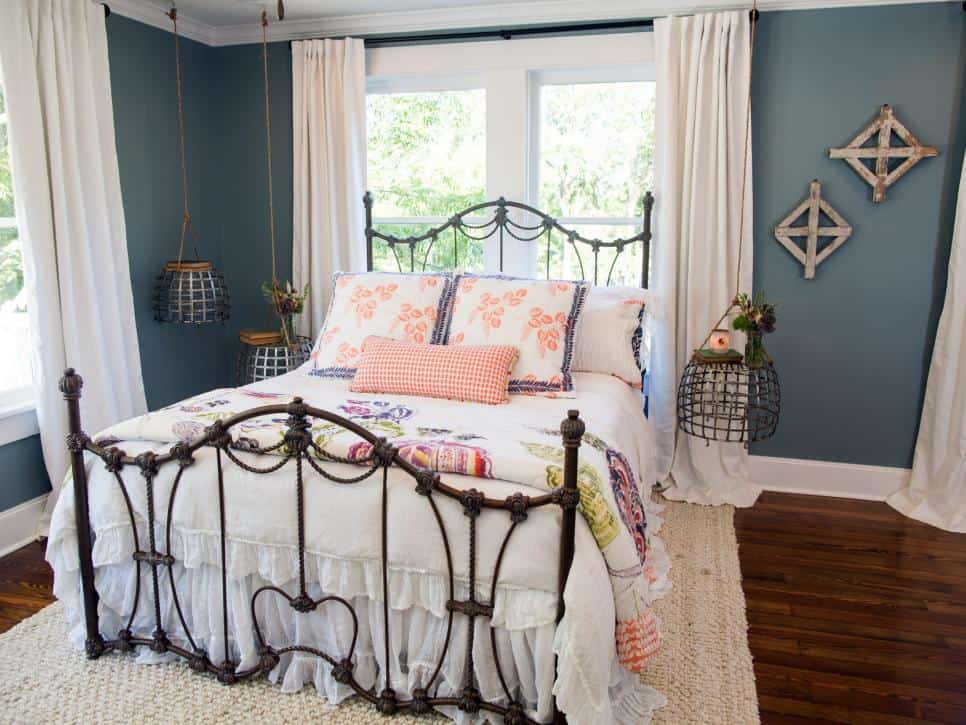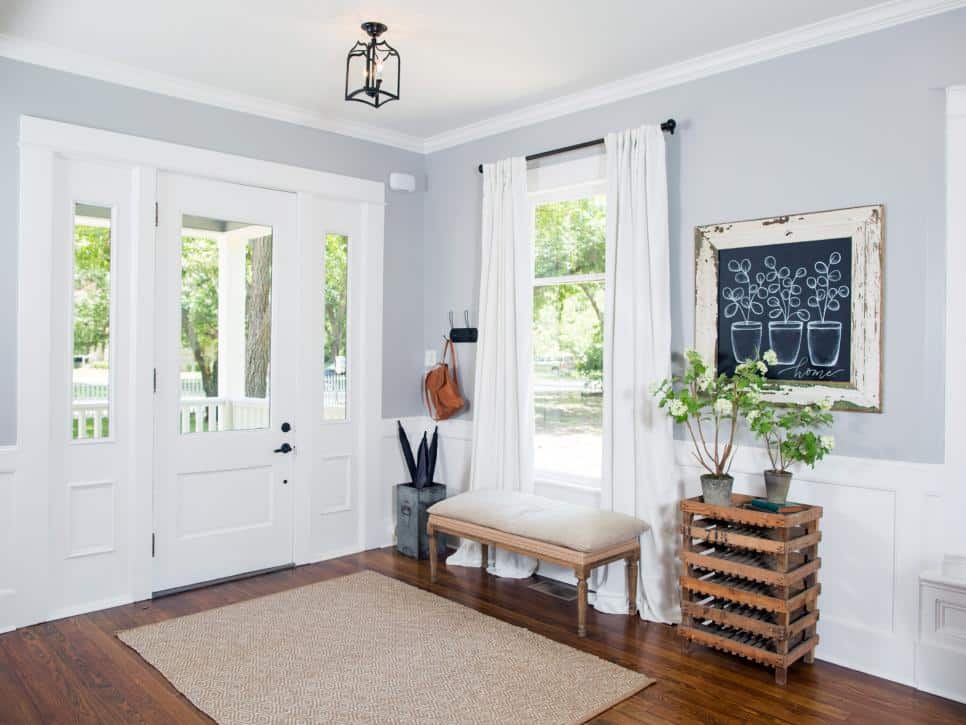 That wood plant stand! Love the warm tones and texture it adds to this foyer.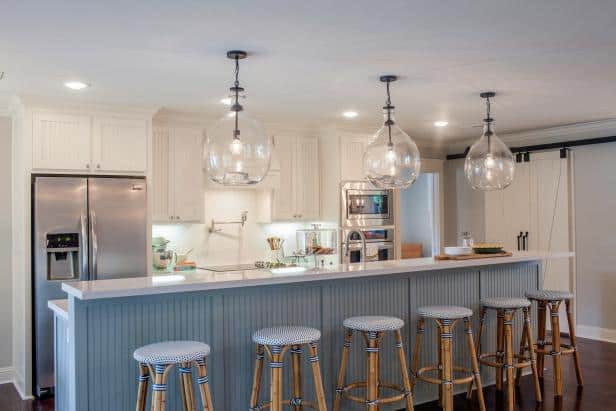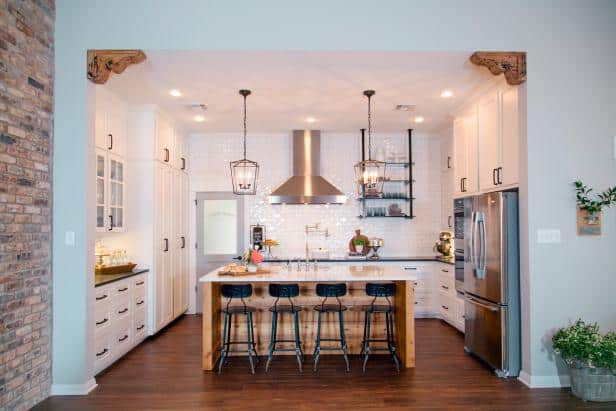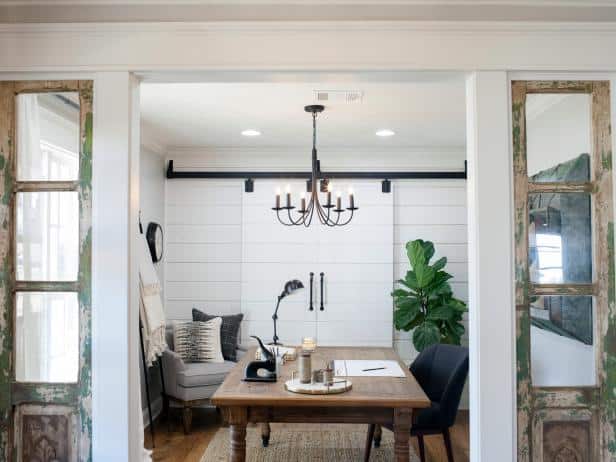 The patina on the wood panes above is stunning! And I can't get enough of the sliding barn door trend.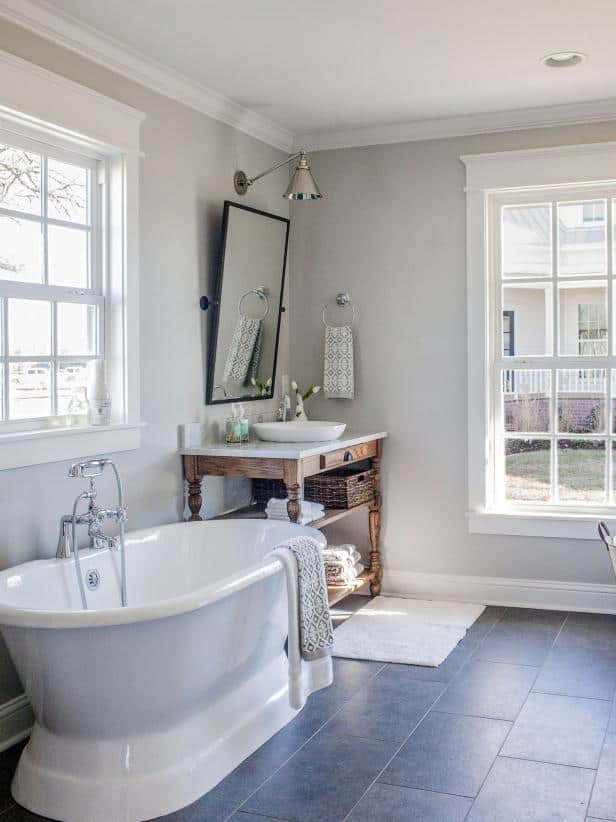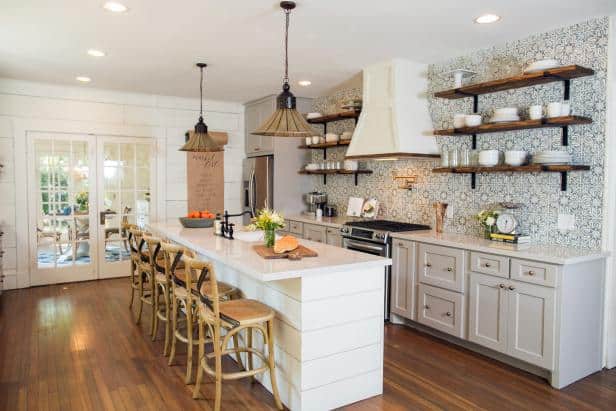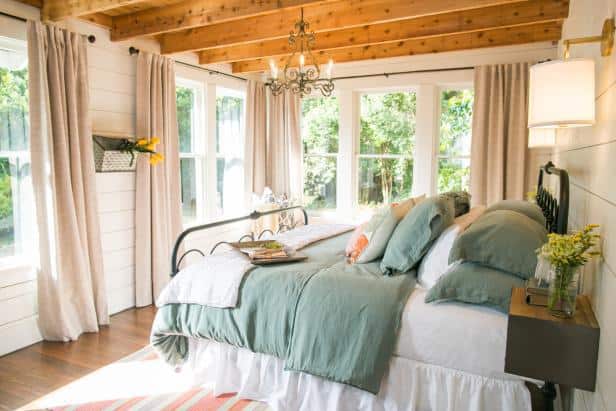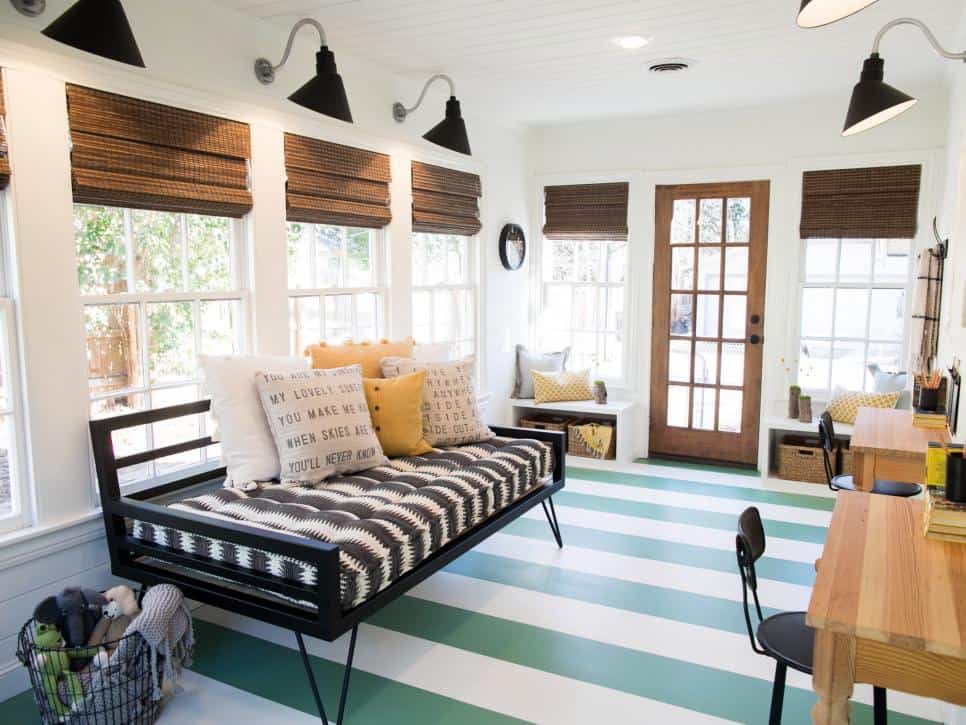 Every time I see this space, I want to paint stripes on a floor ASAP. Would never have chosen a green like this but I adore it!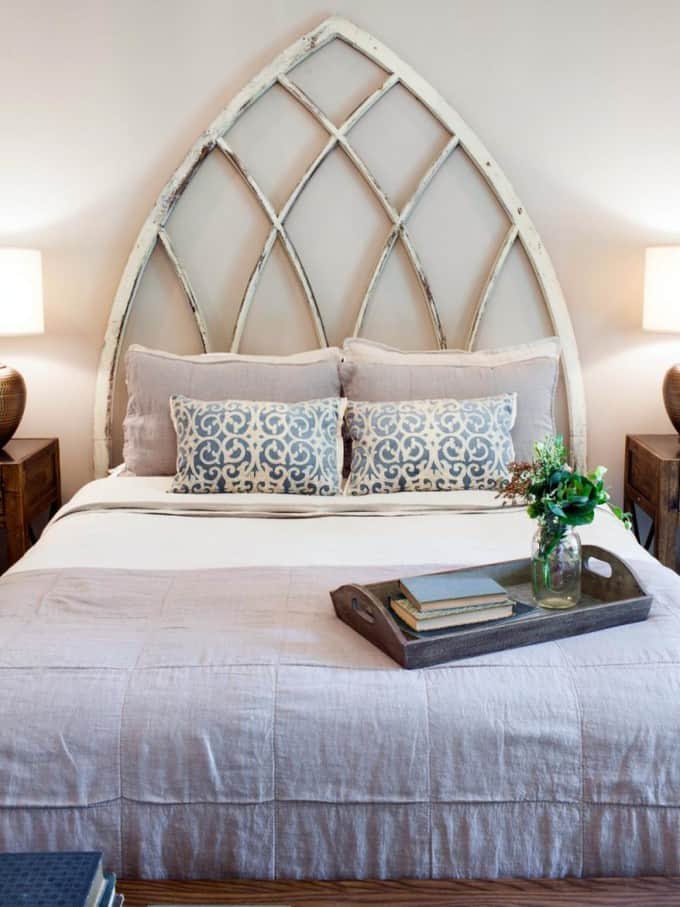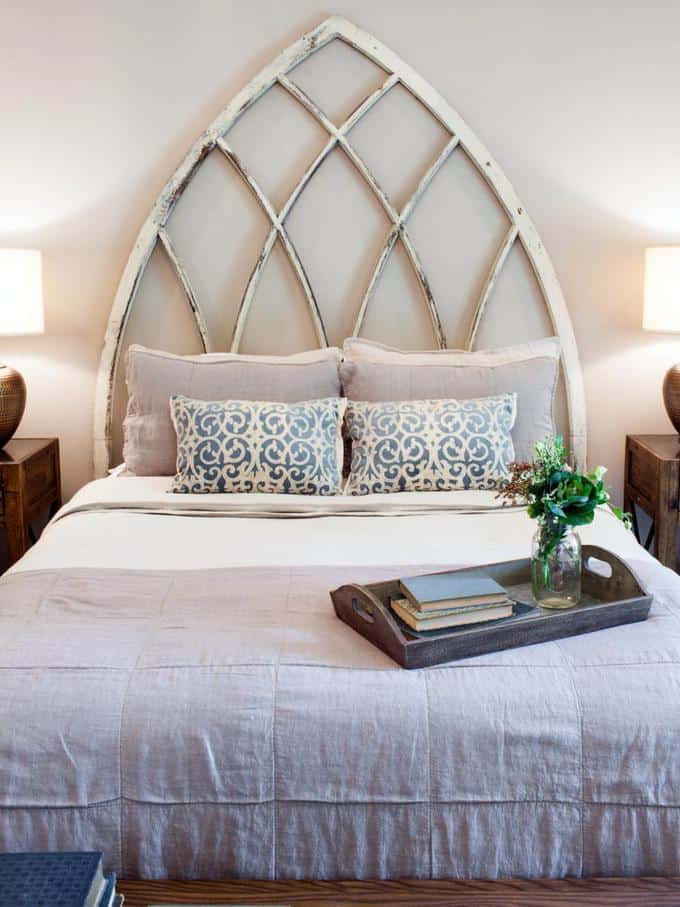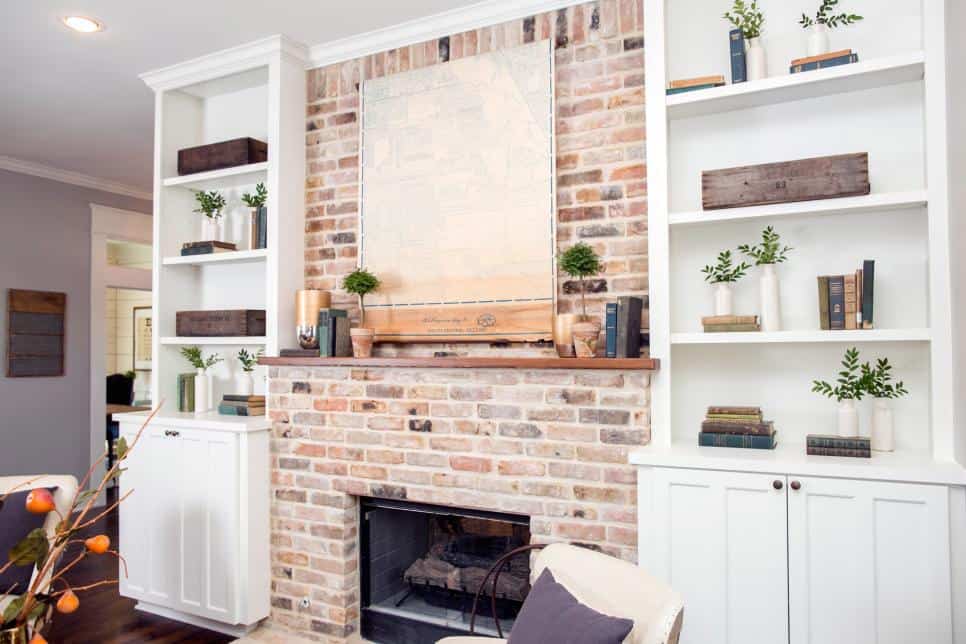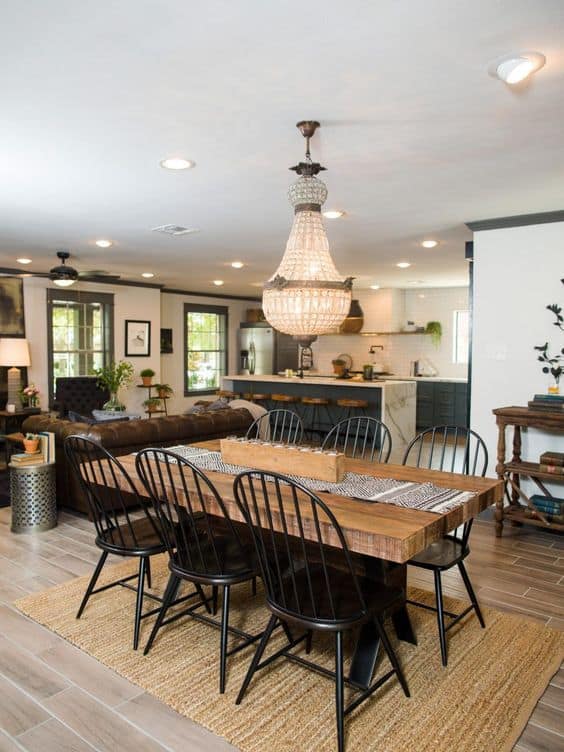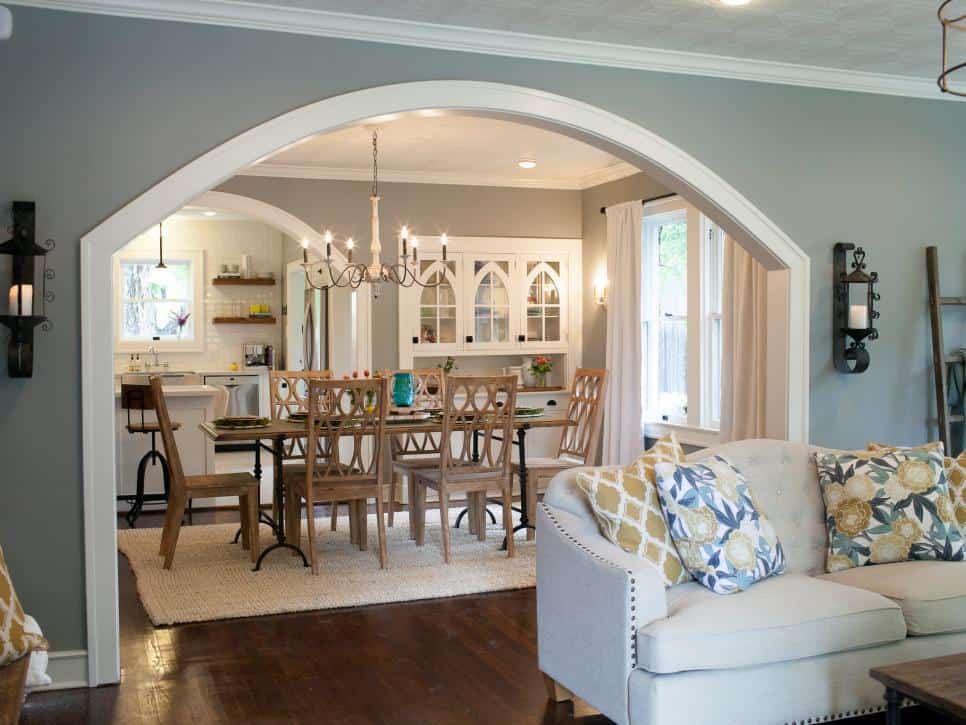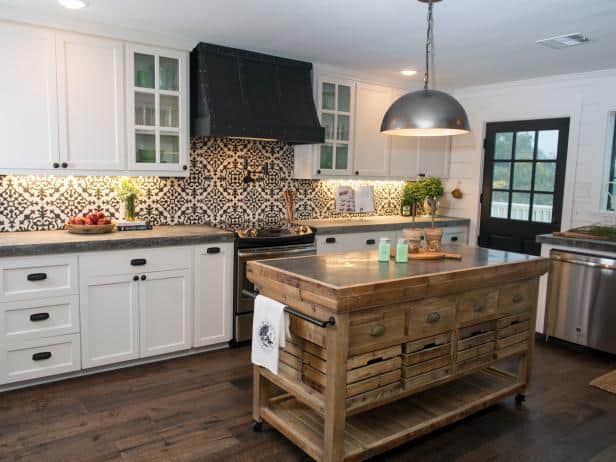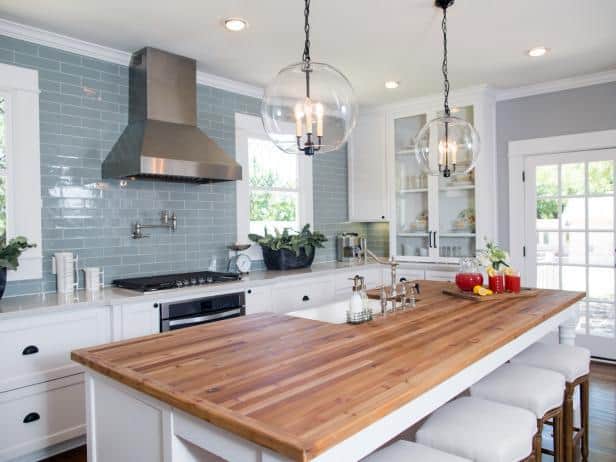 Which Fixer Upper space do you love most?
Thanks for reading all about my favorite Fixer Upper kitchens and living spaces. Have a great day!
Check out our archives for other Fixer Upper posts & inspiration!