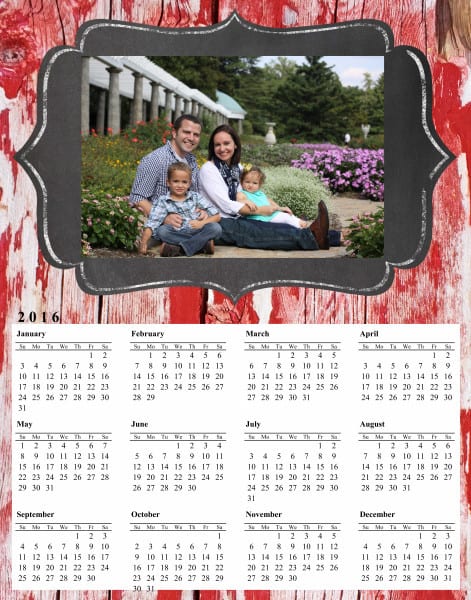 You may recall a post I did in the Spring sharing my love for GraphicStock, and I just couldn't let the holidays pass us by without sharing a couple more freebies using GraphicStock images.
I'm sharing some free printable 2016 calendars with you all today. You can choose a design, personalize it with your own photo, print it out, and you'll have a personal and functional gift for the holidays!
If you are at all creative yourself, be sure to visit GraphicStock, where I found all the images for the calendar templates. If you haven't heard of GraphicStock, it's an affordable, subscription-based site that has more than 250,000 royalty-free images. On average, subscribers pay less than a dollar per download over the course of a year!
Take a look at some of the holiday background images I got to choose from…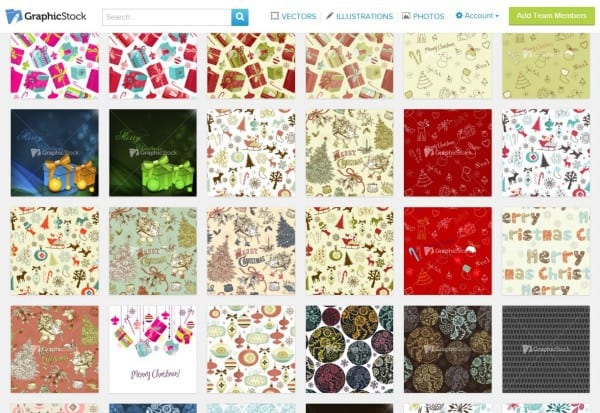 …and if you love the weathered wood look, take a peek at just a few of the images GraphicStock has to offer…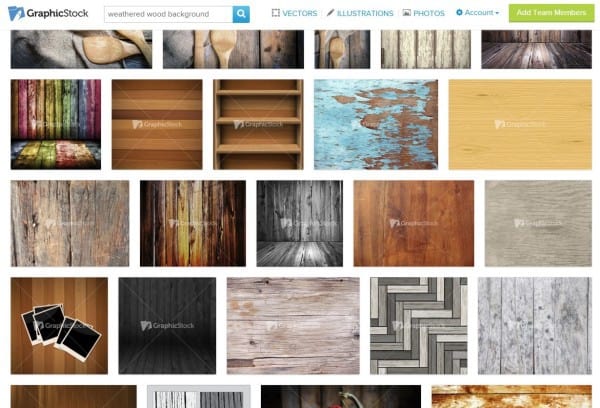 To create a calendar of your own (and don't worry, if you don't have a photo editing program and want to just download one of mine, I'll share the links at the end of this post), open your photo editing program (I use Photoshop Elements), open a blank document (I chose 11×14), and open your images from GraphicStock.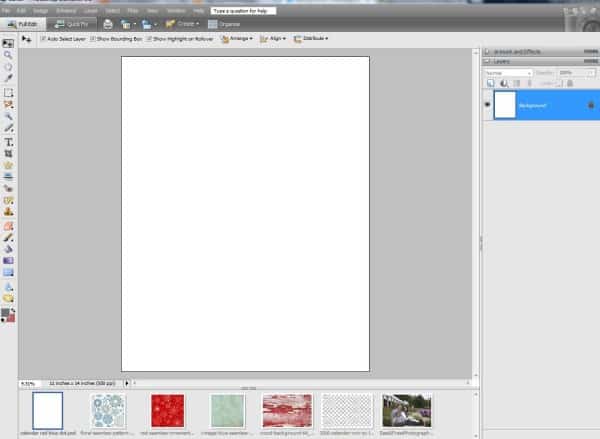 Choose the background image you want to use, and place it over your blank document. Find a calendar template (easy to find using Google) and place it on your document. I found a chalkboard frame that I thought would look cute under the photo; you can find lots of similar ones by searching "labels" in GraphicStock. Place that on your document as well, underneath the chalkboard frame.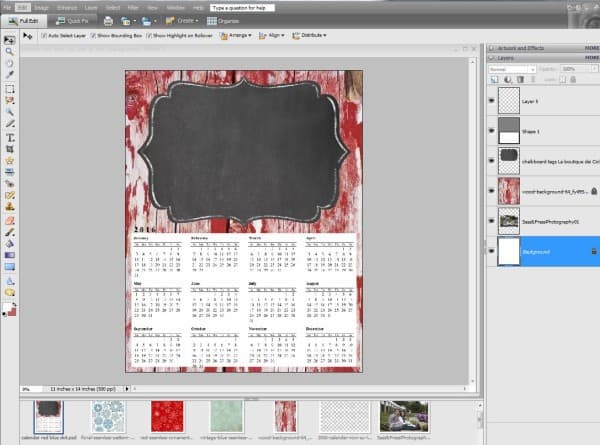 Add your photo, resizing it to fit, if necessary, and you're done!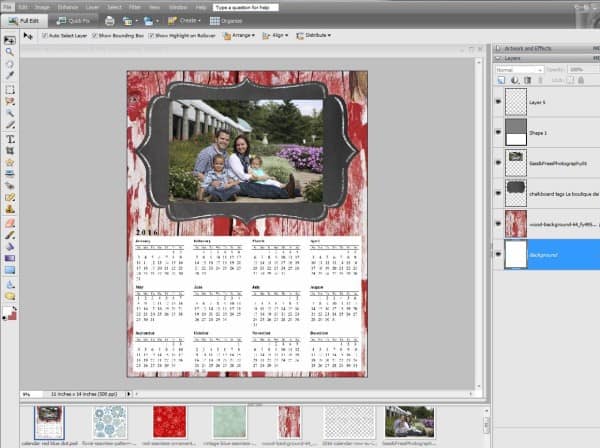 If you'd just rather use one of my templates, just click the link below the calendar template you like best! The calendars print at 11×14, which I found to be the best size for seeing the dates clearly. You can print it out (a photo printer may be best), take a picture (5×7 fits well), and adhere it to the chalkboard portion of the calendar.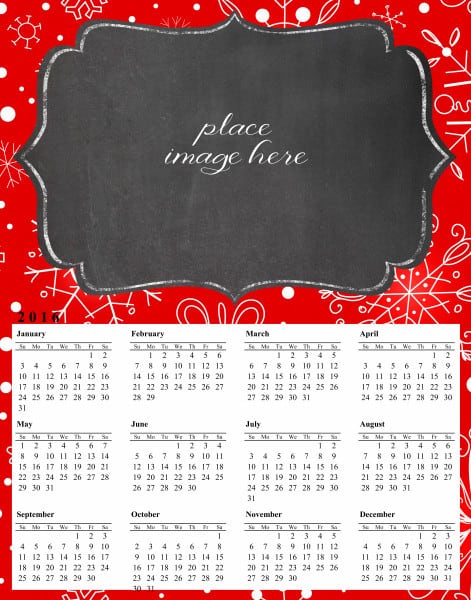 download here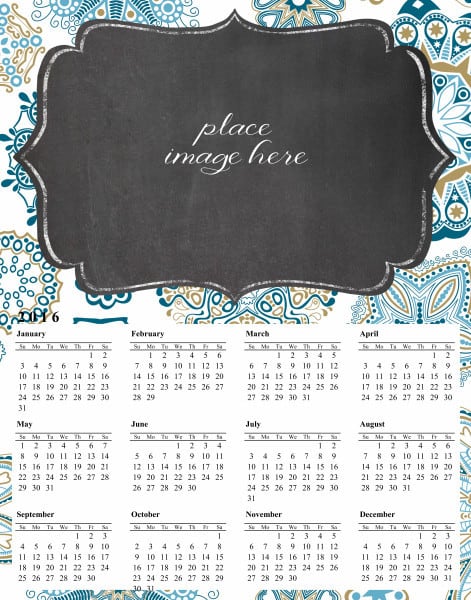 download here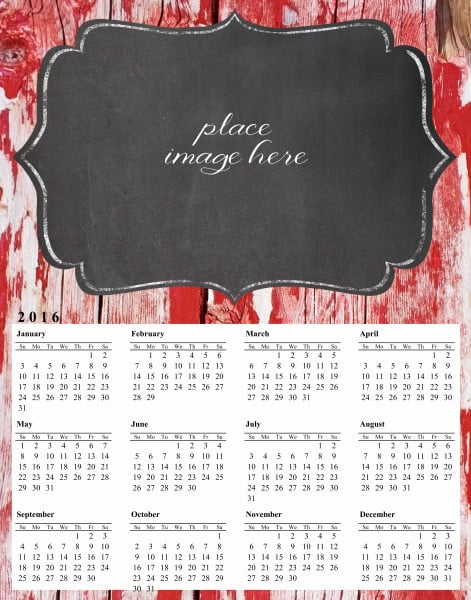 download here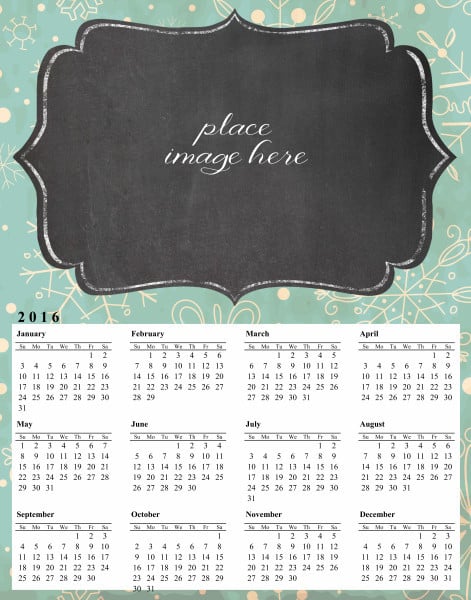 download here
And now onto the giveaway! GraphicStock is giving one burlap+blue reader a $25 Amazon Gift Card!
Here's how to enter:
– Visit GraphicStock & sign up for a free 7 day trial
-Browse GraphicStock's selection of images & choose one (or more!) to create your own project or design
-Share your project on your favorite social media channel
-Comment below with the link to your share, and you're entered!
Note: If you do not want to keep GraphicStock past your free trial, be sure to set a reminder to cancel it so you don't get charged!