An easy personalized Christmas gift wrap idea that the kids will love helping create!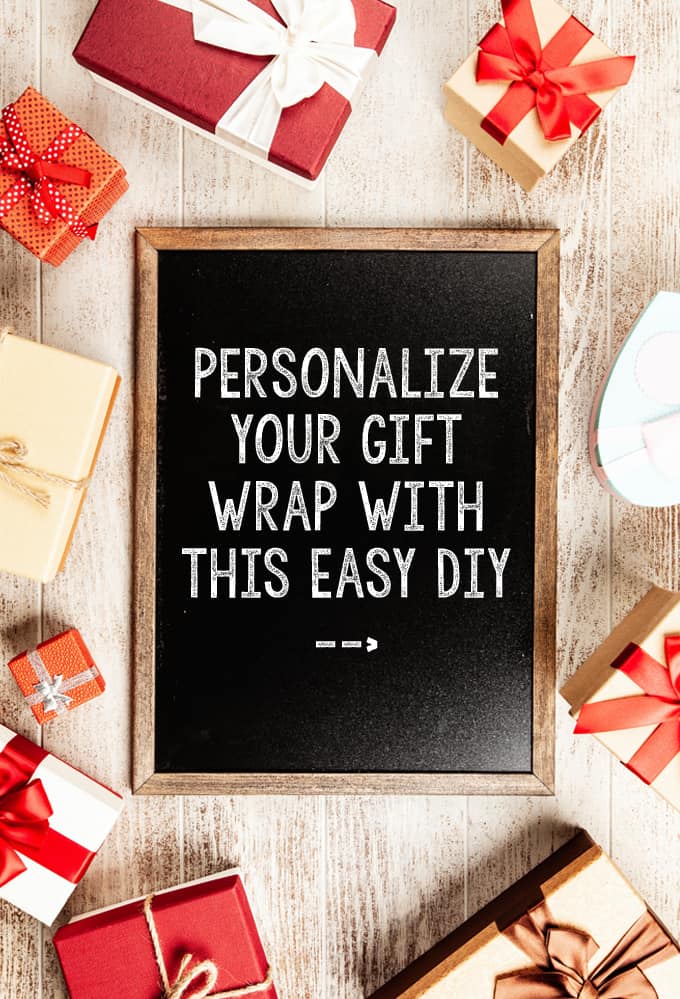 When it comes to holiday gift wrapping, I am a firm believer that presentation is everything.
While a great gift is nice, taking the time to put a little thought, effort, and personalization into your gift wrap makes the gift-giving experience extra special and really shows your recipient how much you care.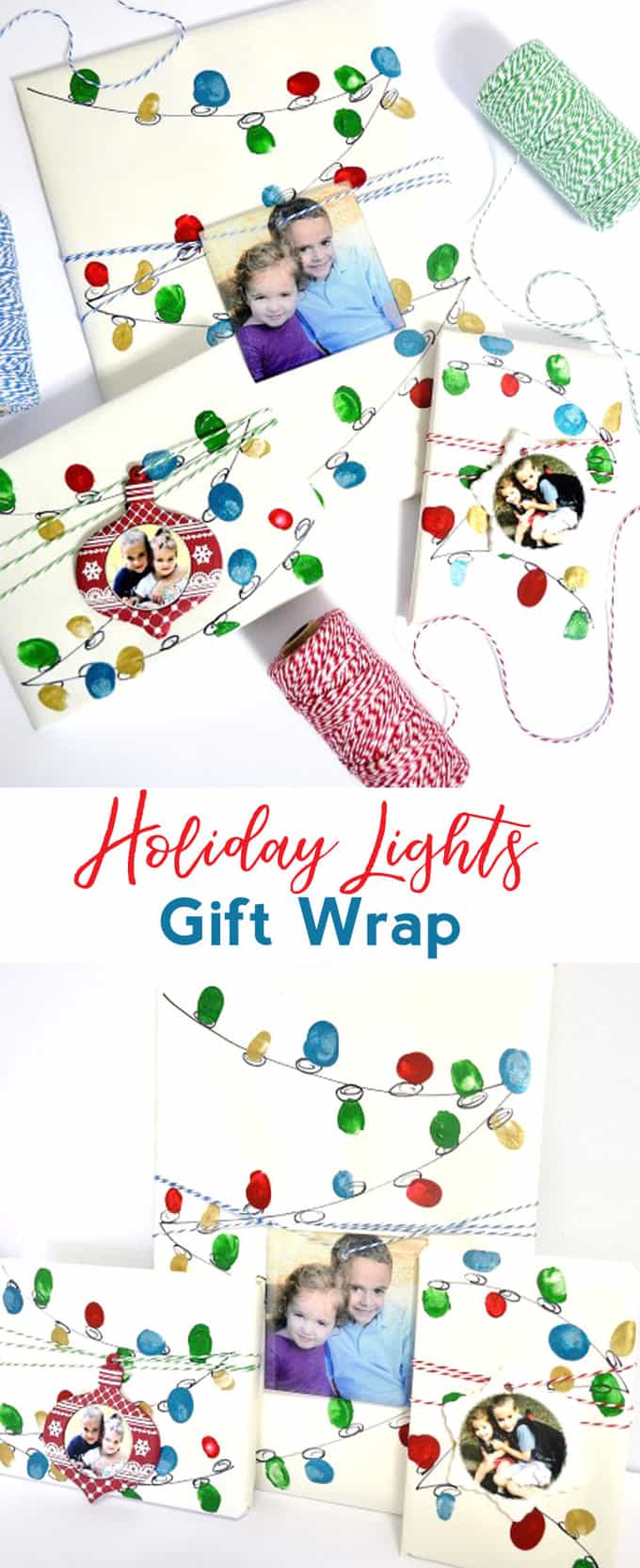 I wanted to take my gift wrap this year to the next level, and include a little something extra that our families can keep as a reminder of the season, and display year after year. Using some favorite photos, I created some fun and original ornaments with the help of Walmart Photo.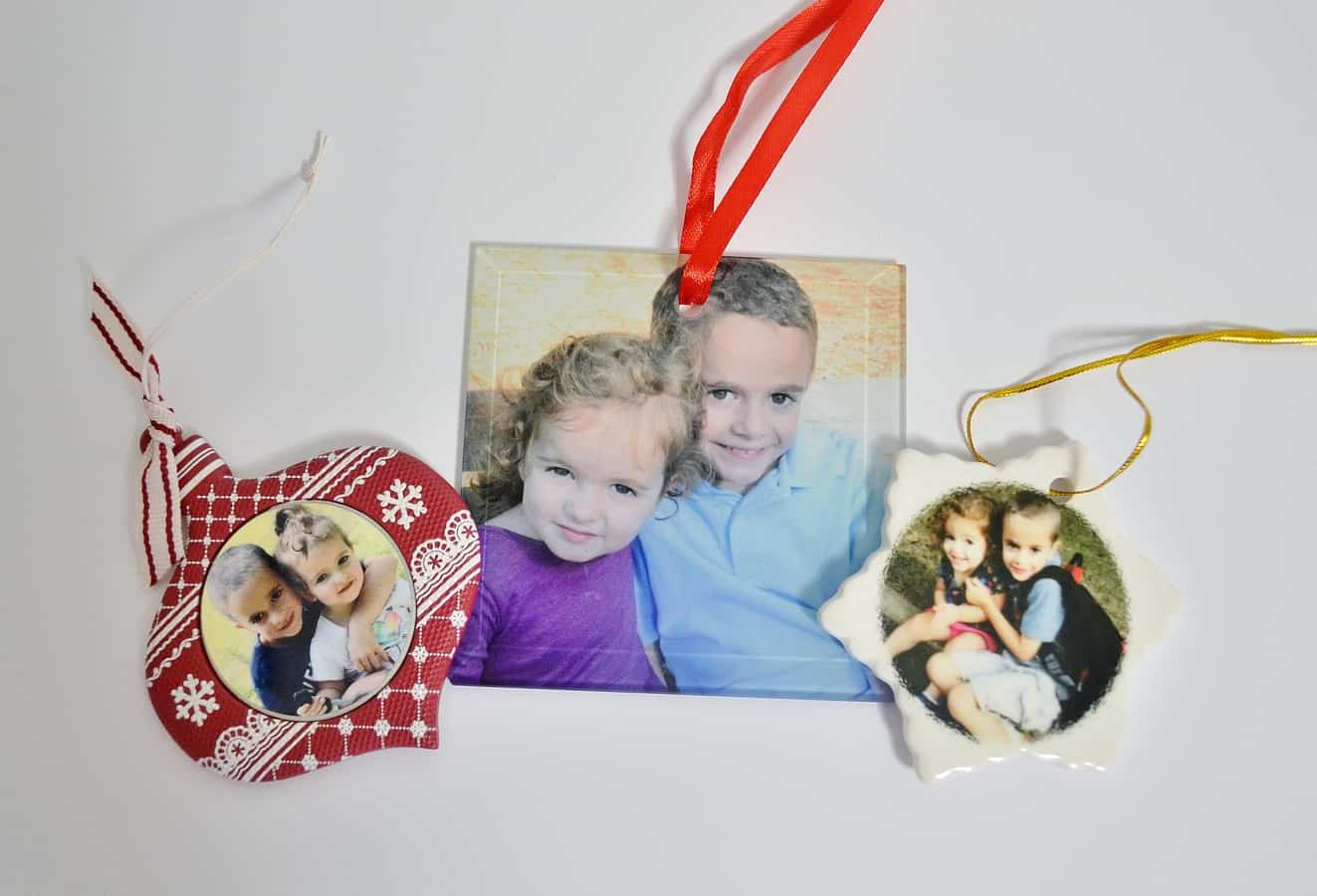 Now, a package tied up with a cute ornament is one thing, but personalizing your gift wrap even further with fingerprint holiday lights adds a whole new level of festive cheer to your gifts.
I created this holiday lights gift wrap using just a few materials:
Materials:
Wrapped Gifts (using plain kraft or white paper is best)
Permanent Marker
Craft Paints or Finger Paints
Step 1: Using your marker, sketch out your string of lights, including the metal piece at the end of each light, if desired.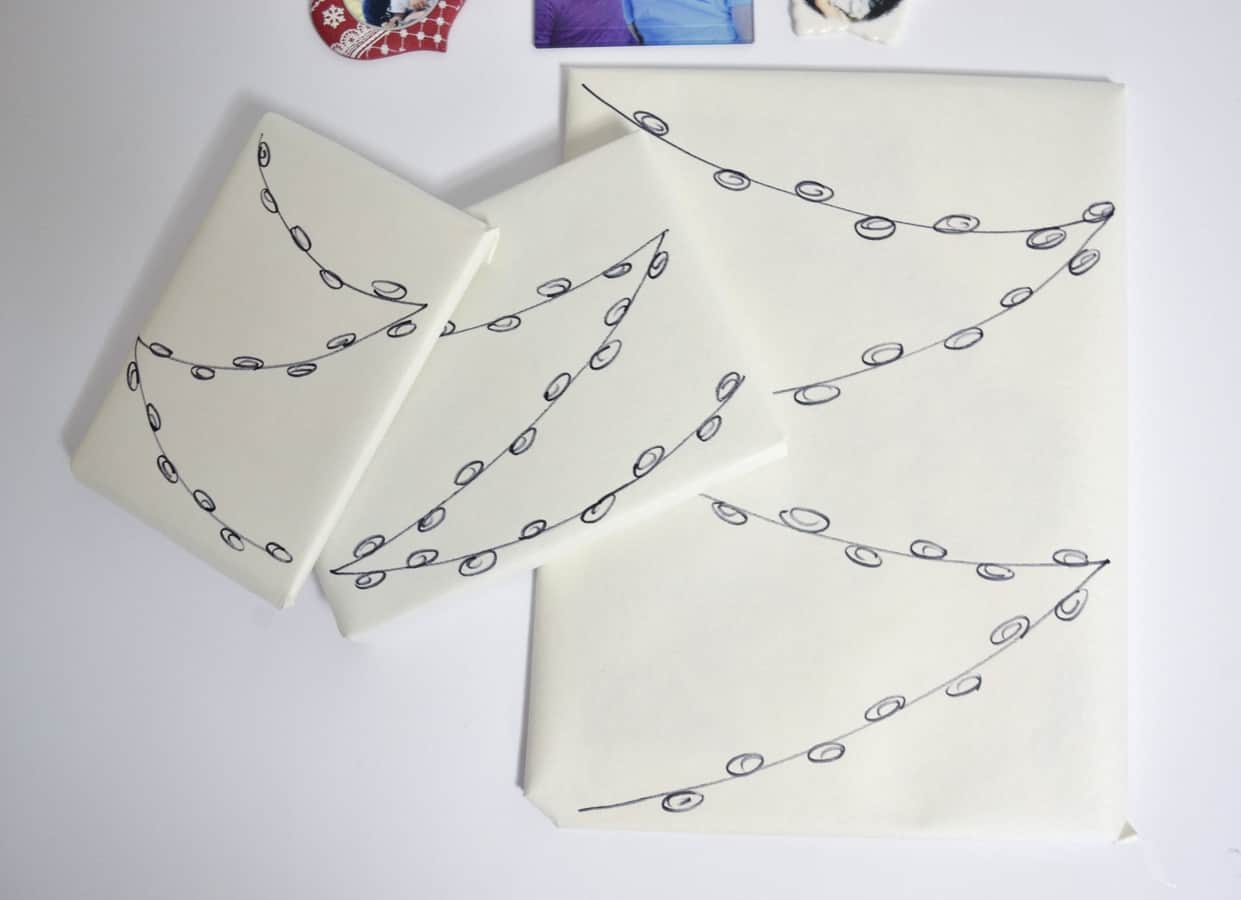 Step 2: Using your craft paints and little one's thumbs, create your lights! Let dry overnight, tie on a personalized ornament with some bakers twine, and you're done!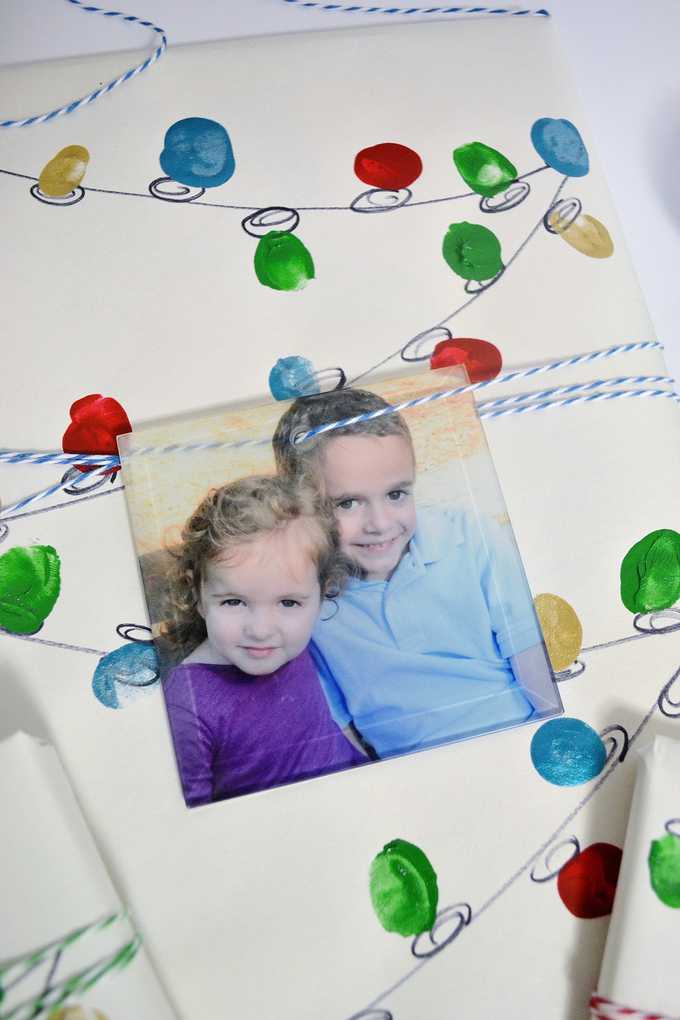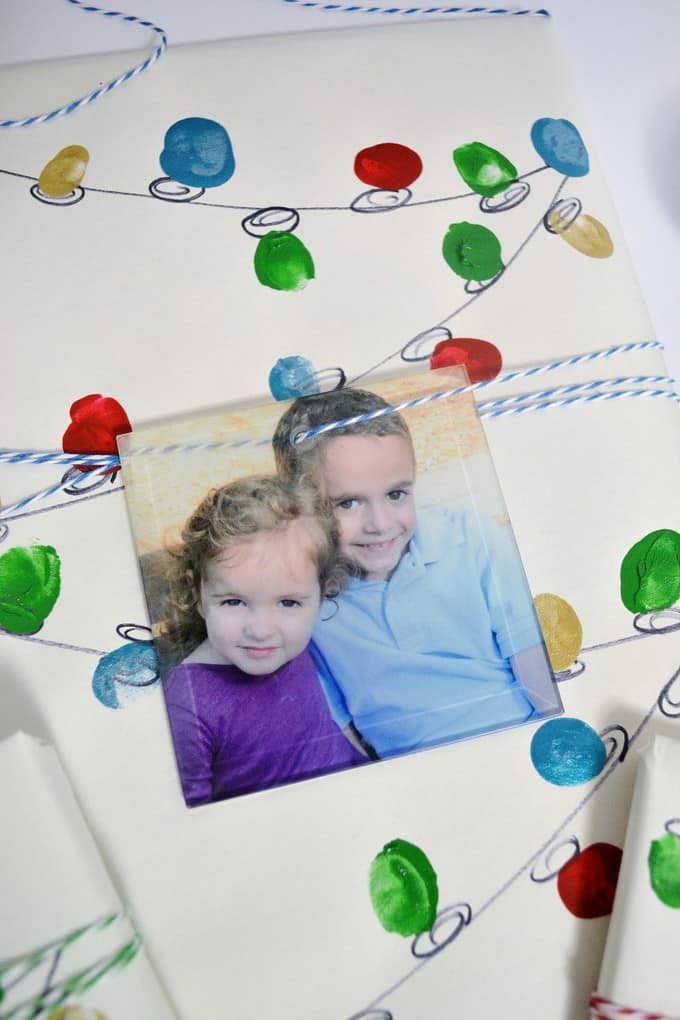 Super simple and adorable. I love how this turned out, and I guarantee my kids' grandparents and other relatives will, too!