Galantines Day, a holiday coined by Amy Poehler's Parks and Rec character Leslie Knope, is a day to celebrate your favorite female BFFs. Moms, neighbors, girlfriends, sisters-gather them all the day before Valentine's Day to show them how much you love and appreciate them.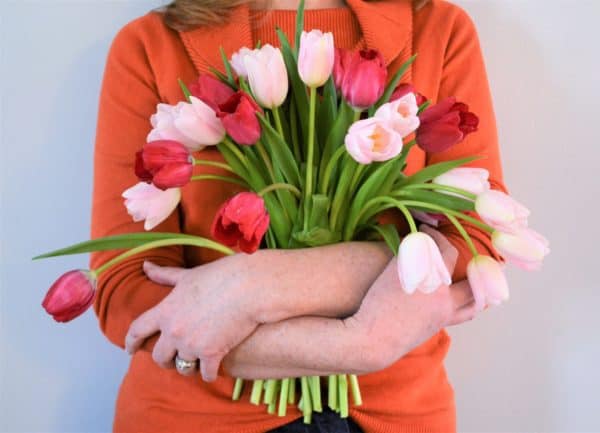 Today, I'm sharing five favorite Galantine's Day gift ideas. To show your female friends how much you appreciate them, just choose one of these meaningful gift ideas…
1. Flowers are always one of my go-to ideas to show people that I care. Thinking of one of my best friends, and how she's always, always there for me, I decided to show my gratitude for her with a gorgeous tulip bouquet from 1-800-Flowers.com.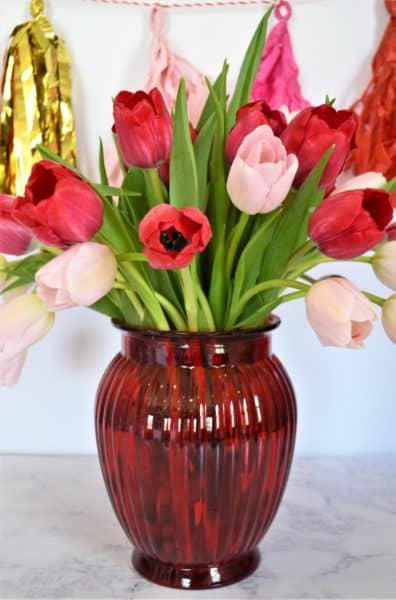 Aren't they gorgeous? Beautiful blooms seemed like the ideal way to show my beautiful, loyal and generous friend that she means the world to me and I'm so grateful for her in my life.
Have a galentine you adore? Show them you love them with flowers! Go to 1800Flowers.com, browse their huge selection of flowers and gifts, AND take 20% off your order.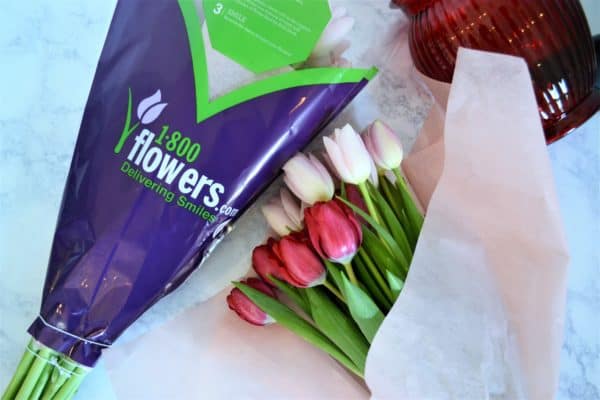 Once they arrive, just follow package instructions to cut blooms and place in water. Mine were delivered a few days ago, and they're still looking gorgeous!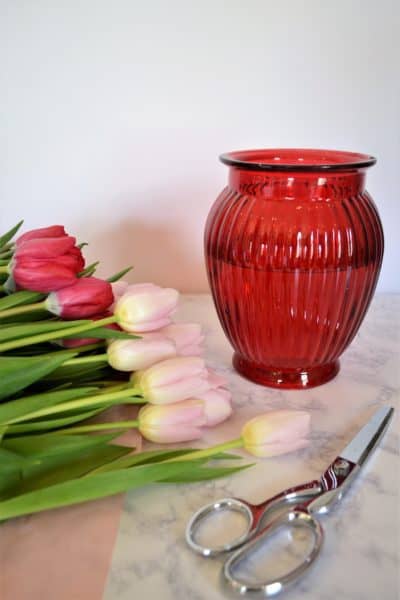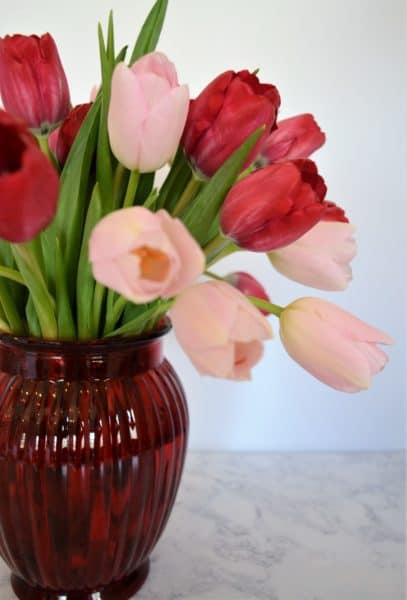 2. After flowers, shared experiences always make a thoughful gift idea. Whether you go to the theater or museum, have a meal together, or just go to get your nails done, spending quality time together is a great way to let the ones you love know how much you appreciate them!
3. In this world of easy and fast communication, I think sending cards in the mail is one of the simplest and most meaningful ways to show people you care. Buy several at one time, and you'll always have one on hand when you want to spread some cheer.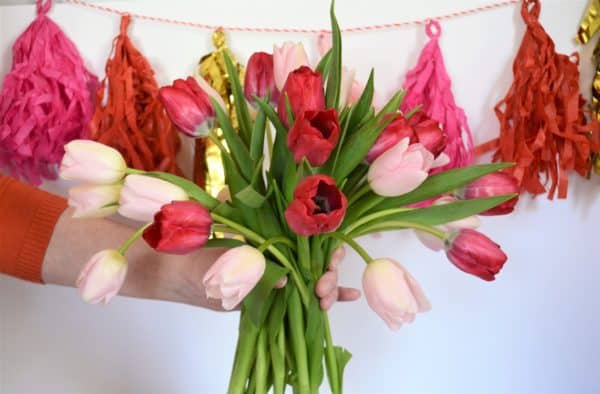 4. Handmade gifts are always one of my favorite things to give (and get!) I share a lot of easy DIY gifts on this blog, but this, this and this are three of the most popular.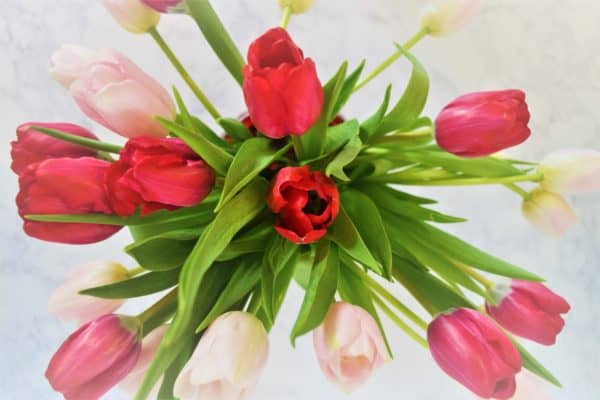 5. I'm always amazed at how much a simple "I'm thinking of you" phone call can mean to the recipient. Call your best friend, your mom, your co-worker or friend and tell them you love them and are thankful for them this Galantine's Day!
Ready to make someone's day? Head to 1800Flowers.com to choose a gift and take 20% off your order!
Thanks for reading all about my favorite Galantine's Day gift picks! Have a lovely day!