I've been working on an upcoming post involving galvanized pails, so I thought I'd pull out some of my own, add some lace, and get inspired…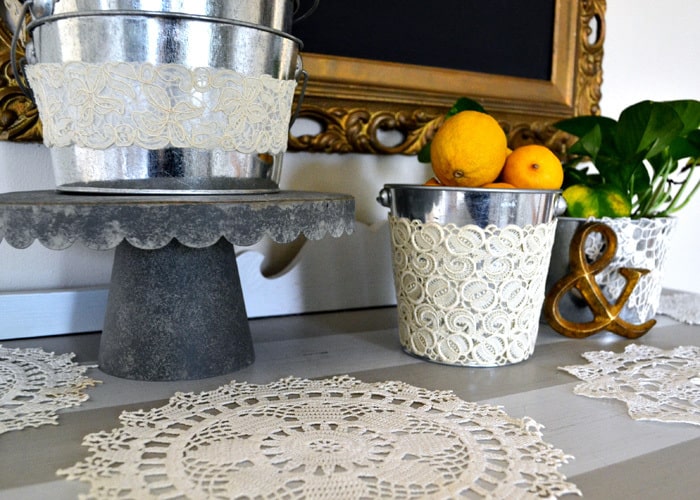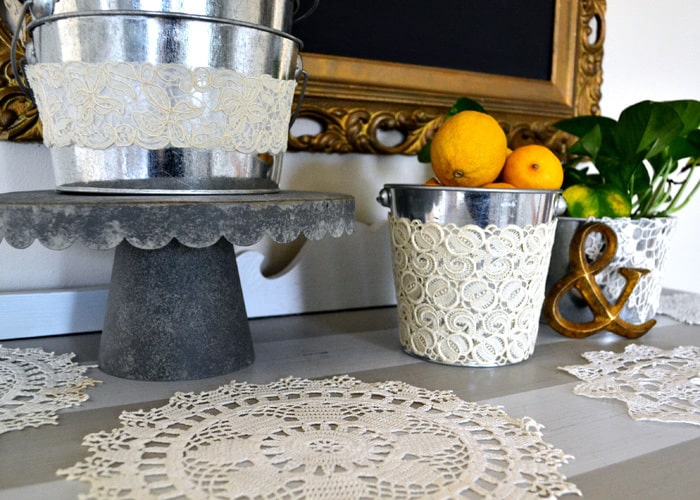 I love the juxtaposition between the frilly lace and rustic tin pails.  I added lemons and a plant for some color, and didn't need a thing more.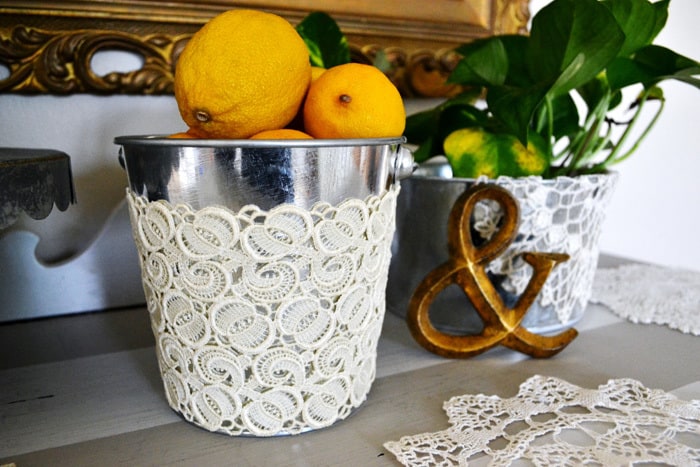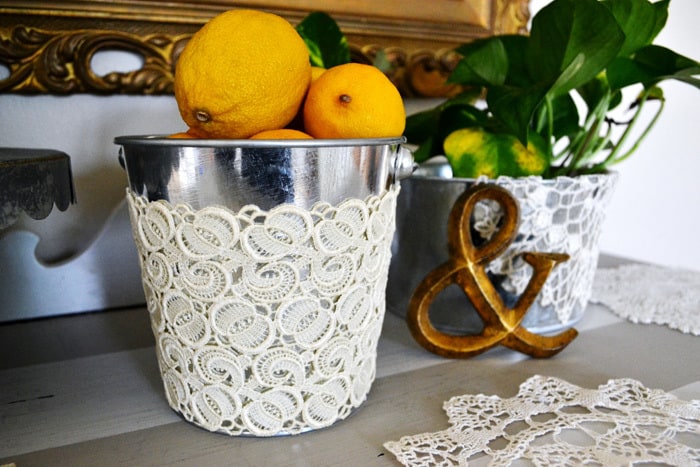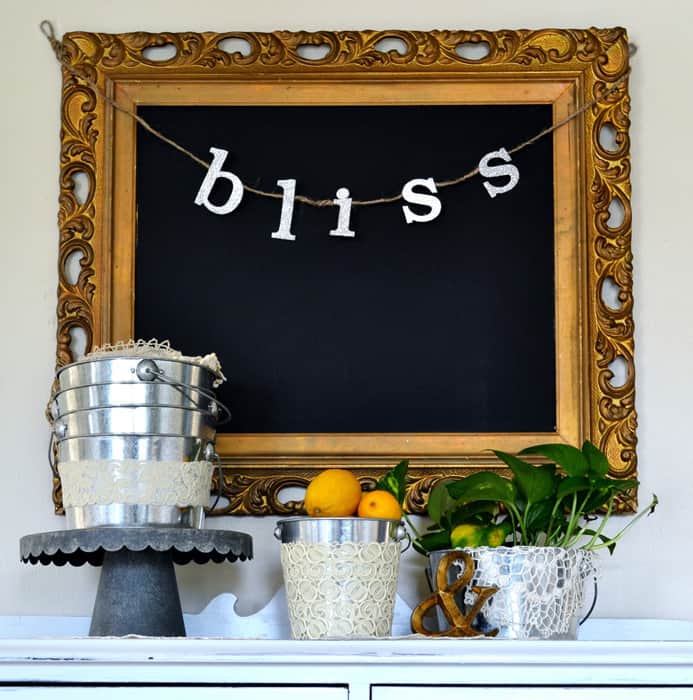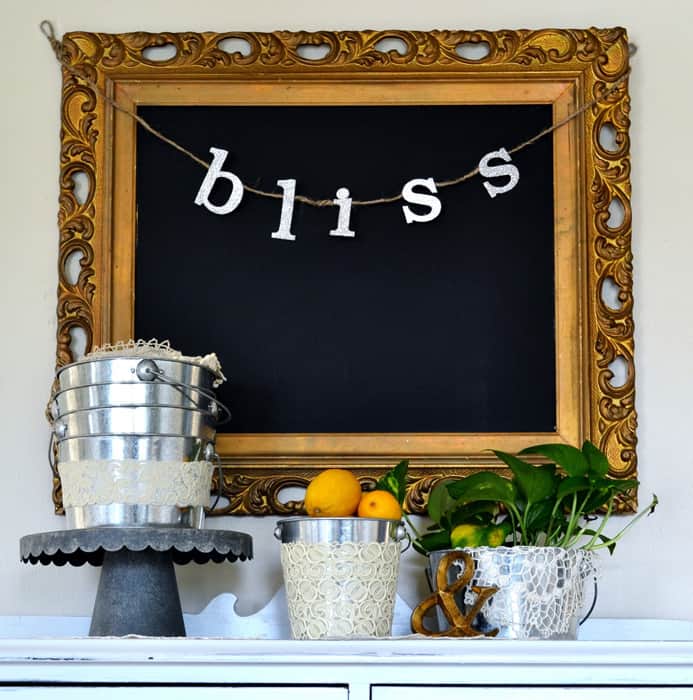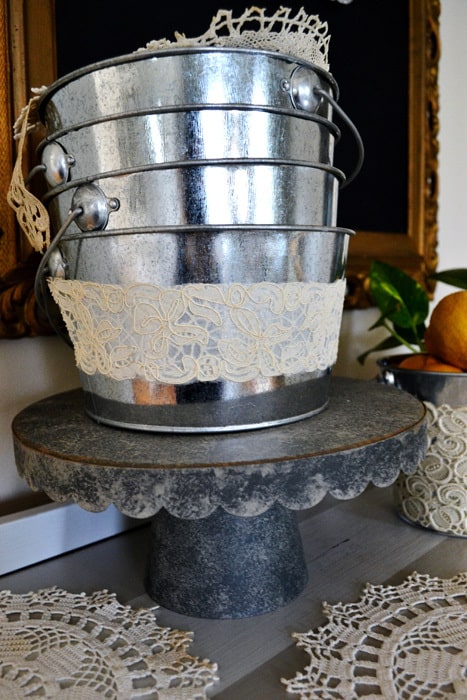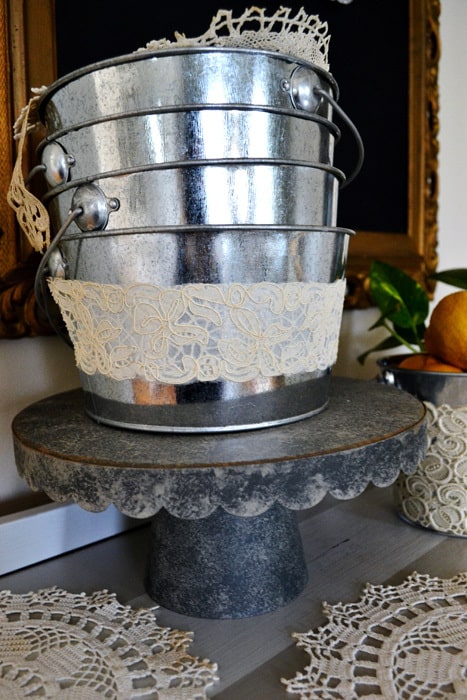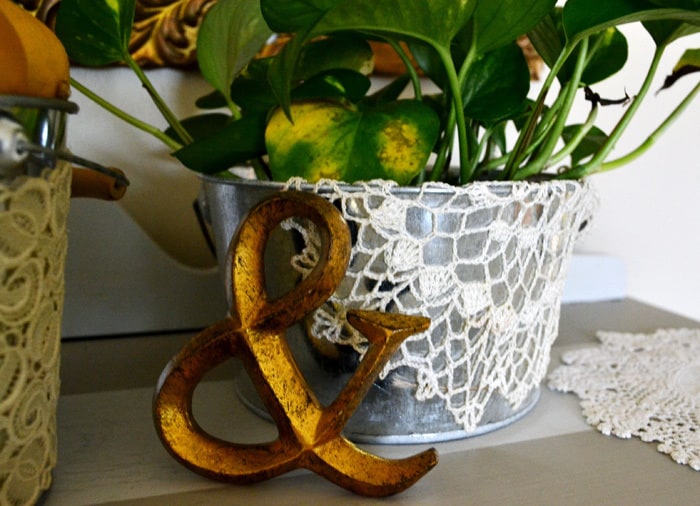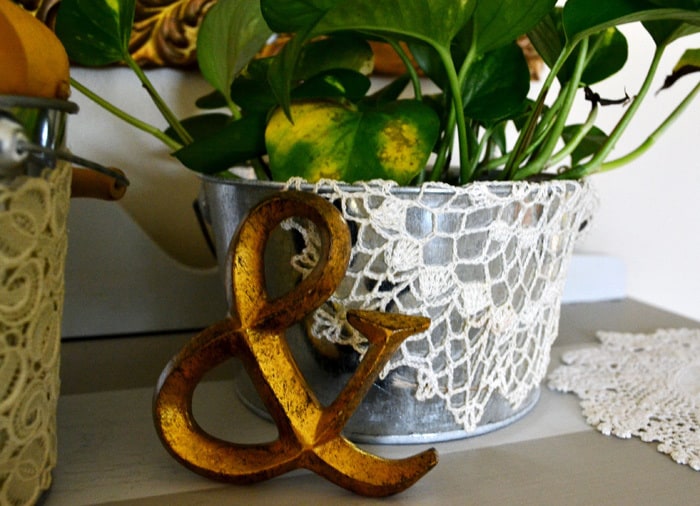 I don't often set up vignettes and take pictures just to take pictures, but I am happy with how these turned out!
I recently purchased my first DSLR camera, and have been having fun playing with shutter speed, aperture and ISO. It's a slow process, but I'm (slowly) seeing improvements in my photos. Can't wait to share all I've been learning!