It's time for yet another gift guide!
This go round, we're focusing on great gifts for kids and teens.
Let's get started…
Kids Gift Ideas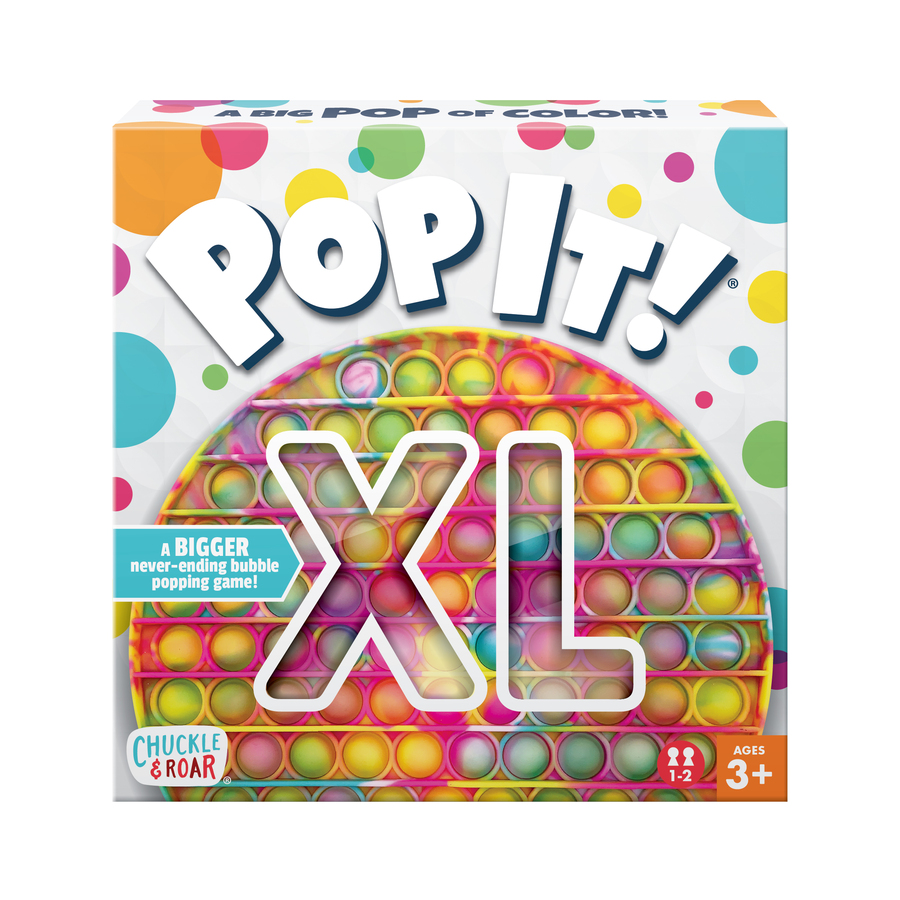 The original never-ending bubble popping game is now extra-large! With all the fun and fidget of the original Pop It!® but bigger, Pop It! XL is three times the size of the original! This sensory toy will keep kids occupied for hours.
With no pieces or parts, the self-contained durable design is perfect for travel or even just relaxing and stress relieving with some quiet popping time. Each Pop It! XL is unique due to the tie dye making process and may vary from the images provided.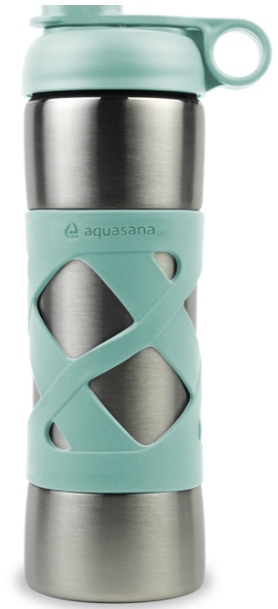 Whether you're traveling, working out, or just out and about and on the go, Aquasana's Clean Water Bottle instantly transforms ordinary tap water into delicious, filtered water as you sip.
This bottle is perfect for ensuring kids always have access to fresh, clean water whether they're at school, participating in athletics, traveling, or playing with friends. This powerful water bottle is NSF-certified to remove 99% of lead, bacteria, chlorine, cryptosporidium, and giardia–and it's designed to keep water cold for up to 24-hours. Brr!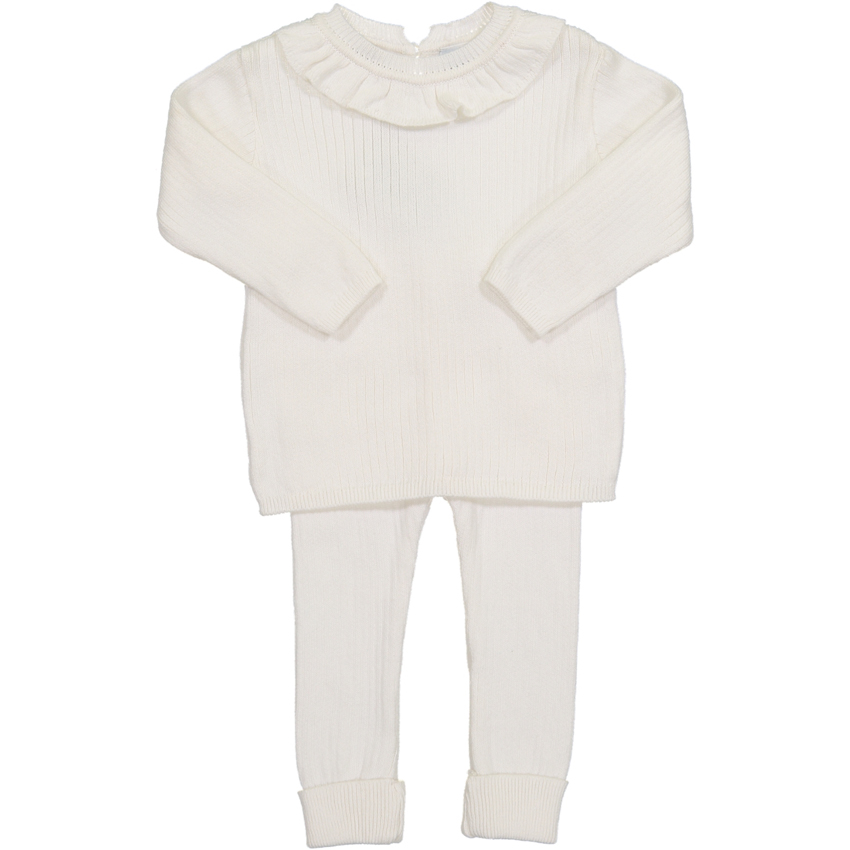 Dress your little one in this adorable vintage set, with an up-to-date twist. This beautiful two piece knit set comes in four stunning colors and features a delicate ruffle color. The comfy fabric will keep your little one warm and will last through multiple wearings, washings and play.
Sizes 3 months-4T. $62 Available at: https://feltmanbrothers.com/ruffle-collar-ribbed-knit-set/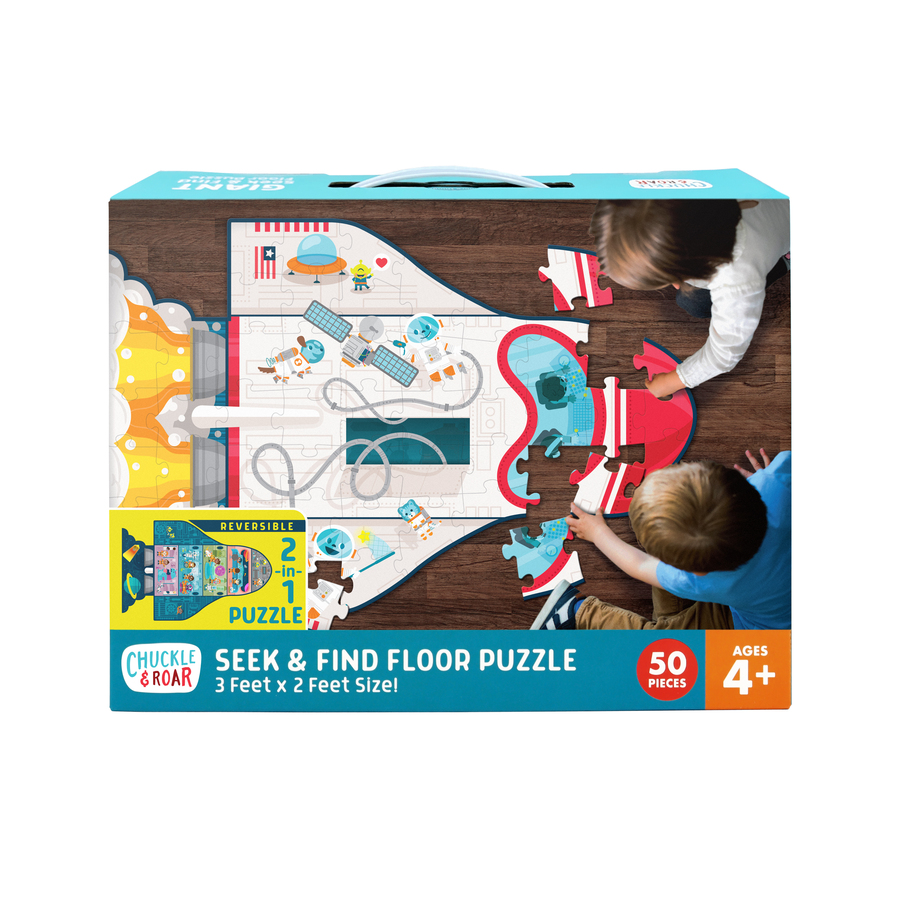 This giant 50-piece 3ft long puzzle is actually reversible, it's two puzzles in one. On one side, explore the outside of the rocket ship and on the other side visit the inside compartments to see what the astronauts are up to.
Once you assemble the puzzle, complete some fun challenges like counting all the astronauts and aliens. A perfect combination of learning and playing in a jumbo size!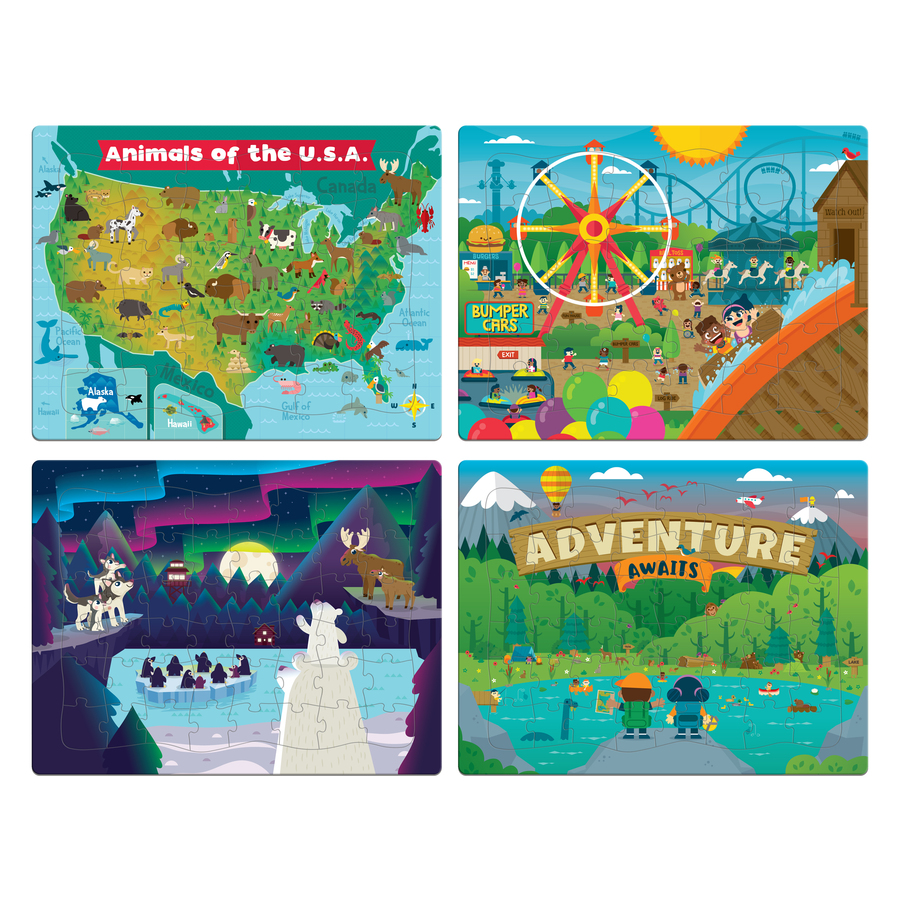 4 sturdy trays hold two 36pc puzzles and two 48pc puzzles. The Animals of the U.S.A. puzzle features cute illustrated animals in their natural habitats across the United States. The Amusement Park puzzle portrays a fun chaotic scene including a ferris wheel, log ride, and more!
The Northern Lights puzzle has a collection of arctic animals looking up at a beautiful night sky. Finally, the Adventure Awaits puzzle portrays two kiddos embarking on a wilderness adventure! These entertaining puzzles are the perfect next step for kids graduating from 12 and 24 piece puzzles.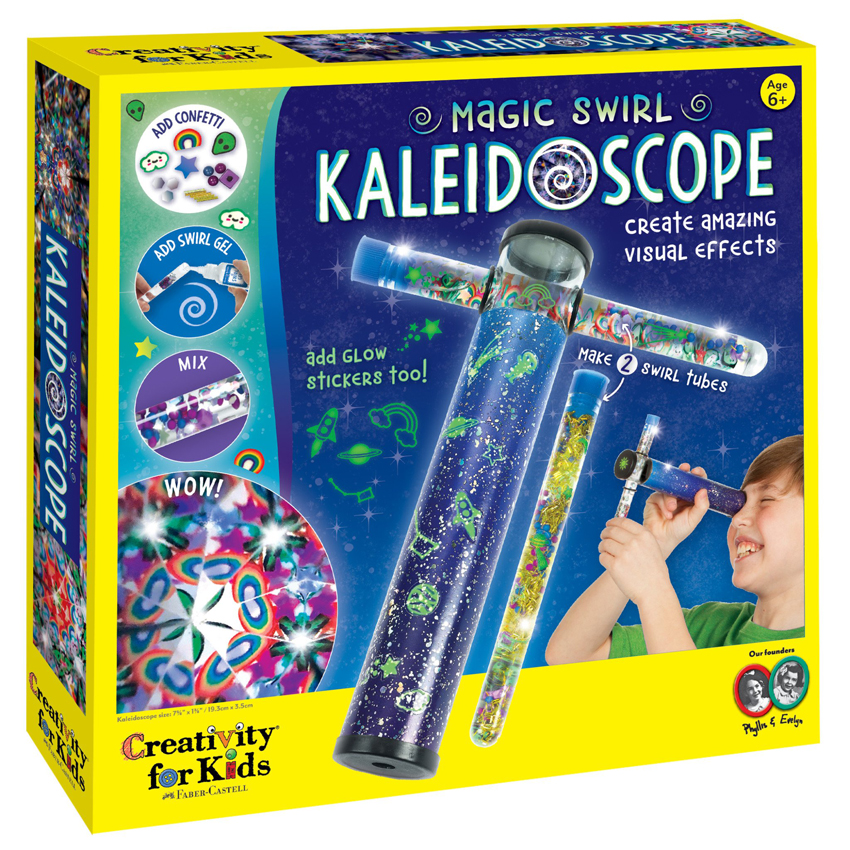 Make your own Kaleidoscope toy for kids with this engaging, entertaining and education craft kit! Simply combine water, swirl gel and confetti to make art that moves
Comes with kaleidoscope tube, 2 twirl tubes & caps, swirl gel, glow in the dark stickers, confetti assortment, 2 gaskets, nozzle tip and instructions.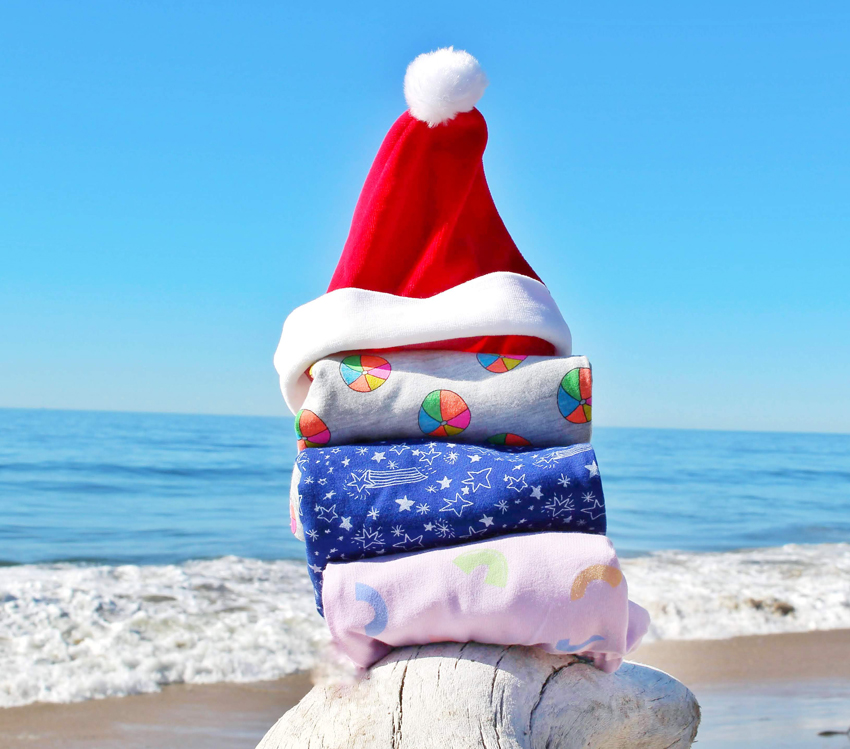 Not your brother's boxers, My Pipers are reinvented boxer shorts for girls! No more front open fly, ugly plaid, itchy fabric, my pipers are tailored for the perfect fit under skirts and dresses, tagless, and crafted from the softest 100% organic cotton.
The eco-friendly, innovative gift packaging is made with zero plastic, crafted from sustainable sources, and converts into an Art Easel, along with our 100% newspaper recycled colored pencil! Kids use them for underwear, overwear, playwear, sleepwear, loungewear, beachwear, anywear! They are the perfect stocking stuffer and must have for all kids and teens this holiday season!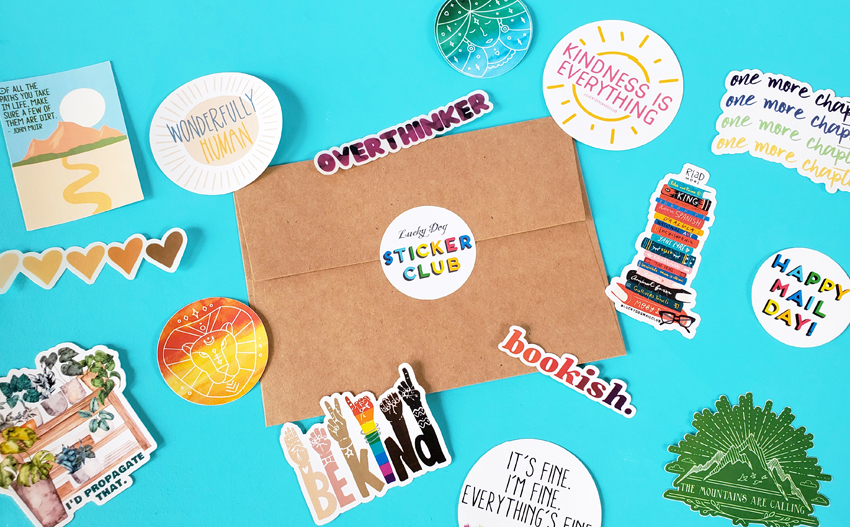 Not for the faint of heart, the Lucky Dog Sticker Club brings you 5 fresh stickers to your mailbox every month for only $7 with free shipping. This is the perfect gift that keeps on giving for someone in your life who loves stickers. Stickers are selected based on a survey filled out by the recipient, and in their birthday month, they'll receive a special surprise birthday gift from Lucky Dog.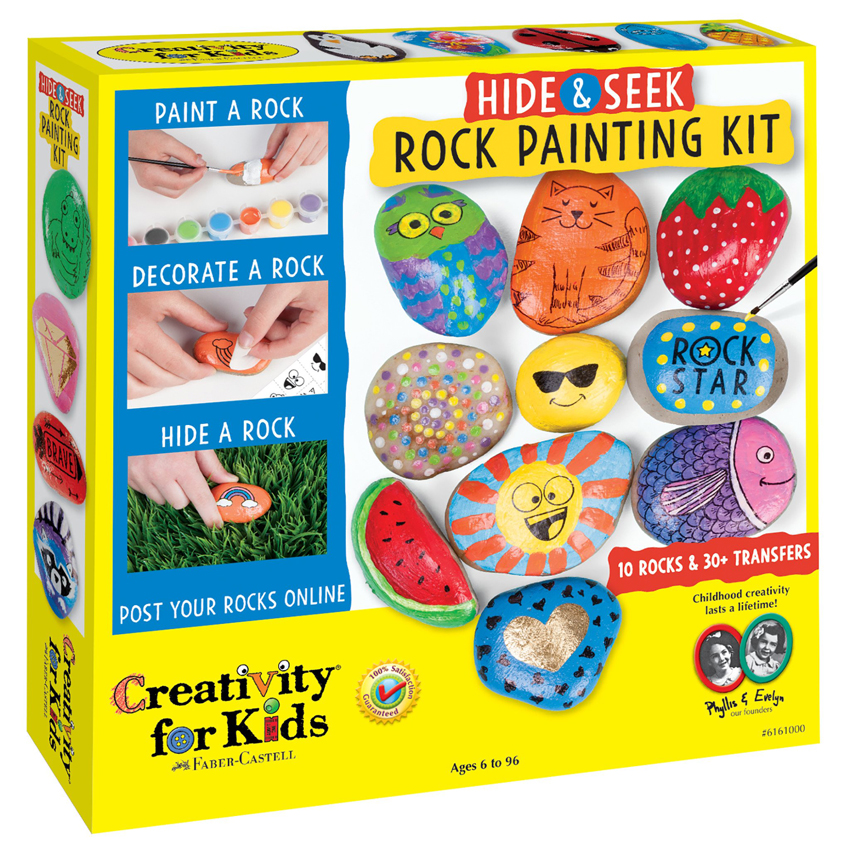 Hide & Seek Rock Painting Kit is a new twist on our favorite 2007 Deluxe Rock-a-Doodle Kit. It's weather resistant and perfect for you, your friends and family to paint rocks to hide outdoors to spread kindness, encouragement and happiness throughout your community – one rock at a time.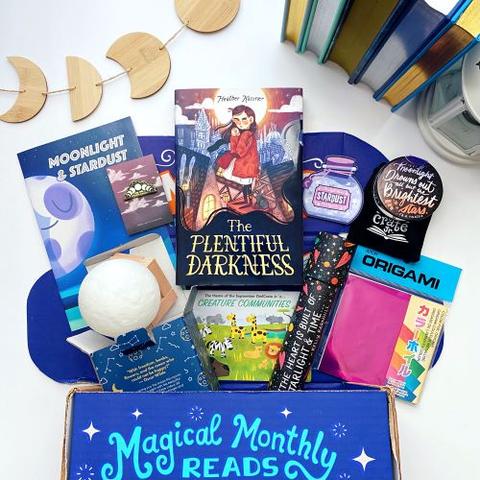 Encourage your child to be a lifelong reader with OwlCrate Jr.'s monthly subscription box for kids ages 8-12. What's really cool about OwlCrate is that subscribers get more than just a book—they get a whole themed experience including 4-6 goodies, a hardcover book, at least one usable item or activity to encourage creativity, imagination and exploration, plus an exclusive letter from the author and a collectible monthly sticker.
Each monthly box is curated for kids of all genders and the books are published within 45 days of ship date. The books are either standalone stories or the first in a new series. Past themes included Code Breakers, Bump in the Night, Rebels & Rulebreakers and more! Available for one time box, three or six month subscriptions. More information: www.owlcratejr.com.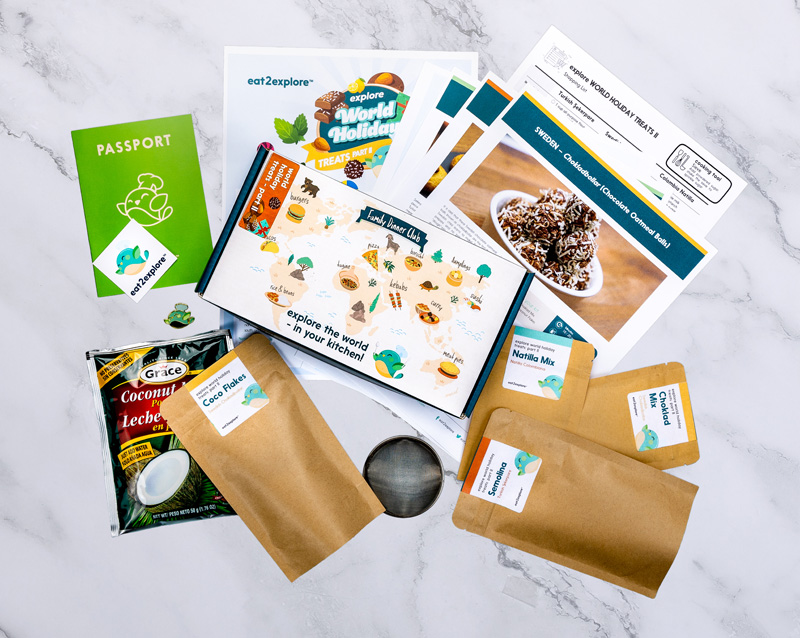 eat2explore's World Holiday Treats Part II is a fun, limited-edition, holiday treat box that includes popular holiday treat recipes and ingredients from Turkey, Sweden and Colombia. Kids will have a great time learning about the history of Turkish Sekerpare, Swedish Chokladbollar (chocolate oatmeal balls) and Colombian Natilla (Christmas custard) while baking up tasty treats. eat2explore's holiday treat box provides tools for families to bake together, learn and dine on different desserts and cultures. Each of the boxes include easy-to-follow recipes and shopping list. www.eat2explore.com.
Teen Gift Ideas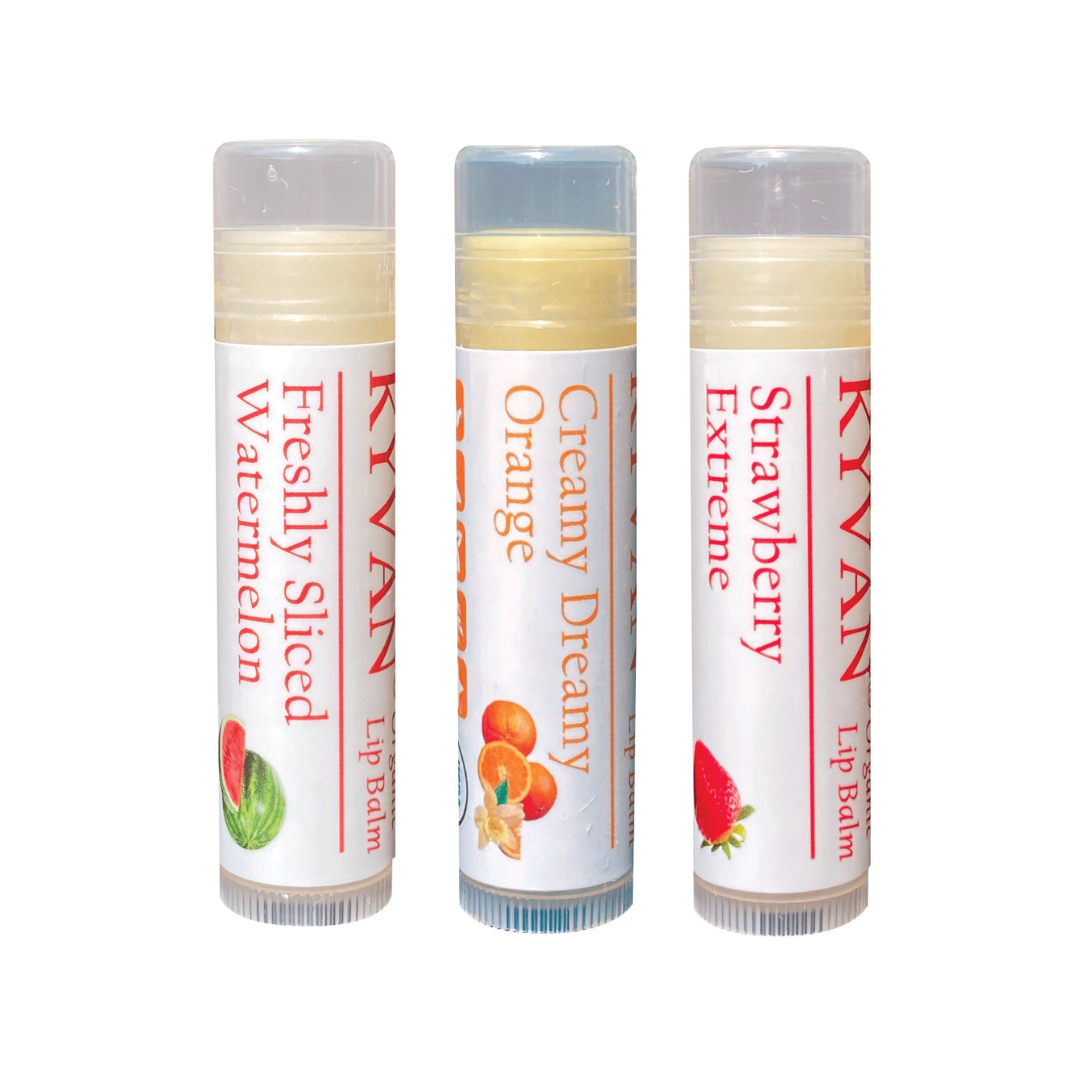 Our Fruit Extravaganza Lip Balms are made with ingredients that are essential to the Health of your lips! Give your lips some TLC with our Hydrating Lip Balms!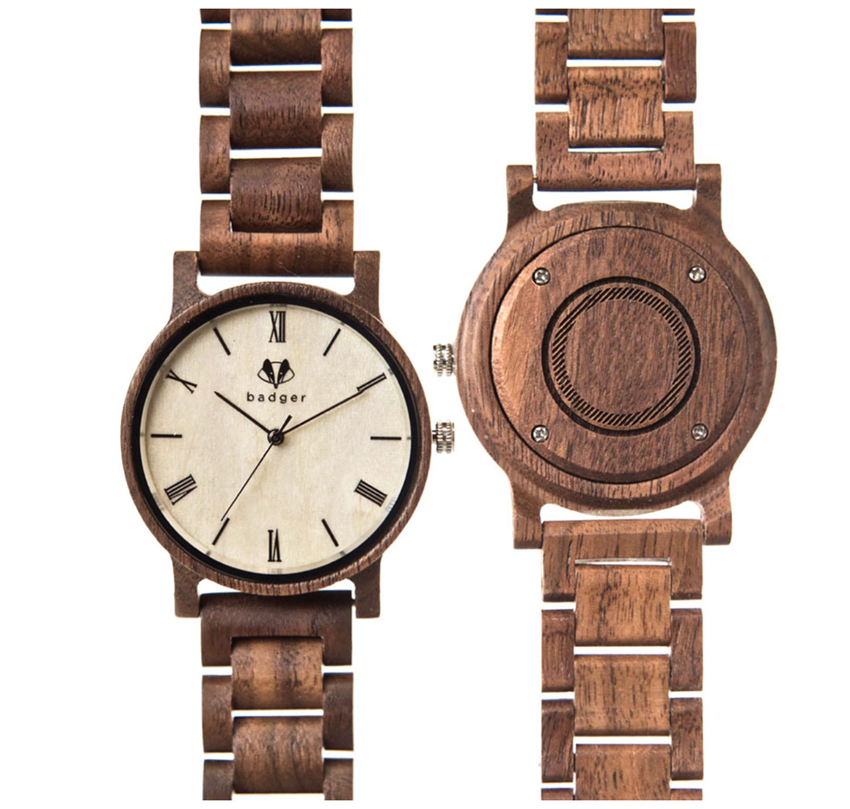 This sandalwood link chain watch is a unique and classy piece that can be worn on any occasion. Make this gift even more meaningful by putting a special message on the back, so he always has you close to him.
This watch is made from real sandalwood and stainless steel, so it is guaranteed to stand the test of time. This will quickly become your man's instant favorite, and he will never want to take this watch off! Other watch styles can be found here.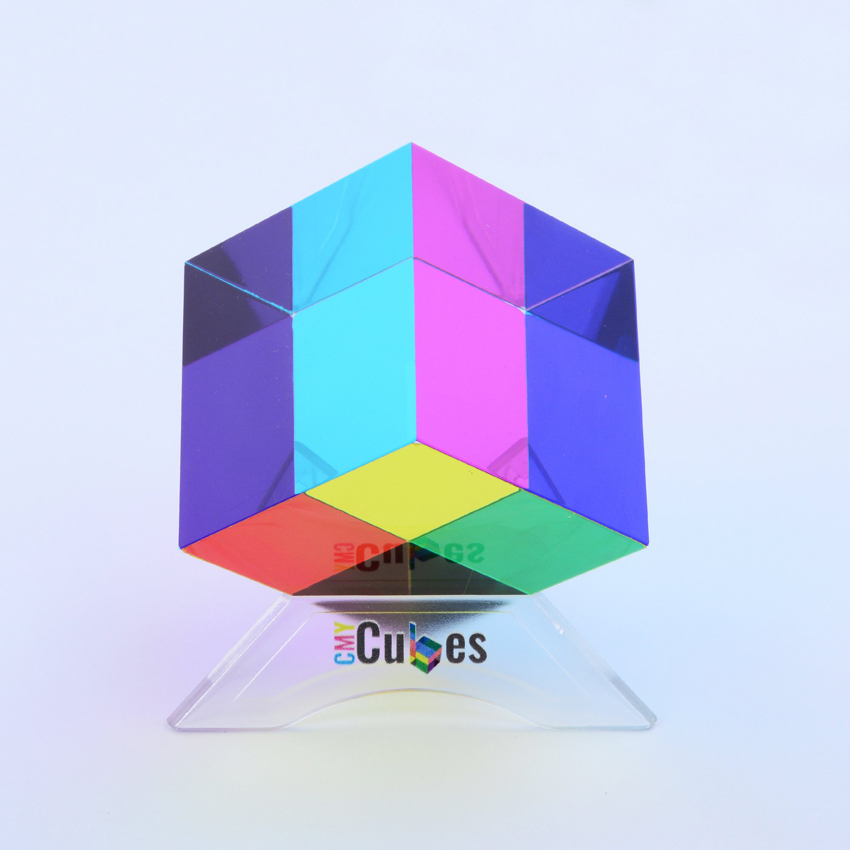 The CMY Cube is the most curious and utterly magnificent education toy you will ever own. This magical cube appears to create an ever-changing spectrum of colour, providing you with endless enjoyment.
Each face of the translucent cube is coated in electromagnetically subtractive materials which at first, appear as cyan, magenta, or yellow. Twisting and turning the geometry creates new combinations, resulting in the appearance of new colours.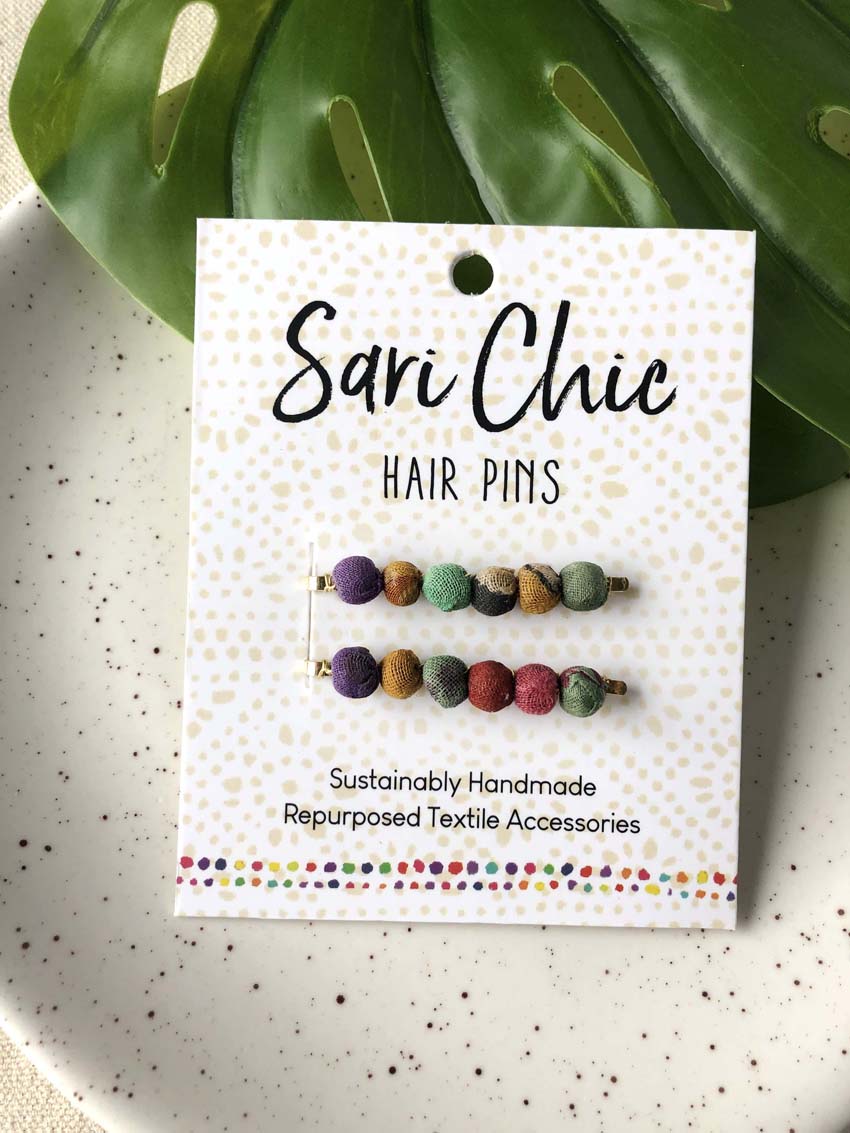 The Sari Chic Hair Pins : A row of six colorful Kantha beads gives the traditional bobby pin a pop of sustainable style. Each set of two pins is carded and ready for gifting. Each piece is made from recycled textiles, so colors and patterns are all one-of-a-kind and will vary.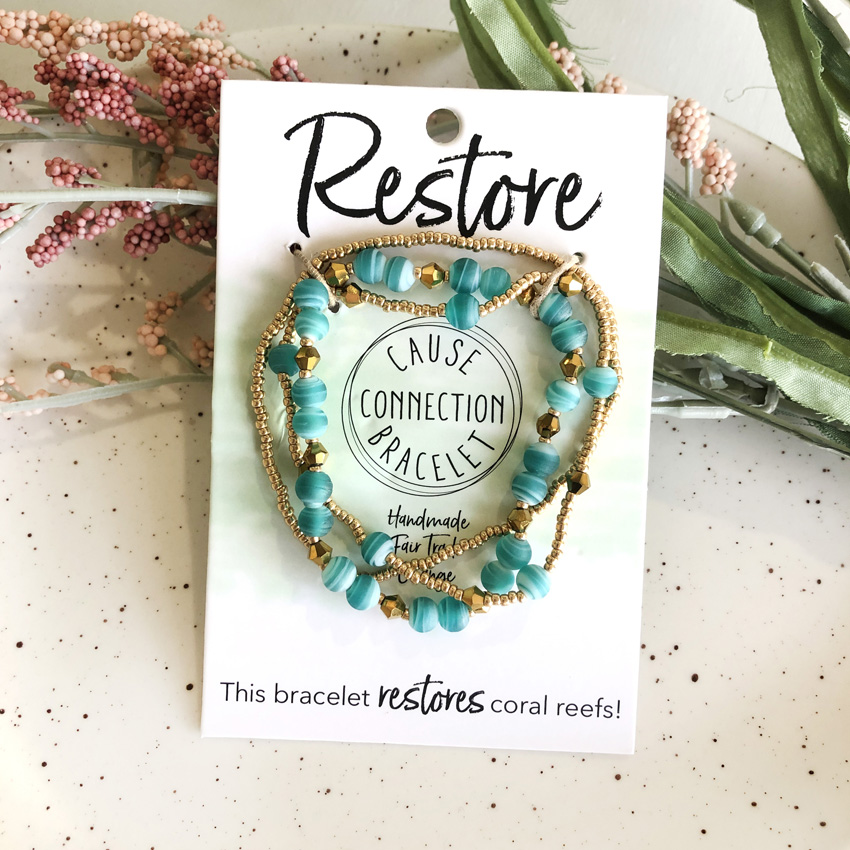 The Restore Cause Bracelet: The Restore bracelet creates goodness on so many levels! Each three-stranded bracelet is handmade by women artisans in India, and also helps protect coral reefs & restore the ocean's ecosystem. This beautifully carded design makes a great gift for the nature lovers in your life!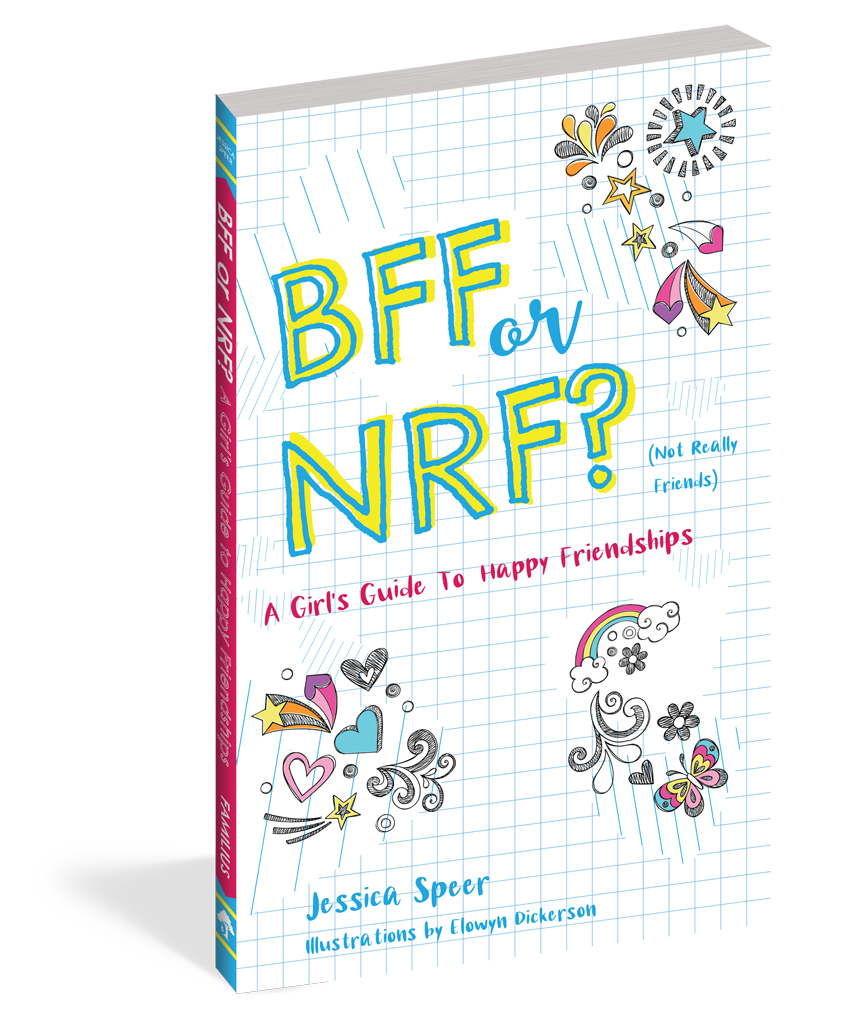 Friendships are tough to navigate sometimes. The preteen years can be particularly sticky, but we've got your back! Packed with fun quizzes, colorful illustrations, and stories, BFF or NRF (Not Really Friends) is the ultimate interactive guidebook to help girls learn the ins and outs of friendship.
Explore the topics of gossip, bullying, and feeling left out, along with ways to strengthen the friendships that mean the most to you.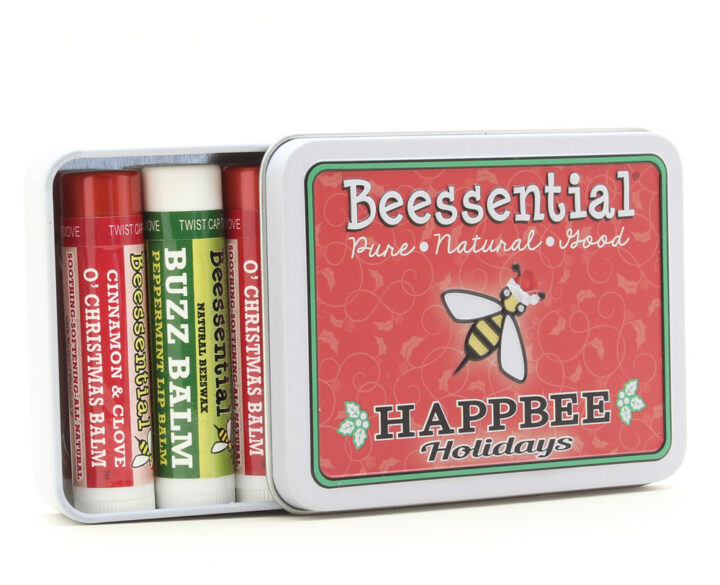 Beessential is a beekeeper-owned natural bath and beauty company in Ohio; all products are produced in Cleveland. Beessential Natural Lip Balm made with a unique blend of replenishing Virgin Olive & Coconut Oils, moisturizing Beeswax, Aloe, Honey, Hemp. Try our soothing Lemon Lavender and Orange Ginger and see why it has been voted the USA's Best Lip Balm by Total Beauty Magazine!
Now you can make up your own Custom Five-Pack of Lip Balms. Choose one flavor, or go crazy and chose five different flavors for those days when you need to change things up. Beessential's Pick Your Own Lip Balm Gift Tin is the perfect present for friends, family, teachers, the babysitter.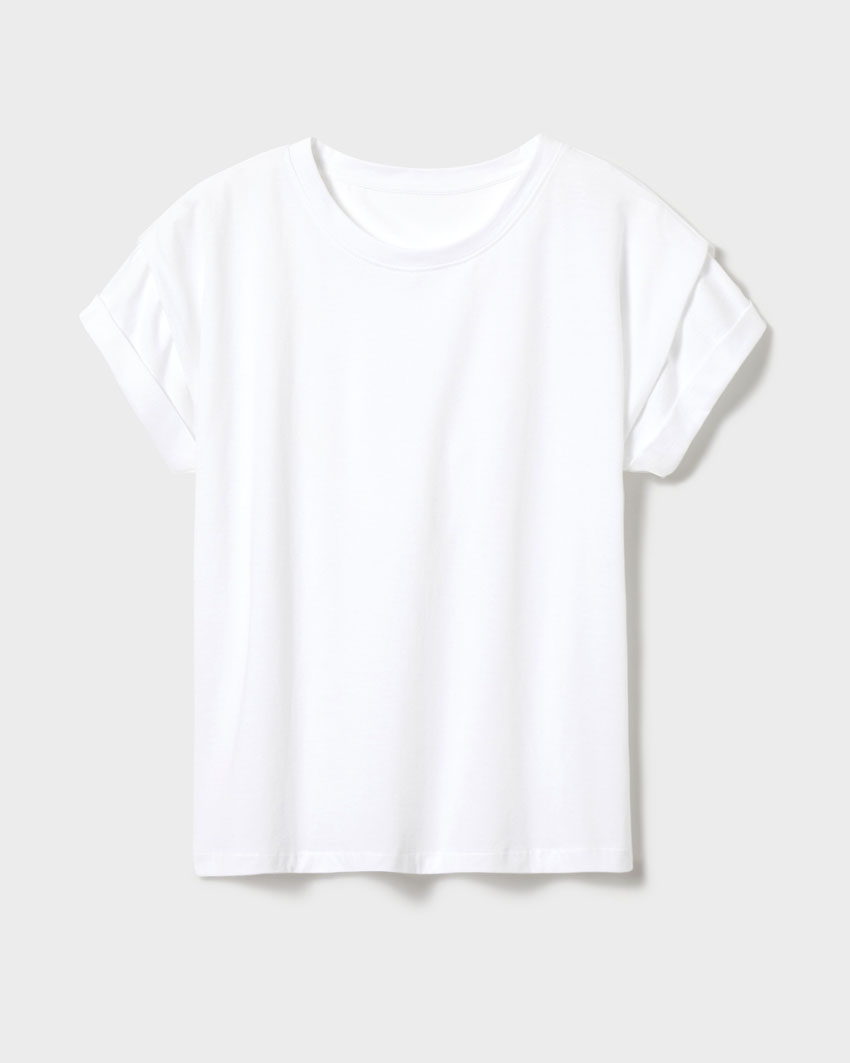 We all know the importance of (and stress in) finding the absolutely perfect T-shirt. A T-shirt is like a safety blanket in the world of fashion. The perfect t-shirt should always look good, be comfy and the no-brainer that works for every occasion. When you have pulled everything out of your closet and thrown it on your floor, there is no sweeter release than knowing you can slip on your favorite t-shirt and still look pulled together.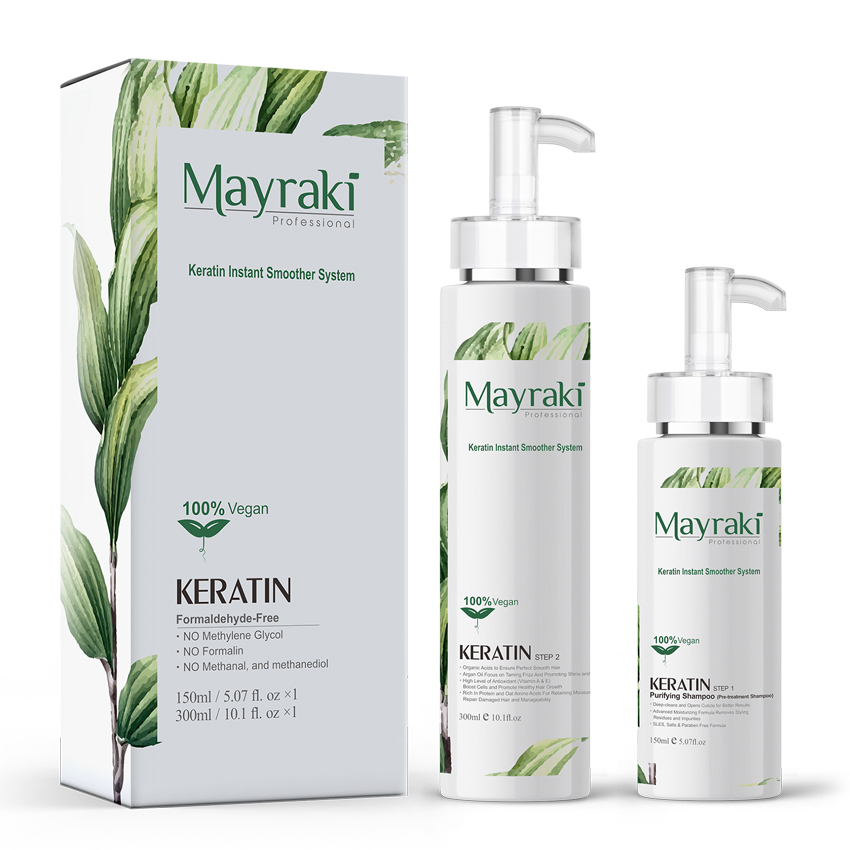 The Mayraki Organic Hydrolyzed Keratin Instant Smoother System is not like your typical salon-grade keratin treatment. It is 100% vegan, organic, sustainably-sourced, and cruelty-free so it is completely safe to use at home, environmentally-friendly, and safe for pregnant women or sensitive skin.
The formula is free of harmful chemicals that are usually found in salon-grade products such as formaldehyde so no need to worry about damage and handling toxic materials – very DIY friendly!