We hope you enjoy the products we recommend. Just so you know, burlap+blue receives a commission from products purchased from this site. Oh, and one more thing, prices are accurate and items are in stock at time of publication.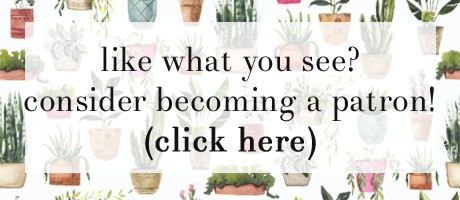 This post is sponsored by BabbleBoxx.com
I don't know about you, but I'm always on the lookout for the very best gift ideas for the people in my life. With both Father's Day and graduations right around the corner, my thoughts are turning to dads and grads and finding each the perfect gift.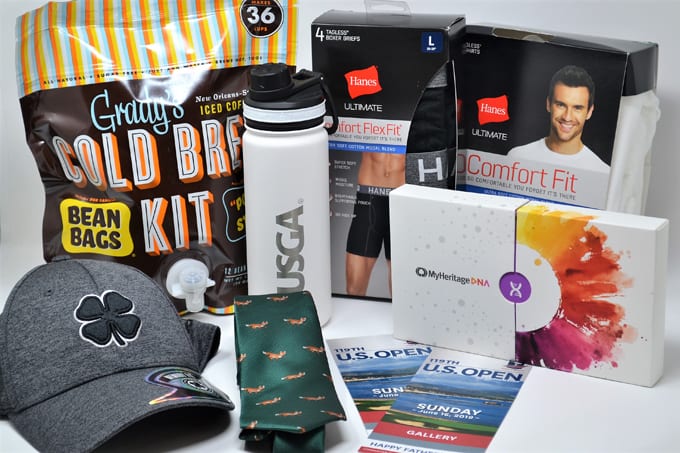 That's why I'm excited to share the latest, entertaining-themed Babbleboxx with you all! Babbleboxx is not a subscription service, but a curated box of products sent to bloggers to try out and review. This Babbleboxx features items perfect for gifting to the favorite dads and grads in your life. Keep reading for product information, promotions and more!
*************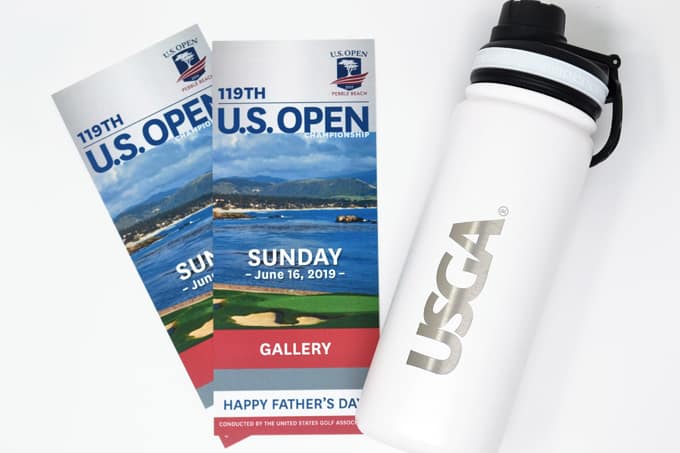 119th U.S. Open Championship
Attending the U.S. Open Championship is a "bucket list" item for many dads and grads. In 2019, the best golfers from around the world will compete for the U.S. Open Trophy at Pebble Beach Golf Links in Pebble Beach, California. What a GREAT way to celebrate and spend time with family and friends!
To get your own U.S. Open Championship tickets, visit usga.org/2019usopen when tickets (you can get them for as little as $60) go on sale June 11th 2018 (website will be live beginning on the 11th). My husband occasionally watches golf, and my 9-year-old has started showing interest in the sport; I'd love to take them both to a U.S. Open Championship sometime!
Go here to get U.S. Open Championship Tickets!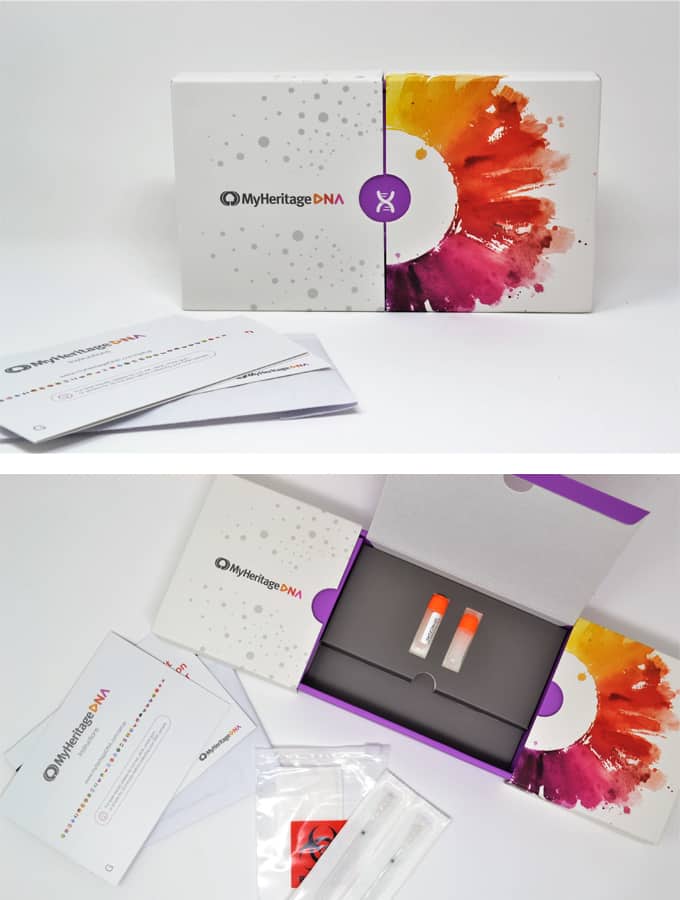 MyHeritage DNA test kit
I've always been fascinated by DNA testing. MyHeritage, which utilizes the best and most advanced technology, is the most popular go-to for family history research and DNA testing. The DNA testing kit comes with everything you need to find your DNA Matches (people who are likely related to you based
on your shared DNA) and Ethnicity Estimate (which portions of your DNA are estimated to originate from each of our 42 supported ethnicities).
I'm especially interested in the Ethnicity Estimate, and think this would be a fun and interesting gift for dads, grads, and everyone in between! What a great way to uncover your roots, learn about your heritage and find out more about who you really are. I love the easy-to-decipher instructions, and that MyHeritage is at a great price point for gifting (under $80!)
Through June 17th, kits are only $59!
Use the coupon code BABBLEBOXX1 to get free shipping on your own DNA kit!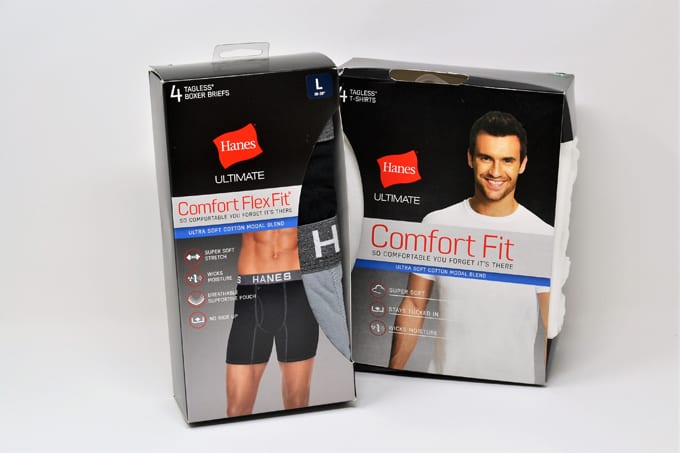 Hanes Ultimate™ Men's Comfort Flex Fit® Ultra Soft Boxer Briefs & Hanes Ultimate™ Men's Comfort Fit White Crewneck Undershirt
My husband has always been a big fan of Hanes Ultimate™ products, so I was so excited to get a chance to have him try these out! The Hanes Ultimate™ Men's Comfort Flex Fit® Ultra Soft Boxer Briefs are just what they claim to be-ultra soft (due to a combination of cotton/modal), and easy to wear all day long. They feature a no ride-up leg, a soft, stretchable Comfort Flex® waistband and are tag-free.
The Hanes Ultimate™ Men's Comfort Fit White Crewneck Undershirts are an everyday staple for my husband. They features Cool Comfort wicking fabric to keep you cool, and a Lay Flat Collar to keep its shape, even after multiple washings!
Get 50% off your own Hanes Ultimate™ items using the links below:
Hanes Ultimate™ Men's Comfort Flex Fit® Ultra Soft Boxer Briefs
Hanes Ultimate™ Men's Comfort Fit White Crewneck Undershirt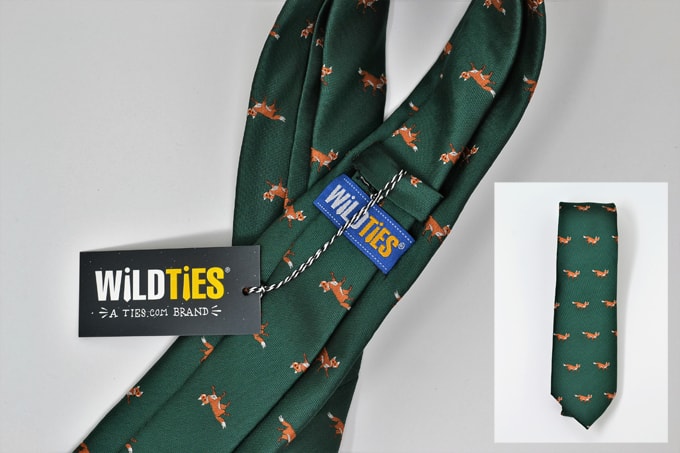 Ties.com
Ties.com believes that dressing well doesn't have to be boring (I happen to agree). They have hundreds of ties perfect for a Father's Day or graduation gift, in various themes including sports, polka dots, stripes, plaids, florals and more! The styles range from bold to classic to humorous and everything in between!
We received the Prowling Foxes Tie, a classic, yet fun, tie with a hand-designed fox print. It's the perfect, subtle way to add a bit of personality to your dad or grads wardrobe! Ties are the quintessential gift for men, and with good reason! It's a thoughtful, yet fun, gift that they can use again and again (and you can be sure they'll think of you whenever they wear it).
Head to Ties.com and use the coupon, TIESXBABBLE15, to get 15% off your order!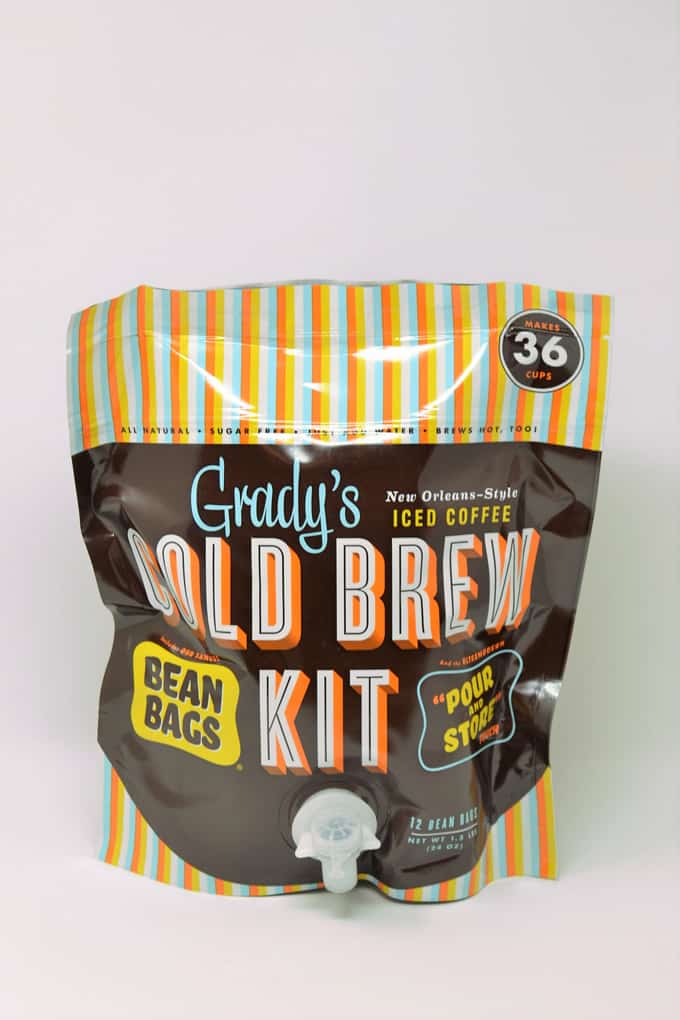 Grady's Cold Brew – Bean Bag Cold Brew Kit
I love a good cold brew coffee, so I was thrilled to have the chance to try Grady's Cold Brew! Featuring the ultramodern "Pour and Store" package, making your own delicious cup of cold brew coffee couldn't be easier!
Here's how it works: The Bean Bags (bags with ground coffee beans, chicory, and spices) soak overnight in water, and then, in the morning, remove bags and your cold brew is ready! Your cold brew will stay fresh for two weeks after brewing, and the pouch can be reused!
When you're ready to drink, just mix one part Grady's with one part milk (or water for black coffee). The best part? Each Cold Brew Kit makes 36 servings of cold brew at less than a buck a cup! I loved the flavor and convenience of Grady's Cold Brew, and I especially love the fact that the pouch is reusable. What a FUN gift for grads and/or dads!
Through June 30th, get 20% off Sitewide with code BABBLEBOXX20.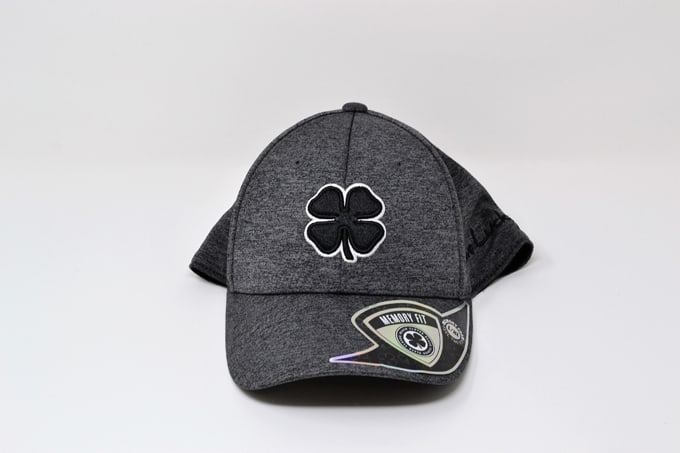 Black Clover Hat
For the men in my life, hats are always a good gift option. It can't just be any hat, though. Only high quality and extremely comfortable hats will do, like this Black Clover hat! Featuring their trademark distinct clover on the front and the motto "Live Lucky" on the side, a Black Clover hat is hard to miss!
Personally, I love the positive motto and simple and clean styling of Black Clover hats, and I know my husband will love the comfort and quality! If you're looking for a gift for dads or grads that will become a favorite, this Black Clover hat very well may be just the thing!
Through June 30th, use code "lucky15" for 15% off your purchase!
What did you think of this latest Babbleboxx? Did you find a unique gift idea for the grads and dads in your life? I'd love to hear about your favorite find!