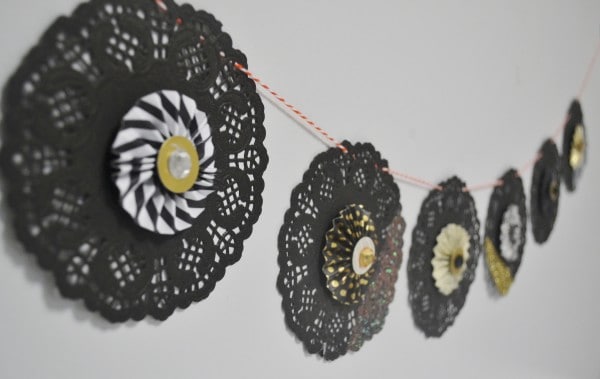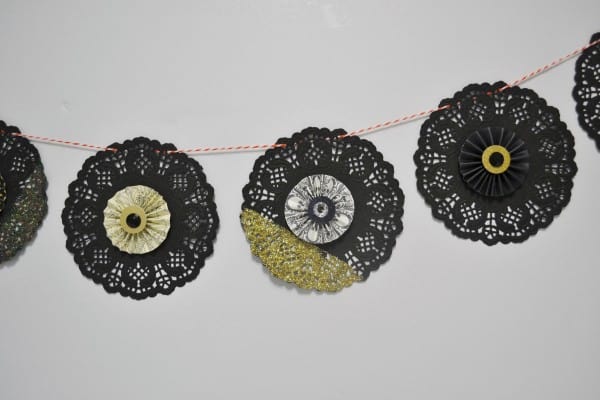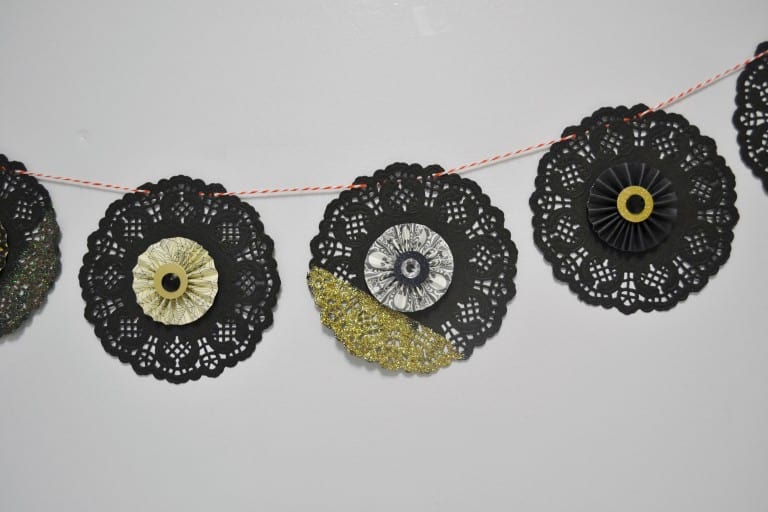 I love all the different colors of paper doilies you can find in craft stores now. I never quite know what to do with them, but I was inspired the other day to use them to create a simple Halloween garland. All it took was doilies, a few embellishments and glitter (of which I never have a shortage of). There are so many ways to customize these, I am already looking forward to creating a white and red one for Christmas, and a pastel-colored one for Spring!
Black Doilies (you can use orange or even white, if you don't have black)
Glitter (I used gold, white and orange)
Baker's Twine
Embellishments (found at Michaels)
Mod Podge Matte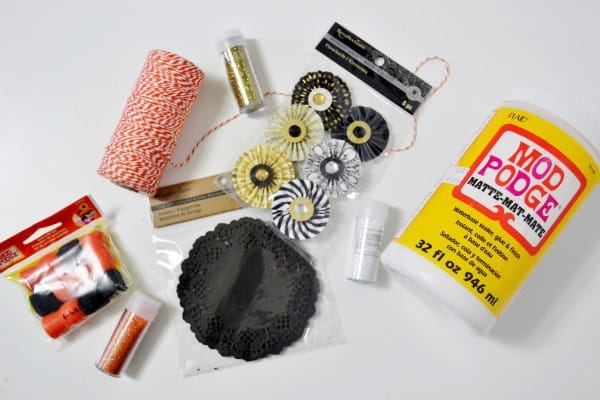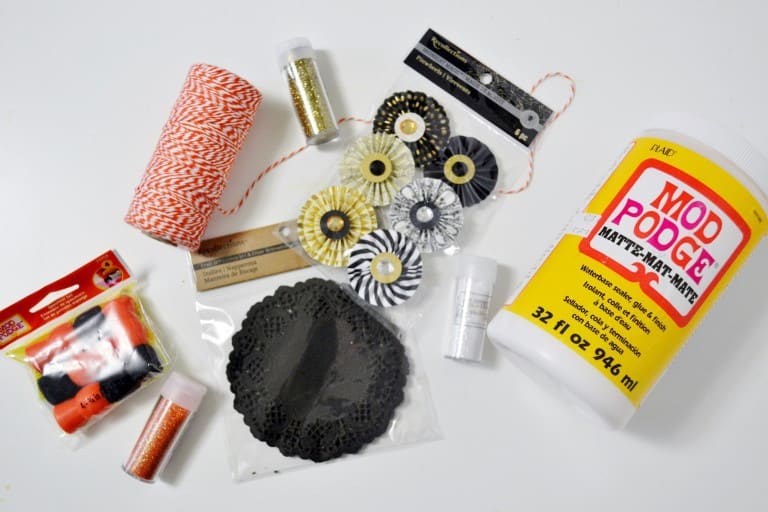 Step 1: I used 6 doilies for this garland (though you can make yours longer, if you'd like). Using your spouncer, add Mod Podge to a section of your doily. I used painters tape for the first one, but had a hard time removing it without ripping the doily. I did the rest without the tape and it worked just fine. I glittered 3 of my doilies: one orange, one white, and one gold.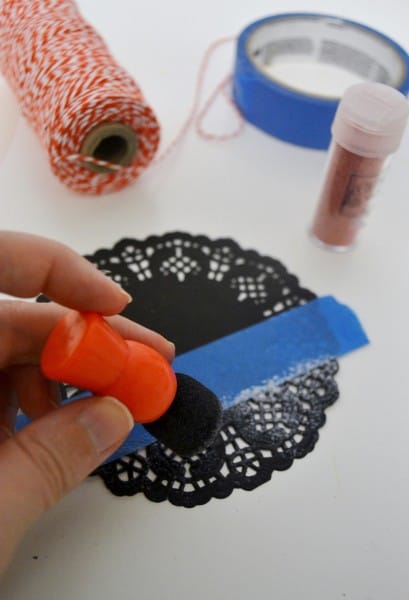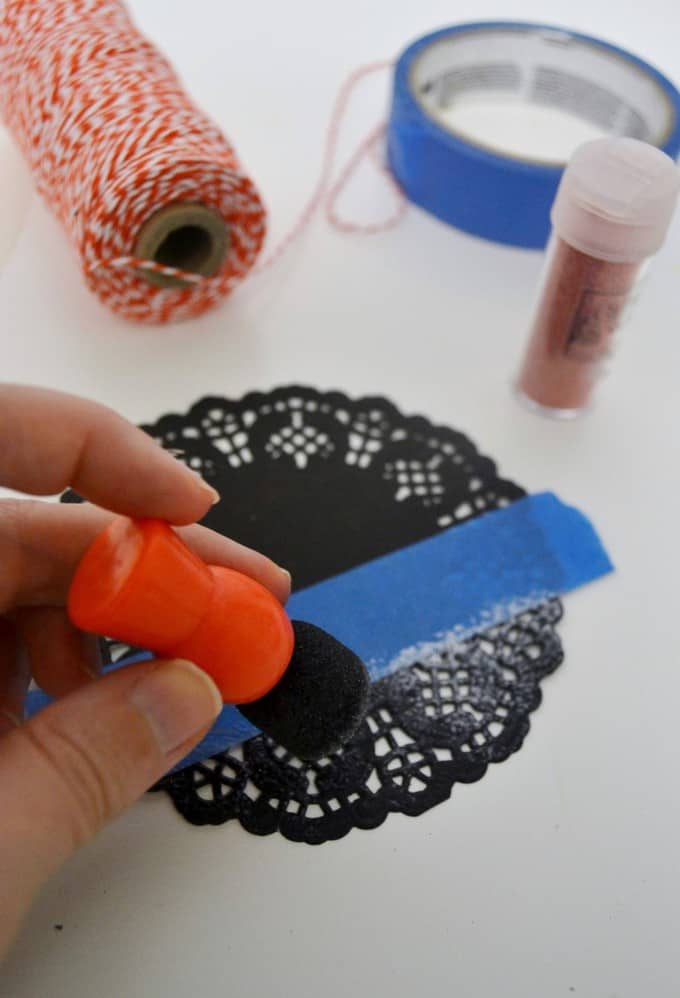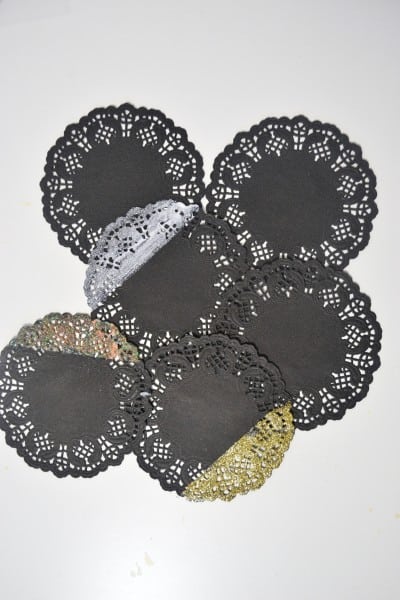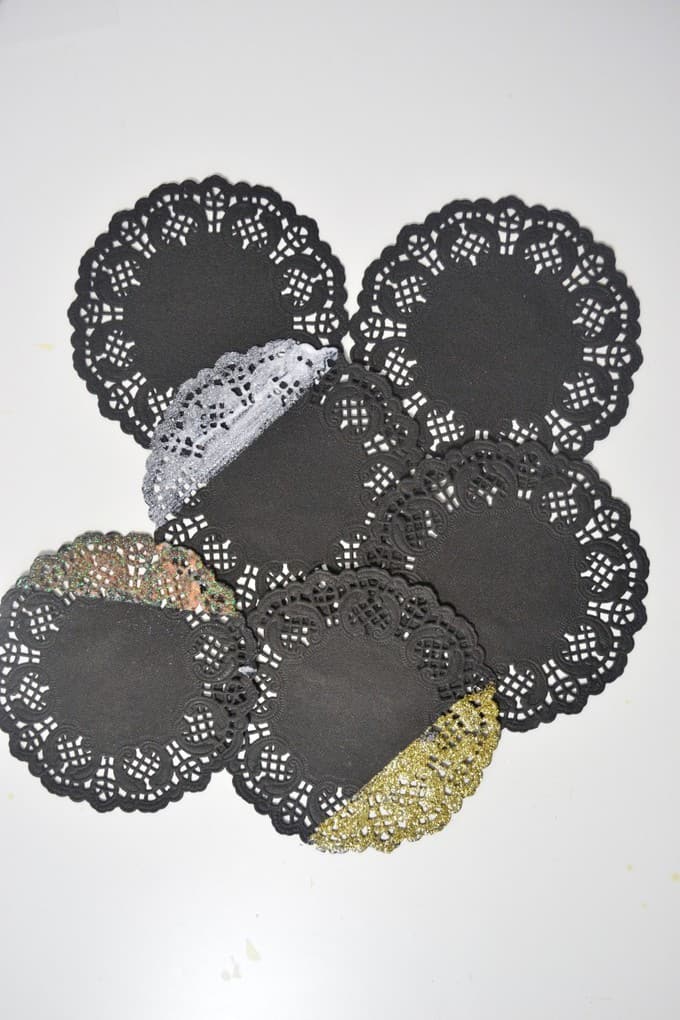 Step 2: Once the doilies are dry, add a simple embellishment to the center of each. Take a length of baker's twine, and wind through each doily…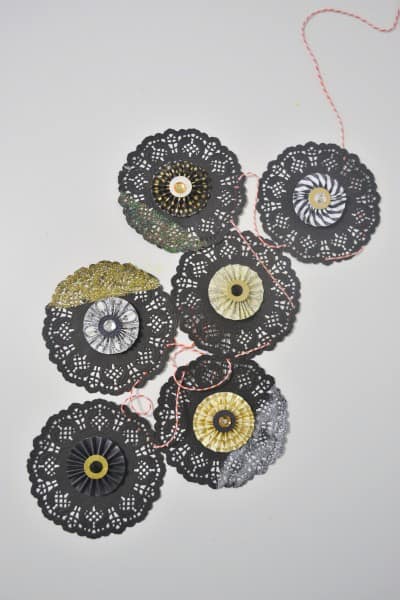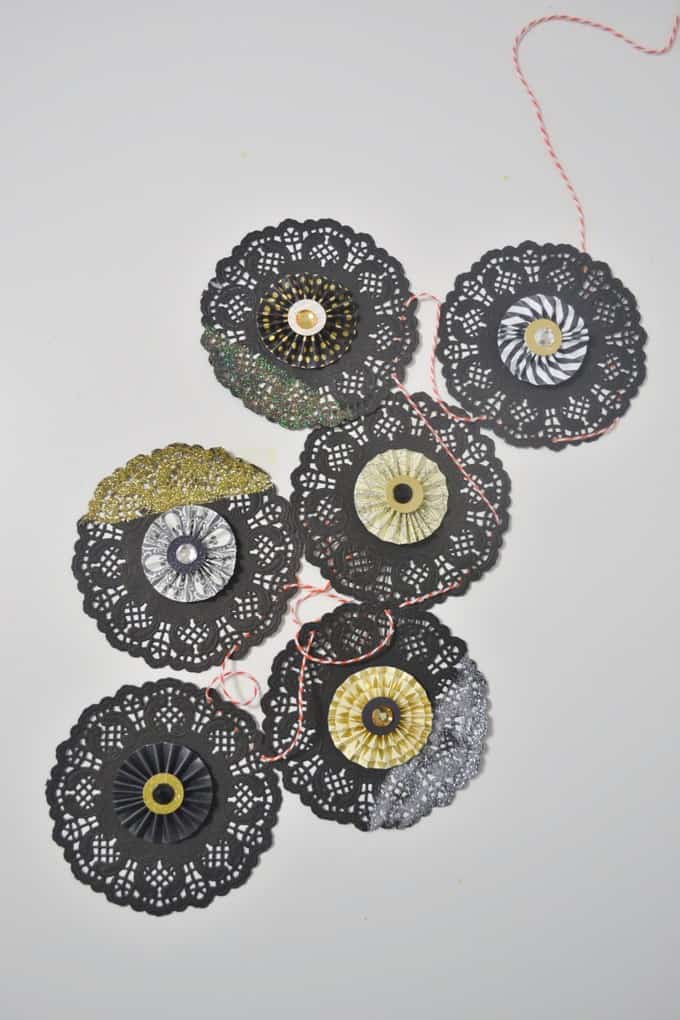 And that's all it takes! Hang from a mantle, empty frame, or anywhere else you'd like a touch of Halloween decor…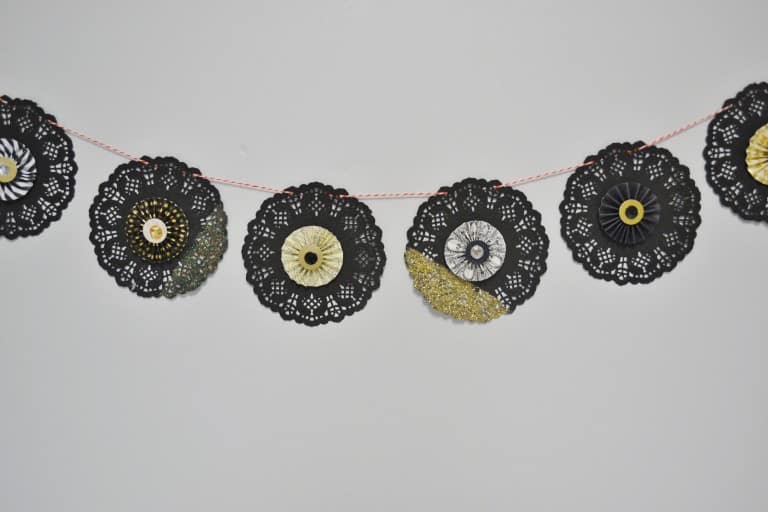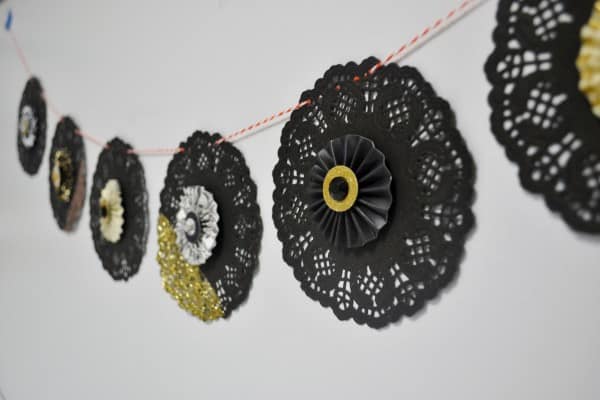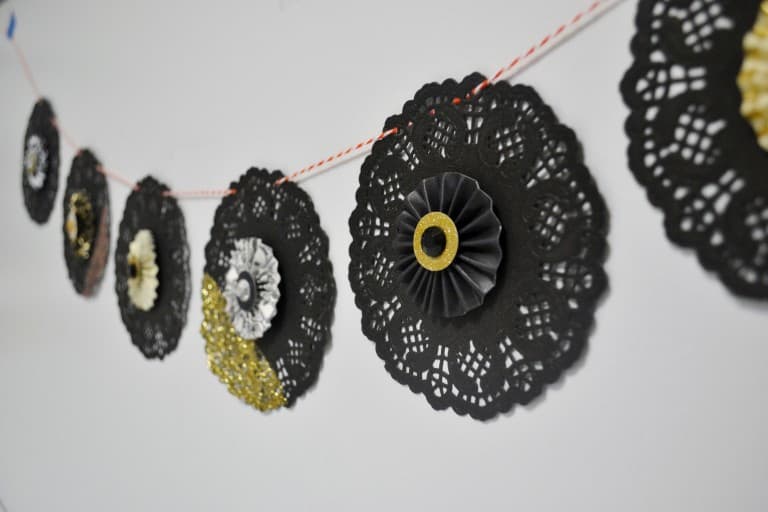 I now have over 50 mod podge crafts in the archives. Take a look, I guarantee you'll find something to inspire your next podgy project! Thanks for reading!