Sharing three free hummingbird art printables with you today! These simple and sweet printables are perfect for inexpensive wall decor for your home!
Of all the birds we love to see hanging out in our yard, hummingbirds top the list. Symbolically, they embody wonder and beauty, and the enjoyment of life. Who wouldn't want a little more of that in their lives?

Today, I'm sharing three free hummingbird printable designs: one in gold, one in a feather & floral design, and one in a turquoise watercolor design. These are perfect for gift-giving, a gallery wall, or to frame and display on a mantel or shelf.
Choose your printable, download to your computer, and print. You can either print at home, or send to your favorite photo printer. All files are sized to 8×10.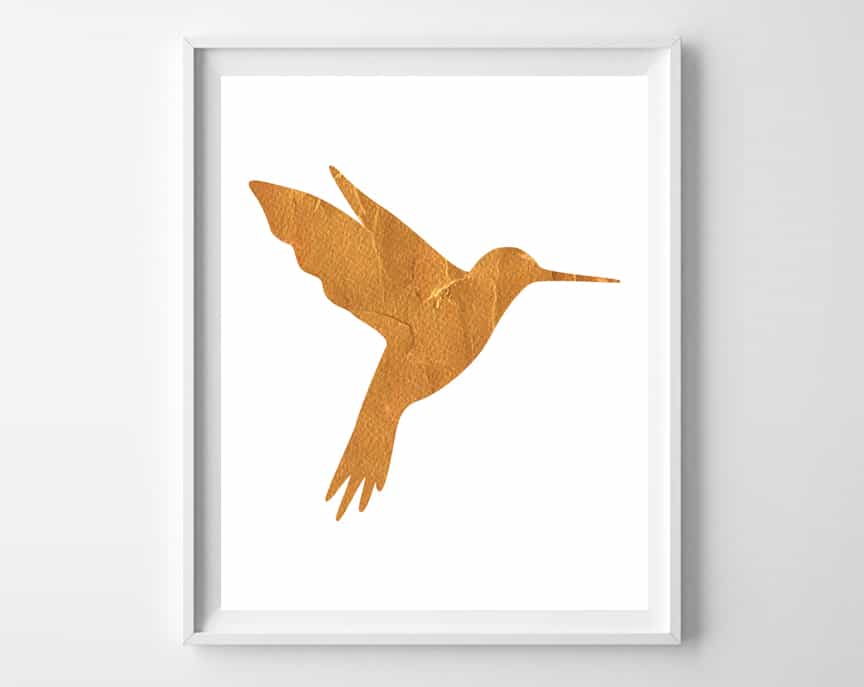 download gold hummingbird here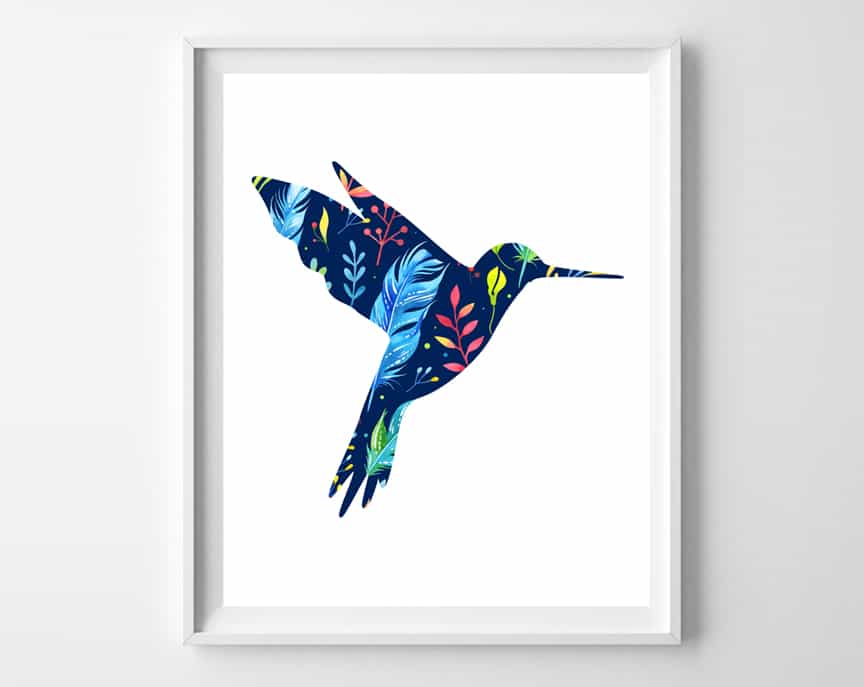 download feathers & floral hummingbird here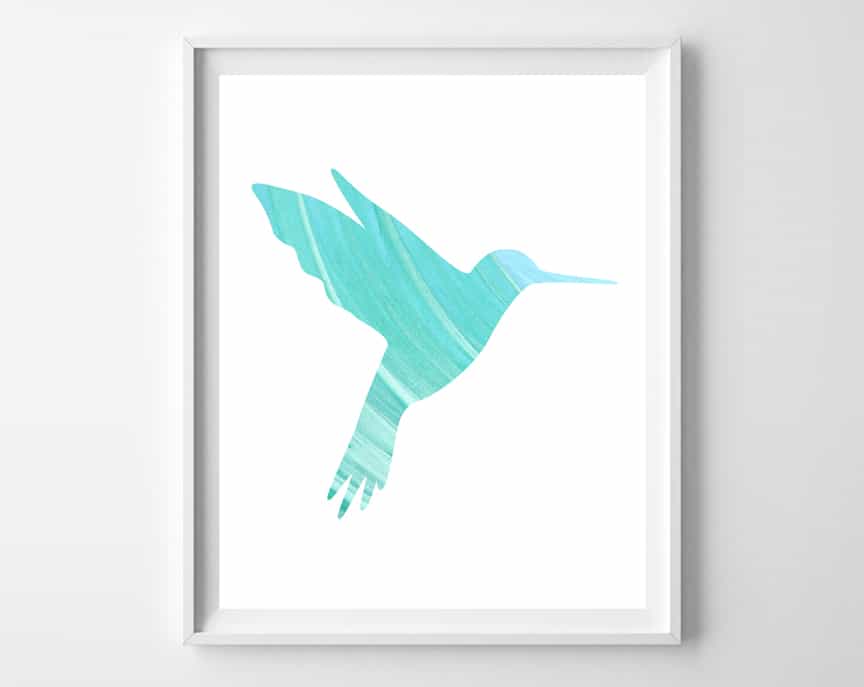 download turquoise hummingbird here
I just adore all three of these designs, but I think the feathers & floral printable is going to make an appearance in my living room. Which is your favorite design?
Thanks for reading all about my hummingbird printables! Have a lovely day!
Love free printable art? We have so many printables in our archives, from state art, to nursery printables, to inspirational art for your home and office.