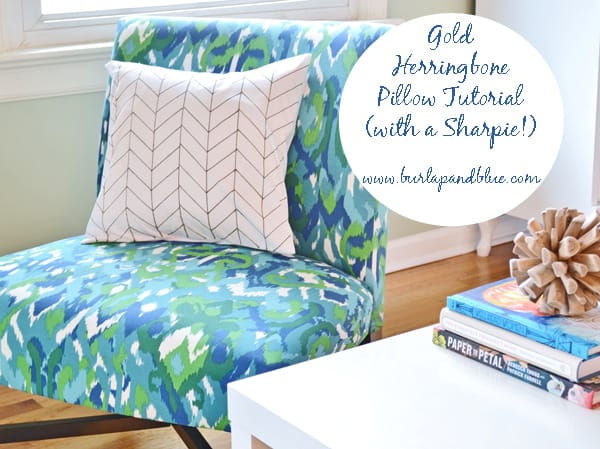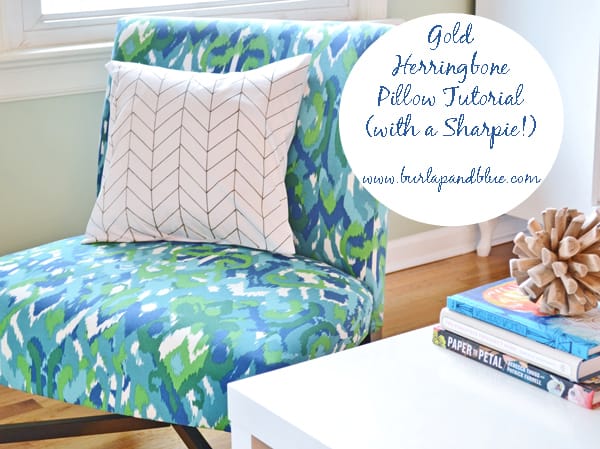 Hello, Lovelies! After creating my Sharpie-embellished photo mats last December, I've been on the lookout for other ways to use this versatile crafting tool. So why not combine some of my favorite trends (gold! herringbone!) and create an easy Sharpie pillow?
All you need for this project is a pillow cover (I quickly created an envelope pillow cover using this tutorial), Sharpie, and a straight edge. Using the Sharpie and straight edge, create your herringbone pattern….
The whole process took about 15 minutes or so, and it just might be the best spent 15 minutes of your day…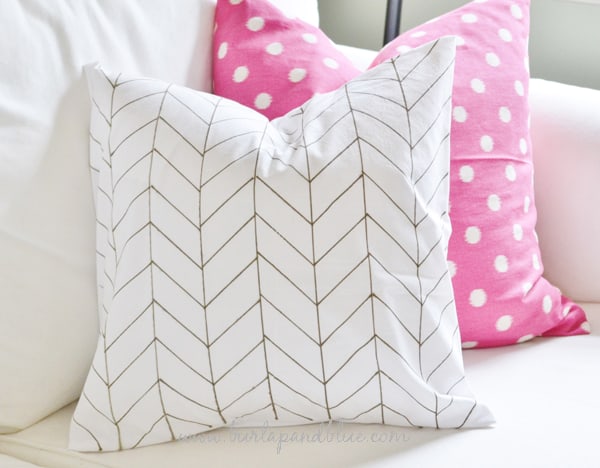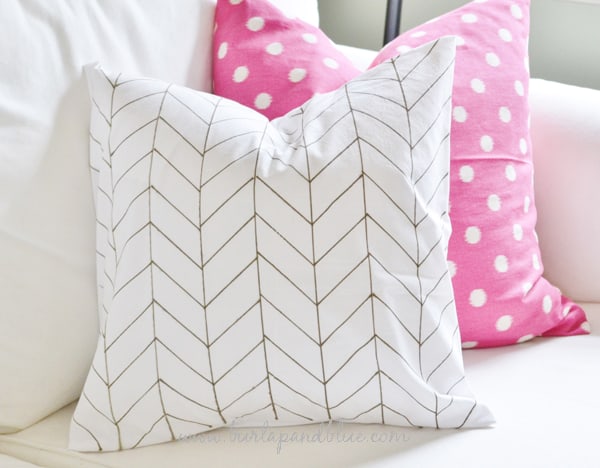 Thanks for reading all about my herringbone pillow! Have a lovely day!