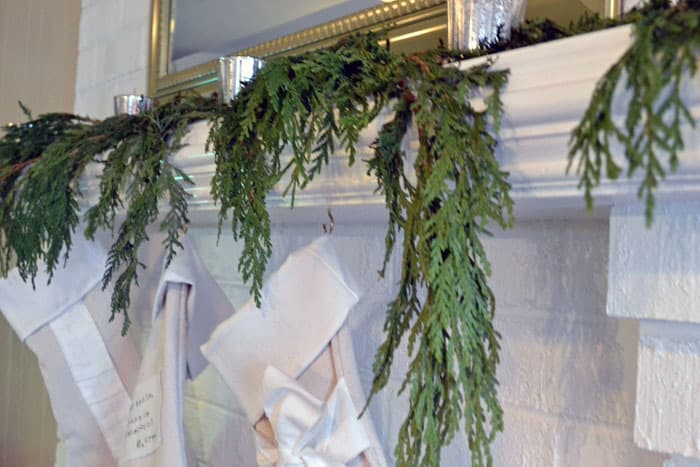 Have ya'll seen the beautiful, live greenery at Trader Joe's this season?
I went the other day, and found some gorgeous swags, garlands, and wreaths-all under $10!
I bought a garland, and used it on my mantel (above)…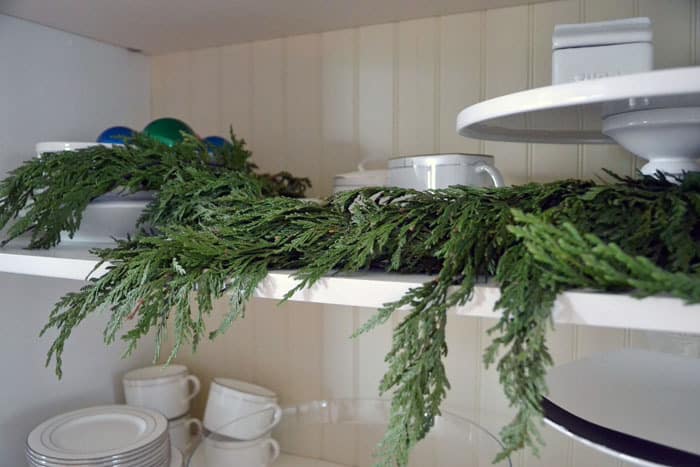 …in my china cabinet…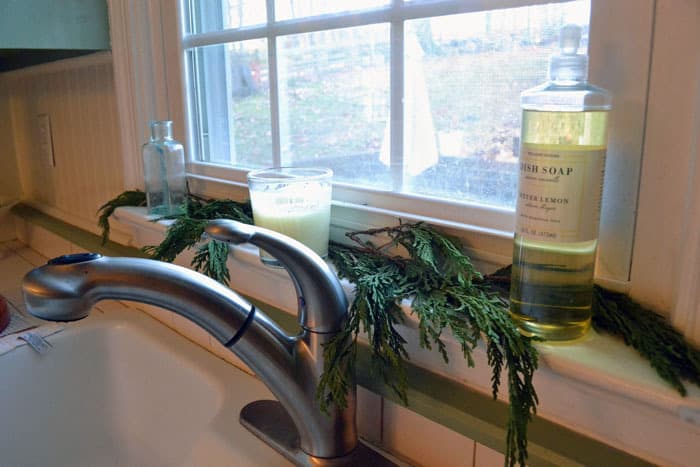 …and on my kitchen windowsill.
Other than a tree, how much live greenery do you tend to purchase for the Holidays? I'm considering purchasing a couple of wreaths as well, but am planning on buying those from a local farm over the weekend (wasn't sure how great their garland selection would be, so I wanted to snap this up when I found it).
Thanks for reading!!