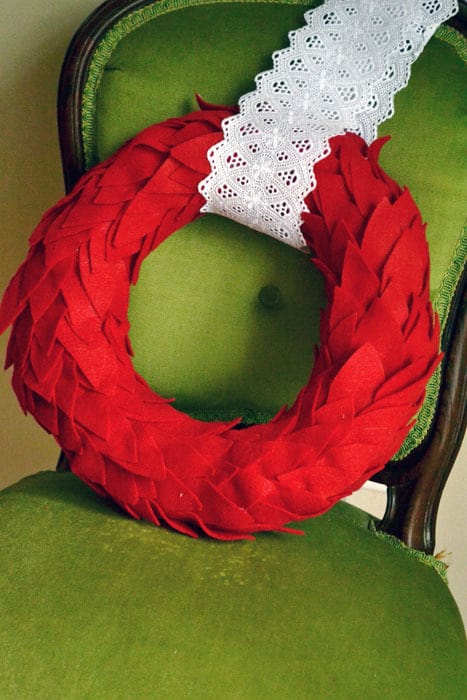 Remember my leaves and lace wreath from the Fall? I loved it so much, that I updated it for the Holidays!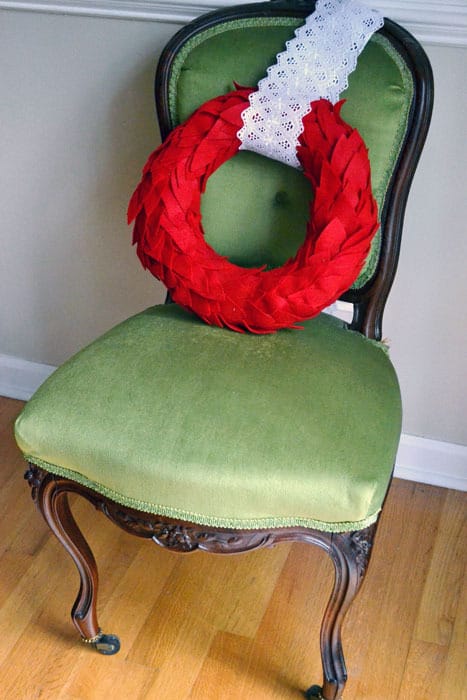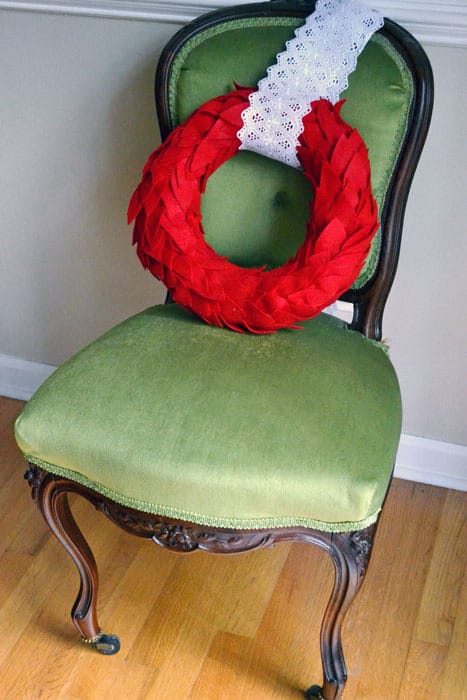 This came together quickly and easily during a recent movie night (The Accidental Husband-such a great movie).
Like my moss-y green prop? It's a recent thrift store find-I can't wait to finish recovering it and share it with you all.