This post is sponsored by Graco, but the content and opinions expressed here are my own.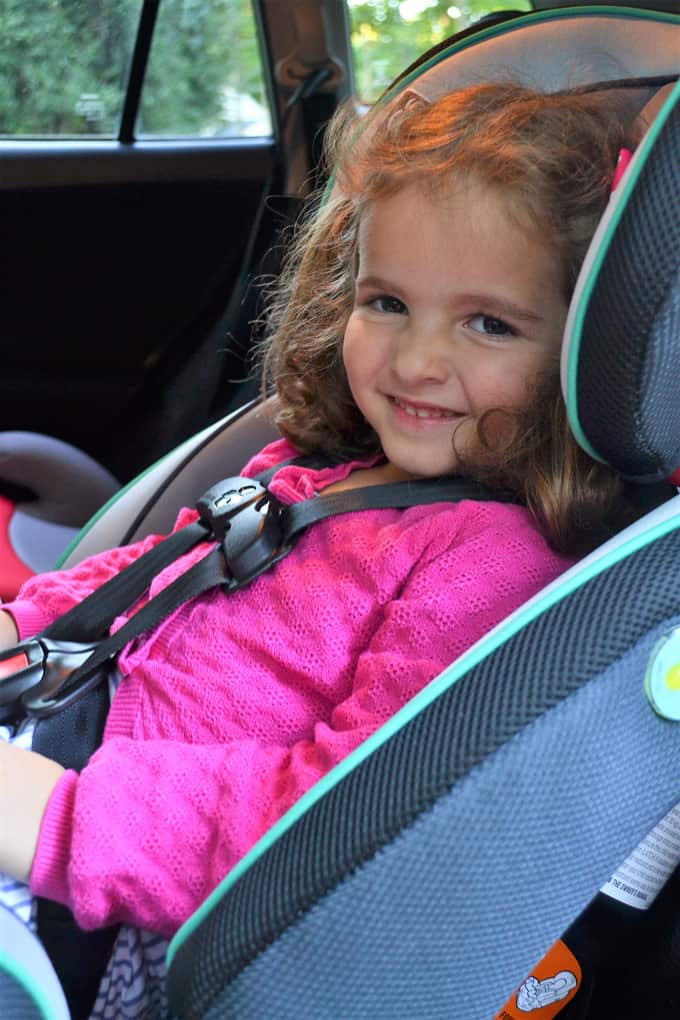 I'm always on the lookout for innovative products for my little ones. Looking to upgrade my daughter's carseat, AND choose something that will be able to grow as she grows, we chose the popular mom favorite–Graco!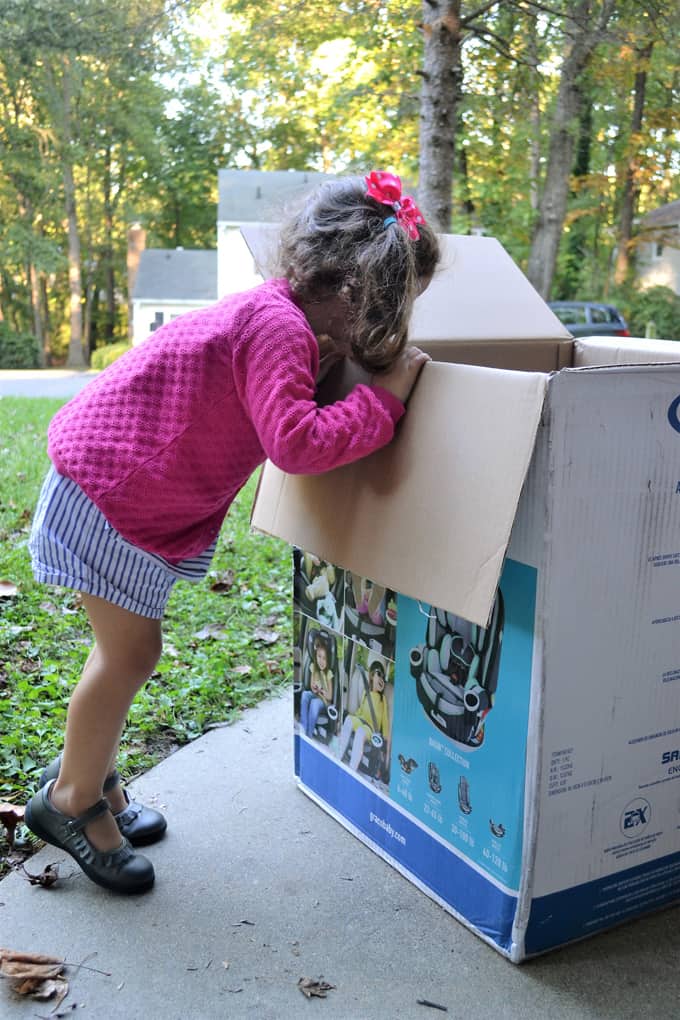 After much research and consideration, we decided on The Graco 4Ever, which we purchased from Walmart.com. With free two day shipping, it was hard to beat!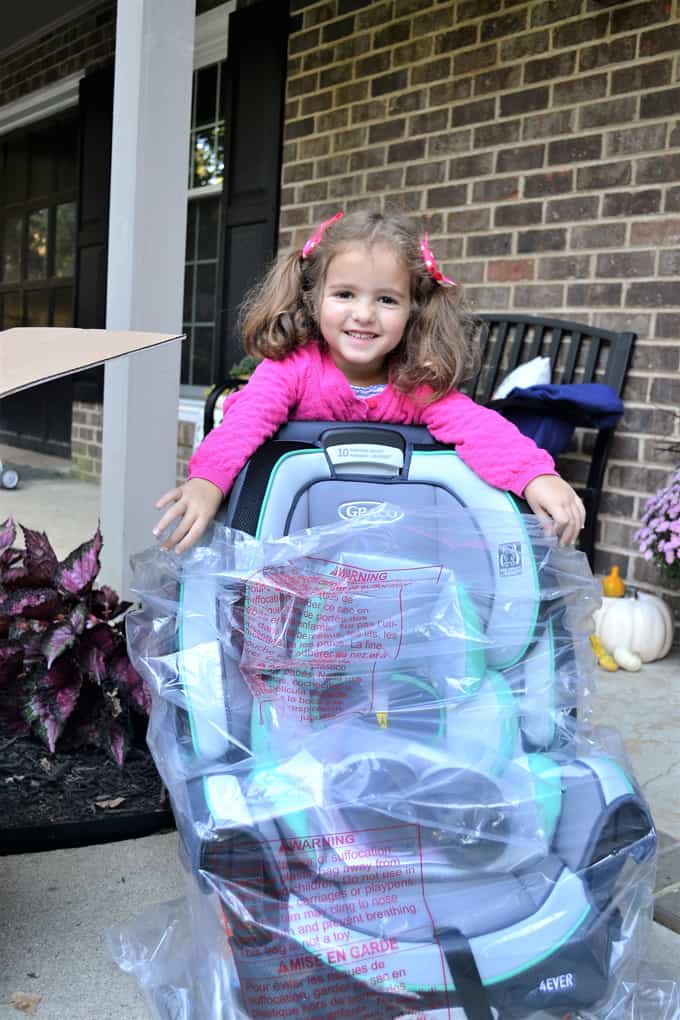 What we love most about this car seat is that we'll be able to use it for 1o years. It transitions from an infant car seat to a forward facing seat to a high back booster to a backless booster. We also loved the 6 position recline, perfect for making the car seat as comfortable as possible for my little one!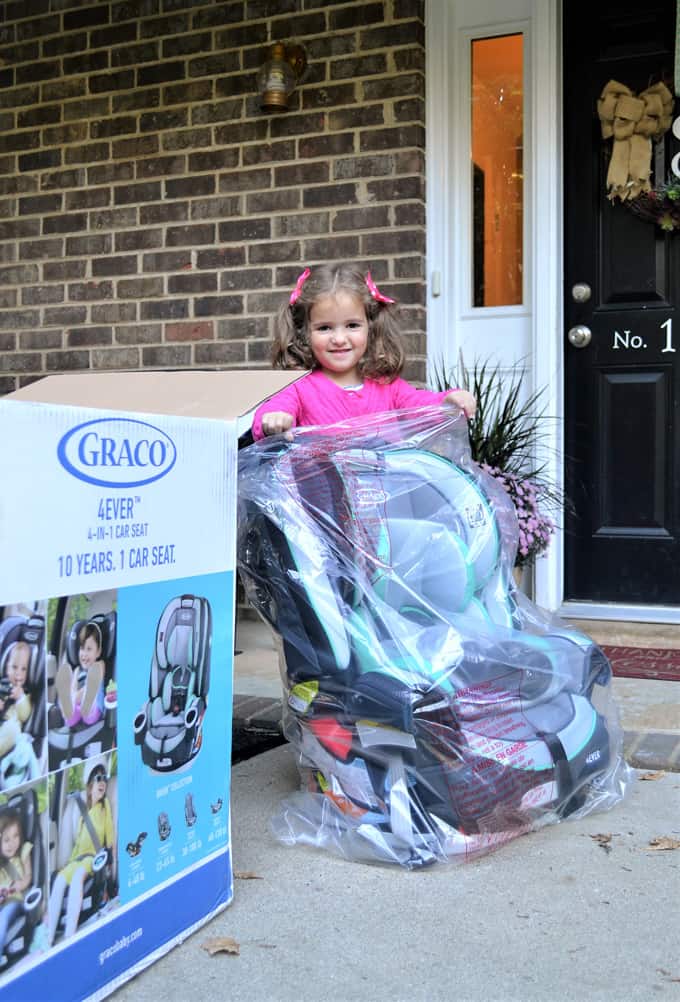 Our daughter was so, so excited to help with the unpacking! She loved the aqua colored accents, though there are several other colors to choose from if you are looking for something different.
As for my husband and I, we love the quality of Graco products, they're the largest manufacturer of car seats for a reason. Most importantly, though, is their safety record. All Graco seats are rigorously tested to meet or exceed US FMVSS safety standards.
A bonus was how affordable this car seat was. I love it when a company doesn't sacrifice quality for affordability.
My husband, in particular, was impressed with easily the installation process went and how clear and informative the instruction booklet was.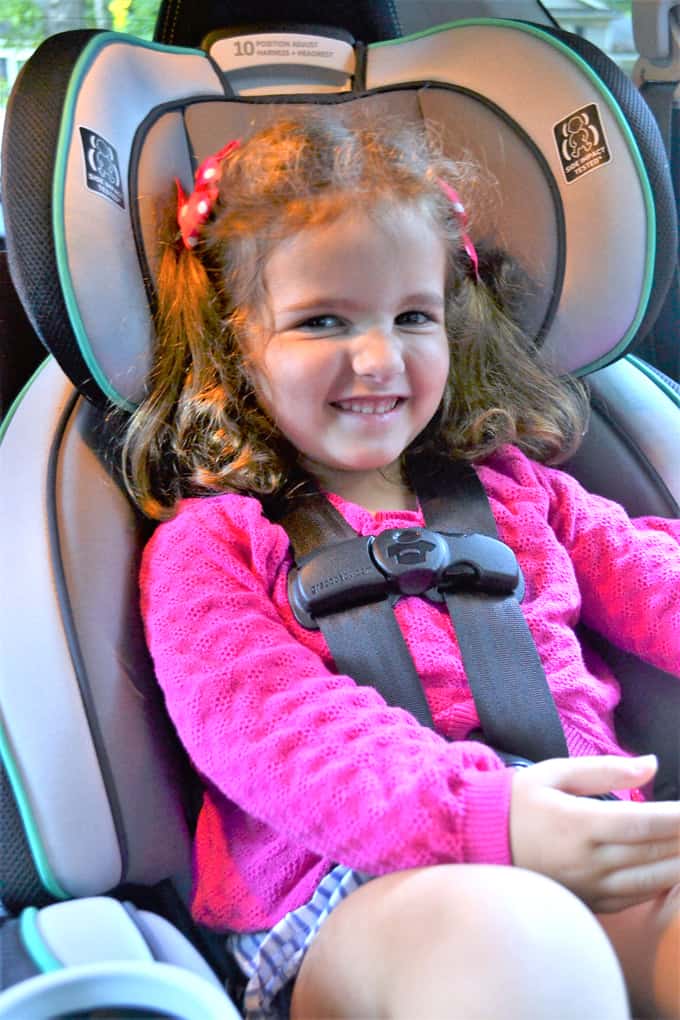 As you can see, our little one is SO excited about her new car seat!
You can go here to learn more about Graco car seats and purchase one for yourself!
Thanks for reading, have a fantastic day!