We hope you enjoy the products we recommend. Just so you know, burlap+blue receives a commission from products purchased from this site. Oh, and one more thing, prices are accurate and items are in stock at time of publication.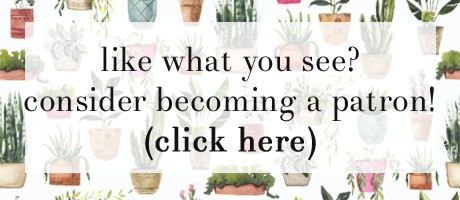 This post was sponsored by KILZ® Complete Coat™ Paint as part of an Ambassador program for Influence Central and all opinions expressed in my post are my own.
A few weeks ago, I shared some "before" images of our bedroom, and talked about how I wanted to update the space with KILZ® COMPLETE COAT™ Paint, a low VOC, low-odor paint with excellent coverage.
After a weekend of prepping, painting and updating, the room is complete, and I'm so excited to share it with you all today! I love giving my spaces a quick update, and this bedroom had a ton of untapped potential, that I knew could be brought out with a quick makeover.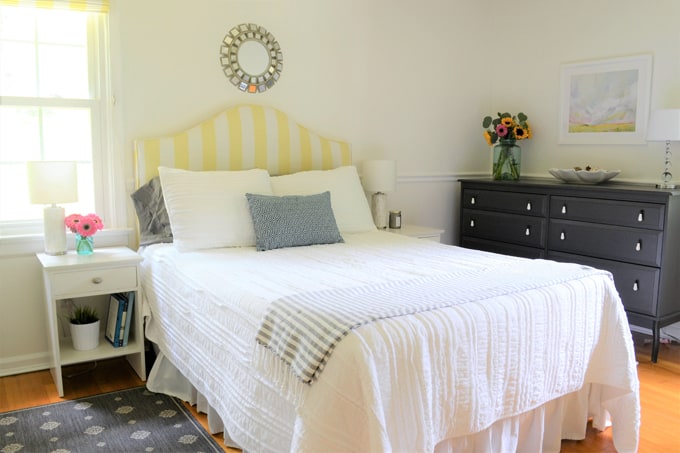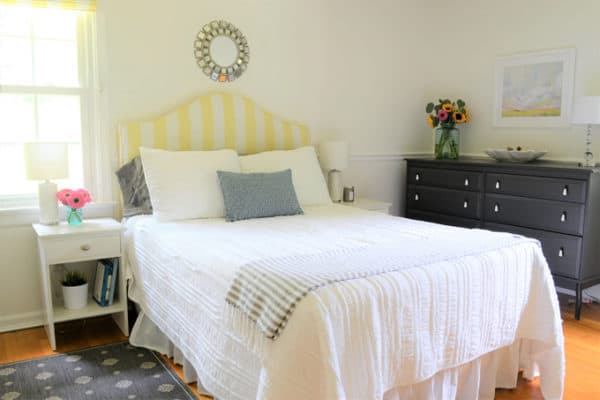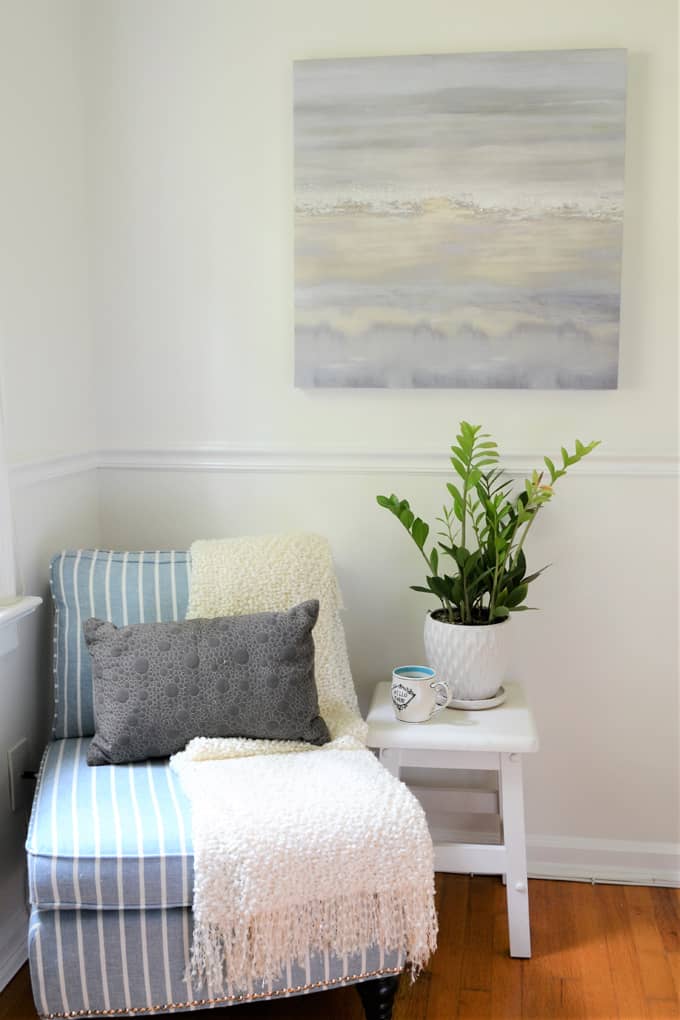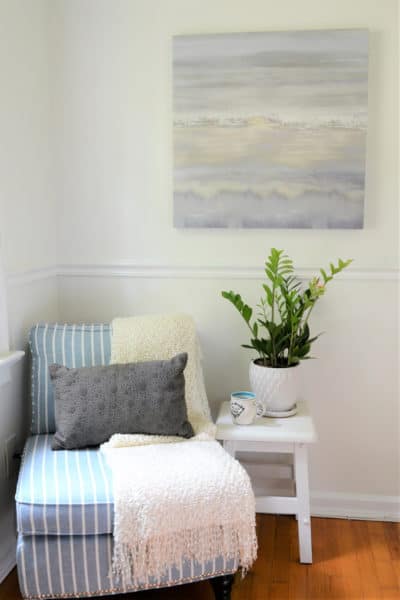 As I mentioned in my last post, we went to Walmart to pick up our KILZ® Complete Coat™ Paint and supplies. The KILZ® Brand is well-known in the world of DIY as being the brand to trust when you want your projects done right. Getting the right products is crucial to getting to the Perfect Finish.
I loved looking through all the color options available at Walmart, and ended up choosing a color called "Shaved Coconut (#LJ250)," a bright white with yellow undertones.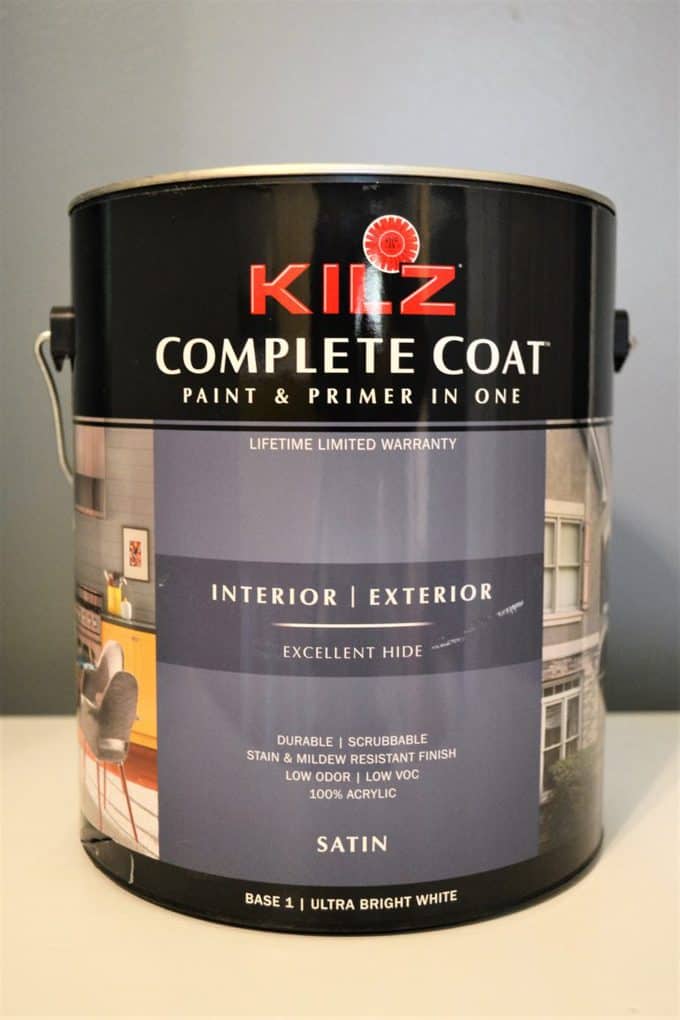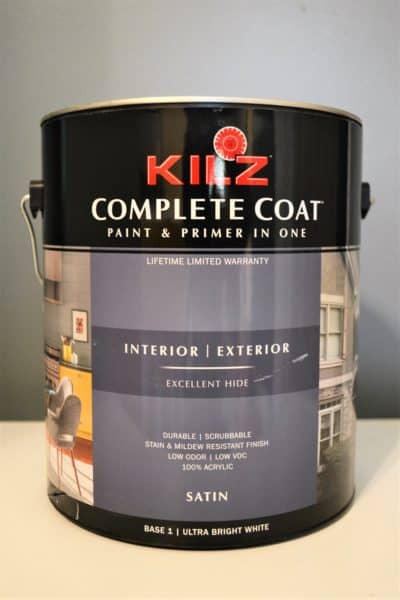 Here we are, taking our walls from a dark, slate blue to a lighter and brighter white. It took two coats, and just one day to give this room an updated, softer look.
I tend not to tape off trim when I paint; I just make sure to use a high-quality brush (keeping the wall color close to the trim color helps, too).
And here are a LOT of after pictures! In addition to painting the walls, we added a new rug, bedding, lamps and artwork.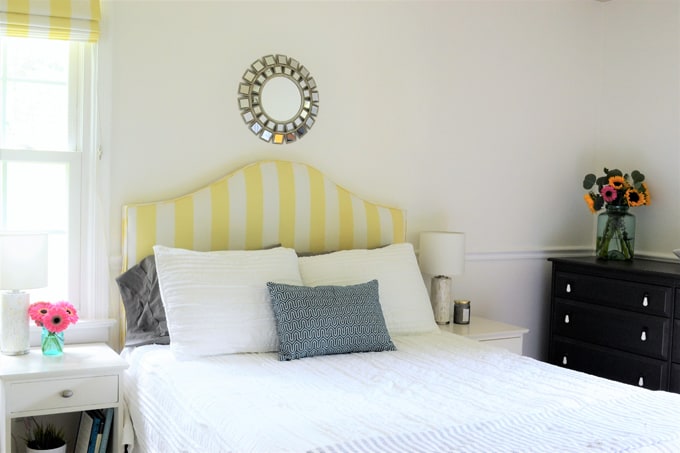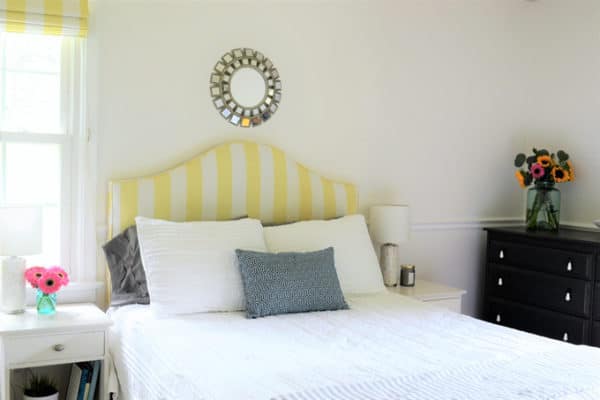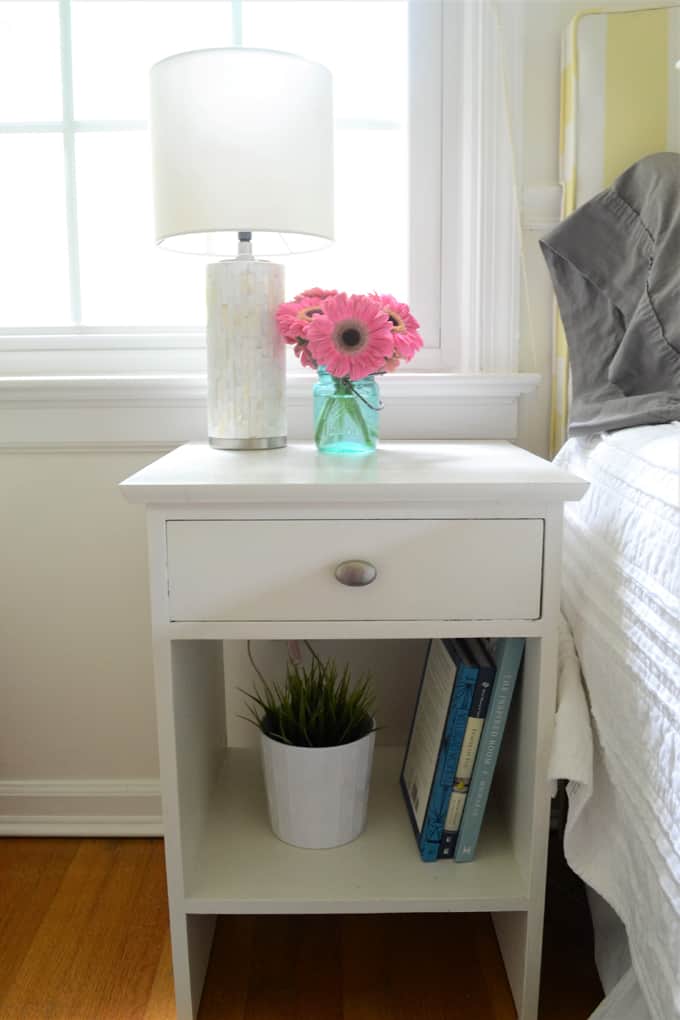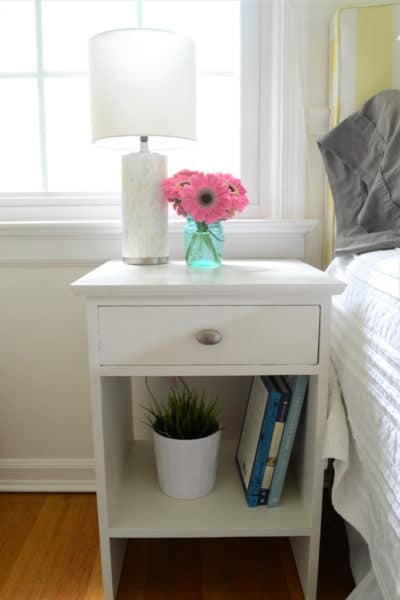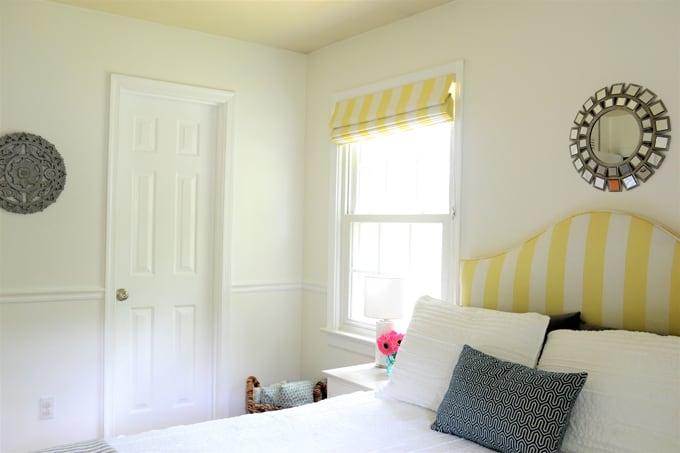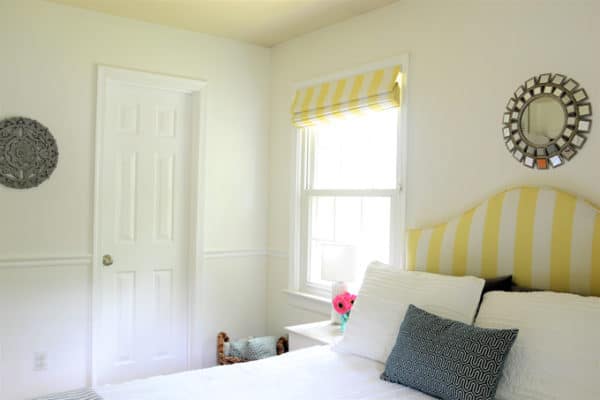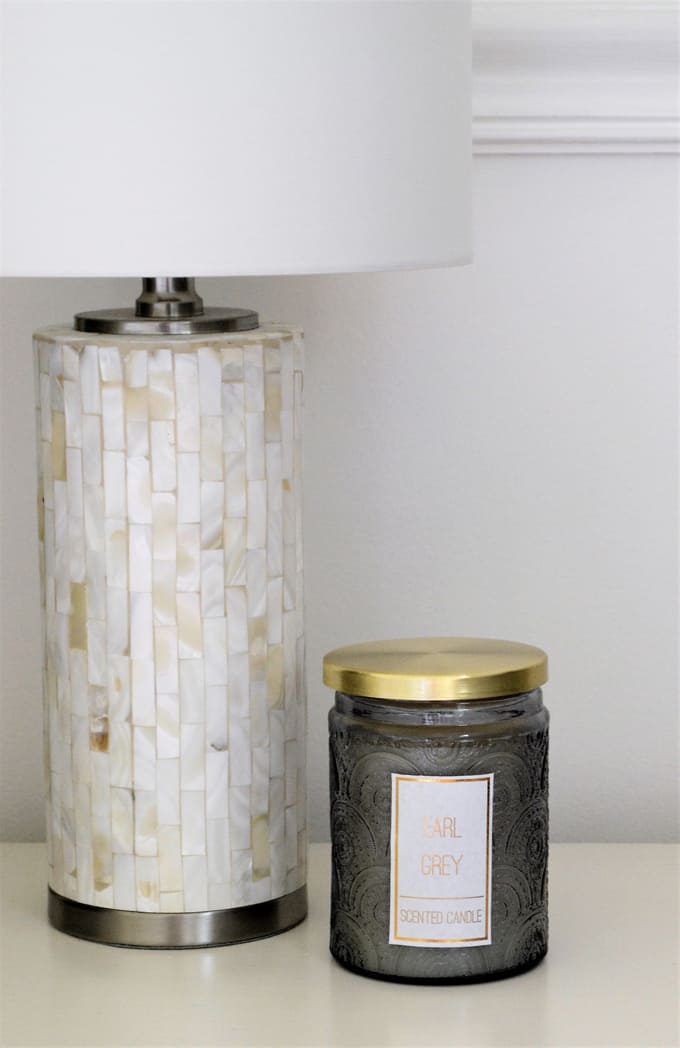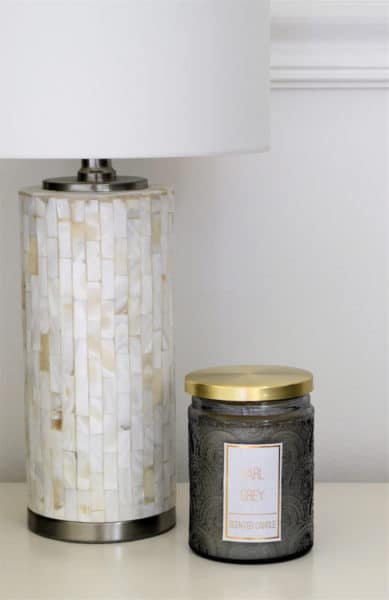 As I've mentioned previously, this artwork by Emily Jeffords inspired the room decor. The whites, blues, greens and yellows in the art were a perfect starting point for the bedroom.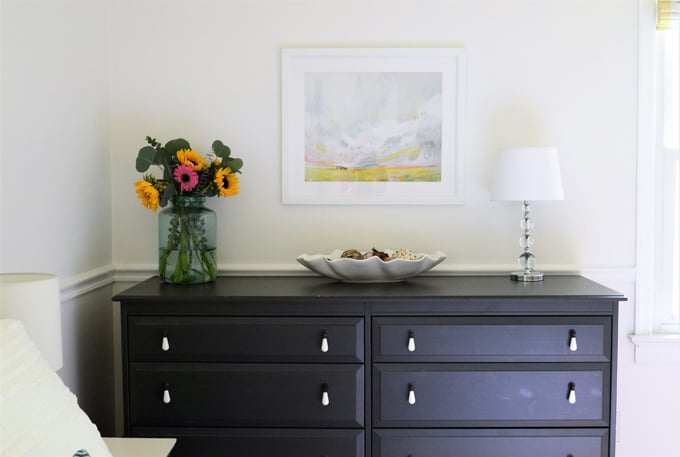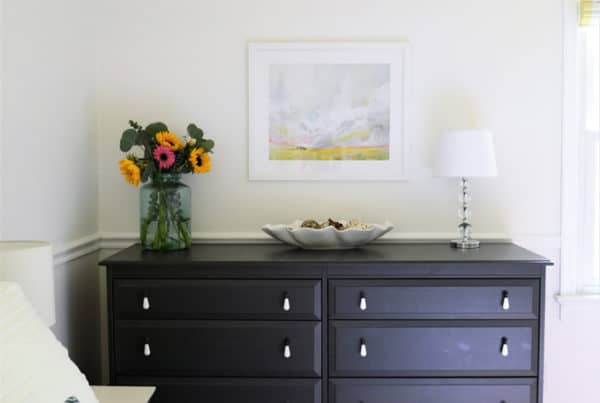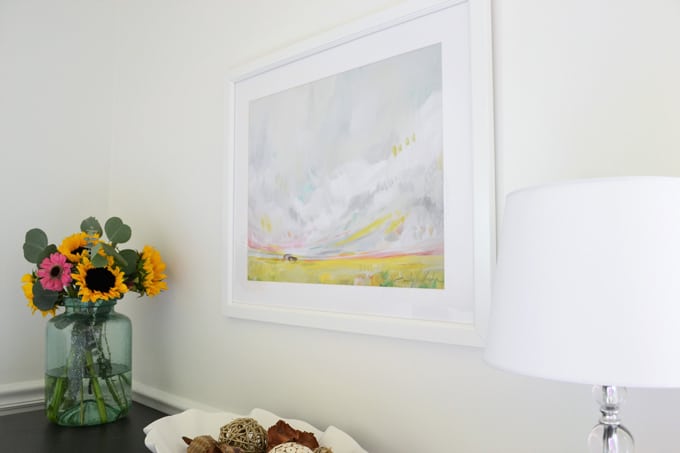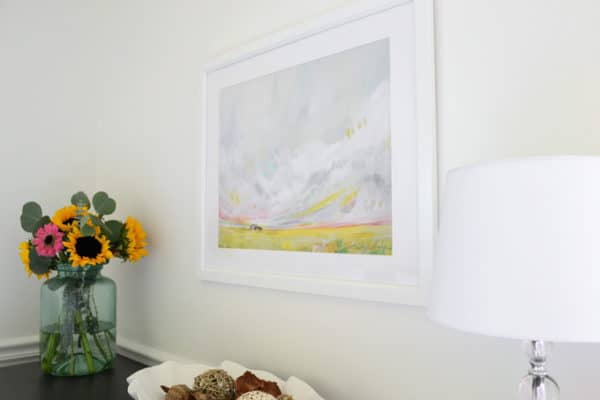 Fresh flowers are always a GREAT way to add color, texture and life to a space (same goes for plants)!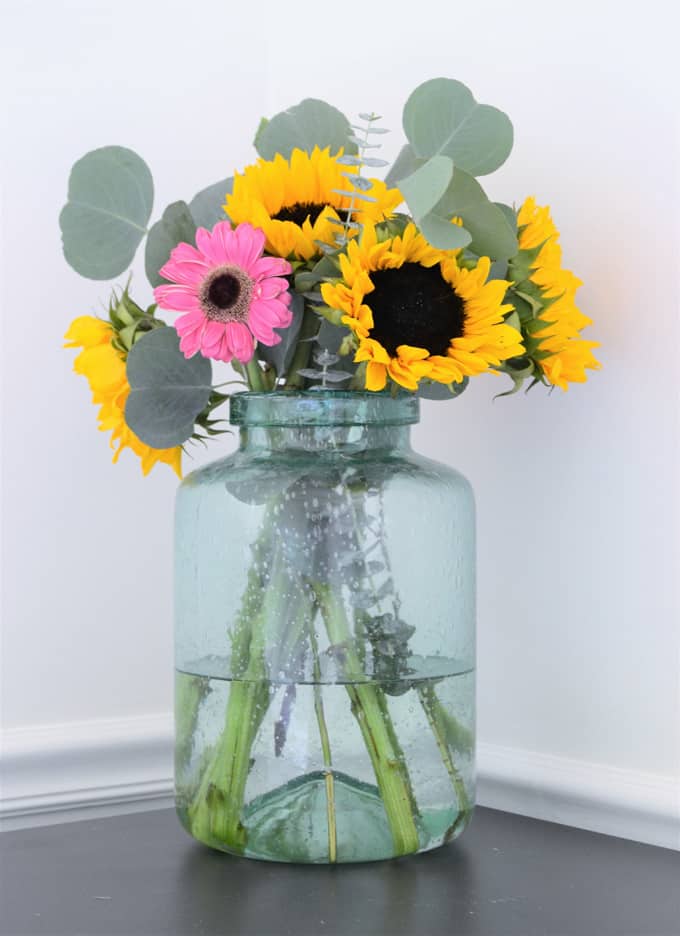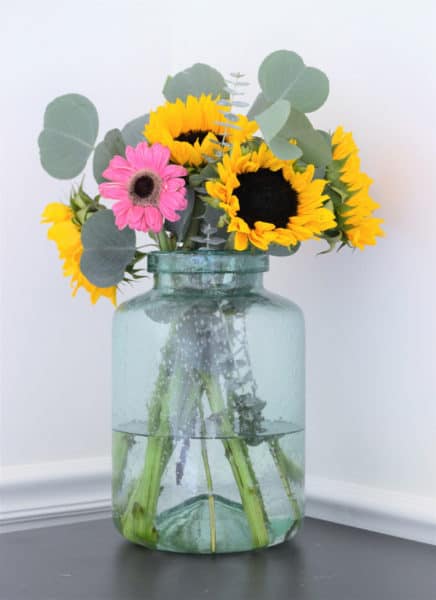 Both the striped chair and artwork in this corner of the room are new, and give the space a relaxed, coastal vibe that I love. I simple white stool acts as both a plant stand and a side table.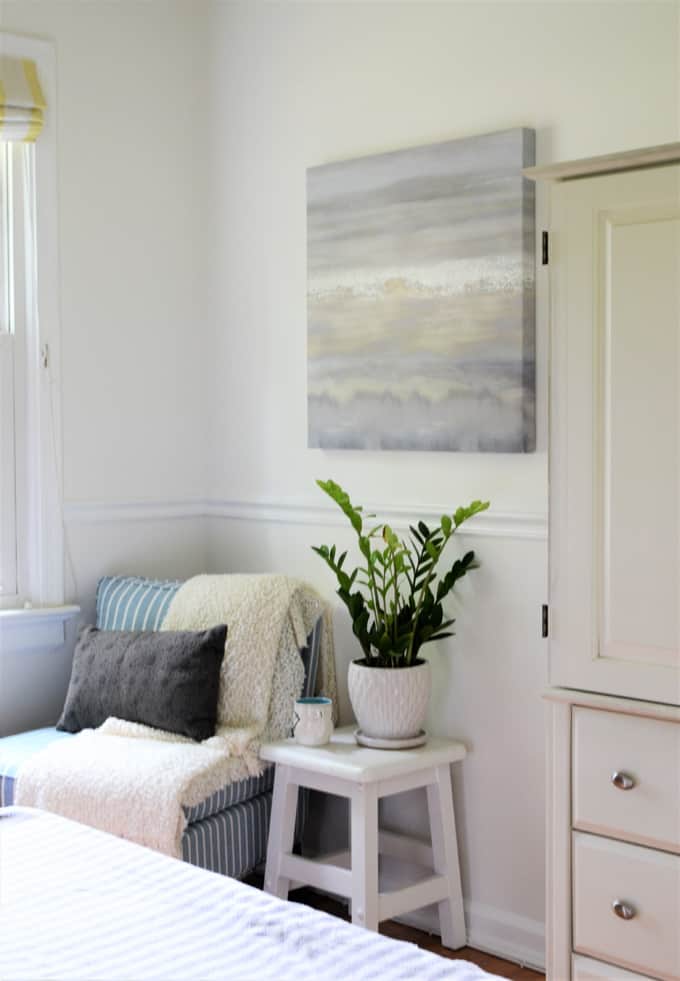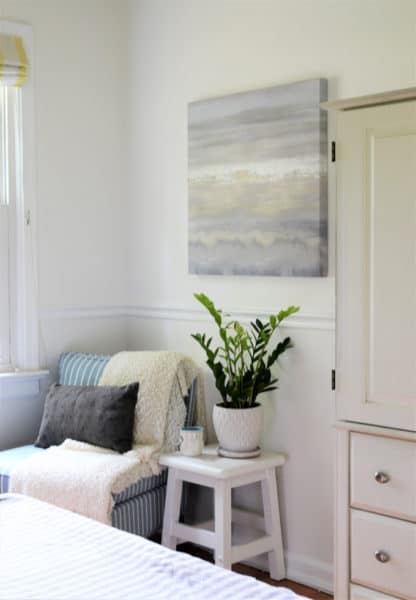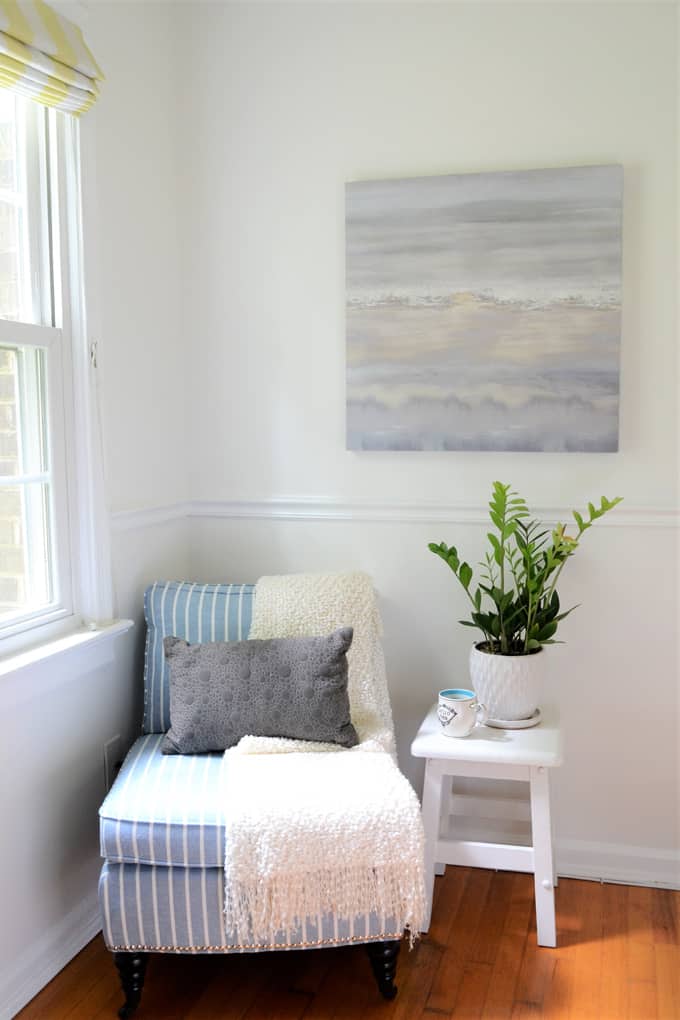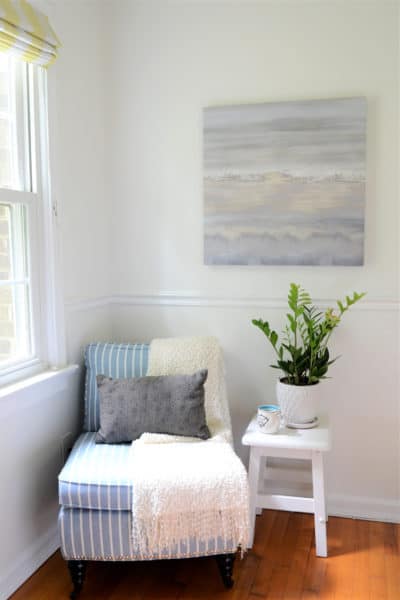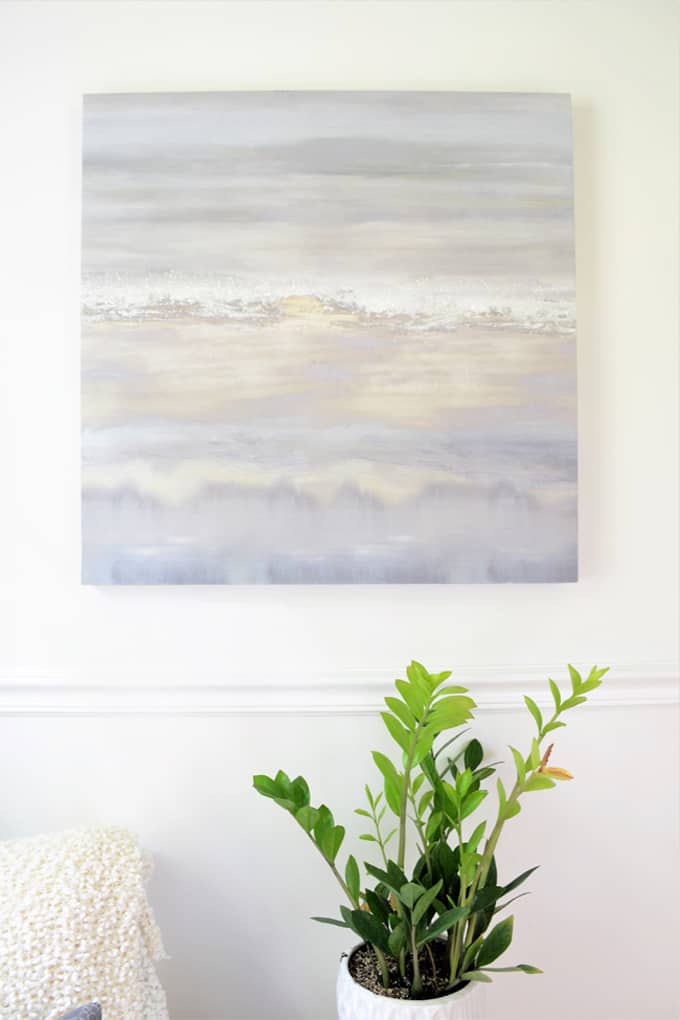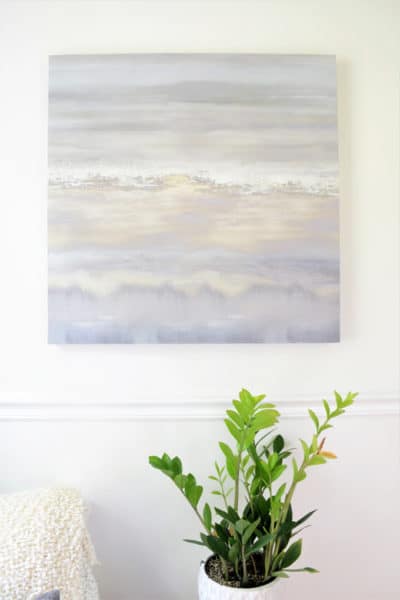 Our TV is hidden in this armoire, and some greenery and blue glass vases are the perfect pieces to decorate the top of this large piece.
Looking for more bedroom inspiration? Check out this post for bedroom ideas for guys!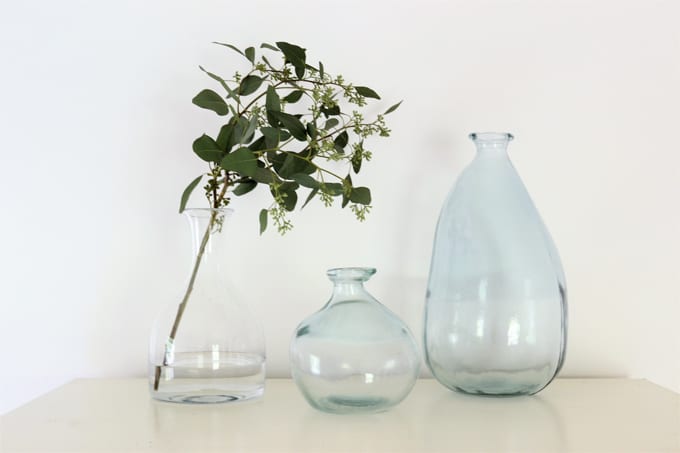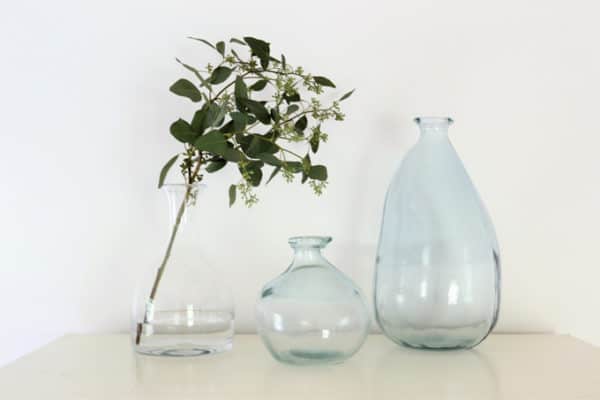 I'm so very happy with how this space turned out. Let me know what you think in the comments!
I'd love to know: what are your quick and easy ways to update a space?
Thanks for reading all about my bedroom makeover; have a fantastic day!