This shop has been compensated by Collective Bias, Inc. and its advertiser. All opinions are mine alone. #QualityFreshPork #GetGrillingAmerica #CollectiveBias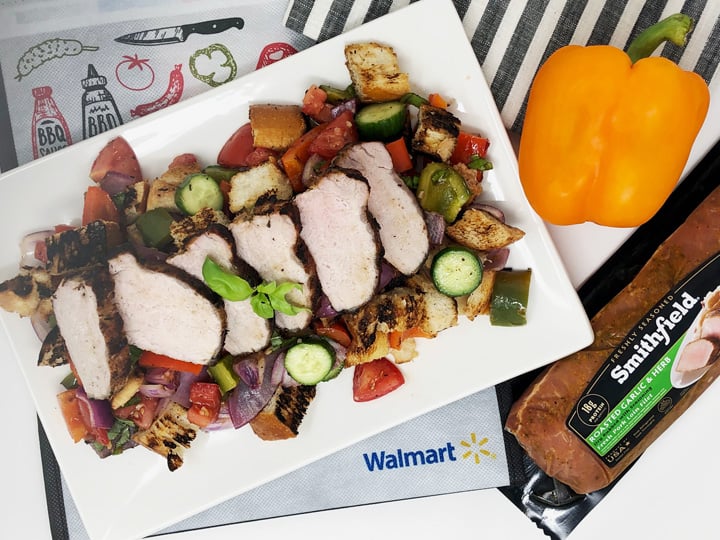 It's our family's favorite season–grilling season!
Warm weather is perfect for outdoor grilling, and with the help of Walmart's selection of easy and flavorful fresh pork, we can enjoy a variety of recipes all summer long!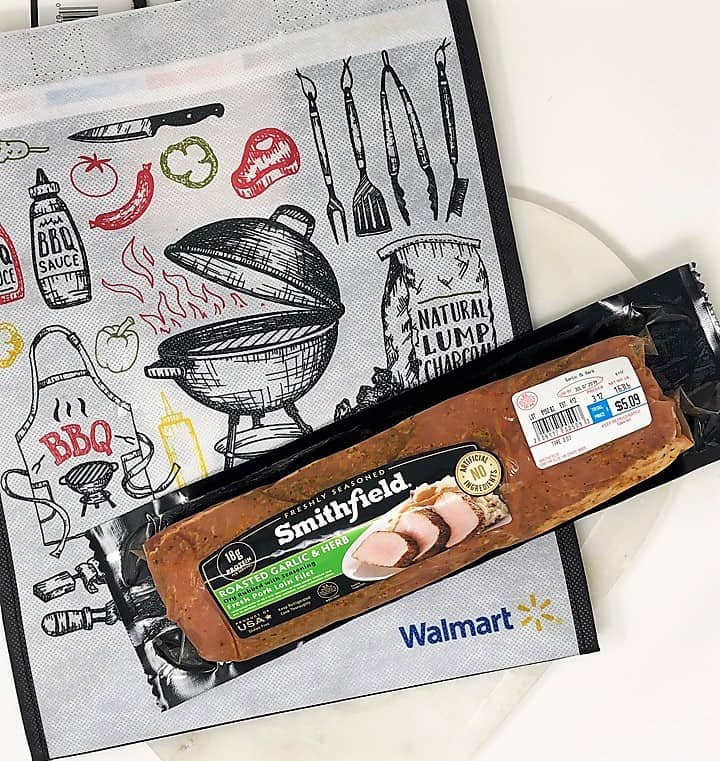 While in Walmart the other day, I picked up a Smithfield Roasted Garlic & Herb Loin Filet, and knew it would be ideal in one of my favorite summer meals-grilled panzanella salad! Pork is simple, flavorful and versatile, and I always like to have some on hand for easy, 30-minute meals.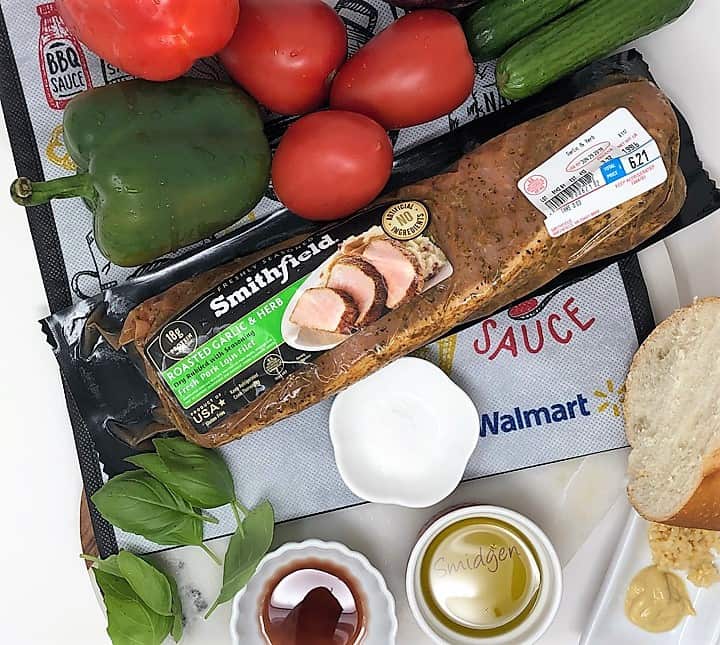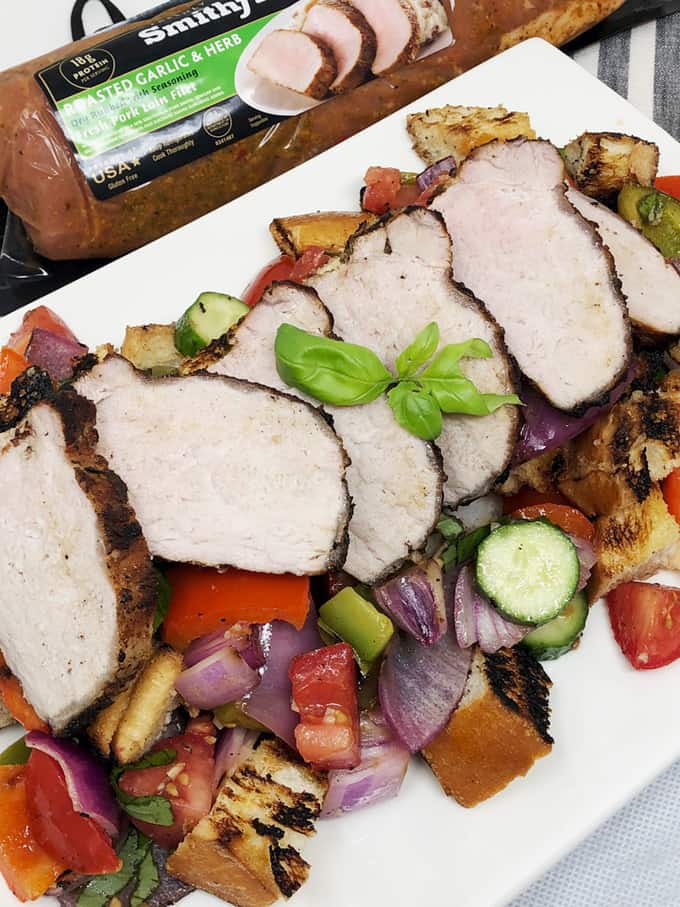 Here's what you need to make this delicious Grilled Pork Panzanella Salad:
For the Salad:
Marinated Fresh Pork from Walmart
2 Bell Peppers, Cut into Quarters
3 Roma Tomatoes
1 Red Onion, Cut into Three Slices
1/4 Loaf (Approximately 4 Slices) French Bread, Sliced
2 Mini Cucumbers
8 Basil Leaves
1 Tablespoon Olive Oil (for Grilling)
For the Dressing:
3 Tablespoons Red Wine Vinegar
1 Teaspoon Dijon Mustard
1 Teaspoon Fresh Garlic, Minced
1 Teaspoon Salt
1/4 Cup Extra Virgin Olive Oil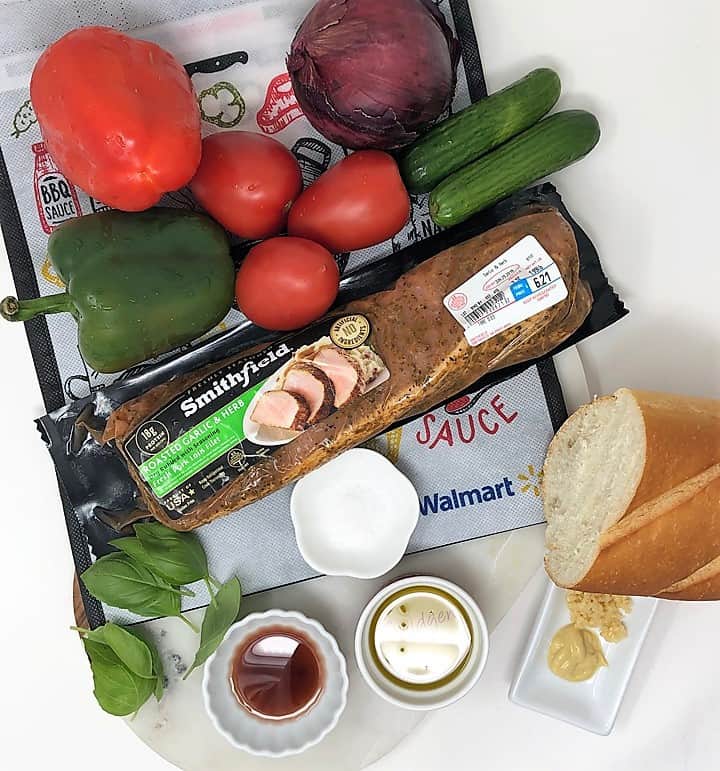 Step 1. First, make your dressing by combining vinegar, mustard, garlic and salt in a mason jar. Mix together. Add in olive oil and whisk well with a fork. Set aside.
If you want to save some time, you can easily use your favorite bottled dressing, instead!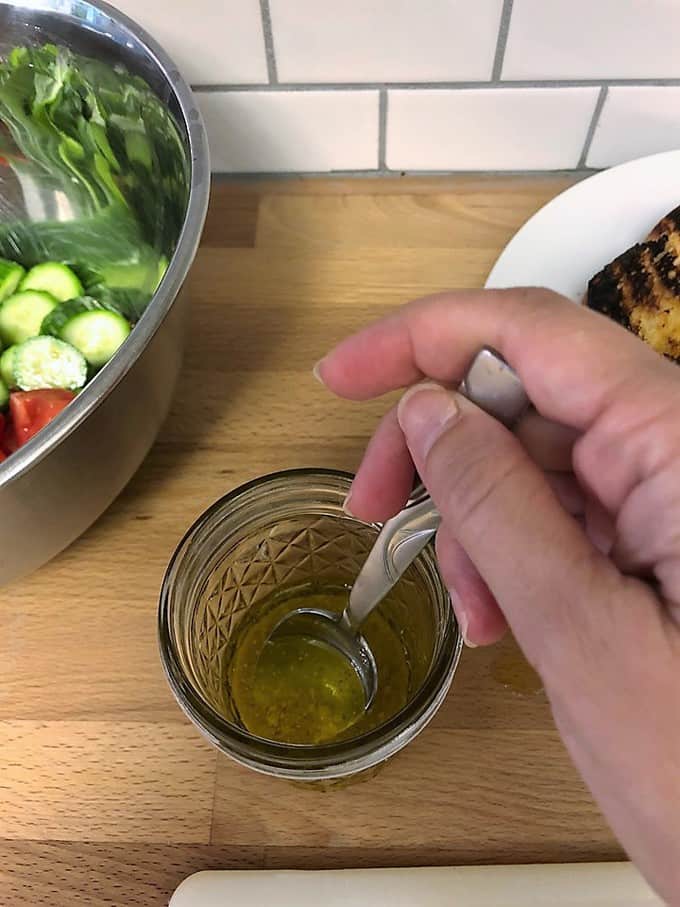 Step 2. Take your peppers, onion slices, and bread slices, and brush both sides with olive oil.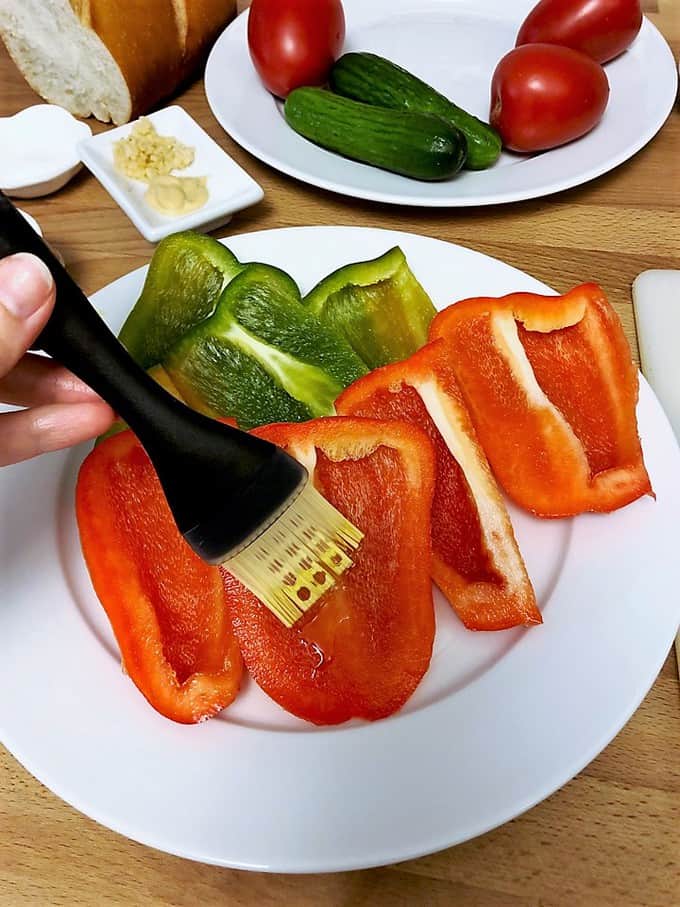 Step 3: Heat your grill, and begin grilling your pork loin. Fresh Pork chops, loins and roasts are best enjoyed when cooked to 145℉ (followed by a 3 minute rest).
We cooked ours to medium (see chart below):
Medium Rare: 145-150℉
Medium: 150-155℉
Medium Well: 155-160℉
Well: 160℉
While your pork is cooking, add your veggies and bread. The bread will only need 1-2 minutes per side. The veggies will need 3-4 minutes per side.
Remove veggies, bread, and pork, and let cool.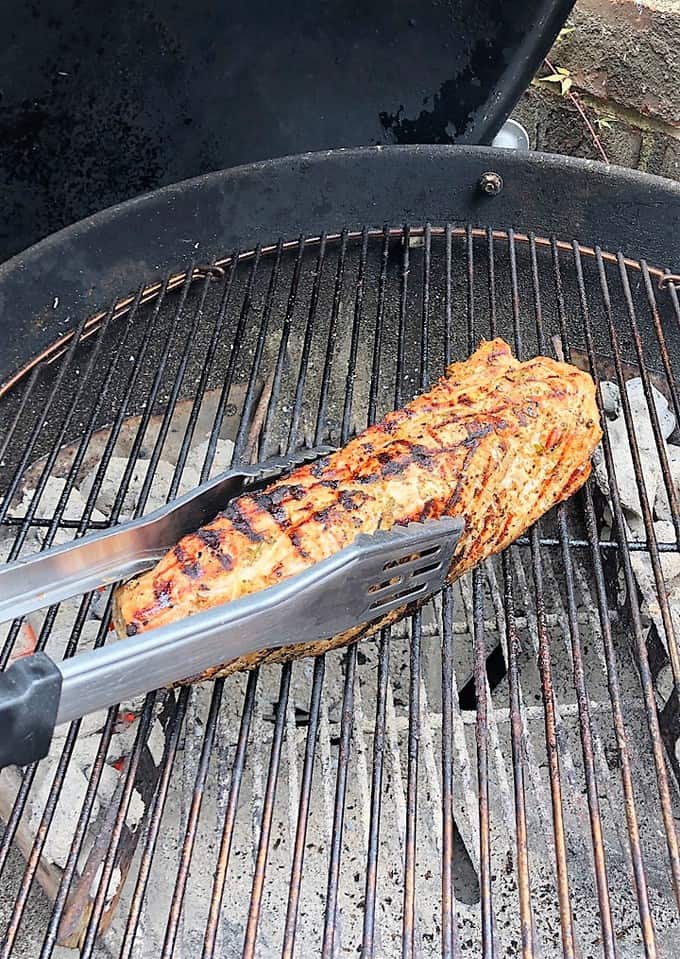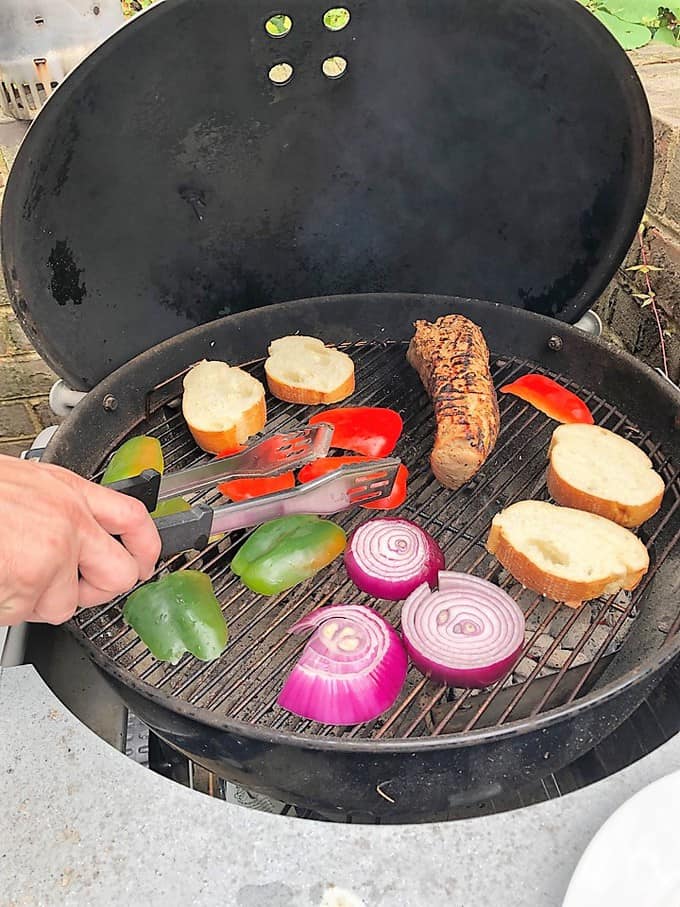 Step 4: While your grilled pork, vegetables, and bread are cooling, cut your cucumbers and tomatoes, and add to a large bowl. Thinly slice your basil and add to the same bowl.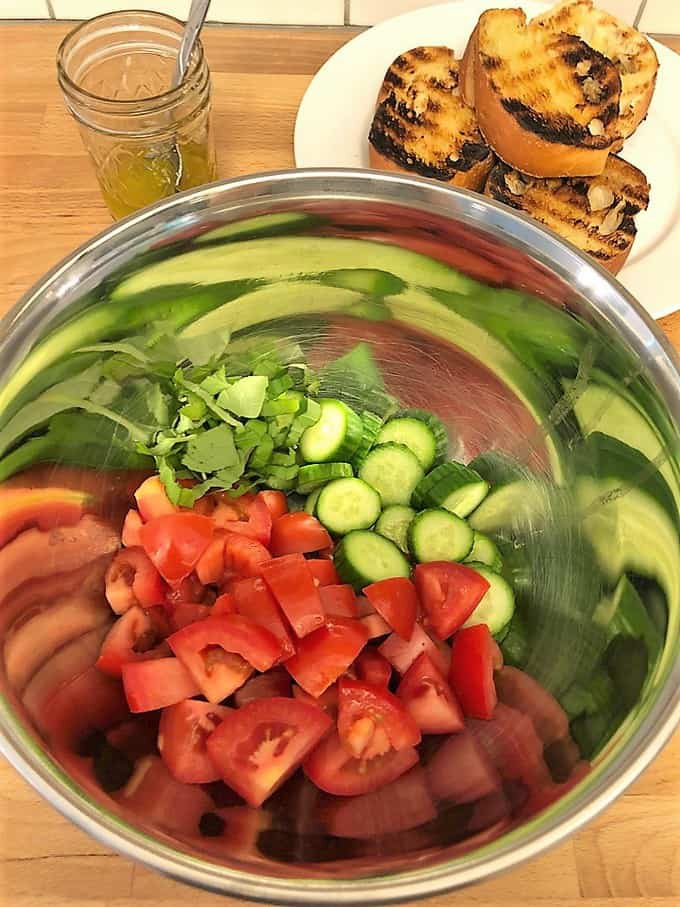 Step 5: Once your vegetables are cool, slice into chunks and add to bowl.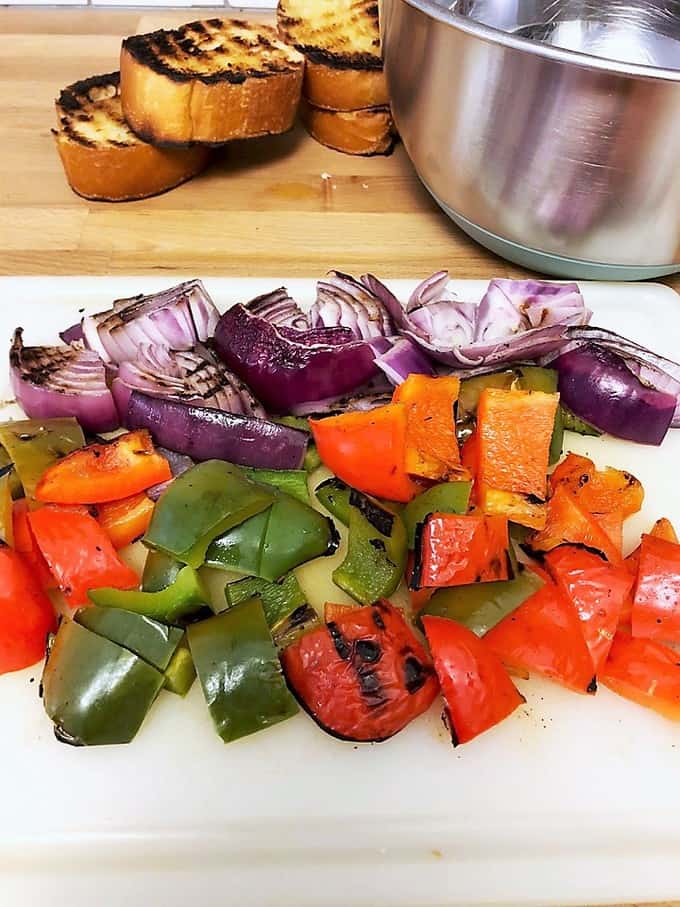 Step 6: Drizzle your vegetables with the dressing and toss to coat. Slice your bread into chunks, and add to bowl.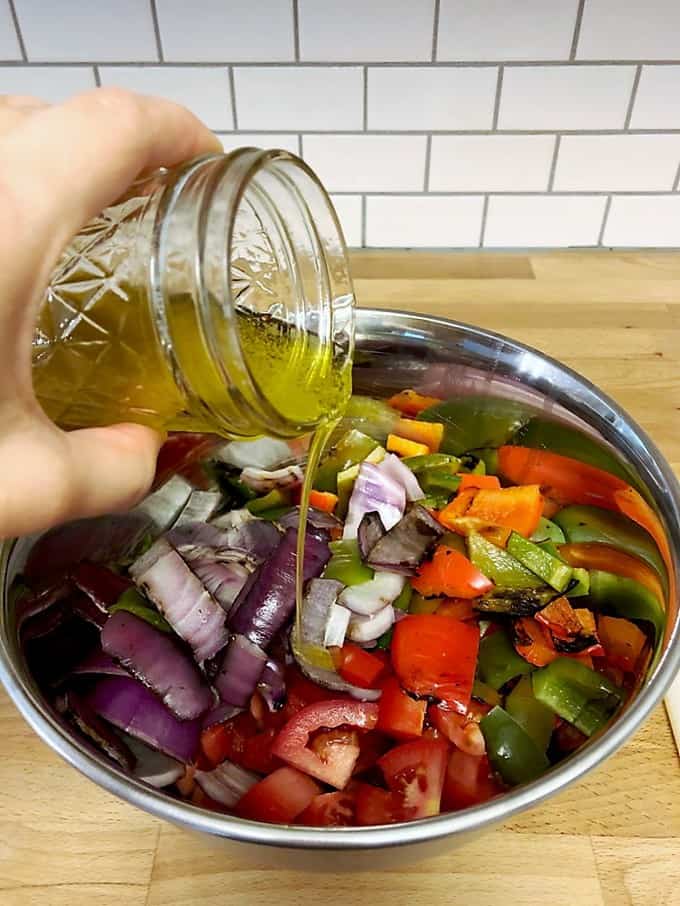 Step 7: After your pork is cool, cut into slices.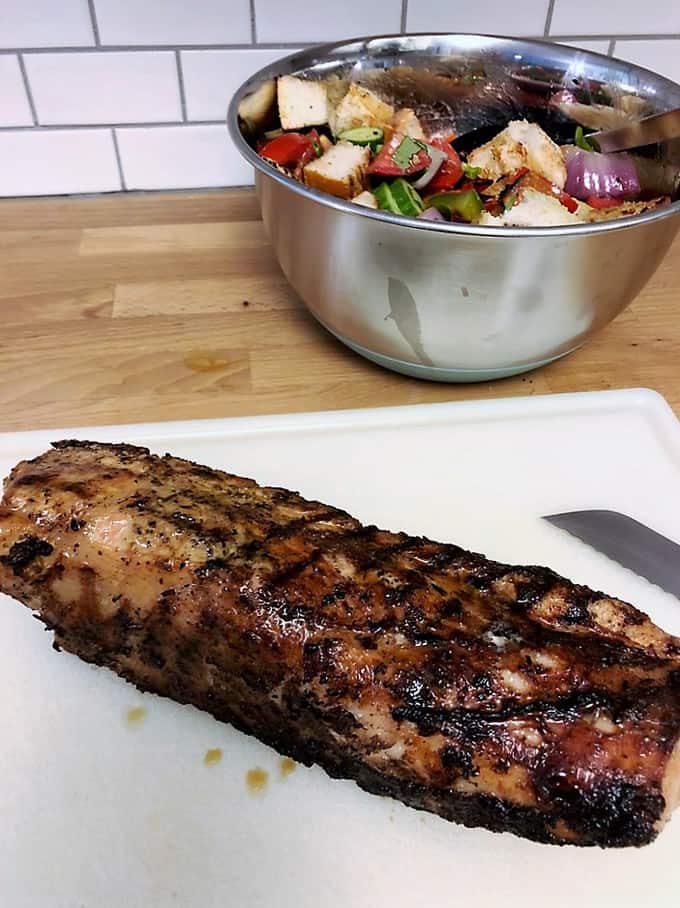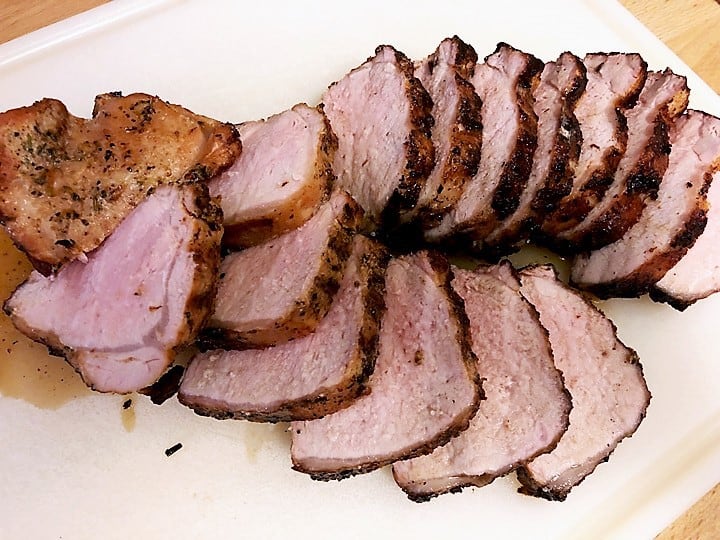 Step 8: Add slices to salad. You can keep the slices thick, or cut them into smaller, bite-sized pieces.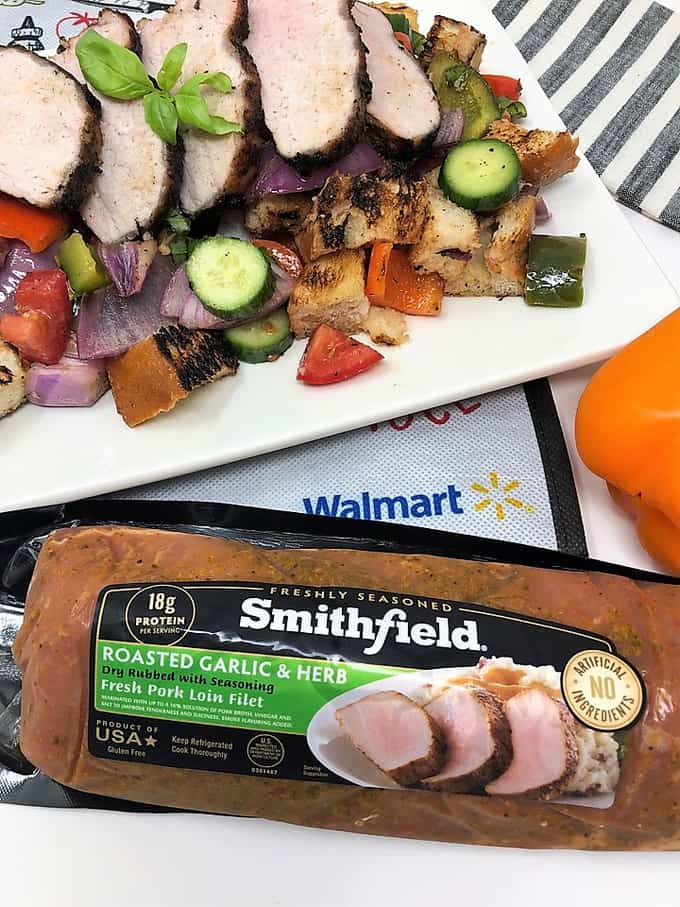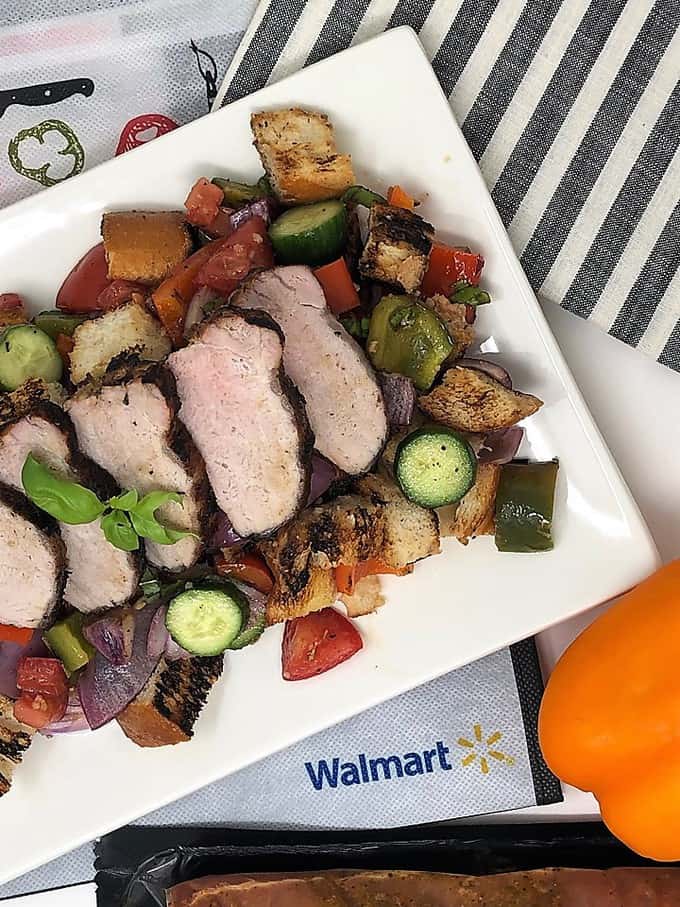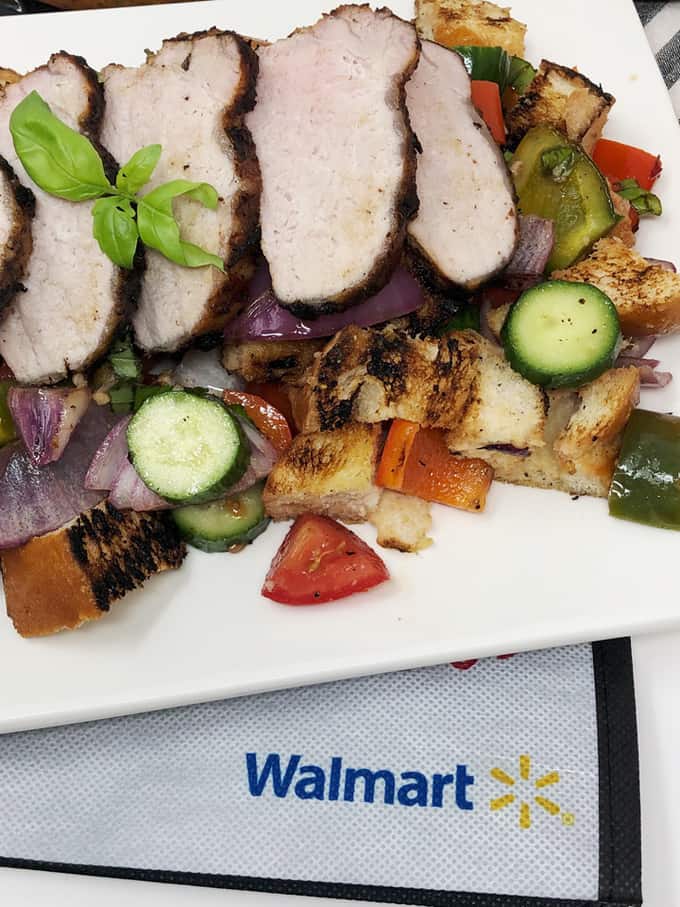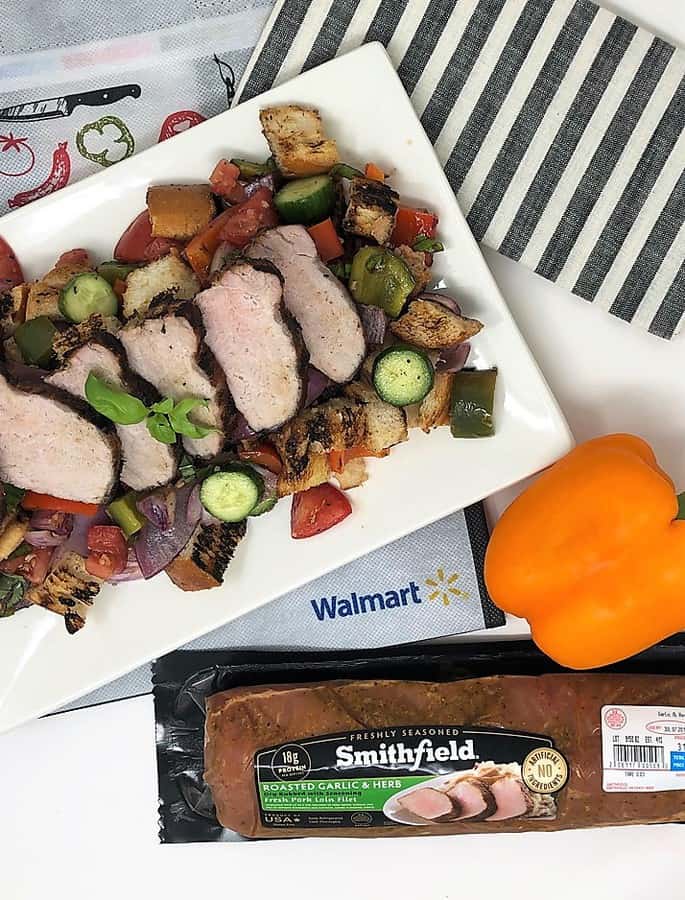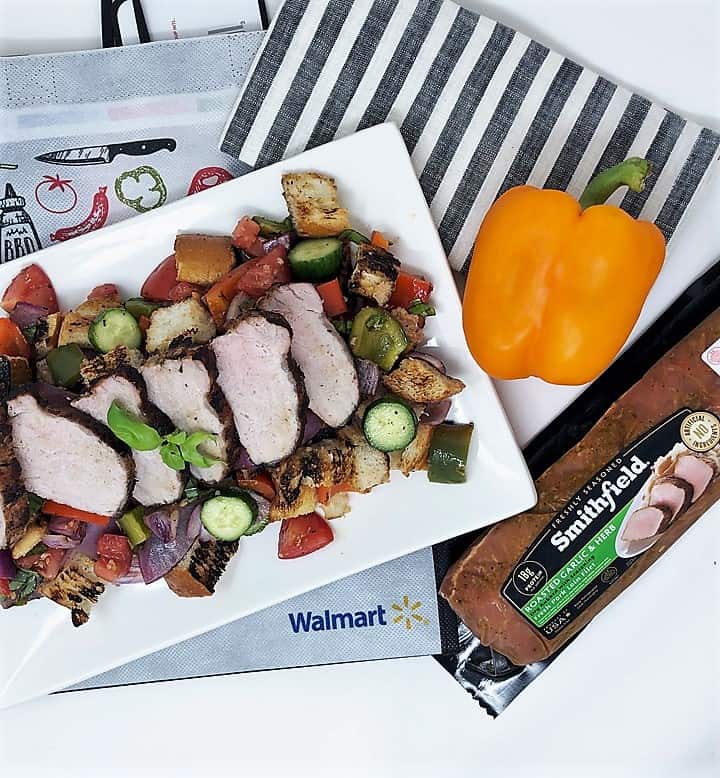 Like I mentioned above, we found our high-quality, marinated fresh pork from Walmart!
Fresh pork and fresh pork ribs have great flavor and are an easy and delicious go-to for summer grilling.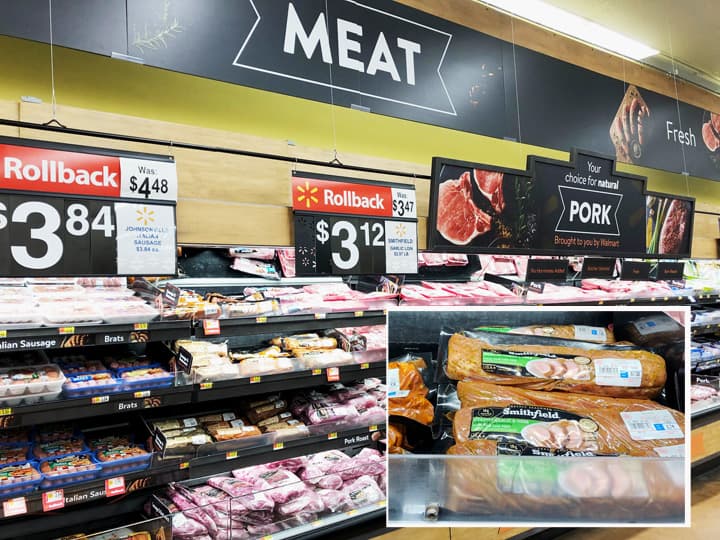 Thanks for reading all about our Grilled Pork Panzanella Salad. Have a great day!