I have another recipe for you all today….and this one is a family favorite: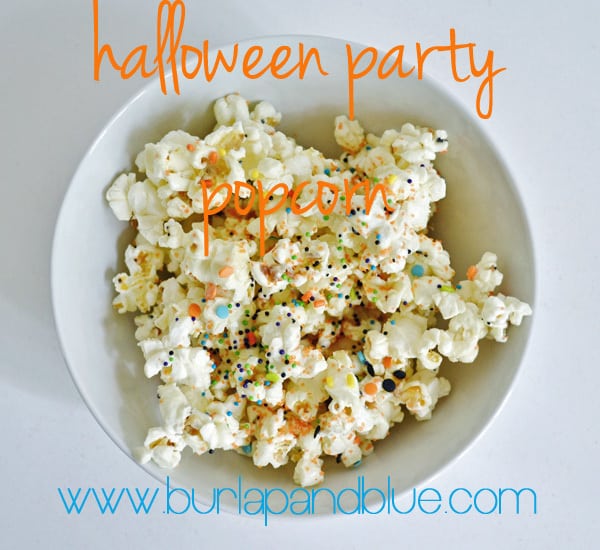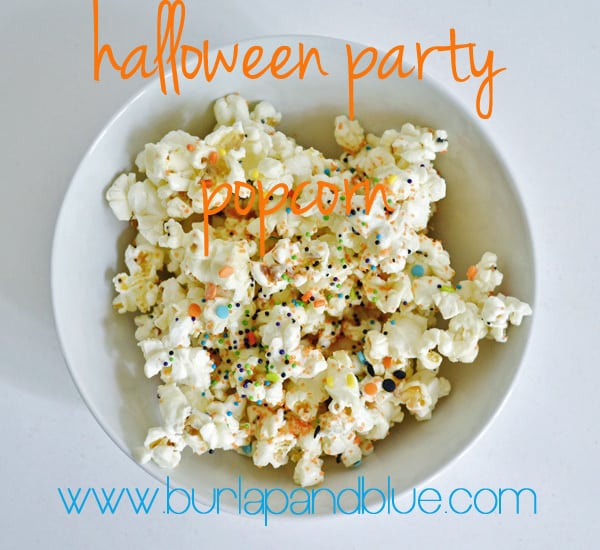 We just love this stuff around here…and it really is soo easy!
There are many, many recipes for party popcorn out there, and I wish I remember where I first heard of it. The basic recipe is this: Pop up some popcorn, and, while it's cooling melt about 1/4 cup white chocolate chips in the microwave. Drizzle melted chocolate on popcorn, and add your choice sprinkles. Toss and eat!
This is a great, easy project that would work so well for any occasion! Popcorn containers are easy to find, or you could use those cute metal pails that are always in Targets Dollar Spot.
Enjoy!