Easy dipped pretzels are a fun Halloween treat idea that the kids can help with! This easy dessert recipe will be an entertaining favorite, and makes great gifts! Try our no bake Halloween treat today!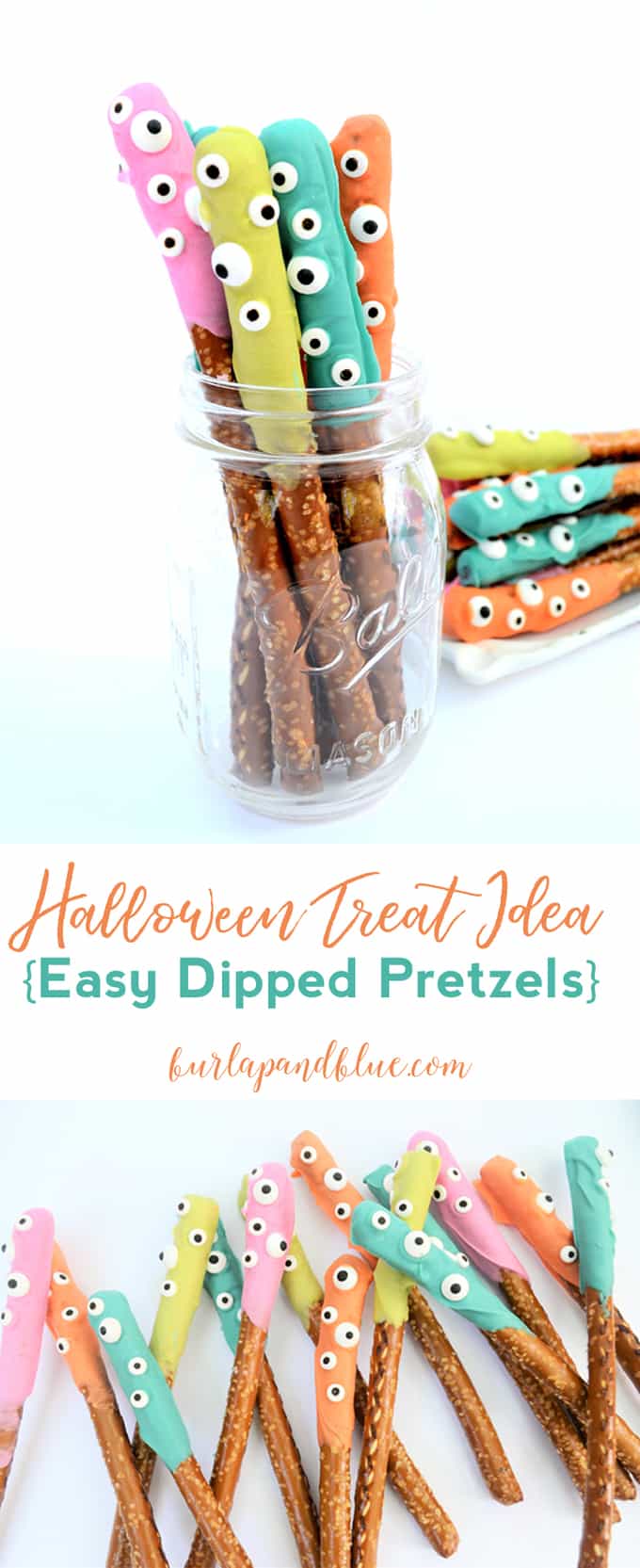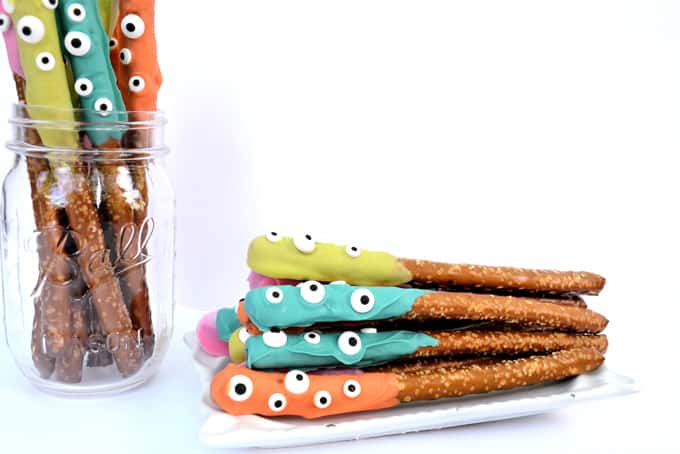 Halloween is just around the corner, and, if you're looking for an easy treat idea, these dipped pretzels may be just the thing! Perfect for classroom gifts or Halloween parties, pretzel rods are dipped in candy melts, and adorned with candy eyes. So easy, spooky and fun!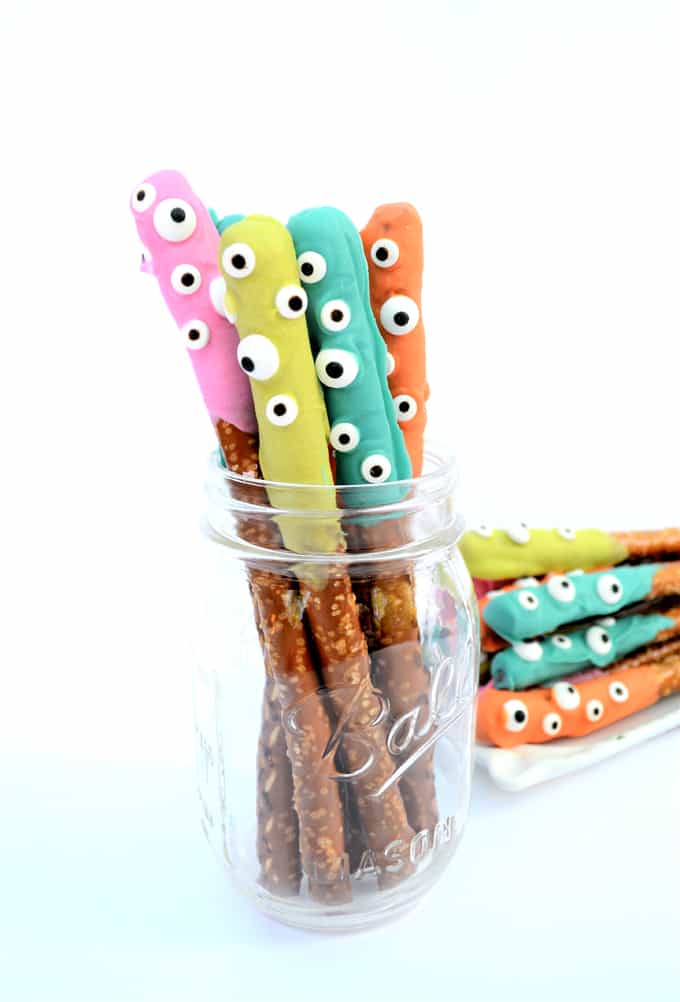 Making these dipped pretzels takes a little bit of time, but is super easy. Here's what you need…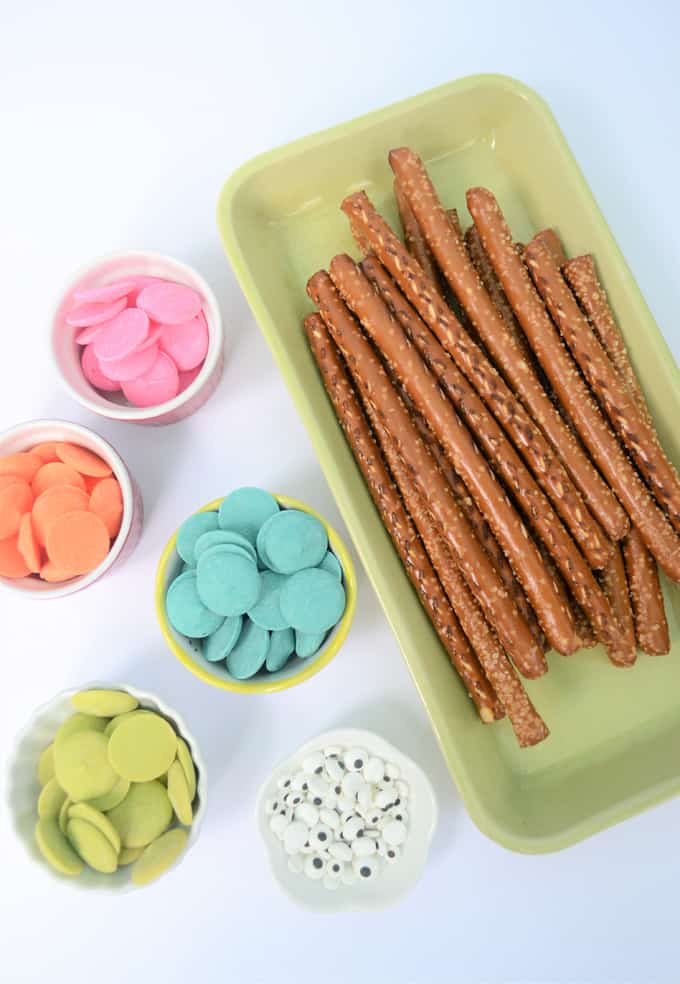 Materials:
Pretzel Rods
Candy Melts (I used Wilton melts in turquoise, bright pink, orange and vibrant green)
Candy Eyes (I used two different sizes-you can find these at Michaels)
Step 1: One color at a time, melt your candy melts in the microwave, following package instructions. I add a bit (about a teaspoon) of vegetable oil to make the melts smoother and a bit thinner.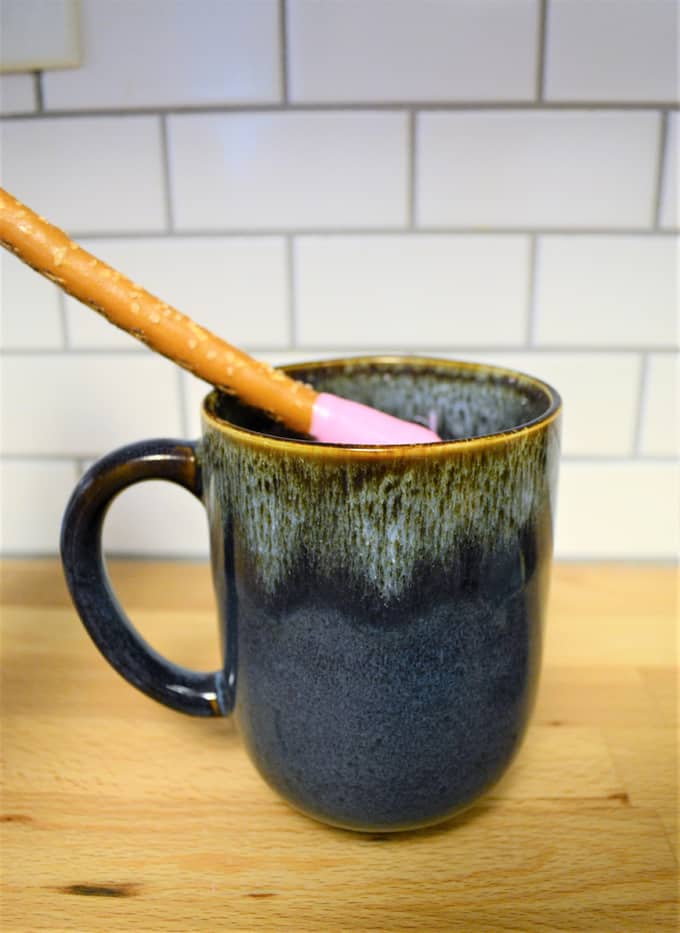 Step 2: Dip your pretzel rods, and lay on a sheet pan lined with parchment paper. Before the candy hardens, decorate with your candy eyes. Repeat for each color, washing your mug or bowl between colors.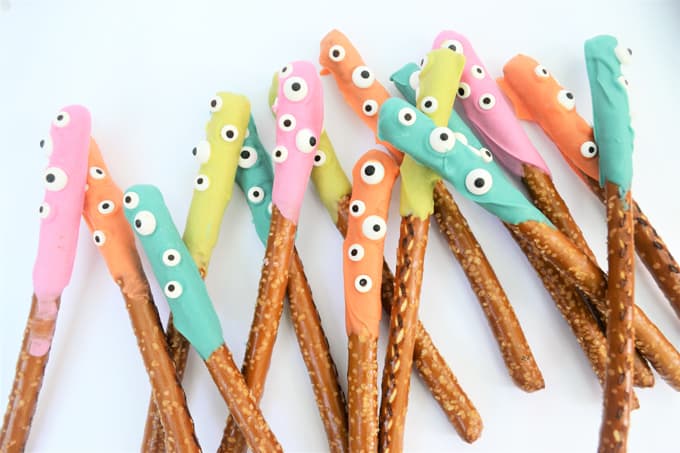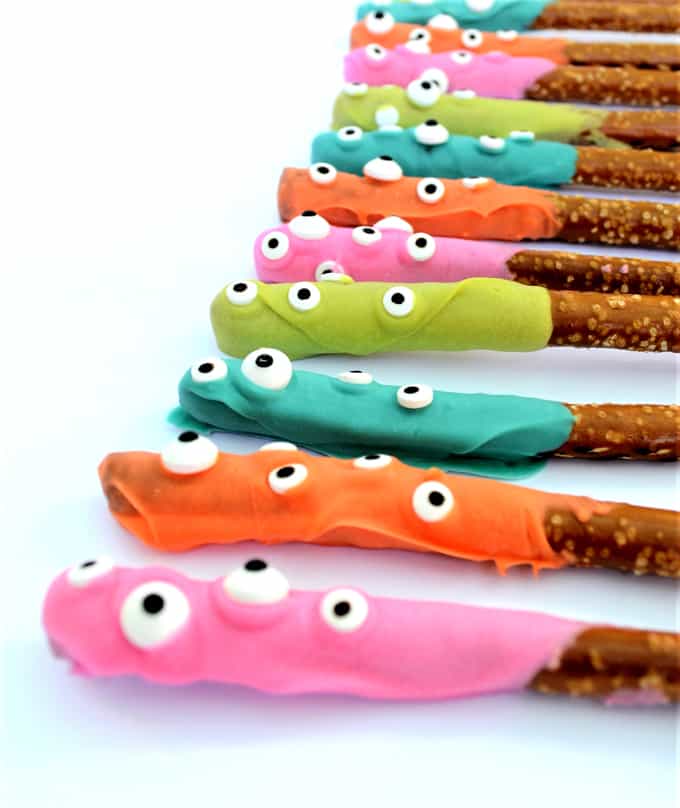 I usually put mine in the refrigerator for a few minutes to speed up the hardening process.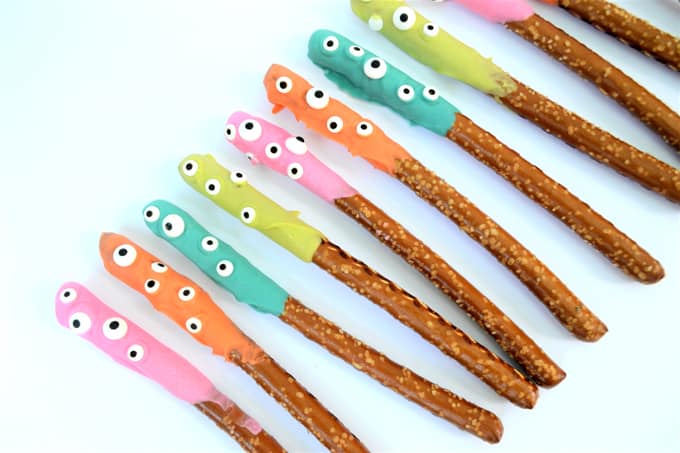 These turned out so cute! Just add to a cello bag and tie with a length of twine for a fun and creative gift idea.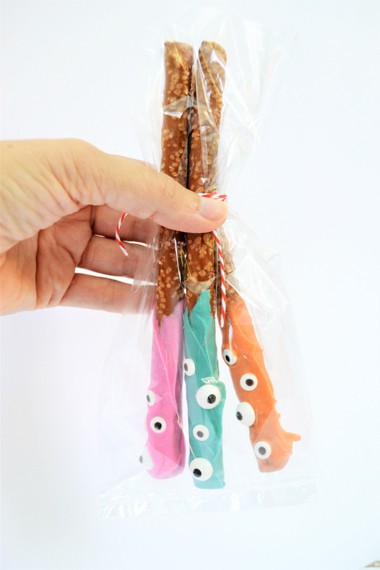 You can find lots more fall/Halloween crafts and inspiration in our archives!
Thanks for reading all about my easy dipped pretzels. Have a fantastic day!
**contains affiliate links