We hope you enjoy the products we recommend. Just so you know, burlap+blue receives a commission from products purchased from this site. Oh, and one more thing, prices are accurate and items are in stock at time of publication.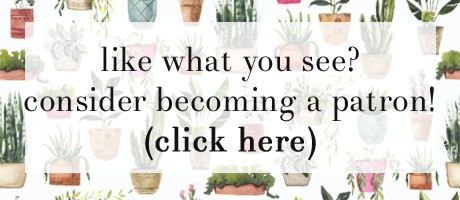 Hello, Lovelies! I was looking through my post drafts/guest posts, and I realized that I hadn't shared this tutorial with you all yet. I guest posted it on
Paint Me a Picture
about a year back, and seeing as how my "baby" will be turning 2 next month (tear, tear), I figured now was a good time to post this here….
(it's also a good reminder to get it out and onto the front door!)
Like it? The how-to is super simple and you can make this as elaborate or as simple as you'd like…keep reading for the step-by-step!
Materials Needed:
wreath form
twine
hot glue gun
ribbon
glitter
wooden number
wooden letters/images
paint
Step 1: Using twine, completely cover your wreath form. You will need to hot glue the twine down every few passes around your wreath form to prevent it from slipping. Warming-this will take much, much longer than you would ever expect it to, so grab a movie, a beverage, and get comfortable, cuz it'll take a while!
Step 2: Now that the base is complete, this is where it gets fun and you can use your creativity. I found my wooden letters, number and shapes at Michaels. The cake and party hat were already painted, the number and letters were not. You will need to decorate your number (I used paint and glitter), and paint your letters. You can either use spray paint or craft paint to paint your letters. Spray paint will probably be fastest, but I had more color options using craft paint–the choice is yours! To attach the number to the wreath, I hot glued a length of ribbon to the back of the number, then pinned the ends to the wreath. I used pins so that I could change the number out yearly. Lastly, hot glue all your pieces to your wreath. I would suggest laying it out first to make sure you like the layout–there is no going back when hot glue is involved! 🙂
Step 3: Hang with a length of ribbon, stand back and admire your handiwork! The best part of this wreath is that you can change out the number and re-hang yearly! My plan is to save the numbers and display them in a shadowbox, perhaps alongside his birthday candle. If nothing else, we'll be able to collect the numbers to use as teaching tools as he gets older.
What special traditions do you have in your family to celebrate birthdays?