Sometimes, ideas in my head don't always turn out as planned. And sometimes, they turn out better….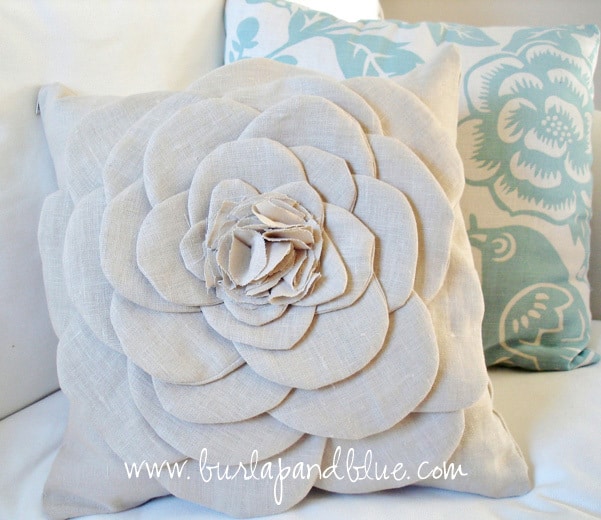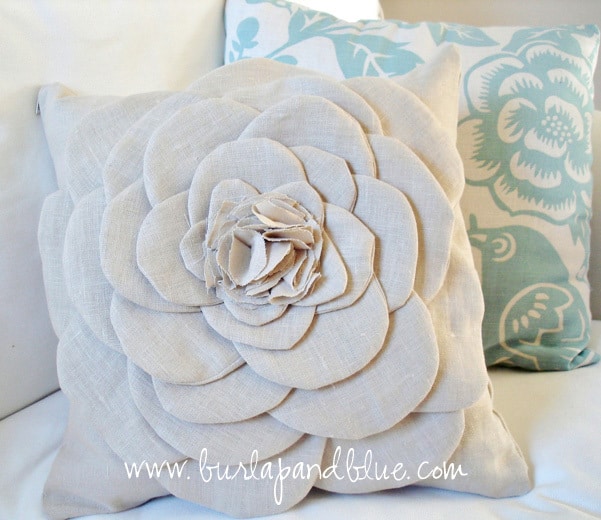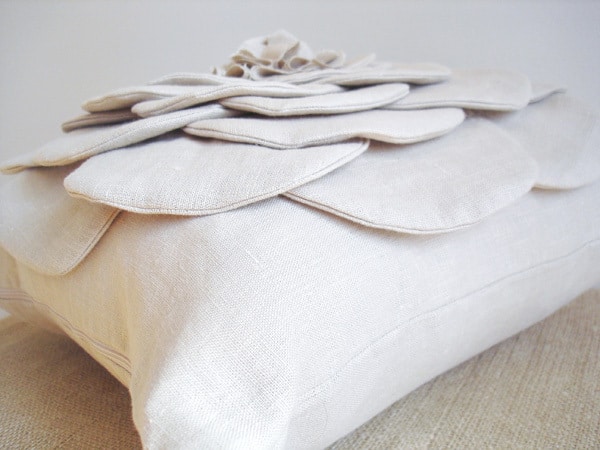 After running across Sweet Jessie's Scalloped Garland tutorial a few months ago, I wanted to take the same technique and use it to make a shabby, fun, linen pillow. Here's how I did it:
Supplies Needed:
fabric (I used linen)
sewing machine
zipper (if desired)
Step 1:
Create your "petals". I'll explain the technique briefly, you can refer to the tutorial linked above if you need additional help.
Cut out a half-circle template out of cardstock. Place on a double layer of fabric and cut. Take your two layers of fabric and stitch around the curve.
Step 2: Take sew petals and turn inside out. Press flat. Take petals and arrange your first layer on your pillow fabric.
Step 3: Stitch petals down to fabric. Repeat for second layer of petals.
Step 4: Continue creating petals and attaching them to pillow front. I did 5 layers total, and, for layers 2-4, I cut down my template and made the petals slightly smaller. I then cut down the template further for the fifth and final layer.
Step 5: Almost there! Now you are ready to create your flower's center. I did this by taking small circles of fabric and folding them once (into a half circle) and again (folding them into a cone shape). Either hot glue or sew your petals shut. Take your petals and hot glue them into a circle onto a small piece of fabric. Once your outer circle is complete, continue layering and working into the center of the circle.
Step 6: Glue or stitch your flower's center onto your pillow fabric. Lastly, sew your pillow together in the method of your choice!