Easy tips and tricks for how to increase blog traffic. Whether you're new blogging or are a seasoned blogger, there's something here for everyone!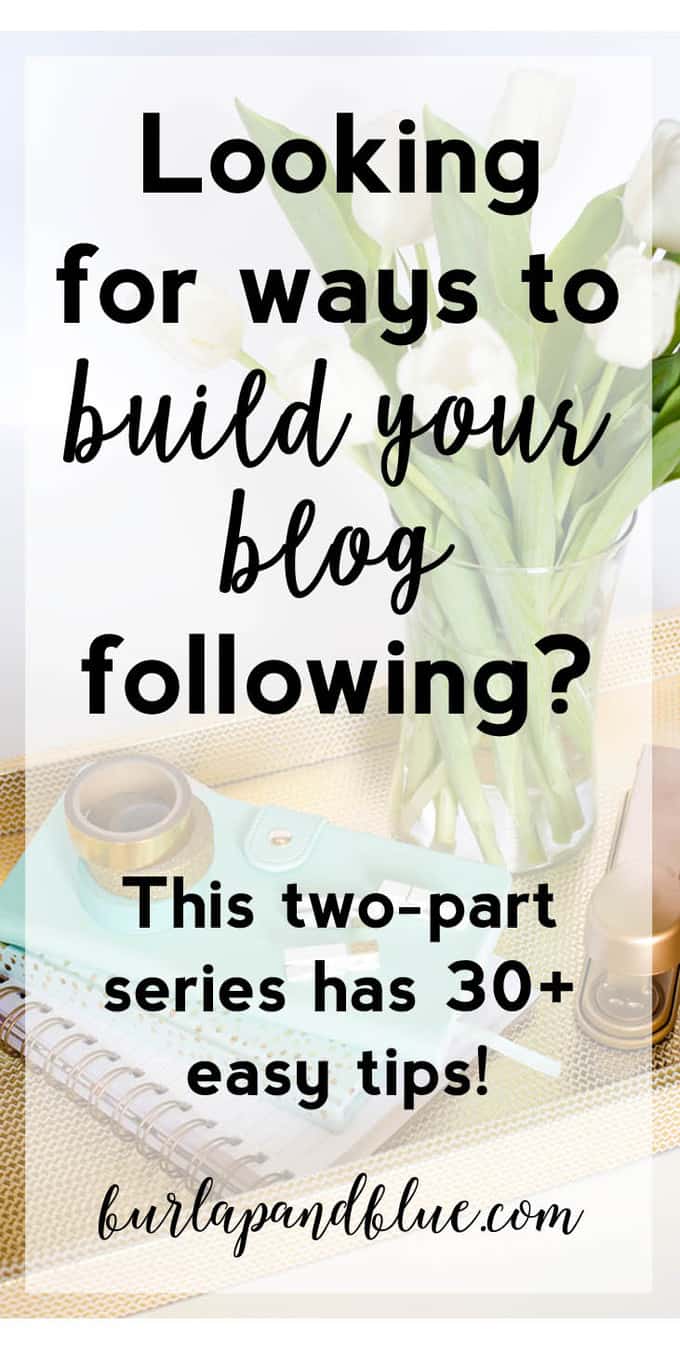 Last week, I shared Part 1 of blog ideas and how to create a better craft blog. Today, let's dig a little deeper and talk about post promotion, monetization and more!
Section 3: Creating Your Perfect Posts & Promotion
"I think I am about 5 for 500 when it comes to successful ideas vs flops." -Jerry Schoemaker
15. Post on Monday mornings. As you may be able to guess, there is a wide variety of research that give a wide variety of answers on the question of the best time to post to your blog. Generally, though, it looks like Monday morning is the best time to post to your blog.
While more people may be checking your blog on weekday mornings, though, it looks like blogs tend to get the most engagement and comments on Saturdays. Which makes sense, really. People may check in with their favorite blog's as part of their weekday routine, but they really don't have the time to fully engage and leave a thoughtful comment until the weekend rolls around. I, personally, post at midnight approximately three times/week, but I definitely schedule my best posts for Mondays.
Action Step: As we talked about previously, the most important thing is a consistent posting schedule. Think about your current posting schedule, and, if Monday isn't on that list, consider adding it!
16. Write a round-up style post. Round-up style posts are some of the most popular and most repinned posts around. Here is an example of a round up post I created for my own blog on nursery printables; it also happens to be my most repinned post on Pinterest currently. Round ups are a great way to share others' content; I've often had bloggers that I have featured email me to thank me for featuring them; occasionally, these bloggers have also become blog sponsors.
Action Step: Consider a round-up style post that would fit your readership! Whether it's a post on beauty hacks, one-pot recipes, or exercises you can do in front of the television, round up posts are a great way to share useful content with your readers.
17. Spend 10% of your time writing posts, and 90% of your time promoting them. I wish I remember where I originally read this thought, because it's so true and really changes the way you look at blogging. It doesn't matter how well-crafted, articulate or true your post is, if no one sees it, it's hard to make an impact. We'll go into some good ways to promote your posts, but, at the minimum, you should be sharing your post (with a relevant image) on Facebook, Twitter, Google+, Instagram and Pinterest.
Action Step: Are you consistently sharing your new posts on social media? If so, go a step further and also go into your archives to share an older, but still relevant, post.
18. Submit to __gawker sites. Stylegawker, craftgawker and foodgawker are great sites to submit your content to if you have well-written, on-trend and well-photographed work. I submit mainly to craftgawker, and they are one of the largest drivers of traffic to my site.
Action Step: Check out the three __gawker sites, and, if you feel as though one may be a good fit, create an account and submit a post! But, be forewarned, these can be hard sites to get accepted to; at last count, I've had 43 posts accepted to craftgawker, and 35 declined. Fortunately, when they decline a post, they'll let you know why, and you can later try to resubmit.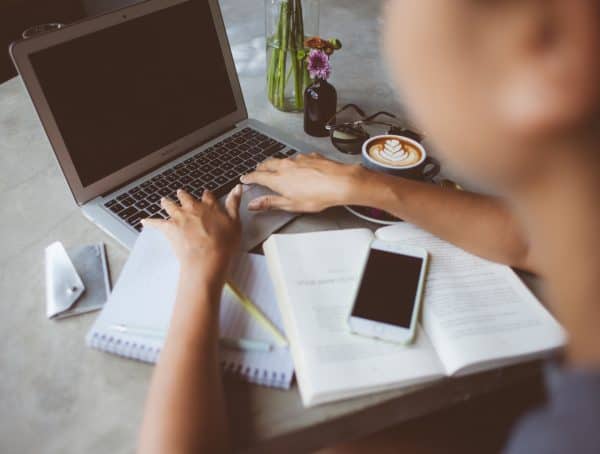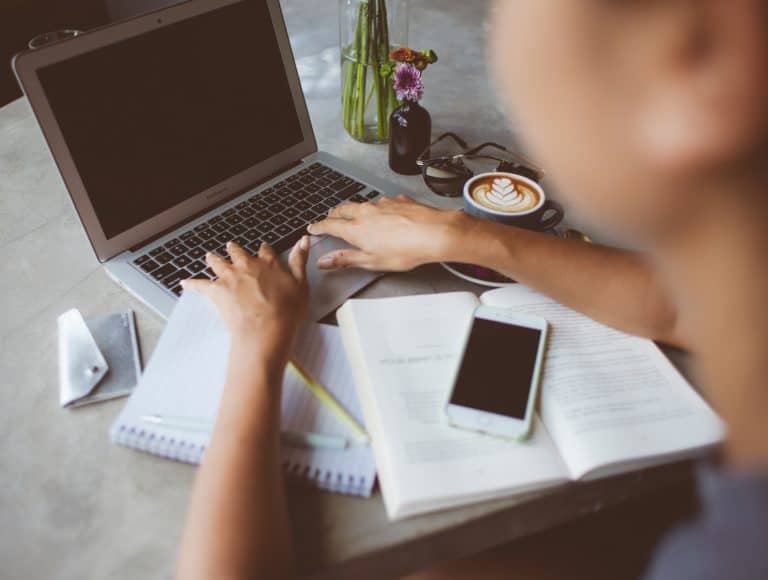 19. Learn the best times to post to social media. Many studies have been done regarding the best time to post to various social media sites. On average, it looks like the best time to post to Facebook is early afternoon on Thursdays and Fridays, Google+ and Twitter, weekdays around midday, Pinterest, Saturdays and weekday evenings, and Instagram, almost anytime, as traffic there stays pretty consistent throughout the week.
Action Step: Figure out the best times to post to social media, but don't be a slave to people's peek engagement times. You'll drive yourself crazy (and you'll never have time off), if you focus too much on posting at exactly the best time. Consider using a social media scheduler (again, I love Tailwind), but, in the end, I find that if I'm constantly waiting until the optimal time to post, I'll often not post at all.
20. Don't neglect Google+. Google+ is the second largest social media platform (behind Facebook), and since it's owned by Google, seems to have more of an SEO advantage than other platforms. Integrating it as part of your marketing platform is a smart move, though many do not. I have my Jetpack plugin set to automatically share every post to Google+ (as well as Twitter), so I don't necessarily have to go into my account each day.
Action Step: If one more social media platform is overwhelming to you, consider a plugin that will automatically share your posts to certain platforms. You'll still want to check into each platform to engage with your audience, respond to comments, and share and engage on others' content.
21. The power of the +1. Google+'s power seems to be in having people +1 your content. +1, in Google speak, is a way of saying "hey, I like your content". The more +1s you can acquire, therefore, the more favorably your site will rank in search engine results.
Action Step: Consider getting involved in communities, groups of people on Google+ with similar interests. There are communities for all interests and passions, and, if you don't see a community that's a good fit for what you do, consider starting one! Before posting in a community, just make sure you read through the community's guidelines and only post articles that are a good fit for the community. Engaging in each community, instead of dropping a link to your post and leaving, is a great way to gain credibility (and maybe even learn something new in the process!)
22. Join Facebook groups around your blog's topic. Facebook groups are a great way to share your knowledge, engage in a community of like-minded members, and even ask questions and get advice when needed. You can search Facebook for communities, and, better yet, when you've found a group you love, you can look on Facebook's sidebar (when you are on the group's page), and similar groups will pop up that you can request to join.
Action Step: If you aren't a member of a Facebook group for the purposes of connecting with other bloggers, I recommend joining some. Like Google+ communities, there are often rules that you will need to follow. I've found, both with Google+ communities and Facebook groups, the stricter the rules the better the group tends to be. I tend to hang back a few days when joining a new group to make sure I understand the purpose and rules of the group before jumping in and posting a question or comment.
23. Harness the power of Pinterest with Tailwind. Every month, Pinterest, without fail, drives more traffic to my blog than anything else. I use Tailwind to schedule my pins, and it's been the best decision I've made for my blog this year. Tailwind allows you to set a schedule and choose how many pins per day to schedule (right now, I'm scheduling 20, but many people schedule a lot more than that), and helps you choose the best time to pin based on when your audience is most active. I love this feature, as my audience tends to be most active at night, and I do most of my blog work during the day.
Another favorite feature of mine is "Board Lists," which are groups of boards you can easily select with one click when scheduling a pin. I have Board Lists for Blogging Tips, Home Decor, DIY/Craft (allows foods posts), DIY/Craft (NO food posts). I assign boards (most of them group boards) to each Board List, and, when I am scheduling a pin, I choose the best Board List for the pin, set an interval of how much time I want between each pin, and schedule the pin.
Action Step: If you have a lot of pins from your blog or site, look into a scheduling site. I use Tailwind, but BoardBooster is another popular one. Each offers a free trial, so you can test it out before you commit.
24. Practice good Pinterest SEO. A lot of people are now using Pinterest to search for ideas and tips as opposed to a search engine. Make the most of this by having SEO friendly board titles and descriptions. For example, a food board labeled "yum" is cute (and is exactly what my board was originally labeled), but consider something closer to what people may search, such as "Recipes and Meal Ideas." If your blog is food-related, you will probably want multiple boards around the topic of food, "Alcoholic Beverages," "Easy Brunch Ideas," "30 Minute Weeknight Meals," etc.
I am a DIY blogger, so I multiple craft/home boards, including boards about furniture, paper crafts, wall art, etc. As you title each board, also add in a keyword-rich description of each board, and set each board's feature image as either one of your own images, or an image that best encapsulates the board's content.
Action Step: Take a look at your Pinterest boards, going through and looking at your titles, descriptions and images. Your Pinterest page and boards should be cohesive, with an aesthetic and style similar to your blog's aesthetic.
25. The best pins are long pins. I fought so hard against this next tip, guys. With as much work that went into creating and editing posts, I did NOT want to then have to go into Photoshop and create a whole new image just for Pinterest. But that's now what I do and my Pinterest account and blog are all the better for it. Long pins are Pinterest magic. As of now, I create my pins to be 750 pixels x 2500 pixels. This changes as Pinterest changes their guidelines, but this is what currently works. If a pin gets too long, Pinterest will cut it off (pinners will have to hit "expand pin" to see the rest of it, which rarely happens), so experiment and see what works best. I tend to pull two vertical images into Photoshop (I use Elements), and add text in the white space in the middle. You can see lots of examples on my burlap+blue Blog Images & Tutorials board.
Action Step: If your pins are currently vertically-aligned, that's great. Take it one step further and create a long pin for your most popular posts. They'll get repinned more often and drive more traffic to your site. A win-win for sure.
26. Have a Pinterest board filled only with your own blog images. Make it easy for brands and publications who find you on Pinterest to figure out who you are and what you do. This DOES happen, by the way; one recent magazine feature, and one to come, happened because an editor found my project on Pinterest. Make this board the first board on your page, and label it something ridiculously obvious, such as your blog name.
Have all images on that board be of projects and articles from your blog. Don't have enough pins from your own blog and don't want your board to look empty? Make it a "secret" board (no one can see it but you) and change the setting to public once you have more than 10 pins.
Action Step: You guessed it: create a board filled only with your own blog images and title it accordingly. You can look at mine for an example, and make sure it's the first board on your page.
27. Make sure you're not only pinning your own content. With all this talk of posting your own content and making your board SEO-friendly, it can be easy to forget that Pinterest is a form of social media, and, thus, you should be social and pin other's content. Some people recommend up to 90% of others' content, and 10% of your own, I aim for more of a 75%/25% ratio.
Action Step: If you pin mainly your own content, go now and pin 5 pins that are not your own. Whenever you login in to Pinterest, take a minute to scroll through your feed and pin a few new things. I struggle with this a bit now more than I used to, honestly. Because I'm using Tailwind, which is lessening my need to log into Pinterest every few hours, I'm not there as much as I used to be to pin new content.
28. Join group Pinterest boards. Group Pinterest boards, where multiple contributors pin to a board around a general theme, are a great way to share your content beyond your own followers. PinGroupie is one good way to find group boards to join, and there are also Facebook groups, like this one, where you can be notified of group boards looking to add contributors.
Before asking to join any group board, make sure that it fits your niche, has quality pins, and that yourself follow the board (which is needed for the board admin to add you). Most group boards have guidelines (so they don't get spammy); make sure you read and understand them before you start pinning.
Action Step: Take a moment to browse PinGroupie, where you can sort boards by interest, click to be taken to the admin's Pinterest profile, and view how many followers and collaborators the board has.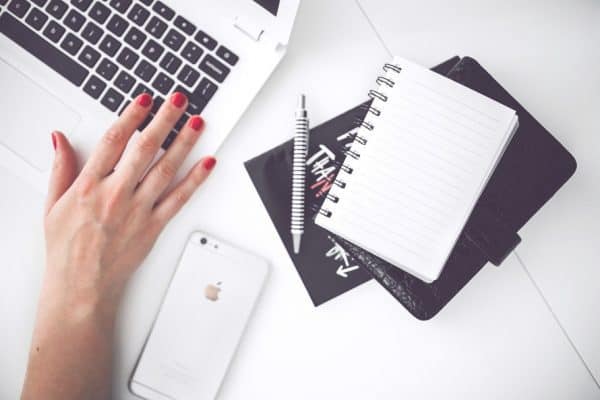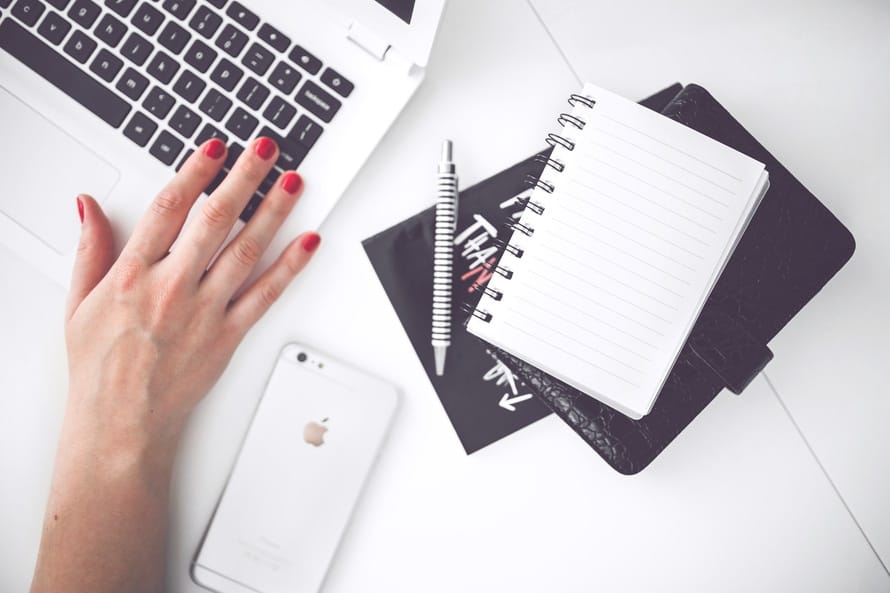 Section 4: How to Monetize Your Blog
29. Decide if you even want to monetize your blog. "Why wouldn't I want to monetize my blog?" is a question I've heard more than once. While making money blogging sounds ideal, there are some definite considerations you'll want to take into account.
First, remember that brands, as well as companies that will ultimately be linking your blog with brands, will be looking for consistency in your blog's posts (if you're in the habit of posting about everything from recipes to over-the-counter medications, beauty and your kid's preschool graduation, it'll be harder to make a real income), consistency in your posting schedule (at least 1-2x/week), and an overall professional feel (great photography, no spelling/grammar errors, etc).
Action Step: If you're currently blogging for fun and as an outlet, recognize that you may have to make a few changes to attract serious blogging income. Magnet4Blogging shares a great post worth checking out with 5 things to consider before monetizing your blog.
30. Adsense: the first stop for beginning monetization. Google Adsense is often the first stop for bloggers who are looking to monetize, and for good reason. Adsense is easy to get accepted into, free, requires only 100+ pageviews/day, and is easy to set up and use. It's thought of as the simplest and most user-friendly ad network out there. I started out using Adsense ads, and, while I've now moved on to other networks, I was able to bring in a decent monthly income for many years.
Adsense, though, is not without drawbacks. Their ads, to me, seem a bit less aesthetically pleasing than some other networks, and, the do not pay you until you reach their minimum threshold, currently $100, which may take a while for beginning bloggers.
Action Step: If you are interested in monetizing, but are not sure where to start, take a look at Google Adsense and see if it's a good fit! It doesn't cost anything to test out, and you may find that it's an easy way to begin earning some blog income.
31. Consider other ad networks. After many years with AdSense, and increasing pageviews and traffic on my blog, I applied to join the BlogHer Network. BlogHer, while definitely earning me more income than AdSense, does have basic criteria for membership. Among other things, your blog must be 90 days old, must have an engaged, active audience, must post at least once a week, NOT be hosted on wordpress.com (they do not allow you to have your own advertisers). A benefit of BlogHer is that they have a large and active community where you can submit guest posts, interact with other bloggers, and apply for sponsored blog and social media posts opportunities.
After growing my blog a bit more, I switched over to Mediavine, which is the ad network I'm currently working with. I've written a whole post on why I love Mediavine, check it out if you're looking to grow your blog income.
Action Step: If you feel as though you've outgrown AdSense, consider an alternative! I can only speak for the few networks I've personally used, but MonetizePros has a great post with other AdSense alternatives you may want to consider.
32. Experiment with ad placement. No matter which ad network you join, ad placement will be key to earning a decent income. As a general rule, ads that are "above the fold" (visible in the upper half of a webpage and is visible without scrolling down) perform much better than ones below the fold. Consider the sidebar, the header, and footer of your blog when deciding where to place your ads. I use a great, free plugin called Insert Post Ads that easily allows me to place an ad after a specific paragraph in my blog posts.
Action Step: Keeping in mind each ad network will have their own rules for placement/number of ads, etc., experiment with your ad placement to find out what works best for you! There's not a one-size-fits-all when it comes to ad placement, it really does depend on each individual blog, and is worth taking some time to figure out.
I know we covered a lot of information about building a better blog in a short amount of time, please leave a comment with any questions you may have! I'd love to help!
Thanks for reading all about my tips for building a better blog & how to increase blog traffic. Have a lovely day!