Ever wanted to know how to create a gallery wall?
Today's post shares our recent living room gallery wall, and be sure to check out this post with plenty more gallery wall inspiration and ideas!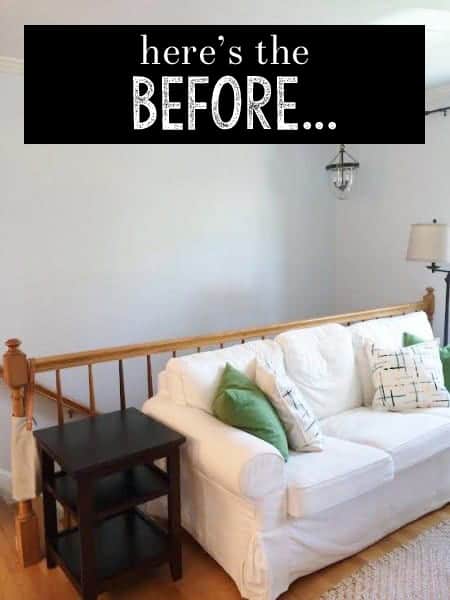 And the after….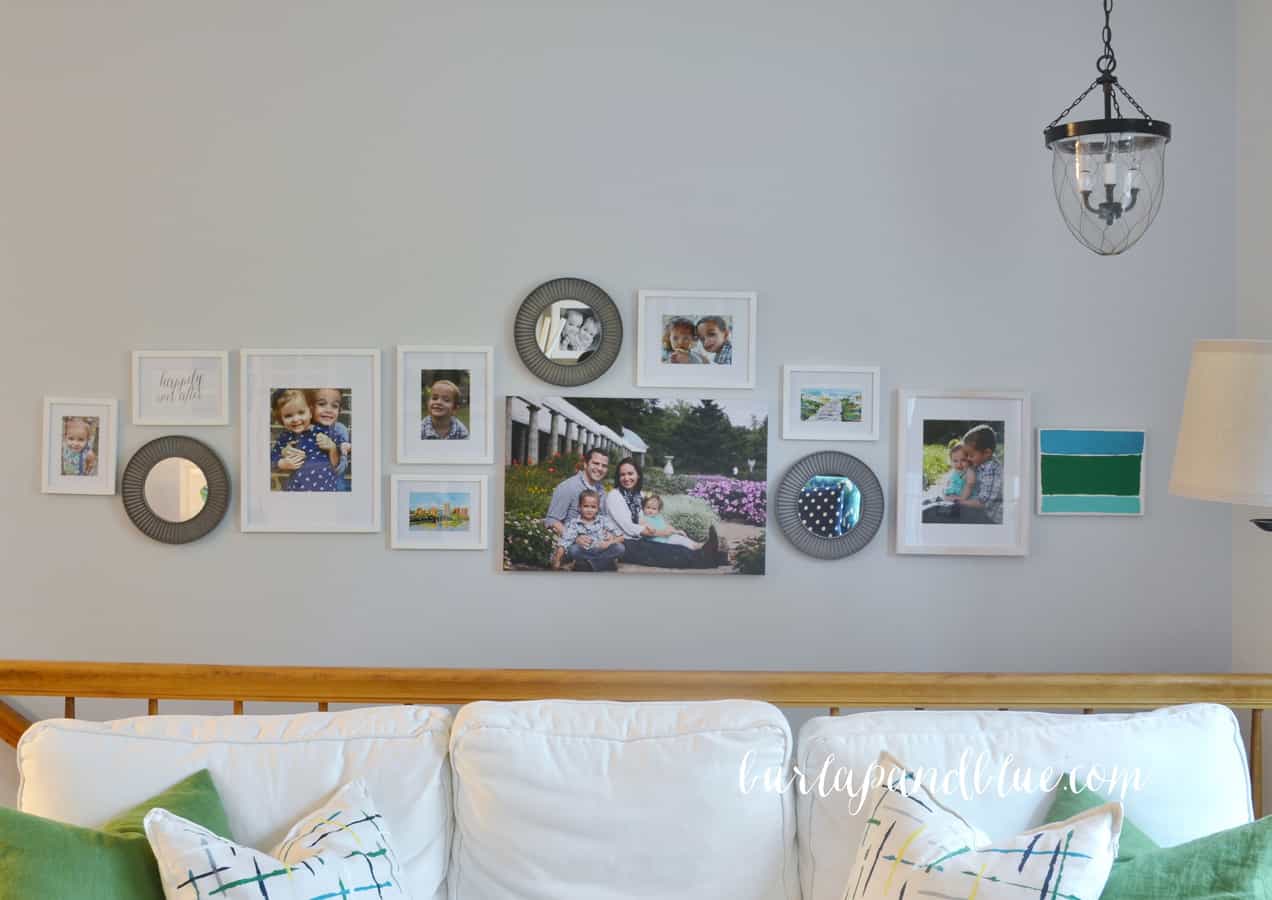 Friends-this gallery wall post has been a long time coming. The wall you're looking at has been blank since we moved into this house–8 years ago this August.
What makes it tricky is 1) it's huge, and 2) it's both the staircase wall and overlooks our living room. Here's the before that I posted on Facebook last week…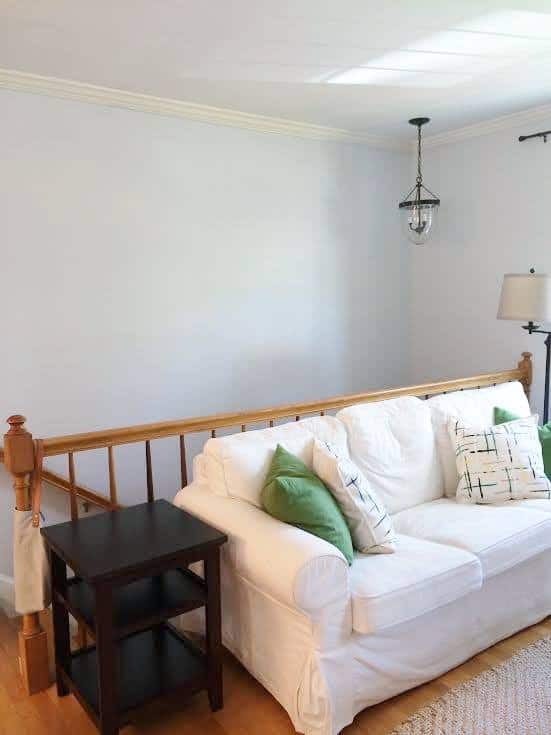 I got some great ideas from friends such as add wallpaper, stencil it or hang vintage window panes.
I also was crushing on these window pane mirrors from Target. And while I love the idea of stenciling or wallpapering, I needed something I could change quickly as the mood strikes (as it often does).
Enter Canvaspop, creator of awesome, high-quality wrapped canvas pieces, photo mosaics, and more. Canvaspop sent me this amazing canvas print, and, just like that, the gallery wall started to come together.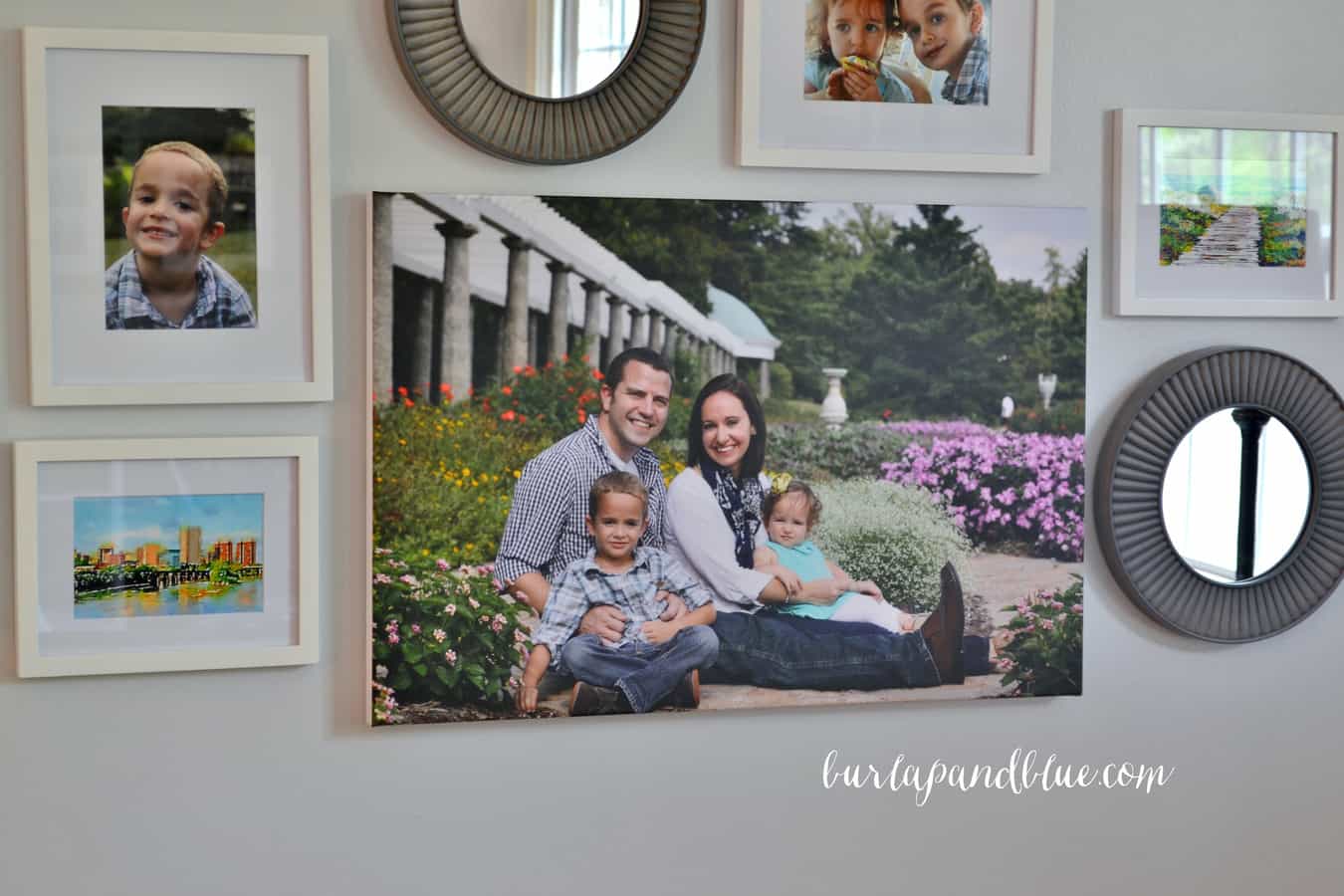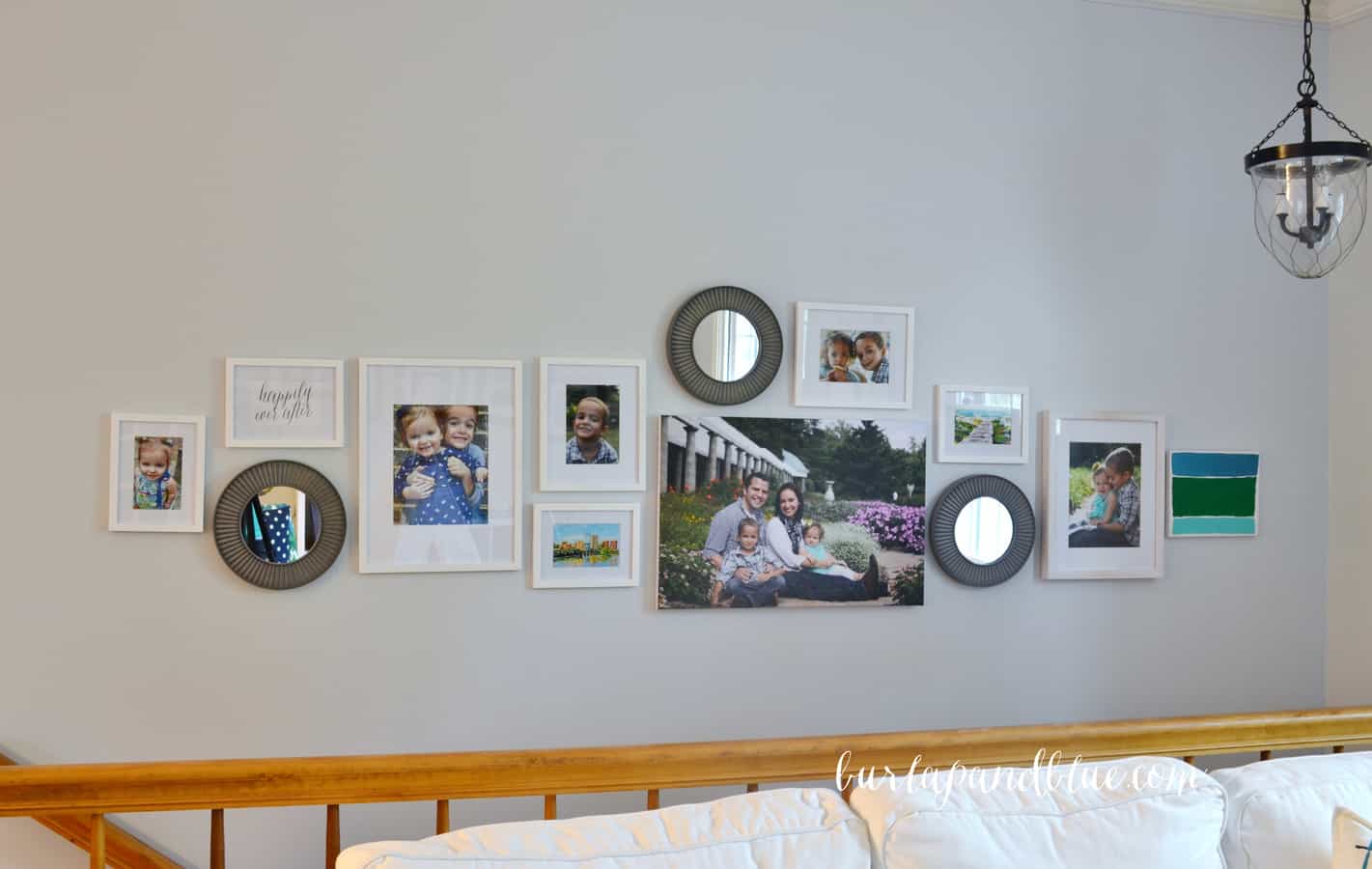 I found this inexpensive set of white frames, added a few art prints from my Etsy shop, some decorative mirrors and all the elements were in place. I cut templates for each frame/canvas, taped them to the wall, and started hammering in nails.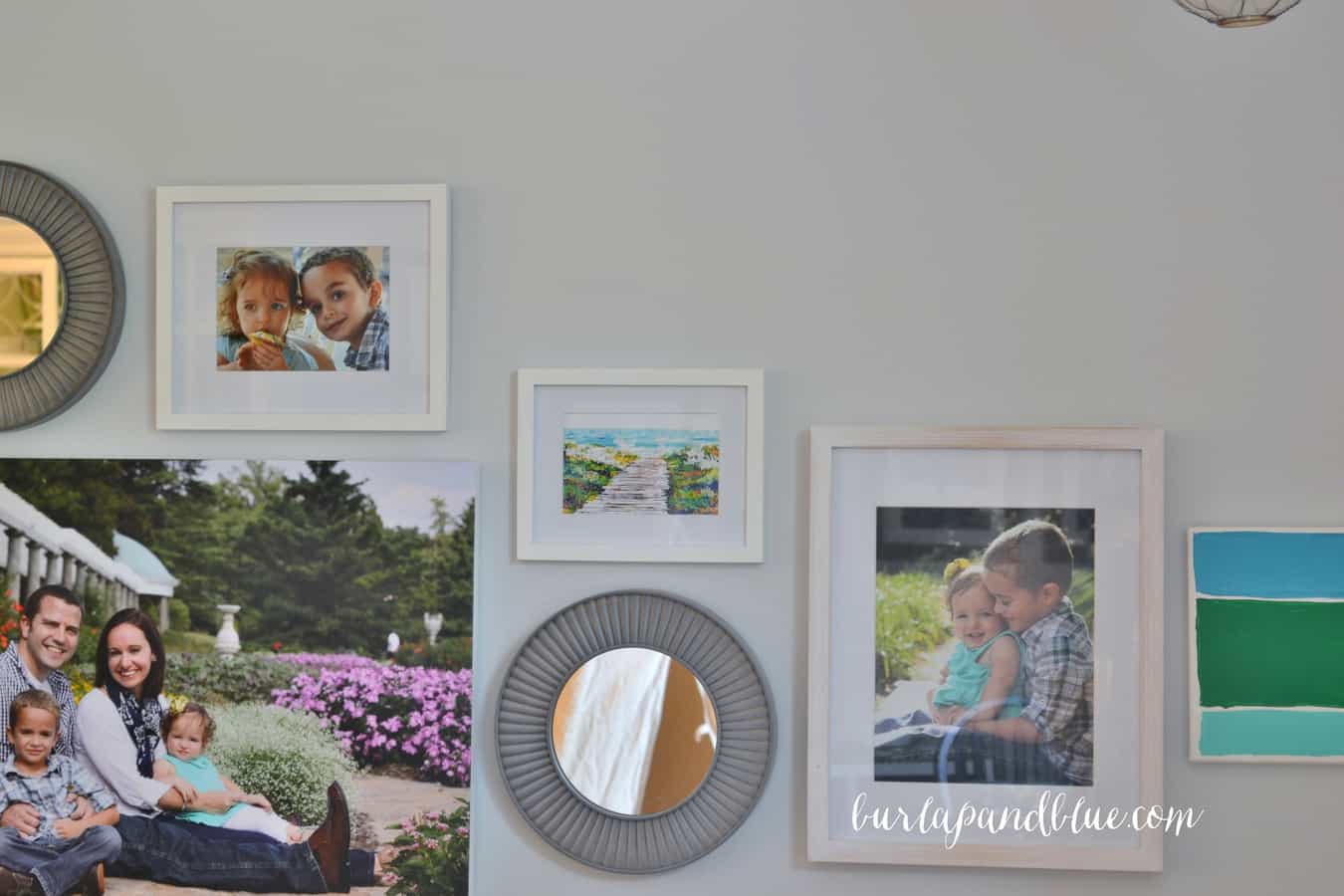 I liked the idea of keeping all the frames white, but adding in lots of color with the photographs.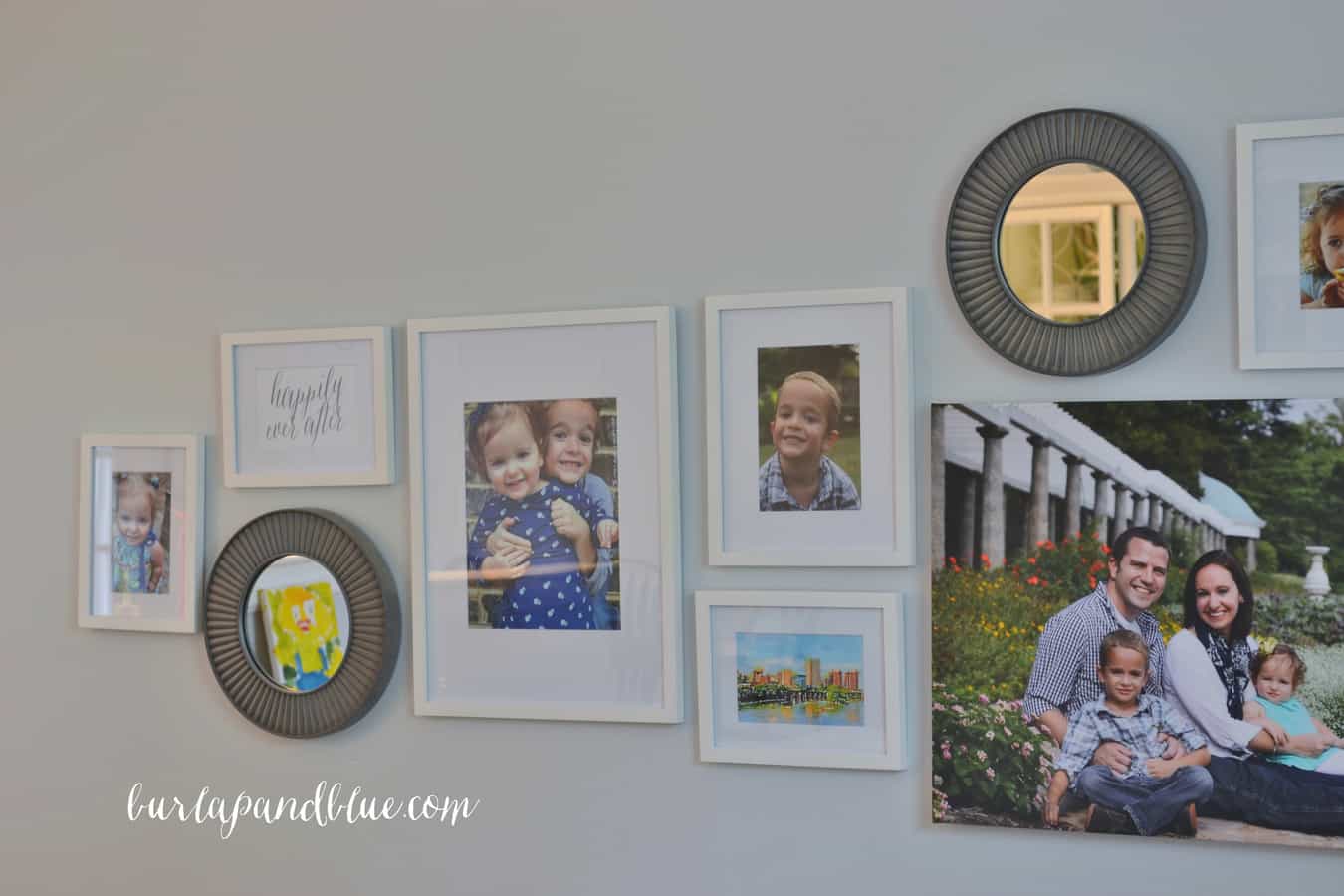 I love how this turned out! Thanks for reading all about my gallery wall…if you have a favorite gallery wall in your home, please share in the comments! Have a lovely day!