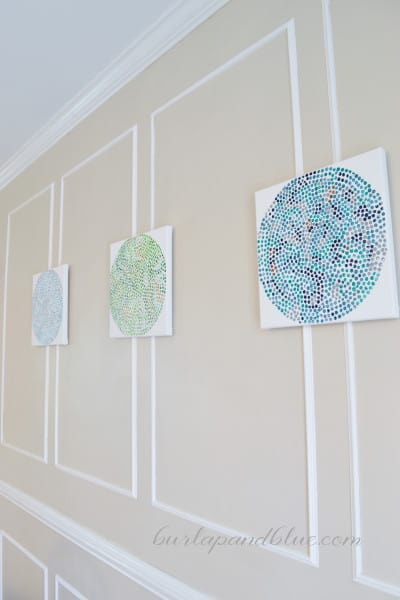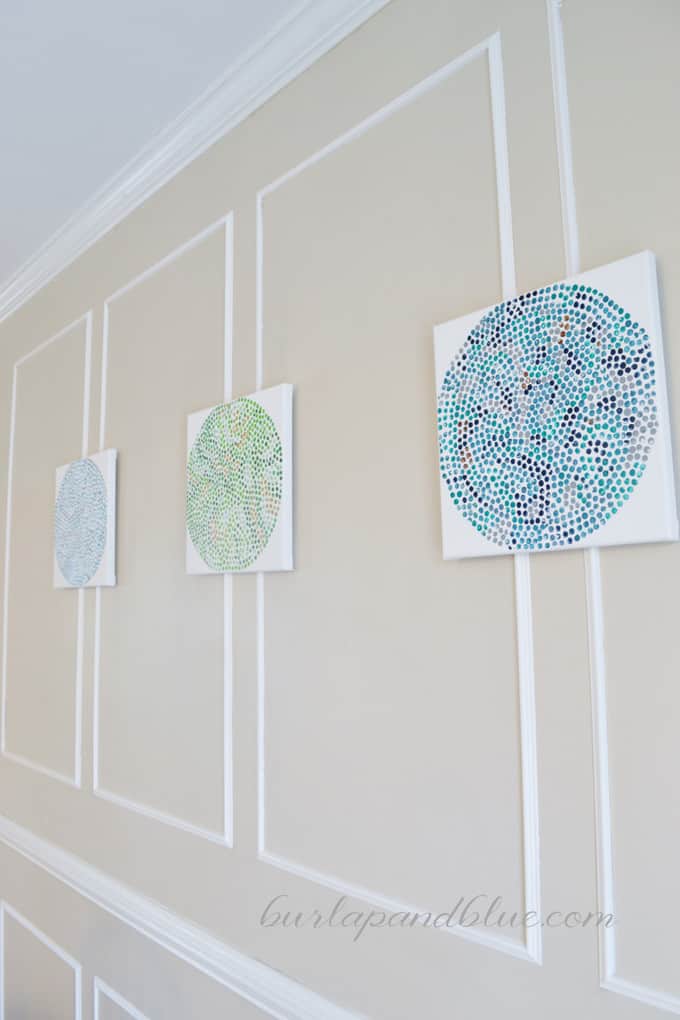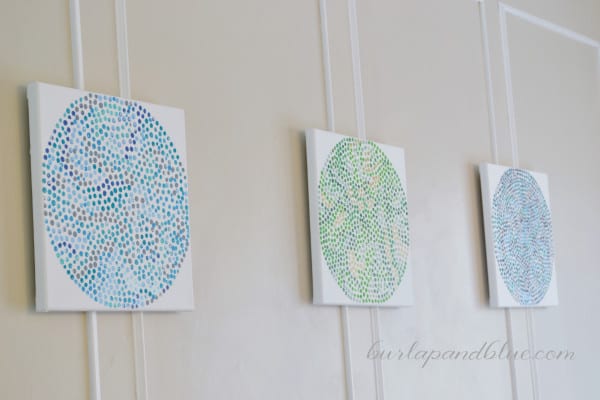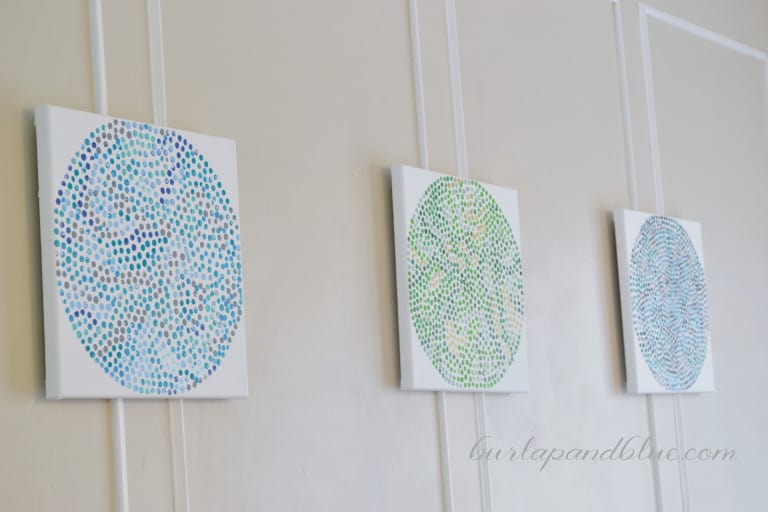 Canvas art is a definite obsession love of mine (see here for lots of proof of that)–it's easy, it's versatile, and the finished product always looks much more expensive than the price of the few materials it took to create it. Today's canvas creations are no exception I wanted to replace the three prints we have hanging on our dining room wall, and these square canvas pieces were a perfect fit.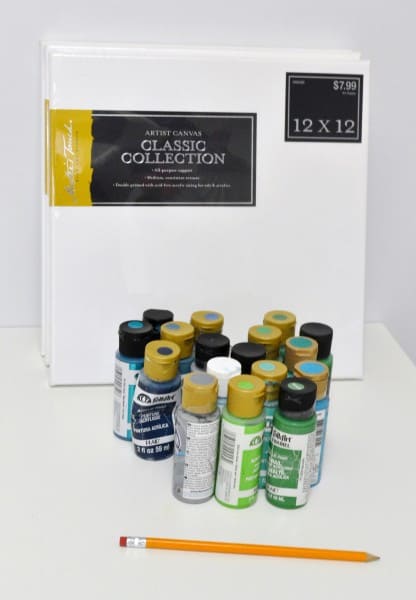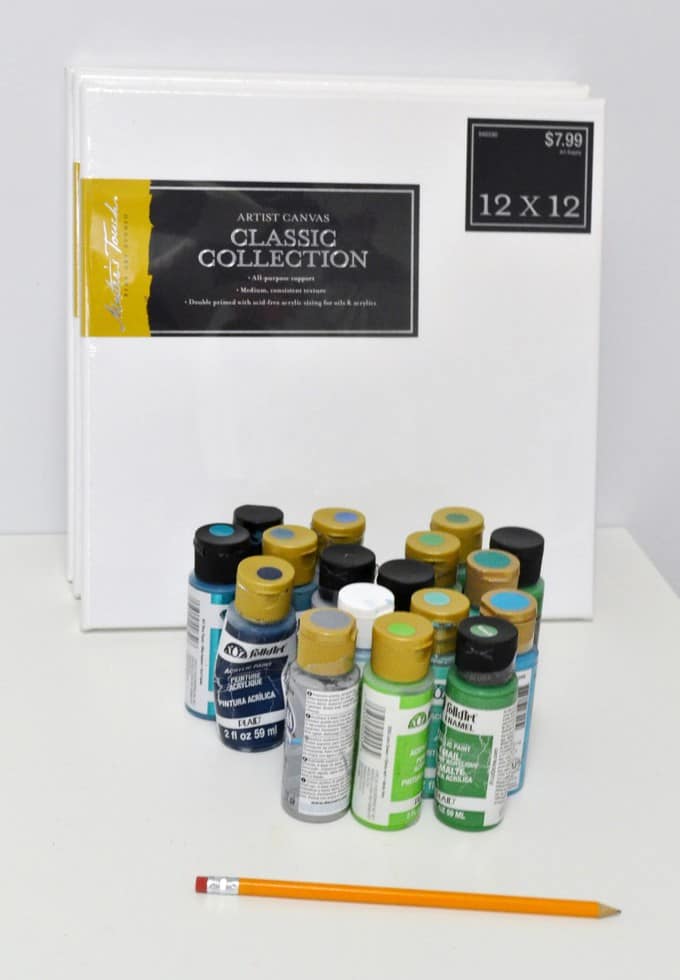 You just need canvas(es), paint and a pencil! I liked the look of these square 12×12 canvases, and I chose an array of blue and green paints for this project.
Step 1: Since I wanted my paint to be a circular shape, I traced a large circle on each canvas. I decided on a palette for each canvas (one of dark blues, one of light blues, and one of greens), and used my pencil eraser to start stamping.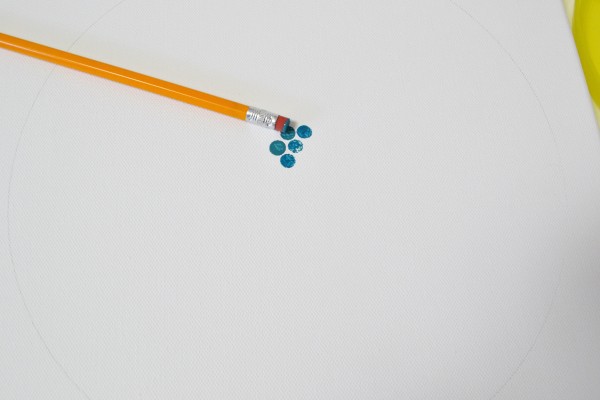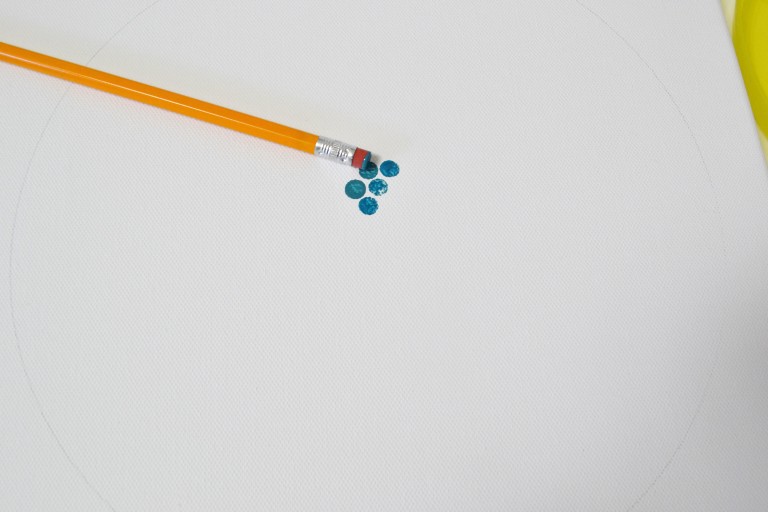 Step 2: Keep going–you're getting there! I love how the shades of blue mixed and blended with each other; I purposely didn't wash the eraser between colors to get this effect.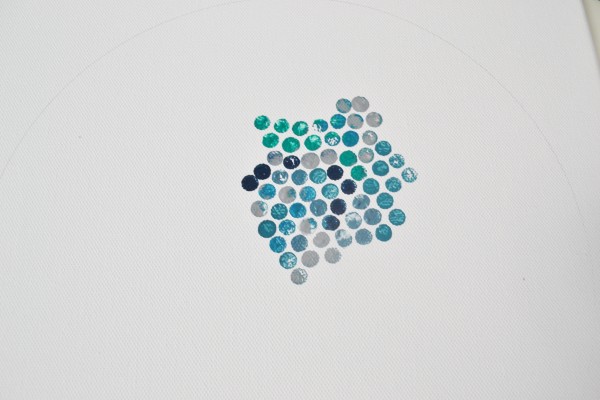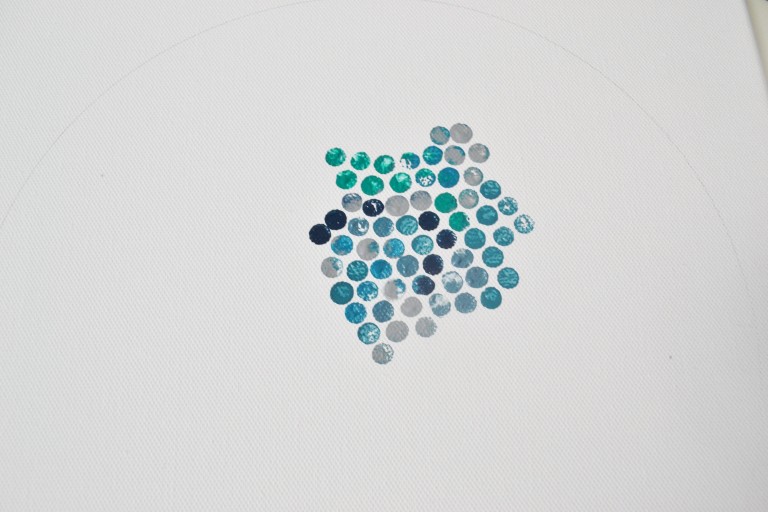 Continue until you get to the edges of your circle (or whichever shape you chose), let dry and hang!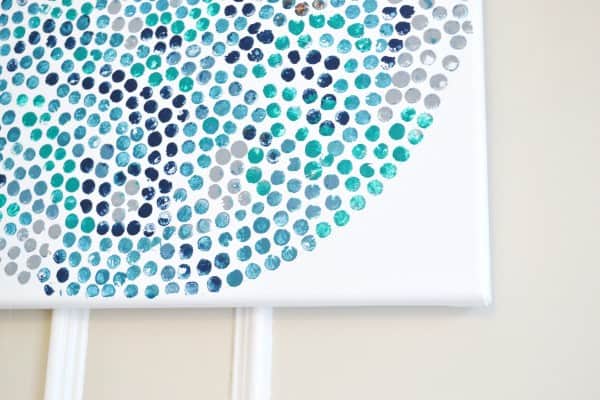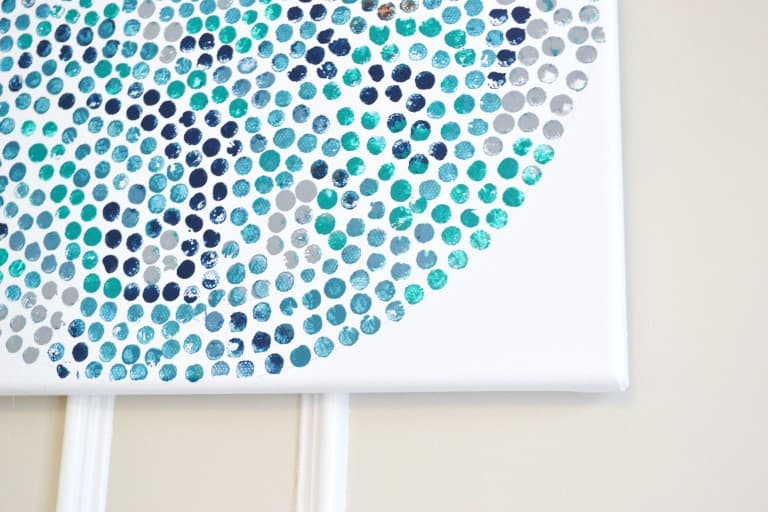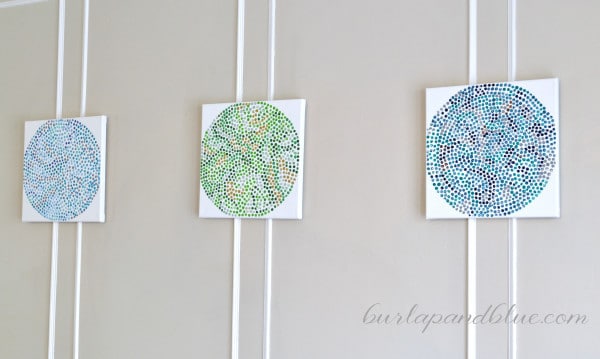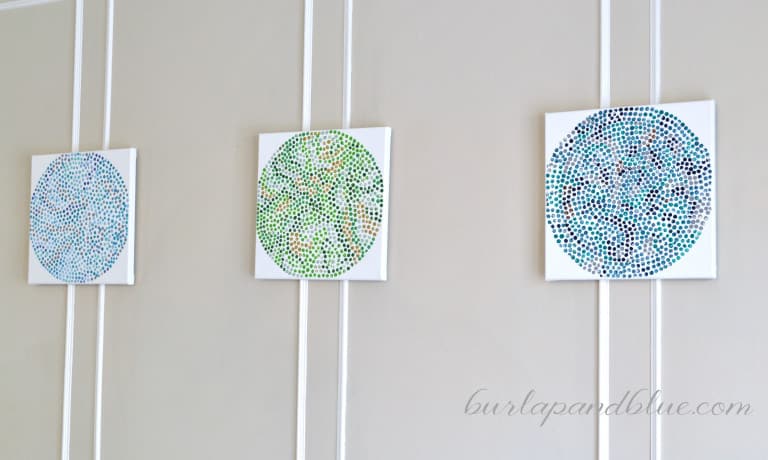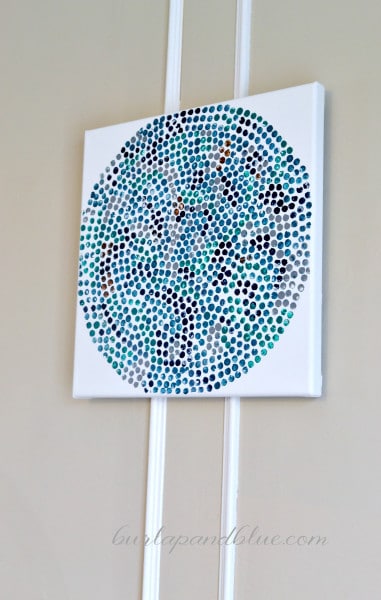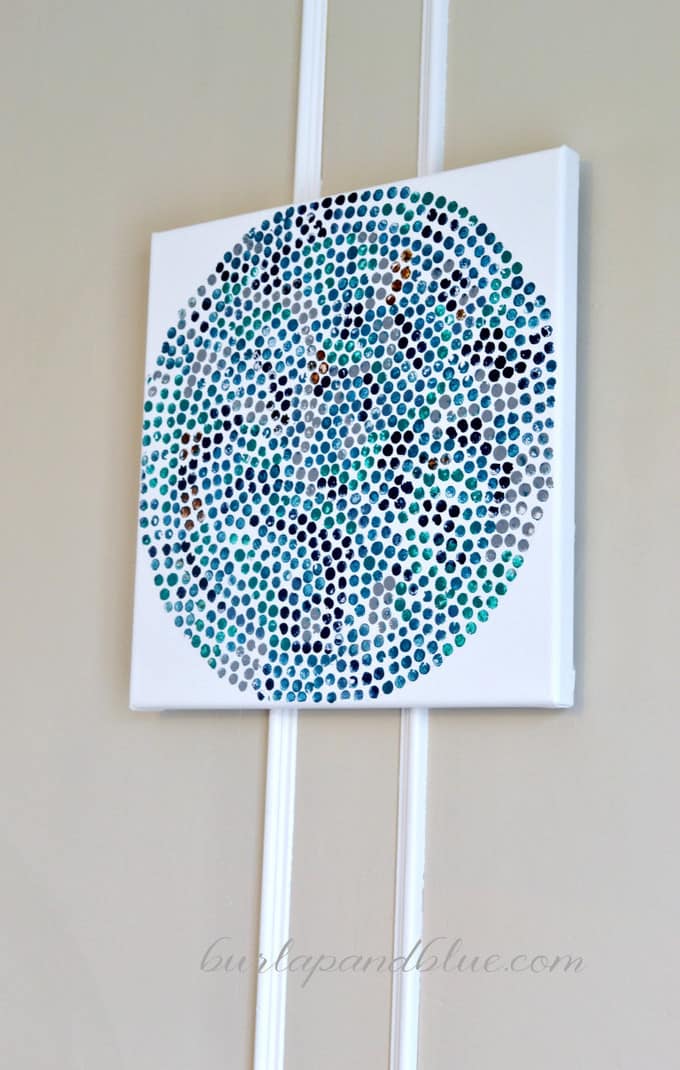 Thanks for reading all about my polka dot canvases! Have a lovely day!