This post was originally published on Crafting with kids!
Crafting with kids not only focuses on fun crafts that kids can do but also kid food, kid activities and organization with kids. You will even find some neat up cycled toy ideas. Our hope is to create easy tutorials with activities that children of all ages can complete.
We live in an age of technology where we snap photos all the time. Our phones are full of random pictures from every holiday it seems.
The question is, what do we do with all of those photos?
I know some people print photo albums once a year while others don't worry about ever printing or saving those photos to anything other than their phone.
I've decided this year that I'm going to start creating my own DIY Photo ornament (or photo keepsake) of my kids so every year I'll have a Christmas picture of them.
I love easy DIY craft ideas, and this is definitely a good one!
I'm sure I will treasure this as they get old and move away (tears…).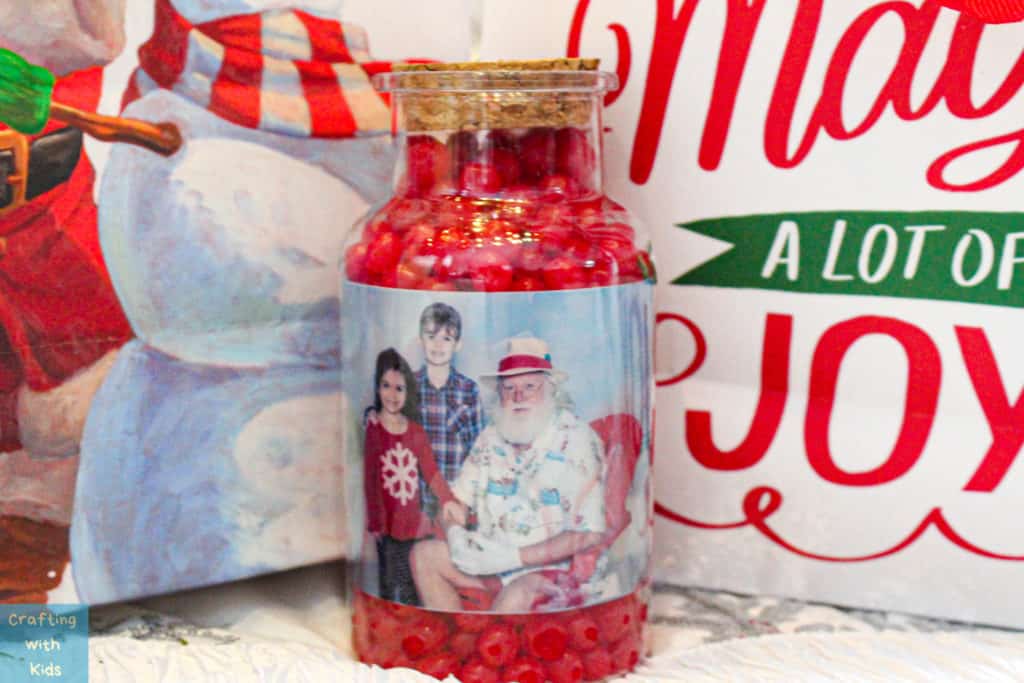 If your kids are in school then you probably have lots of "school pictures" from every holiday (at least my kids do). Half the time I don't know whether to order them or forgo.
What do you do with all those extra pictures anyway? I'm not just talking about the holiday, I'm talking about sports pictures and dance pictures and that doesn't even touch our phone pictures!
I hate to keep pictures stored away in a box or album somewhere.
Will my kids even want them when they get older?
THAT'S WHEN I DECIDED TO START A LITTLE HOLIDAY TRADITION OF CREATING MY OWN PERSONALIZED PHOTO ORNAMENT OR PHOTO KEEPSAKE.
Now when I collect all those sports and dance pictures, I buy the "trading card" size so I can create an ornament. My plan is to keep them all together in a box so we can enjoy them for many years!
I hope this will be a fun tradition of pulling out the old ornaments and "remembering the times."
For this post I'll share a simple photo keepsake I created. The method used to create a DIY photo ornament will be the exact same.
MATERIALS USED TO CREATE A PHOTO ORNAMENT OR PHOTO KEEPSAKE:
Floor polish (make sure you get the clear stuff)
Clear photo ornament or photo keepsake bottle
Paintbrush
Extra cup (to pour excess floor polish in)
Filler materials – this can be glitter or candy or anything. Be creative!
Picture – find a picture that will fit FLAT on the surface of the container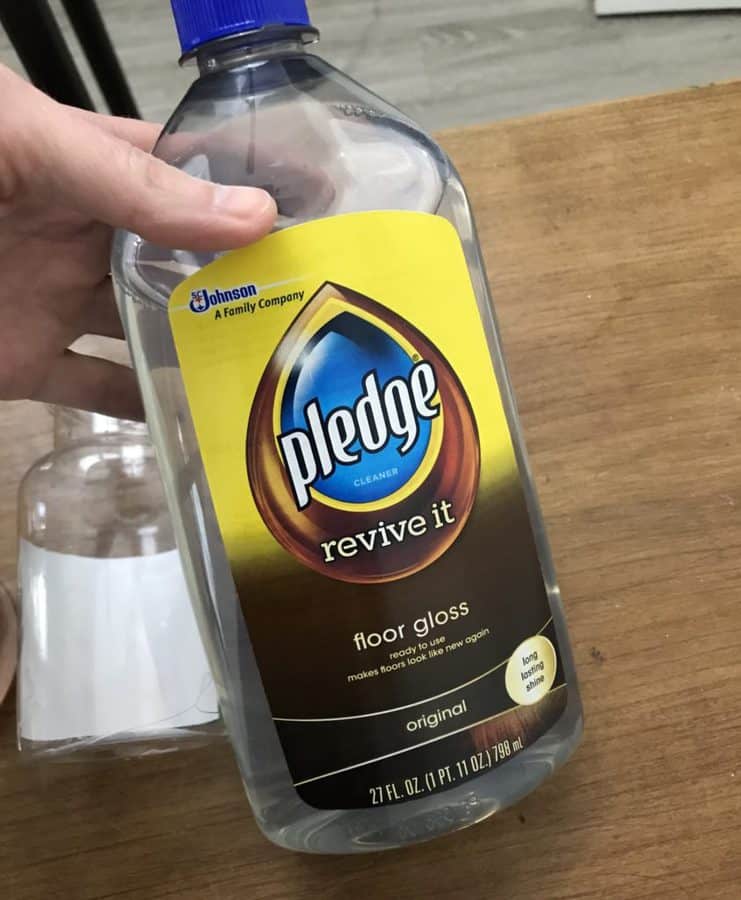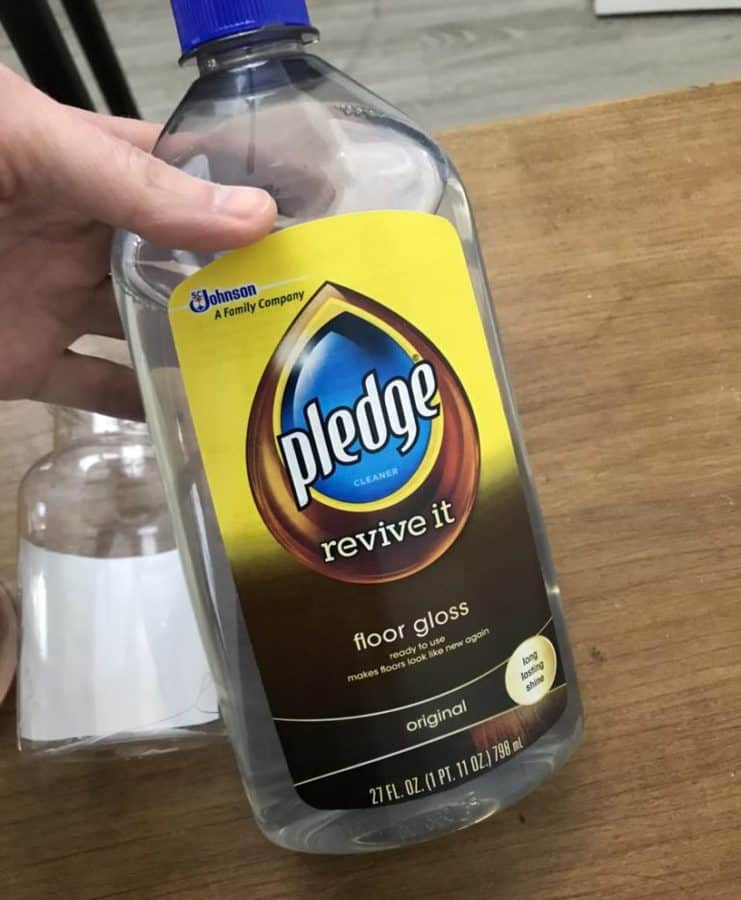 This is the floor polish I used. Any floor polish or floor gloss will work, just make sure it's clear.
HOW TO CREATE A DIY PHOTO ORNAMENT OR PHOTO KEEPSAKE;
After you gather the supplies, remove the top off of the ornament or keepsake
Pour a little floor polish into the container
Gently roll the picture and slip it into the container
Roll the picture around in the polish
After a few minutes of soaking your photo in the polish Use your paintbrush to press the picture on the surface
Pour the excess polish out of the container into another cup
Let it sit for about 10 minutes to dry
Make sure the photo is situated exactly where you want it
Pour the "filler" material into the container
Enjoy your new photo ornament or photo keepsake!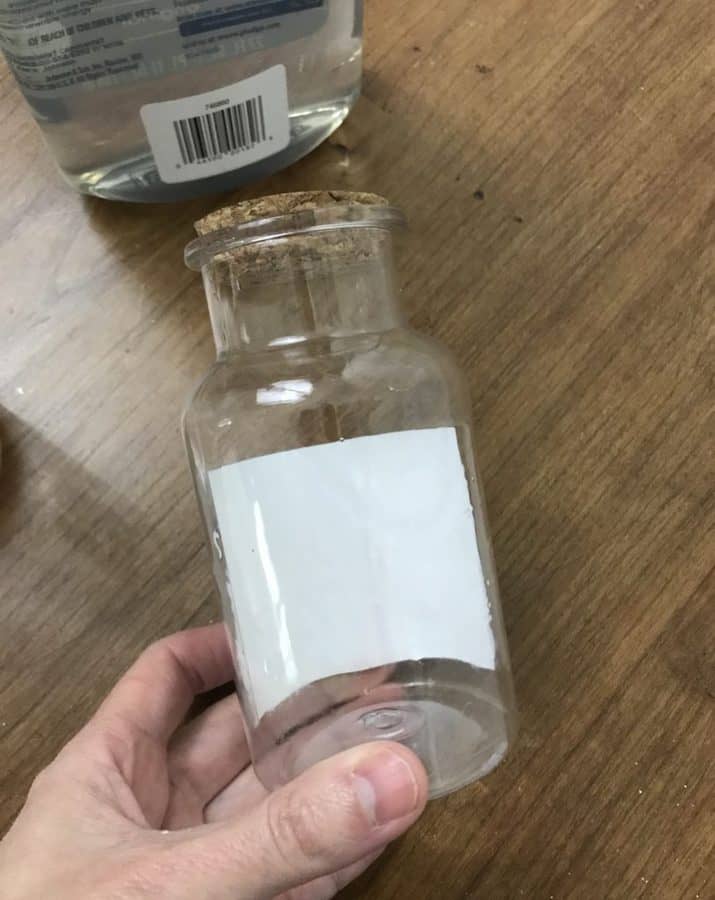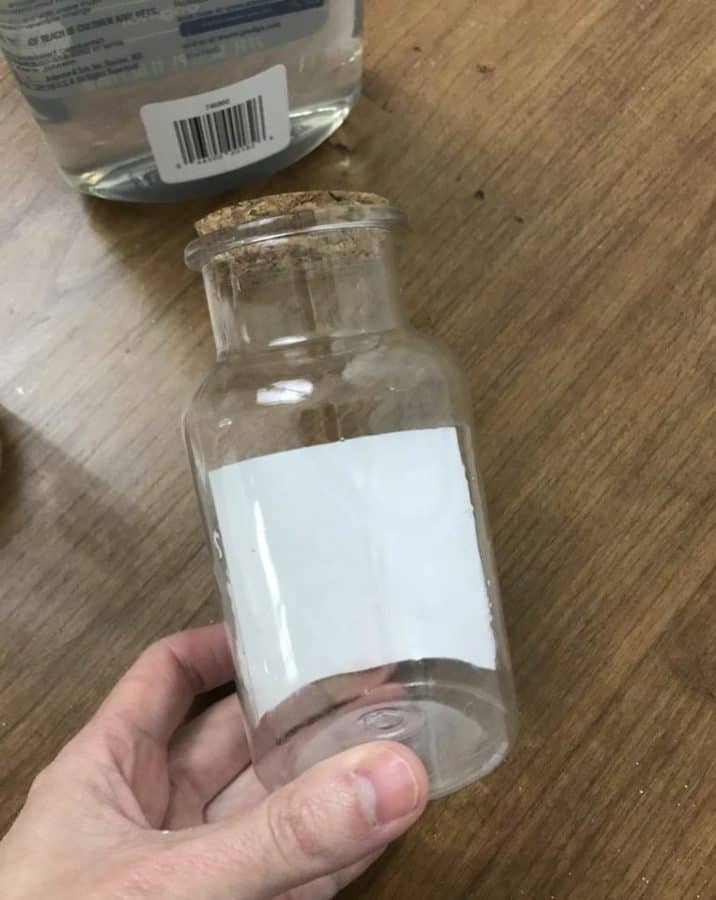 This is the "keepsake" I'm using to transfer my kids photo to. I forgot to take a before picture with it, so you can see the picture on the other side.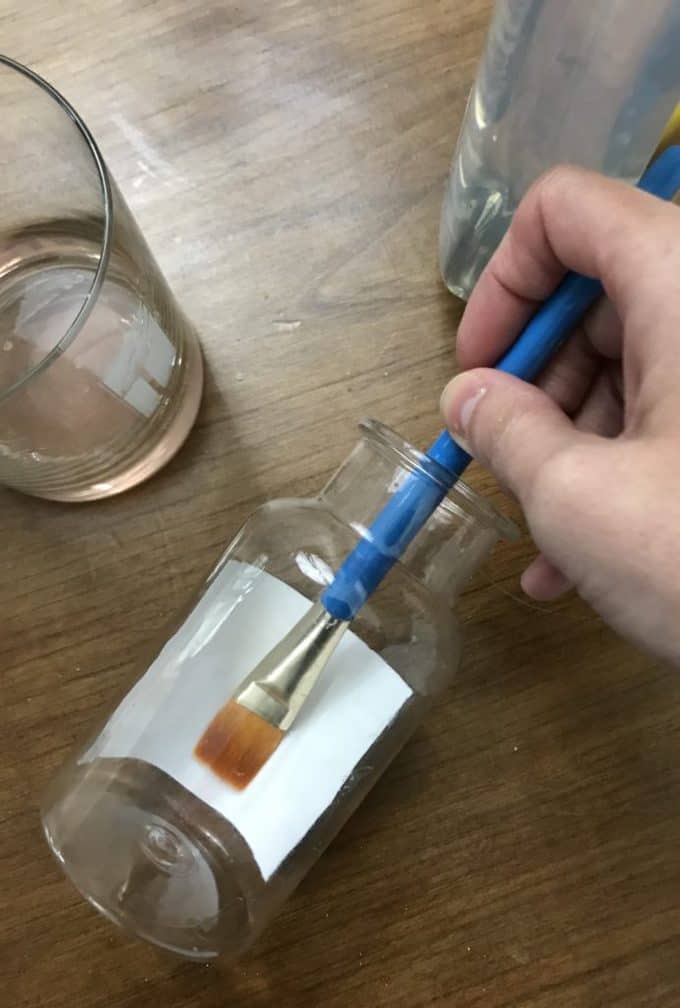 Now that the picture is attached you can add your filler! I used a bag of the red cinnamon candies you see around Christmas time. Since this is a big bottle, I needed something bigger than glitter to fill the space.
WASN'T THAT SIMPLE? I WISH I HAD MORE OF THESE TO SHOW YOU, BUT THIS IS JUST THE BEGINNING OF MY PERSONALIZED PHOTO KEEPSAKE COLLECTION!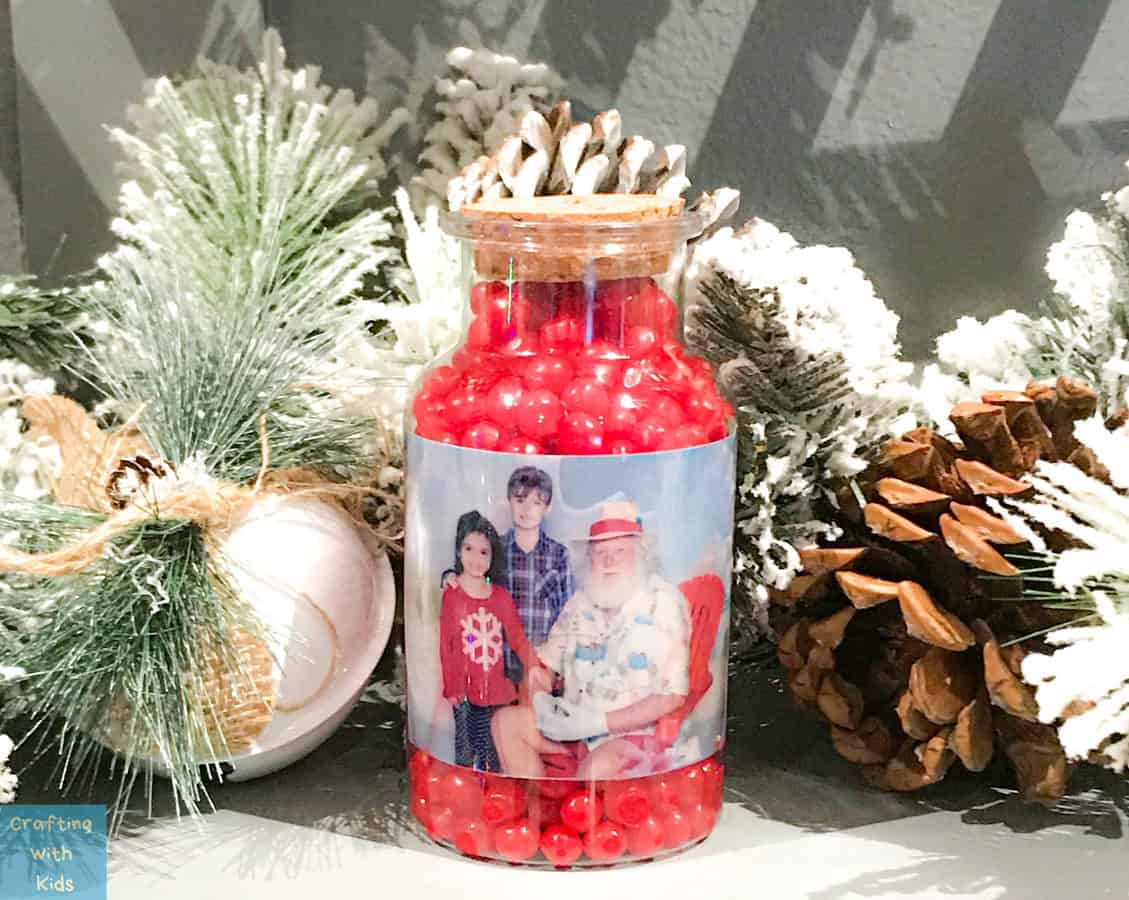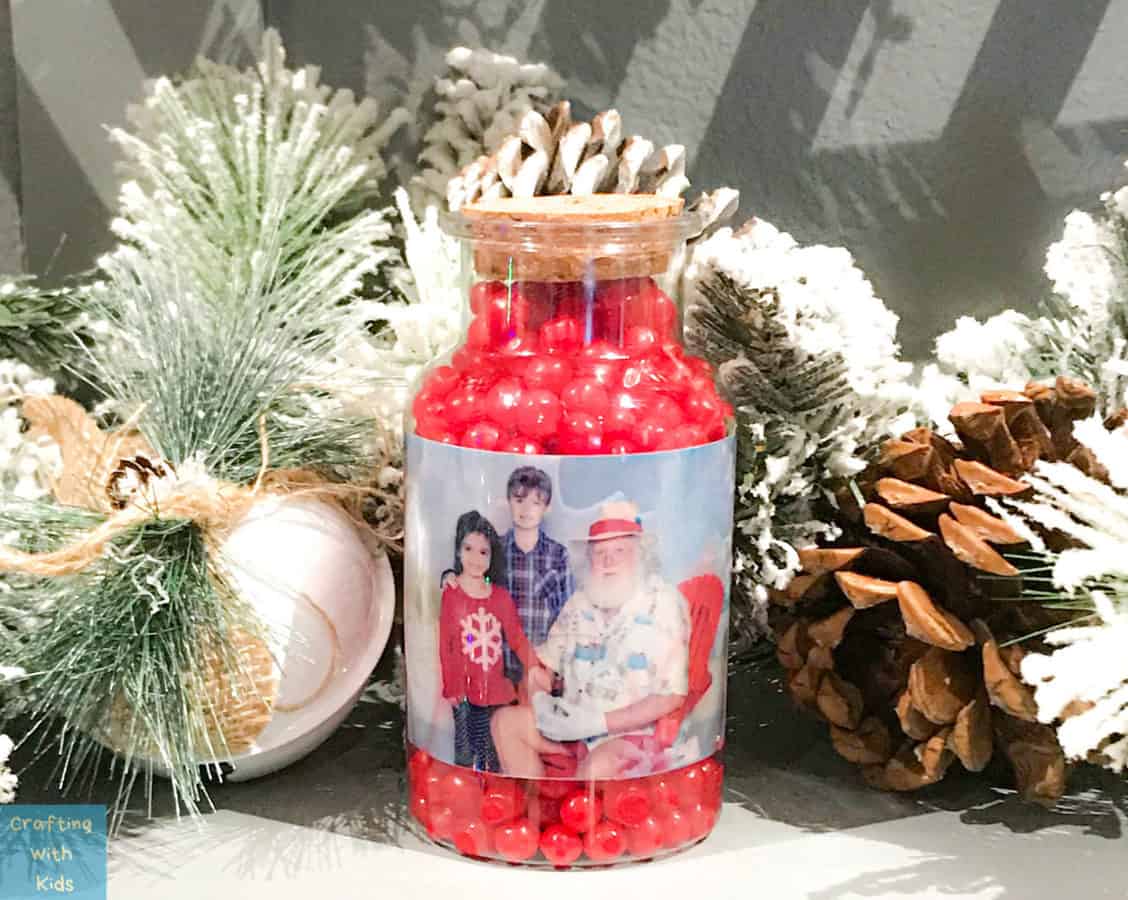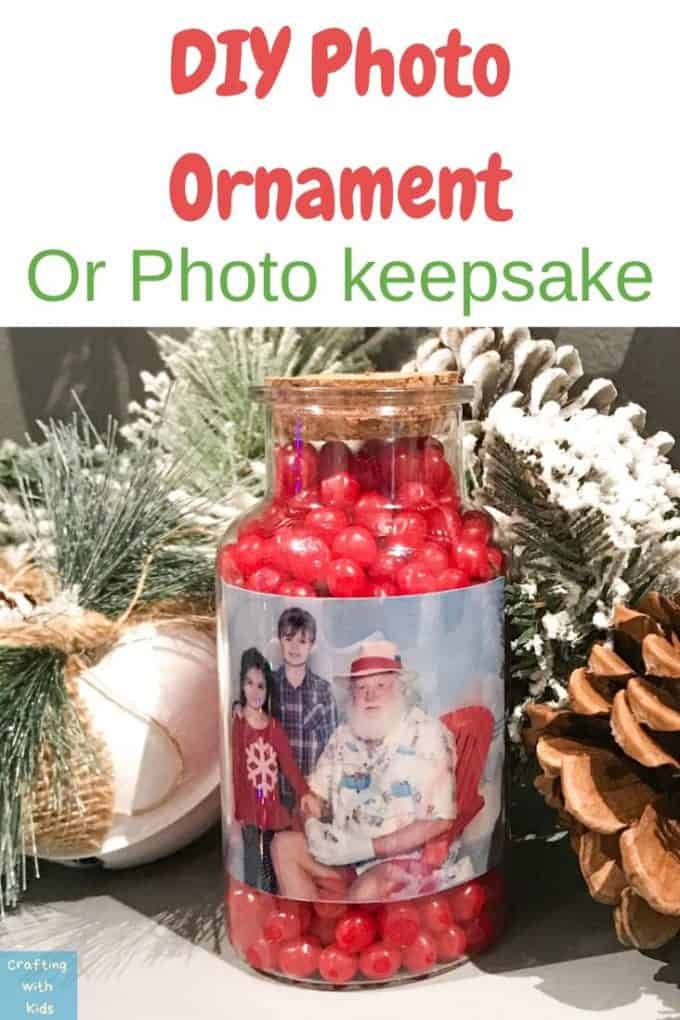 I'm so pleased to start a personalized holiday collection of pictures! Want to join me?
Grab your box of old sports pictures and let's make something!
Happy Crafting friends!
Thanks for reading all about How to Make a DIY Photo Ornament Keepsake. Have a crafty day!