Spaghetti squash is versatile, cheap and so delicious. Learn how to roast spaghetti squash in the oven; it's so so easy!
Spaghetti squash is one of my favorite foods. It's perfect as a pasta substitute, and is easier than you'd think to roast. I'm sharing the full how-to today, then sharing favorite spaghetti squash recipes from some top food bloggers.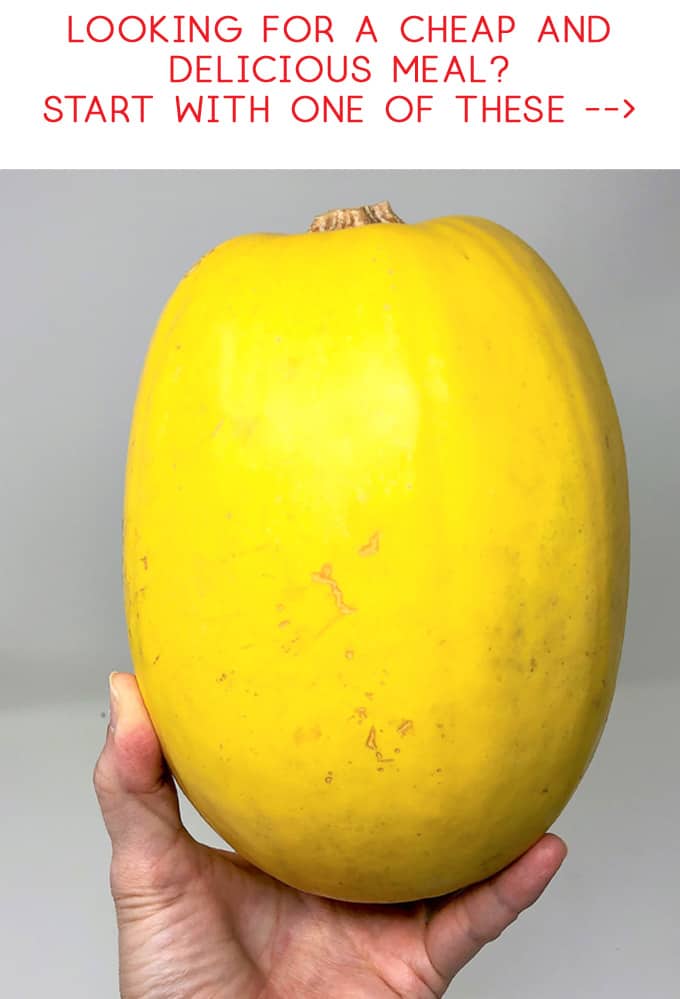 Spaghetti squash can seem intimidating, but it's really not. You just need a little bit of time and a few basic ingredients. Full recipe card is below!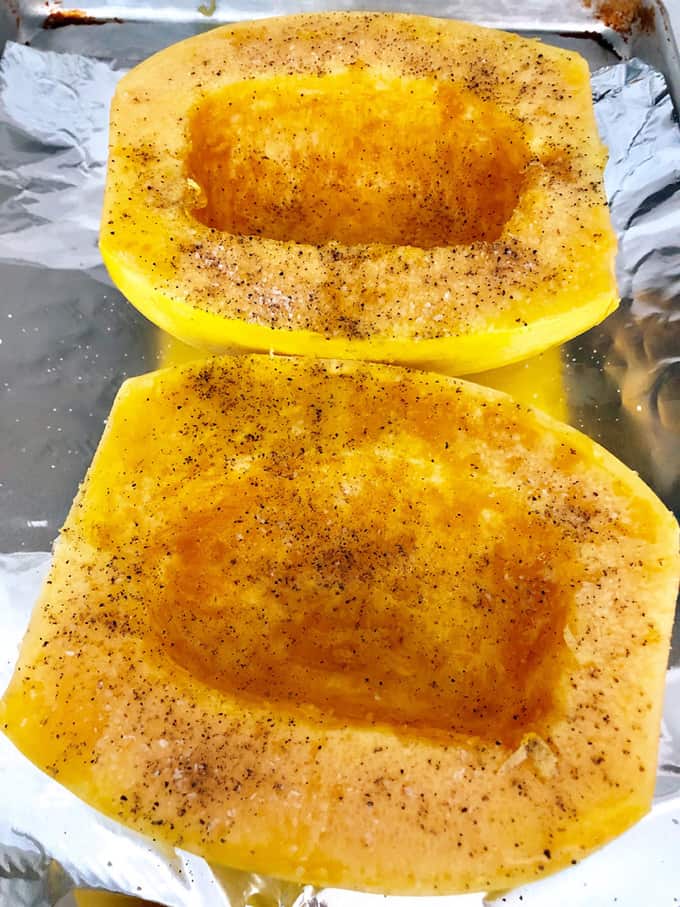 How to Roast Spaghetti Squash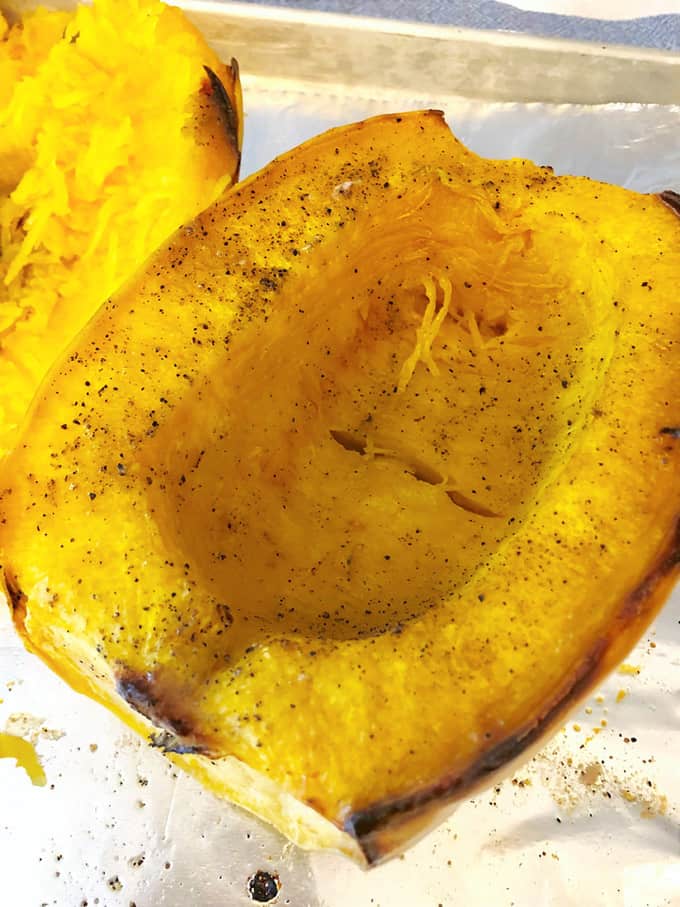 An easy guide to roasting spaghetti squash!

Prep Time 3 minutes

Cook Time 1 hour

Total Time 1 hour 3 minutes
Ingredients
1 Spaghetti Squash
1 Tablespoon Olive Oil
Salt and Pepper to Taste
Instructions
Preheat over to 400 degrees.
Take your spaghetti squash and cut off both ends so you have a flat surface. Cut your squash in half lengthwise. Remove seeds.
Add your olive oil to your squash and, using your hands or a silicone brush, thoroughly coat your squash with olive oil.
Add salt and pepper to your squash, then place squash face-down (so that the liquid runs out of the squash onto your baking sheet while cooking).
Roast for an hour, until squash is easily pierced with a fork.
Let cool. Then use a fork to scrap insides of squash into a bowl.
Top with your favorite ingredients.
Spaghetti squash really is so delicious and so versatile! I asked some of my favorite food bloggers for their best recipes using spaghetti squash. Here's what they gave me…
Favorite Recipes Using Spaghetti Squash
Some of the best spaghetti squash recipes from top bloggers!

Thanks so much for reading all about How to Roast Spaghetti Squash! Have a lovely day!