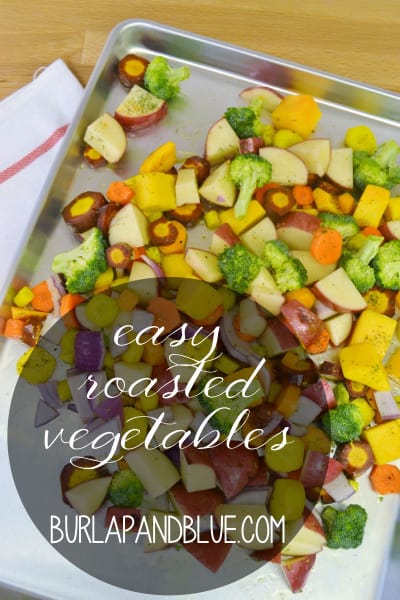 Let's talk about how to roast vegetables! I'm sharing one of my very favorite side dishes with you all today…these easy roasted veggies are versatile, healthy, and the perfect fall/winter side dish that pairs well with everything. At the end of the post, I'm sharing a pinnable, chalkboard-style graphic that's the perfect starting point if you're new to the veggie-roasting trend.
This particular recipe all started with a gorgeous bunch of colorful, organic carrots I found at Trader Joes…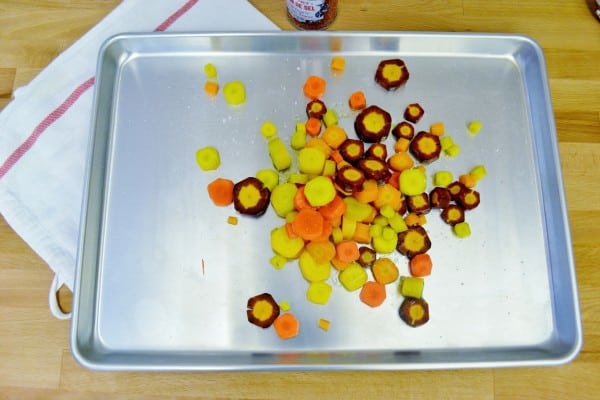 I added diced broccoli, butternut squash, onions, and red potatoes to the mix, tossed it all with extra virgin olive oil, salt, pepper, garlic, dill weed and McCormick Roasted Garlic and Herb Seasoning…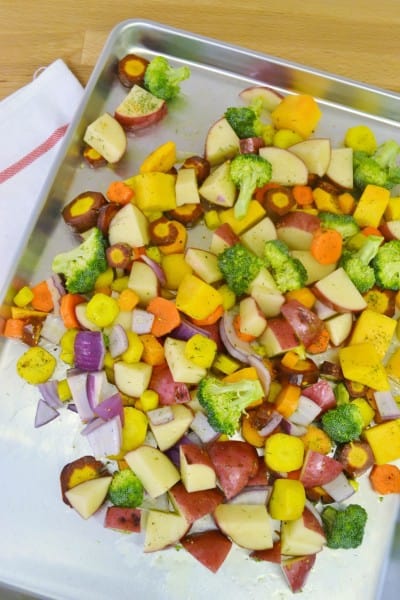 and after about 30 minutes at 425 degrees, I had this…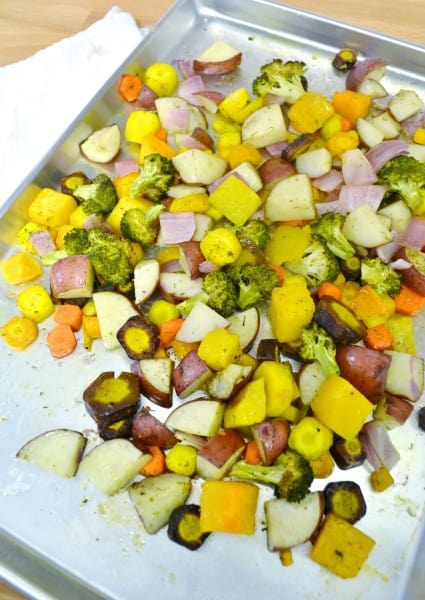 We paired our veggies with Parmesan Breaded Pork Chops, but, really, there's nothing that these veggies don't go well with!
And, for your pinning pleasure, I created the following to help take the guesswork out of roasting vegetables…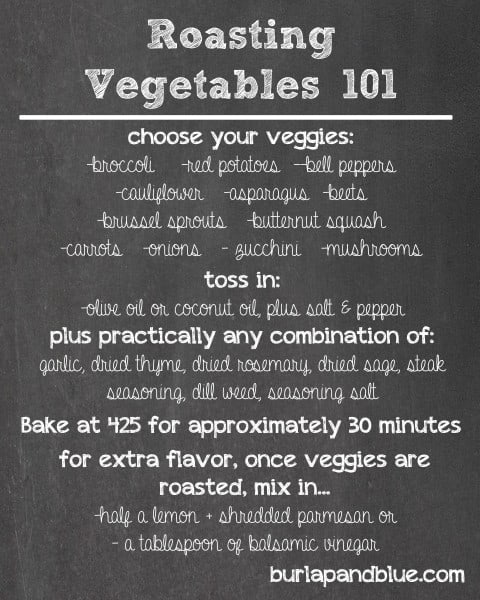 Just choose your vegetables, toss in your oil and herbs, and bake!
I'd love to know…what are YOUR favorite vegetable combinations for roasting? Any seasonings/herbs that you particularly love?
Thanks so much for reading all about how to roast vegetables! Have a great day!